Dill Pickle Dip is an easy homemade creamy cold dip with a tangy pickle flavor. It is the perfect game day appetizer served with chips, veggies or crackers.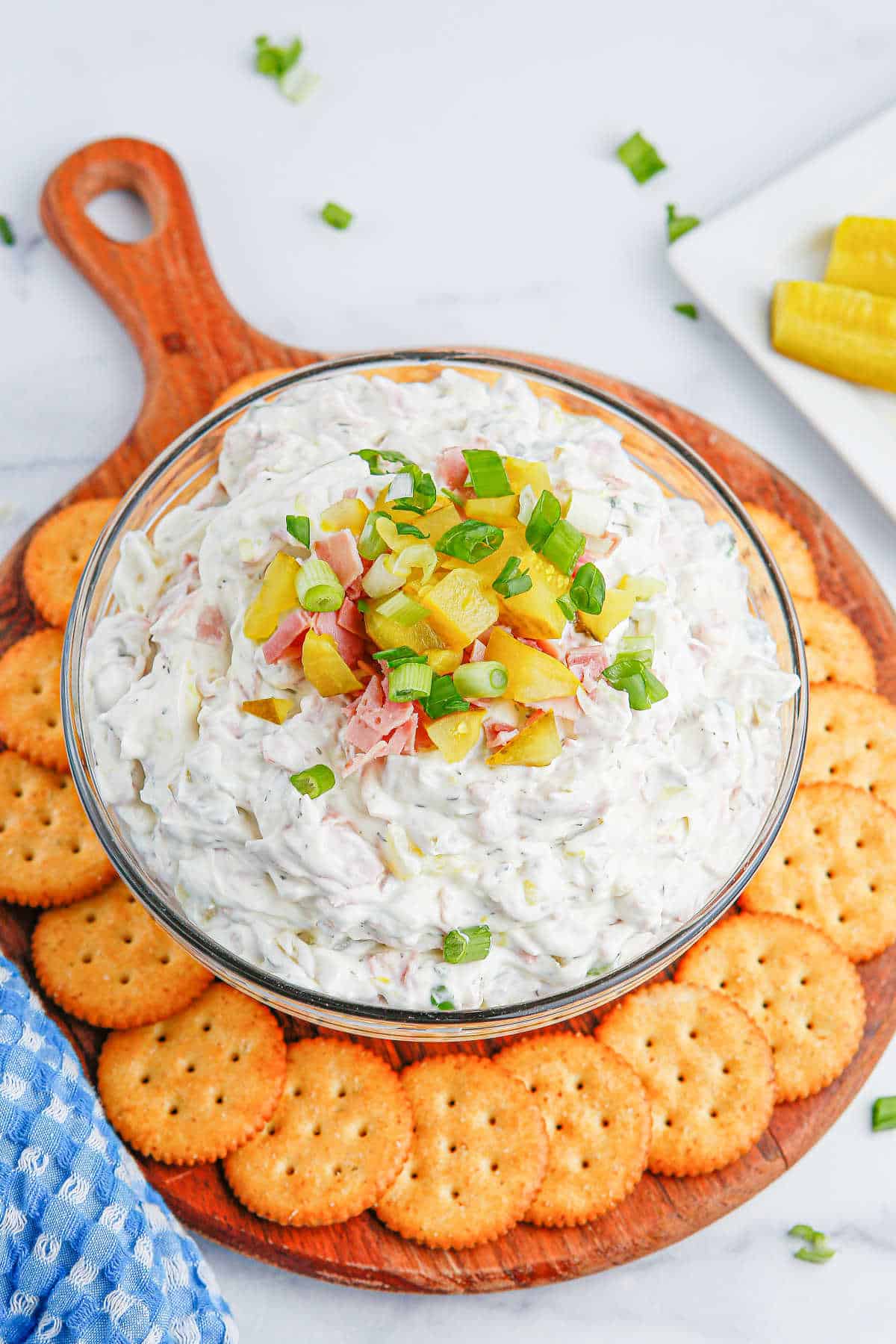 Love the flavor of dill? Get ready to please your taste buds with this fantastic Dill Pickle Dip. This crowd-pleasing and delicious appetizer combines a creamy base with the crunch of diced dill pickles. It's like a flavor explosion in your mouth and will surely please all pickle lovers.
There are so many different takes on dips that it isn't a surprise that this Dill Pickle Dip is a hit. It is easy to put together, can feed a crowd, and can easily be made vegetarian by leaving out the ham or replacing it with a meat-free alternative.
There is just something fun about enjoying a delicious dip. No matter what you choose to use to transport it to your mouth, it will surely be an experience. This Dill Pickle Dip can be served with pretty much anything. Try it with fresh veggies for a lower-carb option, or serve it with some thick-cut crusty bread for a more filling experience.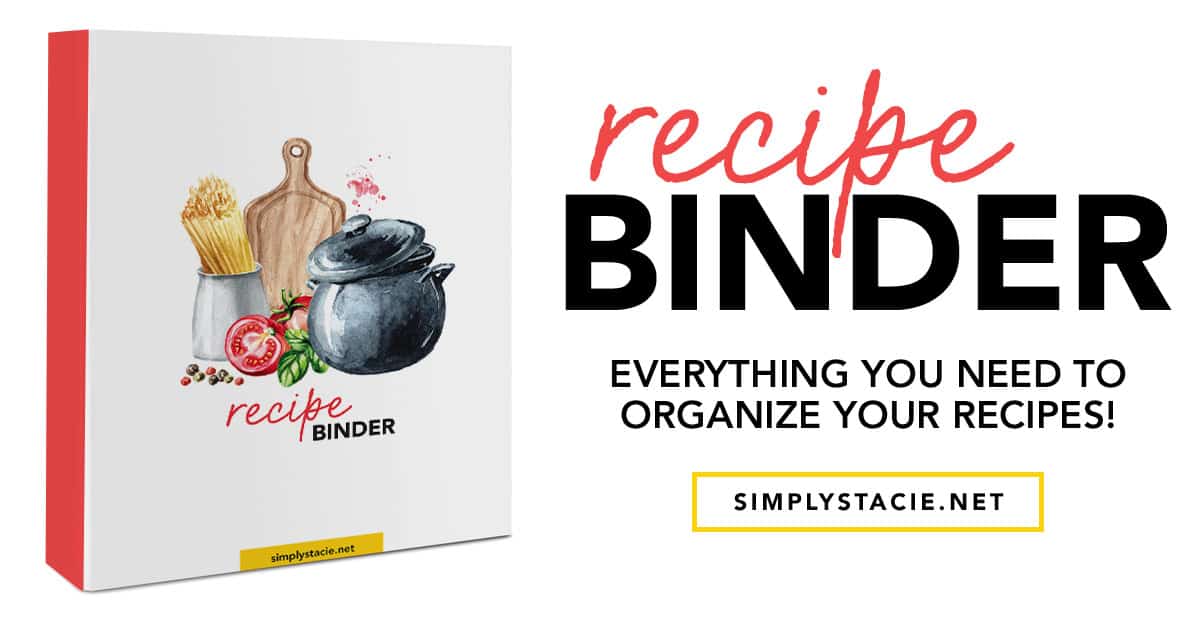 Why You'll Love This Dill Pickle Dip
Simple to Make: This Dill Pickle Dip is easy to whip up for any occasion using only a few ingredients. It only takes about 30 minutes to chill, so it's perfect when you need something delicious and easy to serve.
Crowd Pleaser: This easy Dill Pickle Dip is an absolute crowd-pleaser. Serve it for your next get-together or special occasion, and people will devour it. It is the perfect appetizer for any day of the week.
Make Ahead: Expecting company? Save time the day of your big event by making this dill-icious dip the night before. Pull it out of the refrigerator when you are ready to serve. Easy appetizers like this one are the best.
Versatile and Customizable: Customizing easy recipes like this is simple to suit your needs. If necessary, you can substitute the cream cheese and sour cream for the lactose-free variety. It is also possible to make this recipe vegetarian by omitting the ham or using a meat-free alternative like hickory smoked Tofurkey. Even without the meat, this is a tasty dip.
Ingredients
The full printable recipe card with measurements and instructions is found at the bottom of the post.
Cream cheese – Softened to room temperature.
Sour cream
Ranch seasoning mix – Use a store-bought packet or my homemade ranch seasoning.
Dried dill
Diced dill pickle
Diced ham deli meat
Sliced green onions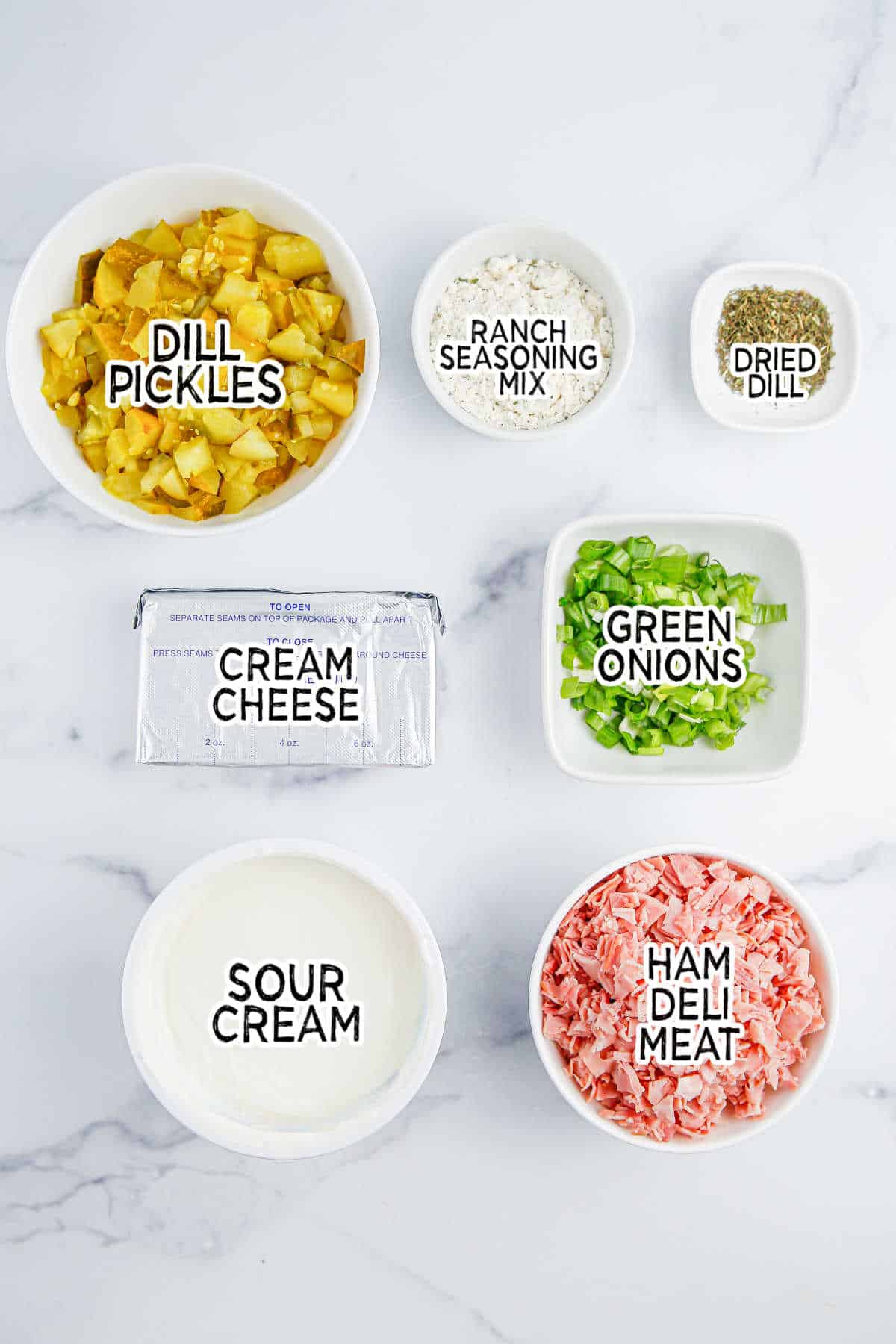 How to Make Dill Pickle Dip
Step One: In a large mixing bowl, blend together the softened cream cheese and sour cream until smooth.
Step Two: Stir in the ranch seasoning and dried dill into the cream cheese mixture until well combined.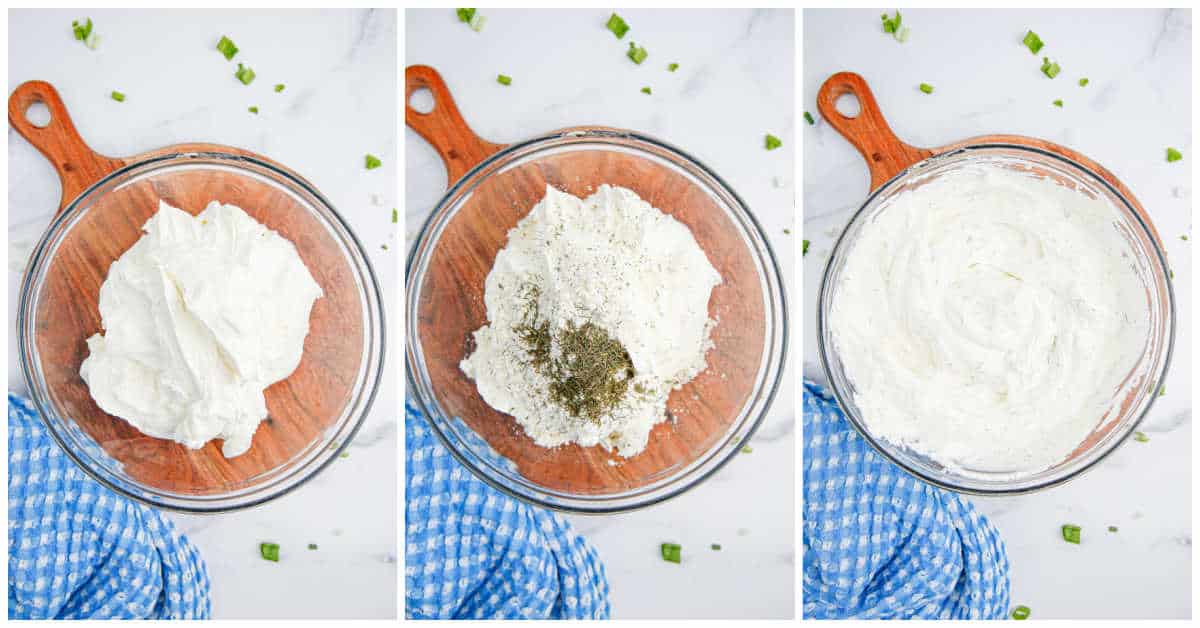 Step Three: Add in the remaining ingredients and mix until combined.
Step Four: Cover and chill the pickle dip for at least 30 minutes before serving. Serve with crackers or your favorite sliced bread. Enjoy!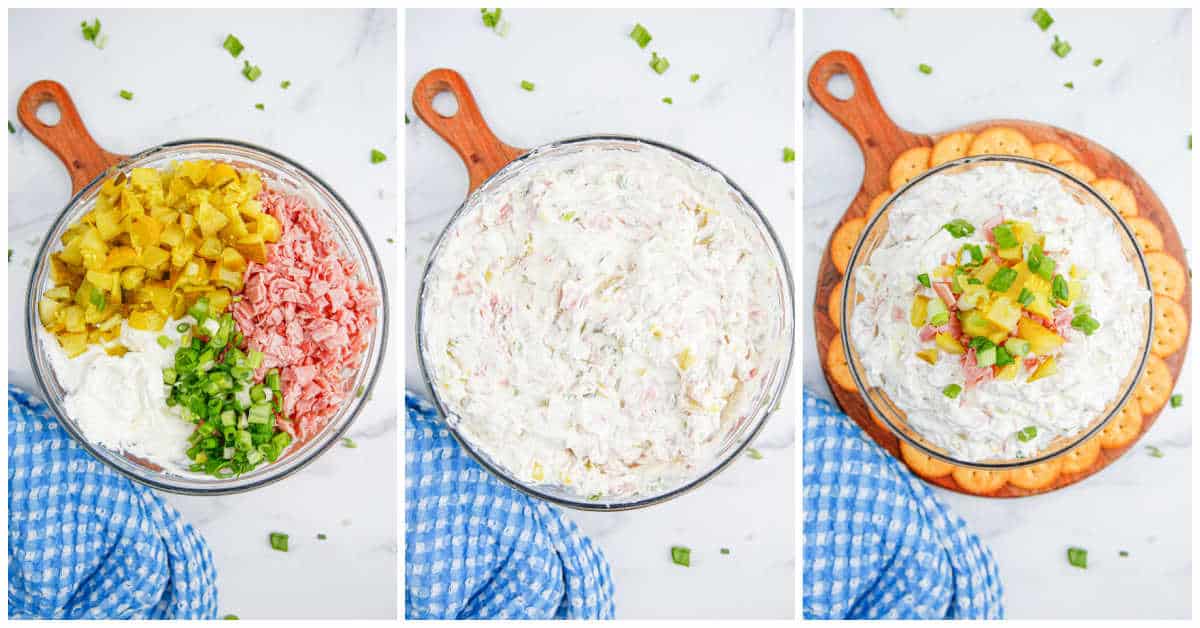 Equipment Needed
This post contains affiliate links.
What to Serve with Dill Pickle Dip
Serve up with your favorite appetizers to create a fantastic spread.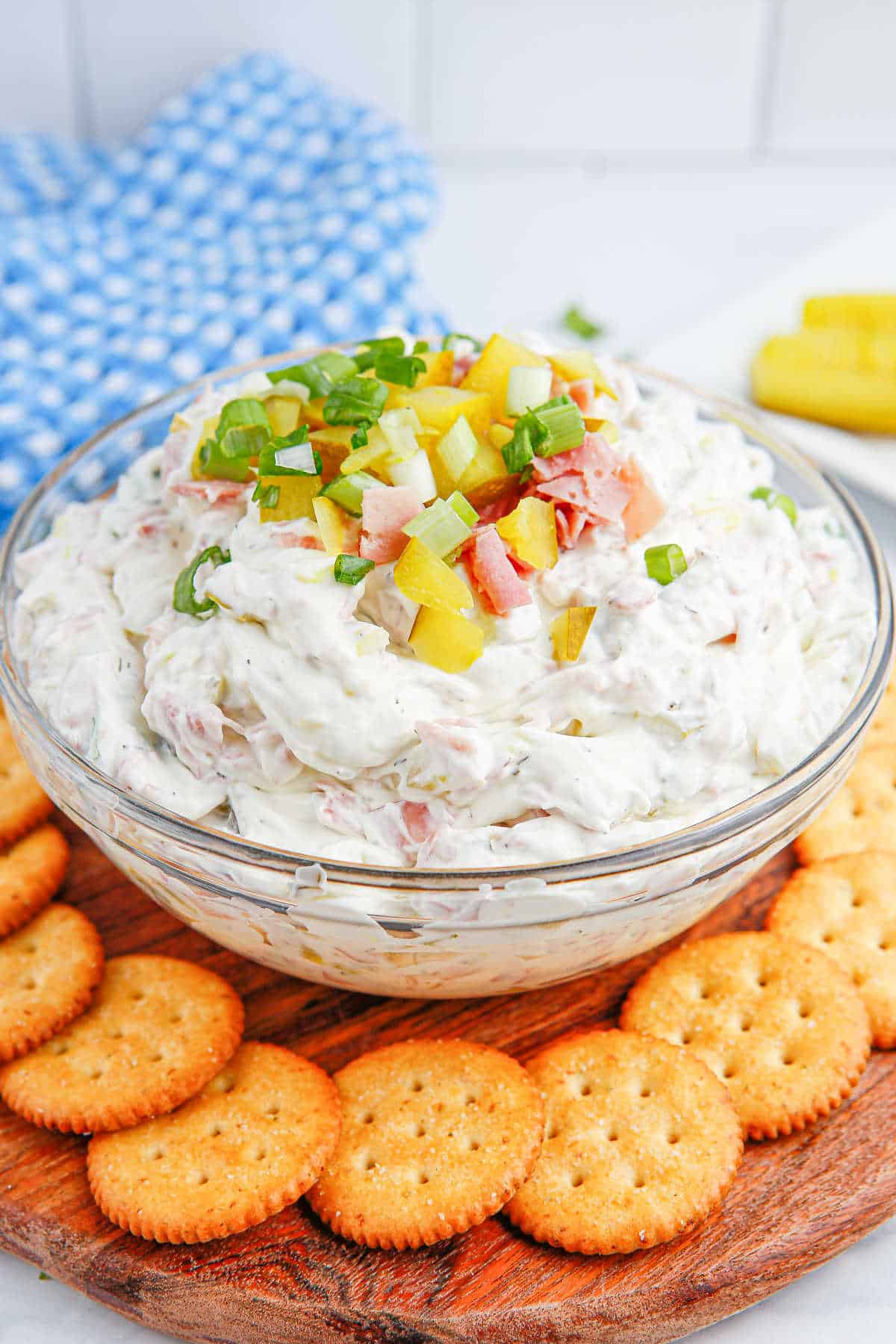 Variations and Substitutions
Cream cheese options: You can use vegan cream cheese made from plant-based ingredients like nuts or tofu if you prefer dairy-free options. Several brands are available in stores, or you can make your own. If you are looking for a lactose-free alternative, many brands of cream cheese come lactose-free. Use the same amount of vegan or lactose-free cream cheese as regular cream cheese to ensure you have a creamy Dill Pickle Dip.
Sour cream options: Go dairy-free by swapping out the sour cream for cashew cream or silken tofu. If you need to keep this dip lactose free, swap the sour cream for the lactose-free variety. Don't have sour cream on hand? Use Greek yogurt.
Protein alternatives: Looking to keep this Dill Pickle Dip vegetarian? Swap the ham for a meat-free alternative like smoked or seasoned tempeh, tofu ham, or plant-based deli slices like Hickory Smoked Tofurkey.
Other flavor add-ins: Experiment by adding different seasonings to your dip. Adding a pinch of onion powder, paprika, or even cayenne pepper for a spicy kick is a great way to add extra flavor. If you want even more added taste, consider swapping some of the dill pickles out for spicy pickles.
Storage Instructions
It is easy to save for later if you have leftover dip (which is quite unlikely because this dip usually disappears fast!). Store your dill pickle dip in an airtight container in the refrigerator for 3-5 days.
Can I Freeze?
Yes. This dip can be made ahead and frozen for later. Place it in an airtight container and store it in your freezer for up to 3 months.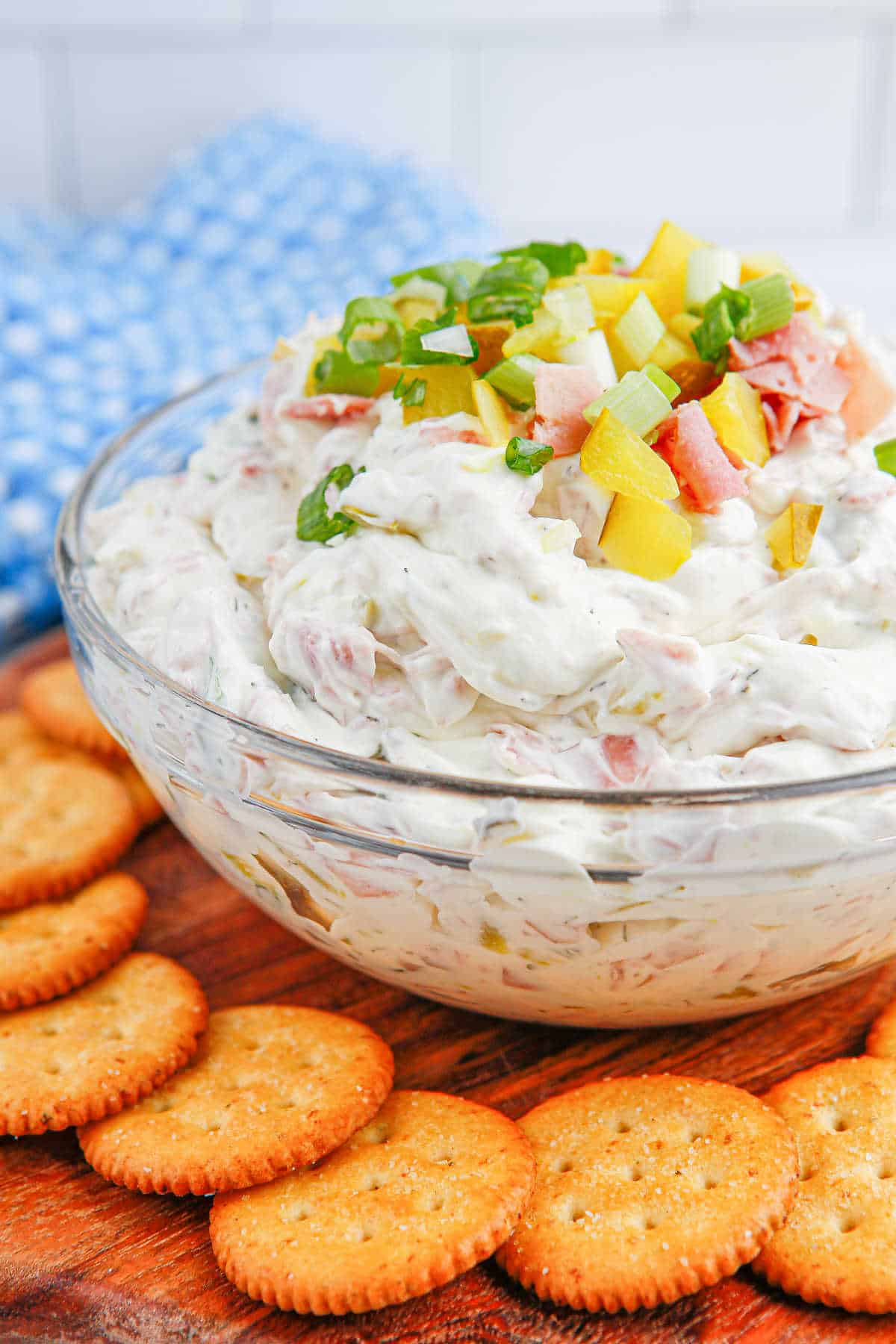 Recipe Tips and Tricks
Soften your cream cheese: Make sure your cream cheese is fully softened to room temperature before assembling this Dill Pickle Dip. You can soften your cream cheese quickly by leaving it on the counter before making this recipe. You want to ensure that the cream cheese base is the right texture.
Choose the right pickles: If you are a dill pickle lover, you will want to opt for a variety with a strong flavor and crunch. You can use either dill pickle spears or whole pickles.
Allow time for the flavors to meld: After preparing the dip, chill in the refrigerator for at least 30 minutes before serving for the best flavor. This will make sure that the flavors have enough time to come together. The longer you allow the dip to sit in the fridge, the more flavor the dip will have. This results in a more delicious and well-rounded dish.
Get creative with garnishes: Adding a garnish can easily add visual appeal and extra flavor to this Dill Pickle Dip. Adding chopped fresh dill, a sprinkle of paprika, or even a few chopped pickles on top can make this dip look more enticing and tasty.
Summer Dips
Check out these other delicious dips to enjoy.
What to Dip in Dill Pickle Dip
Compliment this appetizer with some amazing accompaniments.
Fresh Crusty Bread
Baby Carrots
Celery Stalks
Sliced Cucumber
Bell Peppers
Crackers
Pita Chips
Can I use Fresh Dill Instead of Dried Dill in the Dip?
Yes, you can use fresh dill weed instead of dried dill in this easy Dill Pickle Dip recipe. Fresh dill will provide a more vibrant and pronounced dill flavor. The general idea when substituting fresh herbs for dried herbs is to use three times the amount of fresh herbs. So, because this recipe calls for one teaspoon of dried dill, you would use approximately three teaspoons (1 tablespoon) of fresh dill.
If you use fresh dill instead of dried dill in the dip, it is best to chop it finely before adding it in. Remove the dill leaves from the stem and finely chop them using a knife or a food processor and then make sure to mix them in well with your cream cheese mixture.
Adding fresh dill will give your dip a fresh and herbaceous flavor profile. Taste the mixture as you go to ensure it's packing that dill punch you're looking for.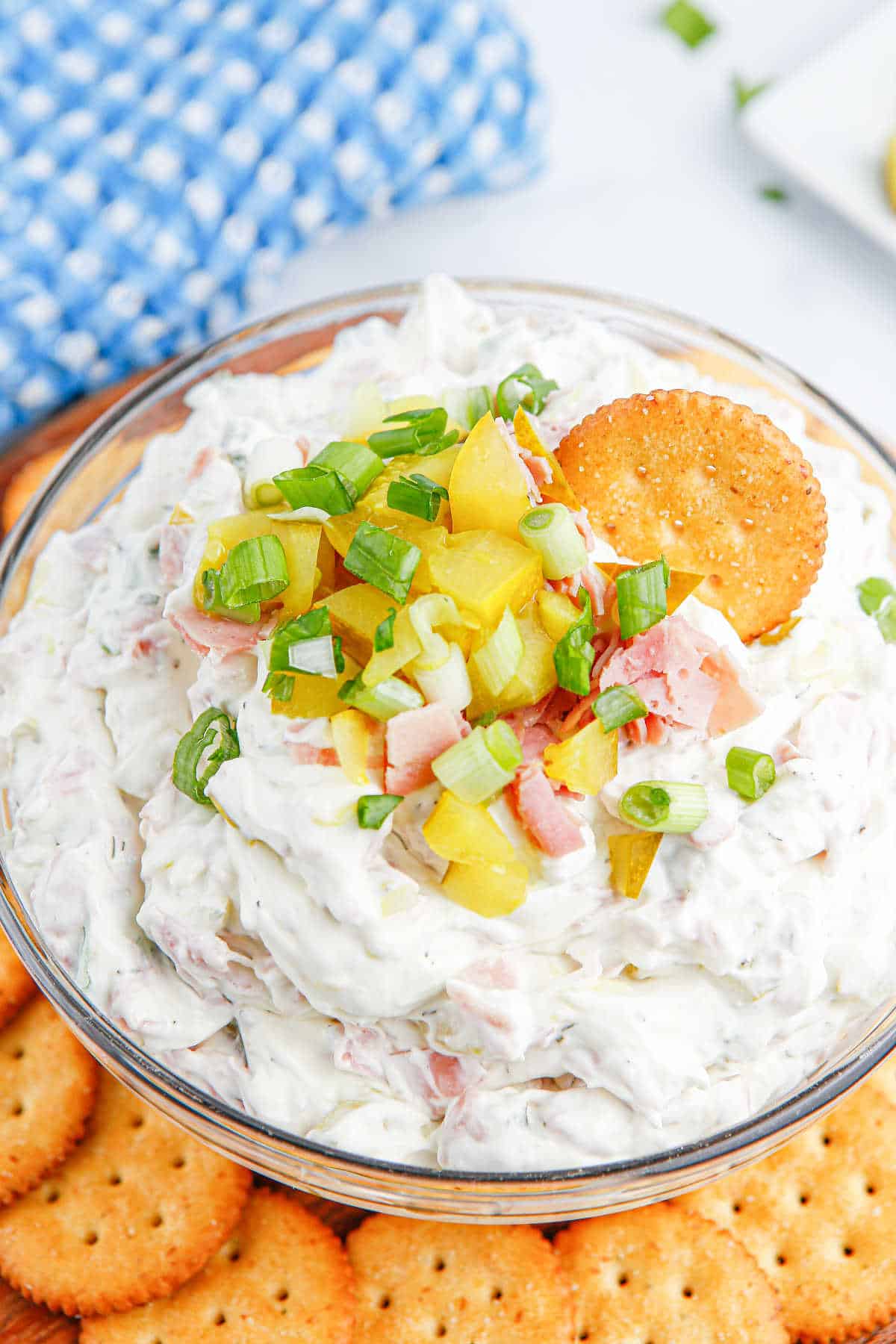 What's the Best Type of Pickles to Use for the Dip?
Dill pickles are the highest recommended kind of pickle for this easy pickle dip recipe. They provide that tangy dill flavor that is characteristic of the dip. However, you can choose from a few types of dill pickles, so pick the kind that works for you.
Kosher Dill Pickles: Kosher dill pickles are made using a specific pickling process that involves dill, garlic, and brine that does not contain vinegar. They have a robust and garlicky flavor and are known for their crisp texture.
Polish Dill Pickles: Polish dill pickles, also known as Polski Ogórki, are popular in Eastern Europe. They are typically made with small cucumbers and are known for their crunchy texture and tangy, sour taste. Polish dill pickles are often fermented in brine for an extended period of time to develop their distinct flavor.
Half-Sour Dill Pickles: Half-sour dill pickles are partially fermented pickles with a milder flavour than fully fermented pickles. They are brined for a shorter duration than other pickles, resulting in a crispier texture and a less tangy taste. Half-sour pickles are commonly found at your local deli and are enjoyed for their fresh and subtle flavor.
Gherkins: Gherkins are small, tart pickles. They are made from small cucumbers and are known for their slightly sour taste and crunchy texture. Gherkins are often pickled with dill and other spices to enhance their flavor.
Each type of dill pickle offers a unique taste and texture. Choose the one that best suits your preferences and your desired flavour profile for your dill pickle dip.
Can I use Greek Yogurt Instead of Sour Cream in the Dip?
Yes, you can use Greek yogurt instead of sour cream in this dip. It provides a creamy texture and a tangy flavor similar to sour cream. Greek yogurt will also add a boost of protein to the dip, making it a healthier alternative.
To substitute Greek yogurt for sour cream in Dill Pickle Dip, use the same amount of Greek yogurt as the recipe calls for sour cream. For instance, this recipe requires 1 ½ cups of sour cream so you would use the same amount of Greek Yogurt.
It's worth noting that Greek yogurt may have a slightly thicker consistency than sour cream. If your dip seems too thick, add a small amount of pickle juice to adjust the consistency.
Using Greek yogurt as a substitute for sour cream in dill pickle dip is a great way to make the dip lighter and healthier without sacrificing flavor and creaminess.
FAQ
How many servings does this Dill Pickle Dip recipe make?
This recipe makes 12 servings of Dill Pickle Dip. It is excellent for feeding a crowd in addition to other appetizers. If you want to make more of this dip, this recipe is easy to double.
Does this Dill Pickle Dip take long to make?
Absolutely not. The total time it takes to prep and combine the ingredients to make this dip is only 15 minutes. You want to allow it to chill in the fridge for about 30 minutes, though. Make sure you set aside about 45 minutes to make this and refrigerate it so you have extra time before it's time to serve it.
Dill Recipes
Follow me on Instagram @simplystacieblog, Facebook at Simply Stacie, TikTok @simplystacierecipes or Pinterest at @simplystacie and let me know how you liked this recipe and my other recipes.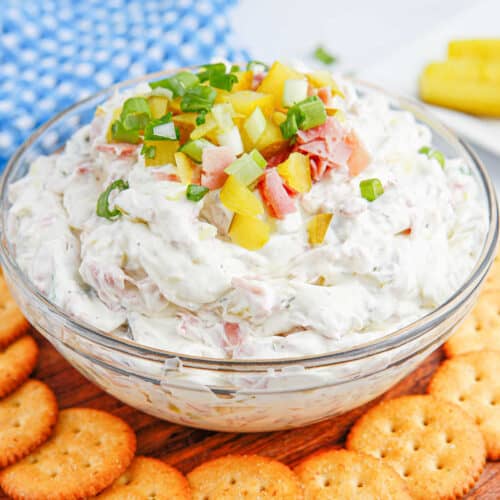 Dill Pickle Dip
An easy homemade creamy cold dip with a tangy pickle flavor. Perfect game day appetizer served with chips, veggies or crackers.
Print
Facebook
Pin
Share by Email
Rate
Ingredients
1

package

cream cheese (8oz/250g)

softened to room temperature

1 ½

cups

sour cream

1

packet

Ranch seasoning mix

2 tbsp ranch seasoning

1

tsp

dried dill

1 ¾

cup

diced dill pickles

1

cup

diced deli ham

⅓

cup

sliced green onions
Instructions
In a large mixing bowl, blend together the cream cheese and sour cream until smooth.

Stir in the ranch seasoning and dried dill until combined.

Add in the remaining ingredients and mix until combined.

Cover and chill the pickle dip for at least 30 minutes before serving. Serve with crackers or your favorite sliced bread.
Kitchen Tools
Nutrition
Calories:
115
kcal
|
Carbohydrates:
3
g
|
Protein:
5
g
|
Fat:
9
g
|
Saturated Fat:
4
g
|
Polyunsaturated Fat:
1
g
|
Monounsaturated Fat:
3
g
|
Cholesterol:
29
mg
|
Sodium:
588
mg
|
Potassium:
126
mg
|
Fiber:
0.3
g
|
Sugar:
1
g
|
Vitamin A:
250
IU
|
Vitamin C:
1
mg
|
Calcium:
45
mg
|
Iron:
0.3
mg
The information shown is an estimate provided by an online nutrition calculator. It should not be considered a substitute for a professional nutritionist's advice.
Love Recipes? Join our Free Facebook Group!
Join Mom's Best Recipes to find more delicious family recipes.
Save
Saved!