Orange Julius Copycat Recipe
This Orange Julius recipe is creamy and sweet with the perfect mixture of vanilla and orange flavours.
I made an Orange Julius recipe I found on The Idea Room for John. He always has to get one when we go to the mall in Halifax. He said it was pretty darn close to the original too!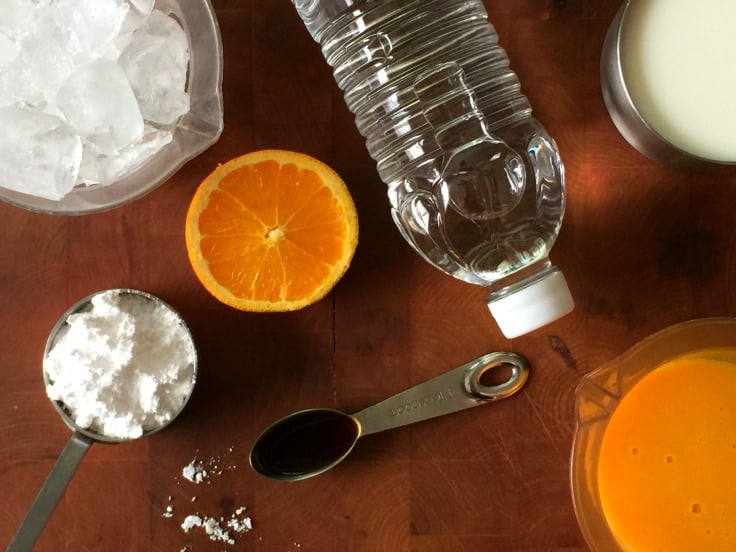 Orange Julius Recipe
I don't have a blender so I had to make it in batches in my Magic Bullet. I also left out the ice because I didn't have any on hand. Next time I make it though I will make sure to have some ready.
The original Orange Julius recipe first was created in the late 1920's. The ingredients included ice, orange juice, a sweetener, milk, powdered egg whites and vanilla.
This copycat recipe includes a few of those same ingredients, but leaves out the powdered egg whites. I've never seen powdered egg whites sold in stores, have you? Powdered egg whites are actually the "secret ingredient" in the original recipe.
Now you can buy Orange Julius at your local Dairy Queen! I guess they are expanding their empire.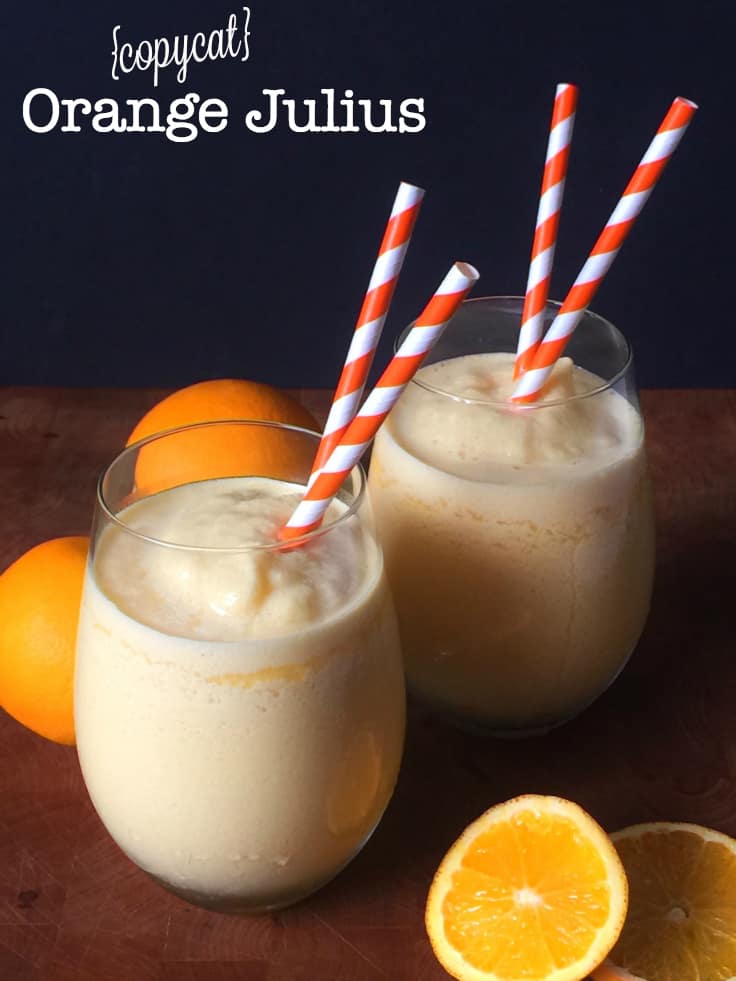 How to Make Orange Julius
The ingredients may make you wonder a bit. Like milk and orange juice together? I know, but trust me, it works.
You'll need half of a can of frozen orange juice, milk, water, powdered sugar, vanilla extract and ice.
Blend everything up in your blender and voila! You'll end up with a creamy, smooth and perfectly sweet drink to enjoy.
This recipe makes one serving so you'll have to double or triple the recipe if you are serving more people.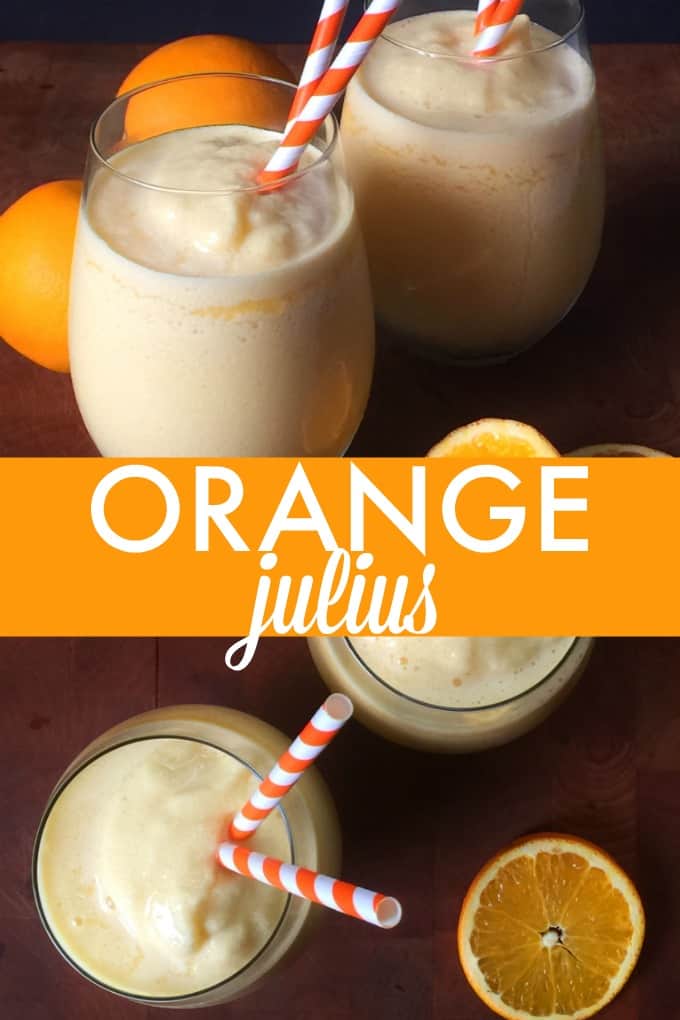 Helpful Kitchen Tools
This post contains affiliate links.
Who remembers hanging out at the mall when you were a teen and sipping on an Orange Julius? I spent my weekends at the local mall and I think I had one of these creamy cold drinks on every visit.
Those were the days when I didn't have to worry about my waistline! Now, it's a sweet indulgence every once in a while. I can save money by making them at home with this simple recipe.
Sweet Drinks
Looking for more sweet drinks to enjoy? Check out these recipes.
Orange Julius Recipe
Yield: 2
Prep Time: 5 minutes
Total Time: 5 minutes
The classic orange and vanilla flavour of this sweet and creamy drink is refreshing and satisfying, and much less expensive than a trip to the mall!
Ingredients
3/4 cup frozen orange juice concentrate, unsweetened
1 cup milk
1 cup water
1/4 cup of powdered sugar
1 tsp. vanilla extract
8 ice cubes
Instructions
Add the ingredients into a blender and blend for a few minutes. Then add in your ice cubes one at a time and blend again.
Recommended Products
As an Amazon Associate and member of other affiliate programs, I earn from qualifying purchases.
Nutrition Information:
Yield: 2
Serving Size: 1.5 cups
Amount Per Serving:
Calories: 302
Total Fat: 2.8g
Saturated Fat: 1.7g
Trans Fat: 0.1g
Unsaturated Fat: 1g
Cholesterol: 12.3mg
Sodium: 121.3mg
Carbohydrates: 58g
Fiber: 1g
Sugar: 54.1g
Protein: 10.5g