Orange Julius Copycat Recipe
I made an Orange Julius recipe I found on The Idea Room for John. He always has to get one when we go to the mall in Halifax. He said it was pretty darn close to the original too!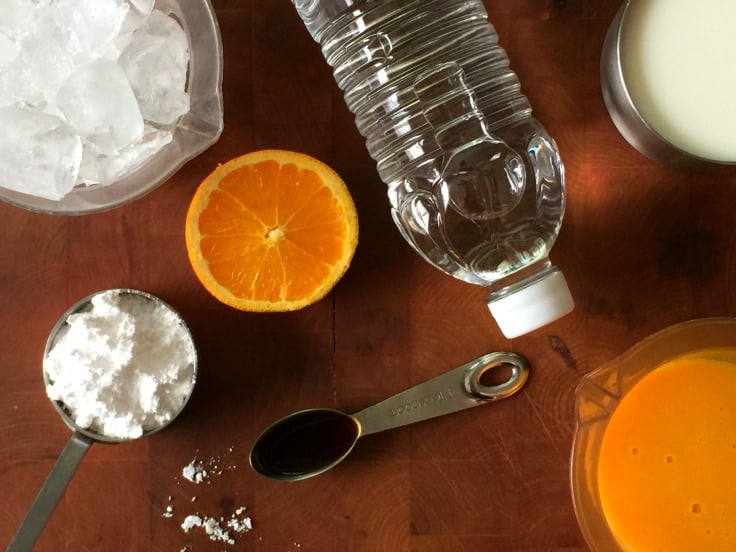 Orange Julius Recipe
I don't have a blender so I had to make it in batches in my Magic Bullet. I also left out the ice because I didn't have any on hand. Next time I make it though I will make sure to have some ready.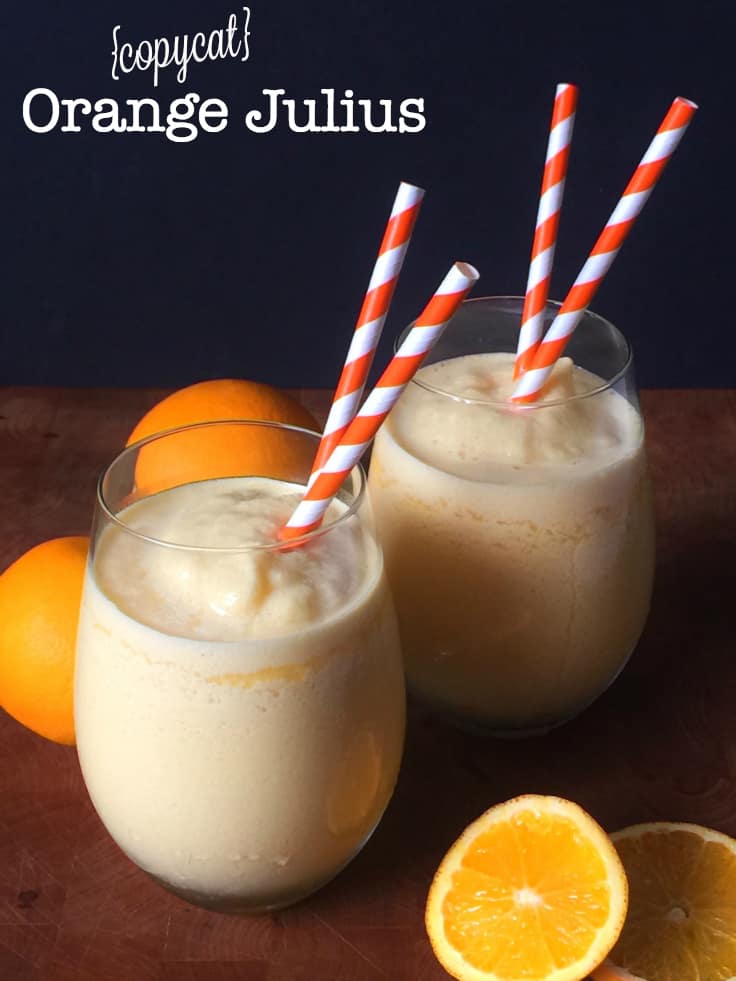 How to Make Orange Julius
The ingredients may make you wonder a bit. Like milk and orange juice together? I know, but trust me, it works. You'll need half of a can of frozen orange juice, milk, water, powdered sugar, vanilla extract and ice. Blend everything up in your blender and voila! You'll end up with a creamy, smooth and perfectly sweet drink to enjoy. This recipe makes one serving so you'll have to double or triple the recipe if you are serving more people.

Yield: 1
Orange Julius Copycat Recipe
Tastes just like the original!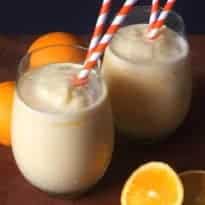 Ingredients:
half a can of frozen orange juice concentrate, unsweetened
1 cup milk
1 cup water
1/4 cup of icing sugar (powdered sugar)
1 tsp. vanilla extract
8 ice cubes
Directions:
Add the ingredients into a blender and blend for a few minutes. Then add in your ice cubes one at a time and blend again.
You Will Also Love
If you loved this recipe, you might also enjoy these posts!