Skip the coffee shop and make your own homemade Mocha Coconut Frappuccino at home! A frozen coffee drink that is so delightful down to the last sip! Rich coffee flavor, chocolate flavor in every sip and a splash of toasted coconut!
Hi Everyone, it's Nicky, calling in from Kitchen Sanctuary with a refreshingly cool summer Frappuccino.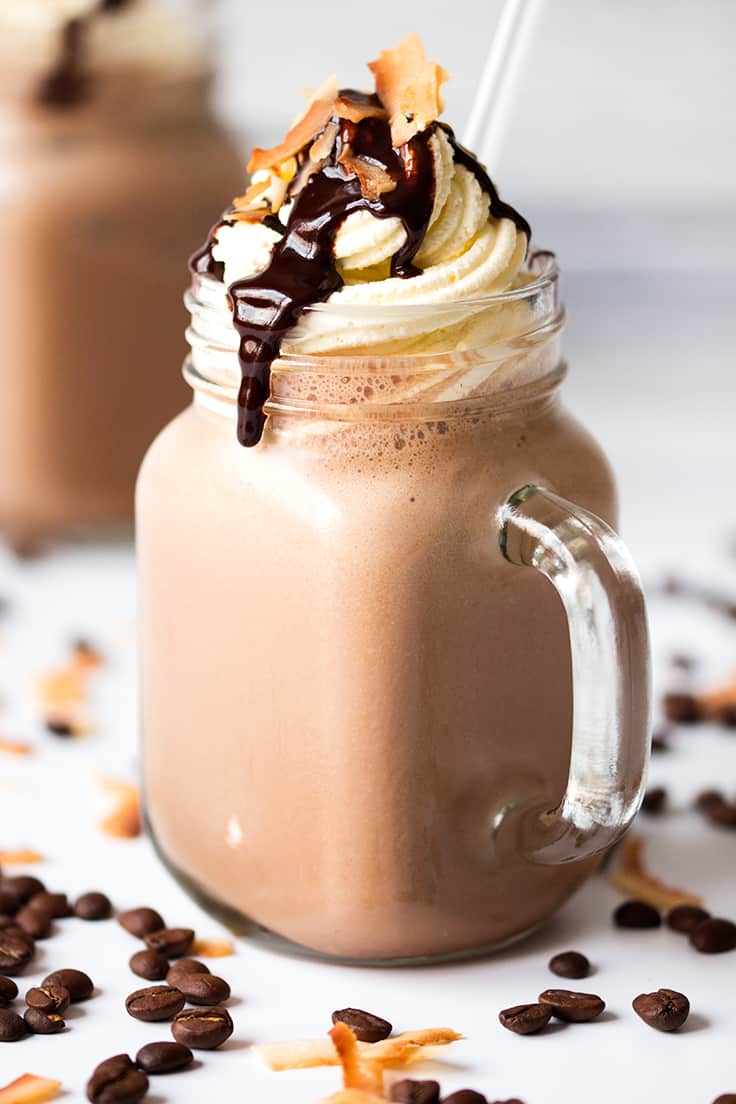 Mocha Coconut Frappuccino
I was looking to get that addictive taste of the Starbucks Mocha Coconut Frappuccino – now that they seemed to have stopped selling it in the UK (argh!).
However, I also wanted to go more natural on the coconut flavour. I believe Starbucks uses coconut syrup, whereas I'm using creamy coconut milk and toasted coconut flakes.
Why Do You Toast Coconut
The toasted coconut adds a lovely nutty flavour. Be careful when you toast it though, as it burns very easily. I had trouble stopping myself from eating it all before it went into the blender!
What Chocolate Syrup is Best for Mocha Frappuccino
A thick, strong chocolate syrup is an absolute must too. Hershey's is probably the best – however, they don't have it in the UK, so I used a thick ready-made chocolate sauce (Sainsbury's Finest Belgian chocolate sauce – in case you're also in the UK) that I heated in the microwave for a few seconds to loosen up.
Does Mocha Frappuccino Have Coffee
Yes, this recipe does indeed use coffee. I have seen at Starbucks if you don't want coffee you can opt for cream instead. You are welcome to go that route if you prefer to not have coffee.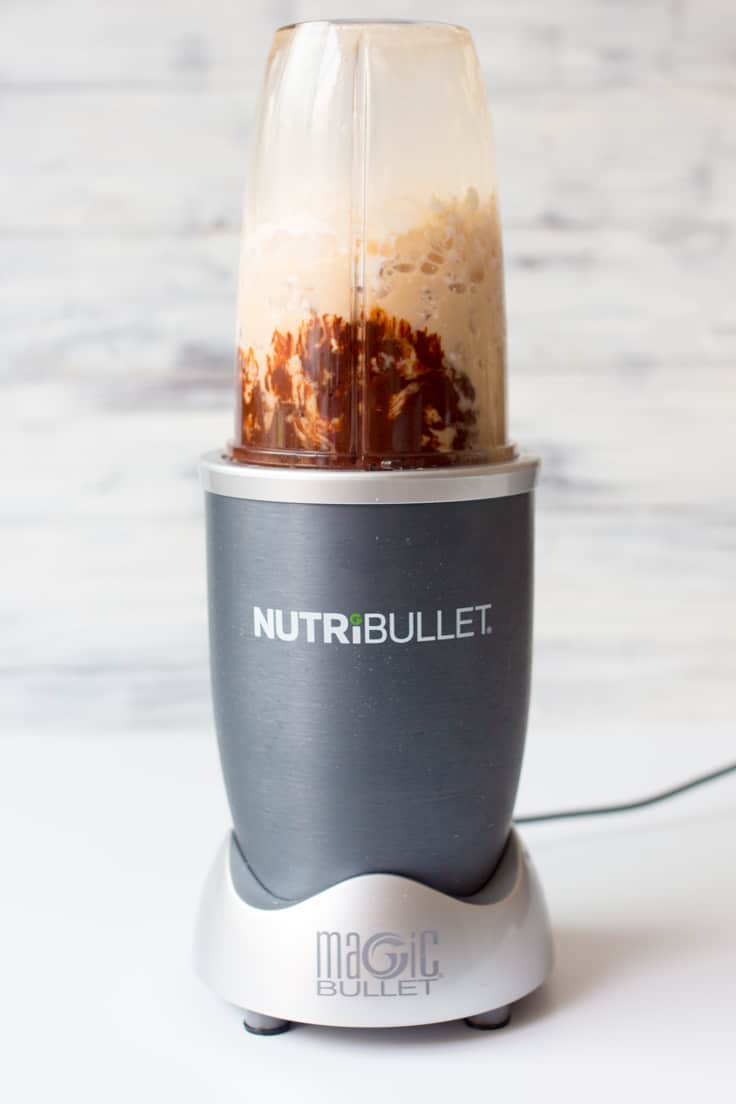 What Type of Coffee Do You Use for Mocha Frappuccino
I used espresso, but you are welcome to use stronger brewed coffee or even instant coffee. I even think you could try a cold brew if you wanted. It might offer a lighter flavor depending on how strong it is.
How Much Caffeine Does Frappuccinos Have
This all depends on how much coffee or espresso you use. Just read the back of the package on whatever coffee or espresso you make. This is the truest way to know how much caffeine is in the drink.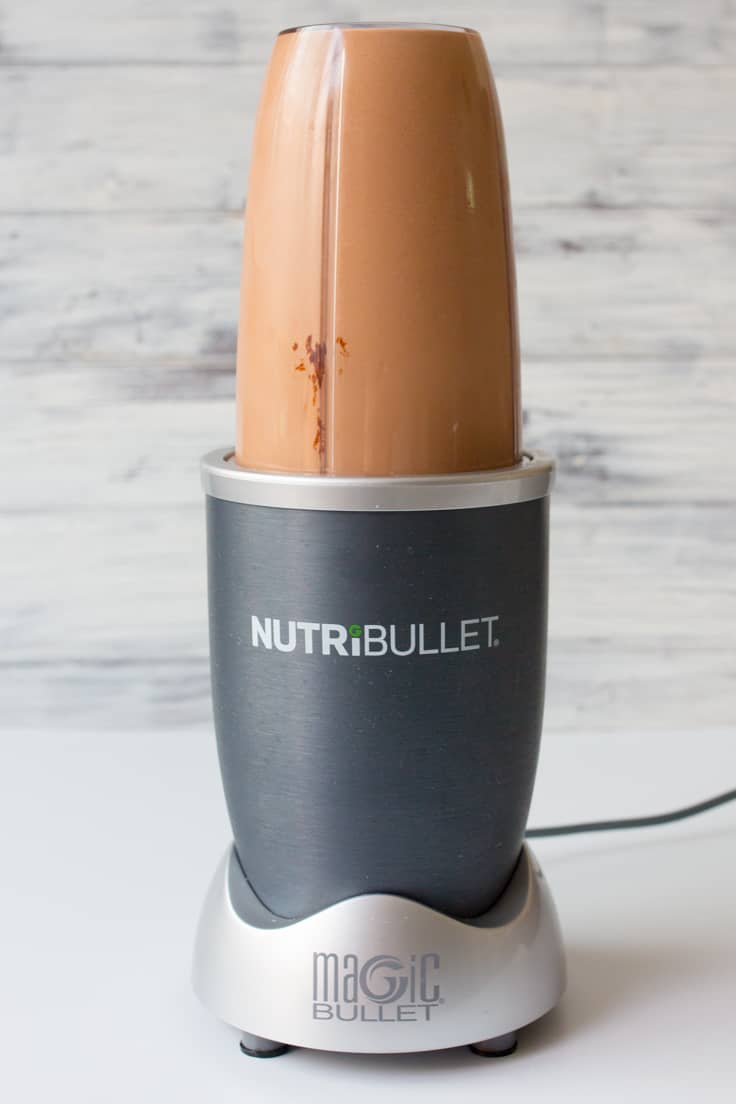 Can I Use Decaf Coffee for Making Frappuccino
Sure, if you don't want the caffeine, reach for decaf. You get that flavor of coffee you desire without the kick of caffeine. Just make a stronger flavored decaf and replace in the recipe!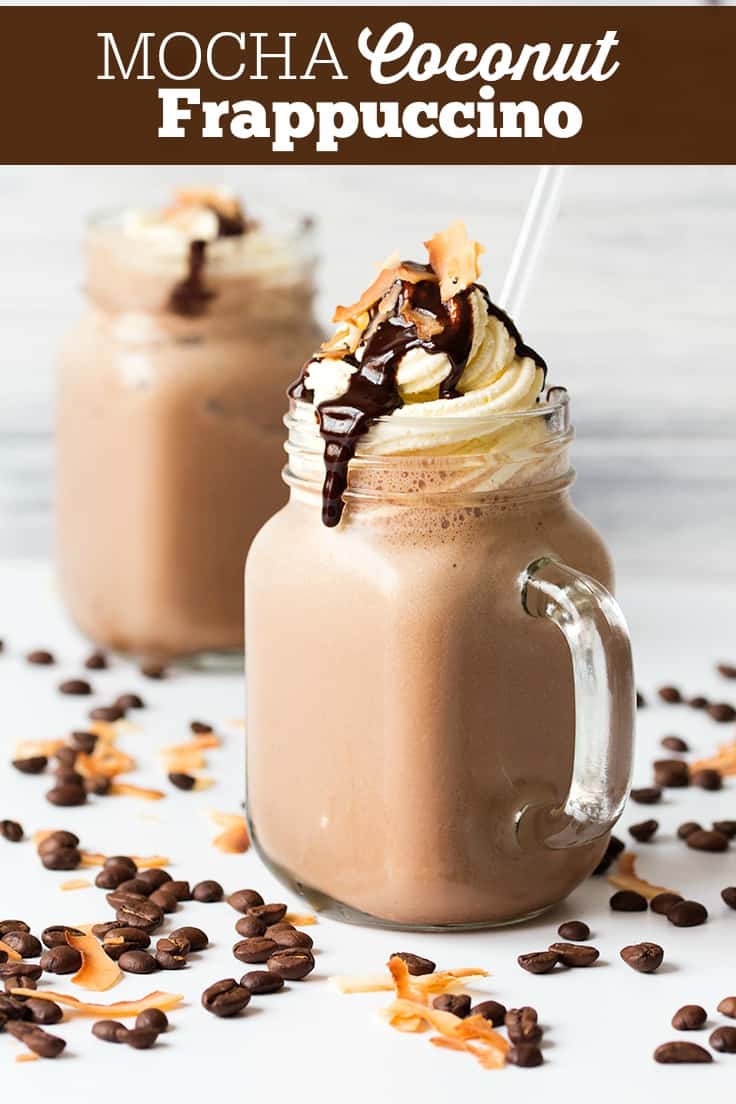 How Do You Make Coconut Mocha Frappuccinos
Start by grabbing a baking sheet and roasting your coconut. You will want to use an unsweetened coconut for this recipe. Layout your flakes and toss into a preheated oven. Watch closely so your flakes don't burn. Toast them until they are beginning to turn golden brown.
Now you want to make your espresso or coffee and add in sugar, stir till dissolved then set aside to cool. Once cooked toss all ingredients (reserving some coconut and chocolate for topping) in a blender. Blend till creamy, and pour into glasses. Top with remaining coconut and drizzle the whipped cream with syrup.
Can I Double this Recipe
You are more than welcome to make as few or as many as you would like! This recipe is very versatile but you are welcome to fit to your needs.
I do recommend only making what you plan to drink right away. As the ice will melt and water down the drink.
Craving more Coffee Drink Recipes
Pumpkin Spice Latte | Get the flavors of fall in every sip! This latte is by far the one that I plan to make over and over again!
Reese's Coffee Milkshake | One indulgent dessert that is calling your name. This Reese's milkshake offers a coffee twist that will leave you wanting one more sip.
Coconut Coffee Milkshake | Here is another great coffee milkshake combo. If you love the tropical flavor of coconut whip this up to try!
Can I Make this Frappuccino Without Coconut Flakes
You absolutely can make this without adding the coconut in. It will give you more of a classic mocha flavor!
Why Do I Need Full Fat Milk for Frappuccino
I found using whole milk helped to give this drink a thicker texture and it adds better flavor. You will find of you opt for say skim milk it lightens up the flavor and it will be slightly thinner in texture.
I haven't tried it but you could use plain or vanilla almond milk to swap if need be!
I highly recommend giving this homemade frappe a try. It will save you so much money making your own instead of heading to your local coffee shop each day.

Try my iced coffee.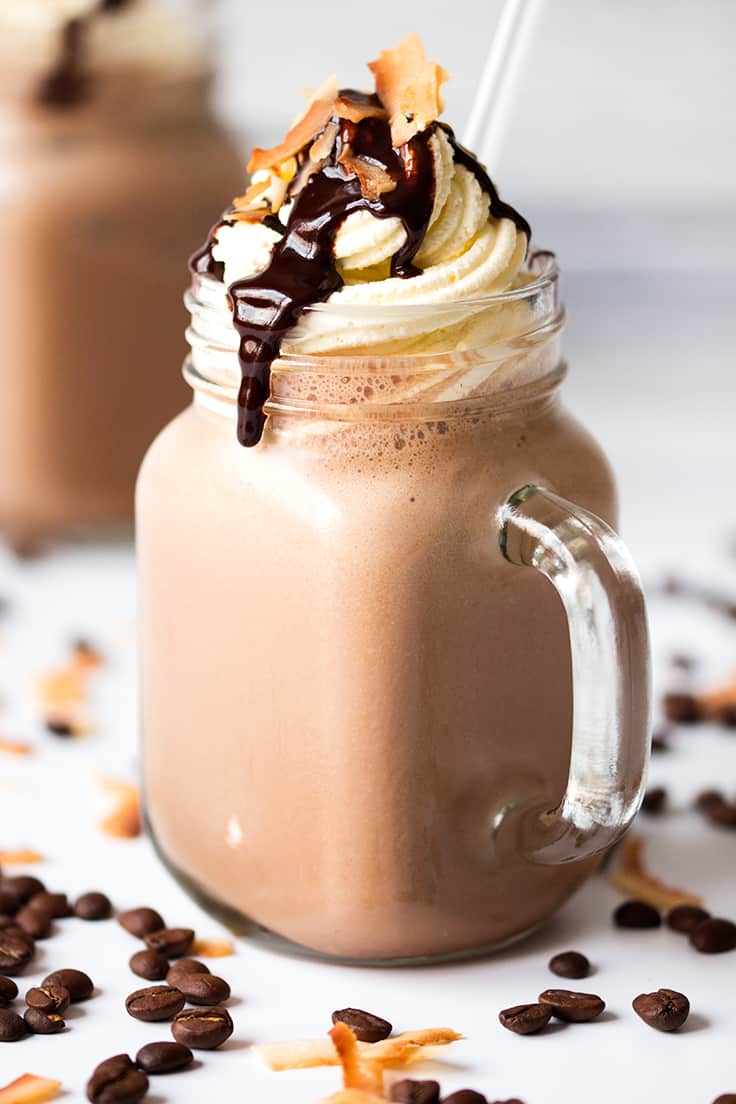 Mocha Coconut Frappuccino
A cafe-worthy, at-home iced coffee treat. The flavours of mocha and coconut pair perfectly in this cool and creamy frappuccino.
Ingredients
1 cup unsweetened coconut flakes (or ½ cup finely shredded coconut)
3 shots of espresso (a little over a 1/3 cup) of very strong coffee – freshly brewed is ideal, but instant is fine too.)
2 tbsp sugar
1⁄2 cup whole/full-fat milk
1⁄2 cup coconut milk from a can
2 cups ice
5 tbsp chocolate syrup
1/2 cup heavy or whipping cream, whisked to soft peaks
Instructions
Preheat oven to 325F.
Place coconut flakes on a baking sheet and place in the oven for 5-10 minutes until golden brown. Check every couple of minutes, as different varieties brown at different rates. Take out of the oven and leave to cool.
Make the espresso or strong coffee, stir in the sugar and leave to cool.
Place the coffee, milk, coconut milk, ice, all but 1 tbsp of the toasted coconut and all but 1 tbsp of the chocolate syrup in a blender. Blend until combined.
Pour into two glasses and top with whipped cream, reserved coconut flakes and chocolate syrup.
Recommended Products
As an Amazon Associate and member of other affiliate programs, I earn from qualifying purchases.
Nutrition Information:
Yield:

2
Serving Size:

1
Amount Per Serving:
Calories:

841
Total Fat:

64g
Saturated Fat:

50g
Trans Fat:

1g
Unsaturated Fat:

9g
Cholesterol:

77mg
Sodium:

141mg
Carbohydrates:

64g
Fiber:

8g
Sugar:

42g
Protein:

11g