This no-bake Orange Creamsicle Pie is the perfect summer treat. With its silky, dreamy texture and smooth citrus flavor, this light and easy dessert will transport you back to your favorite childhood memories of enjoying creamsicles on hot summer days.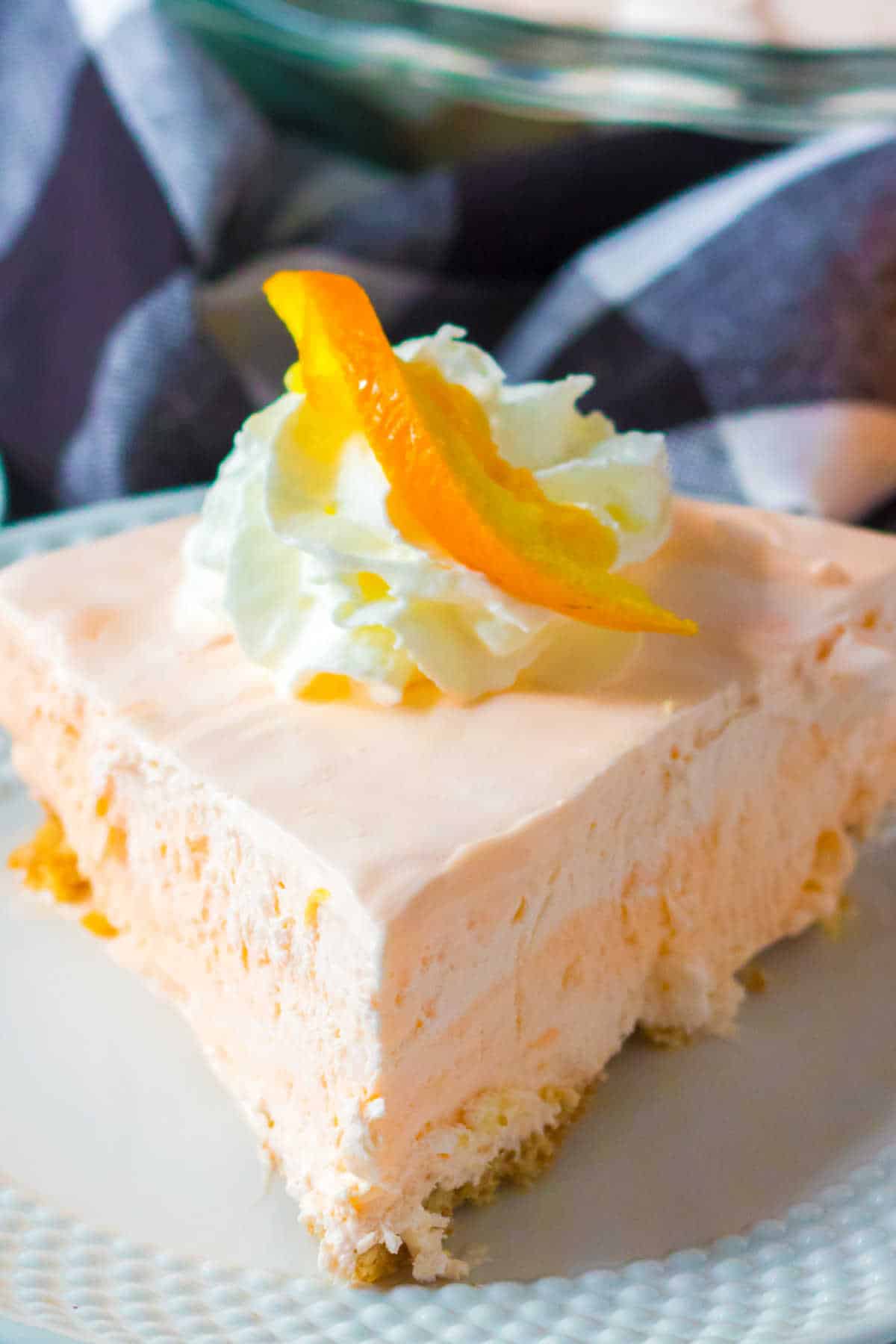 Are you craving some nostalgia this summer? This amazing orange creamsicle pie is the best way to feed that craving. This dessert combines a delicious buttery vanilla wafer crust with velvety orange cream filling. It is perfect for feeding a crowd or simply gobbling up yourself.
Orange Creamsicle Pie is an easy-to-make yet incredibly impressive dish. This luxuriously creamy no-bake dessert is the perfect addition to your summer menu. The zesty tang of the orange sherbet or ice cream, combined with the sweetness of the marshmallow fluff, is the perfect way to cool off on a hot summer day. Whether hosting a gathering or treating yourself to a well-deserved indulgence, this summer dessert will surely impress.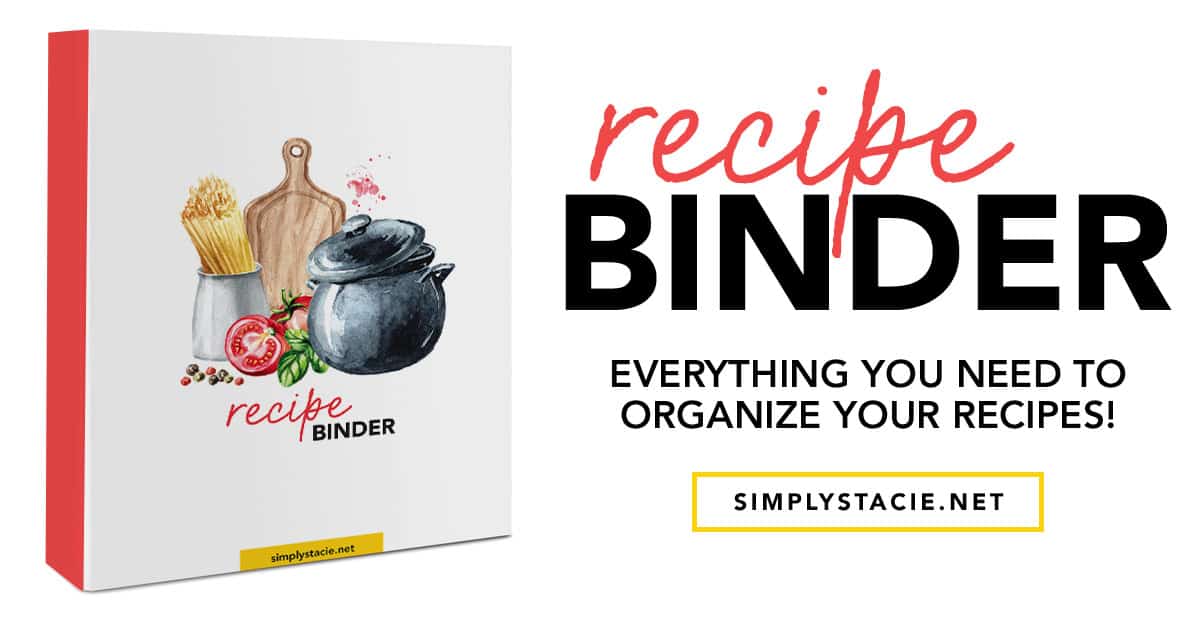 Why You'll Love This Orange Creamsicle Pie
No Baking Required: This pie requires no baking, making it an ideal choice for those who want a delicious dessert without using the oven, especially in the summer heat.
Versatile and Adaptable: While this classic orange creamsicle pie is already irresistible, it can also be customized to suit your preferences. You can add a graham cracker crust rather than vanilla wafers, a whipped cream topping, or even a sprinkle of crushed cookies for added texture and flavor.
Nostalgic Flavor: This delicious recipe invokes memories of enjoying a creamsicle on a hot day during your childhood. It is the perfect, well-rounded dessert for bringing back good memories and creating new ones.
Easy to Make: This pie is so easy to make that you will want to prepare it over and over again. Combine the simple ingredients and freeze for the perfect frozen dessert in summer.
Ingredients
The full printable recipe card with measurements and instructions is found at the bottom of the post.
Vanilla wafers
Melted butter
Softened cream cheese
Marshmallow fluff
Softened orange creamsicle ice cream or orange sherbet
Thawed whipped topping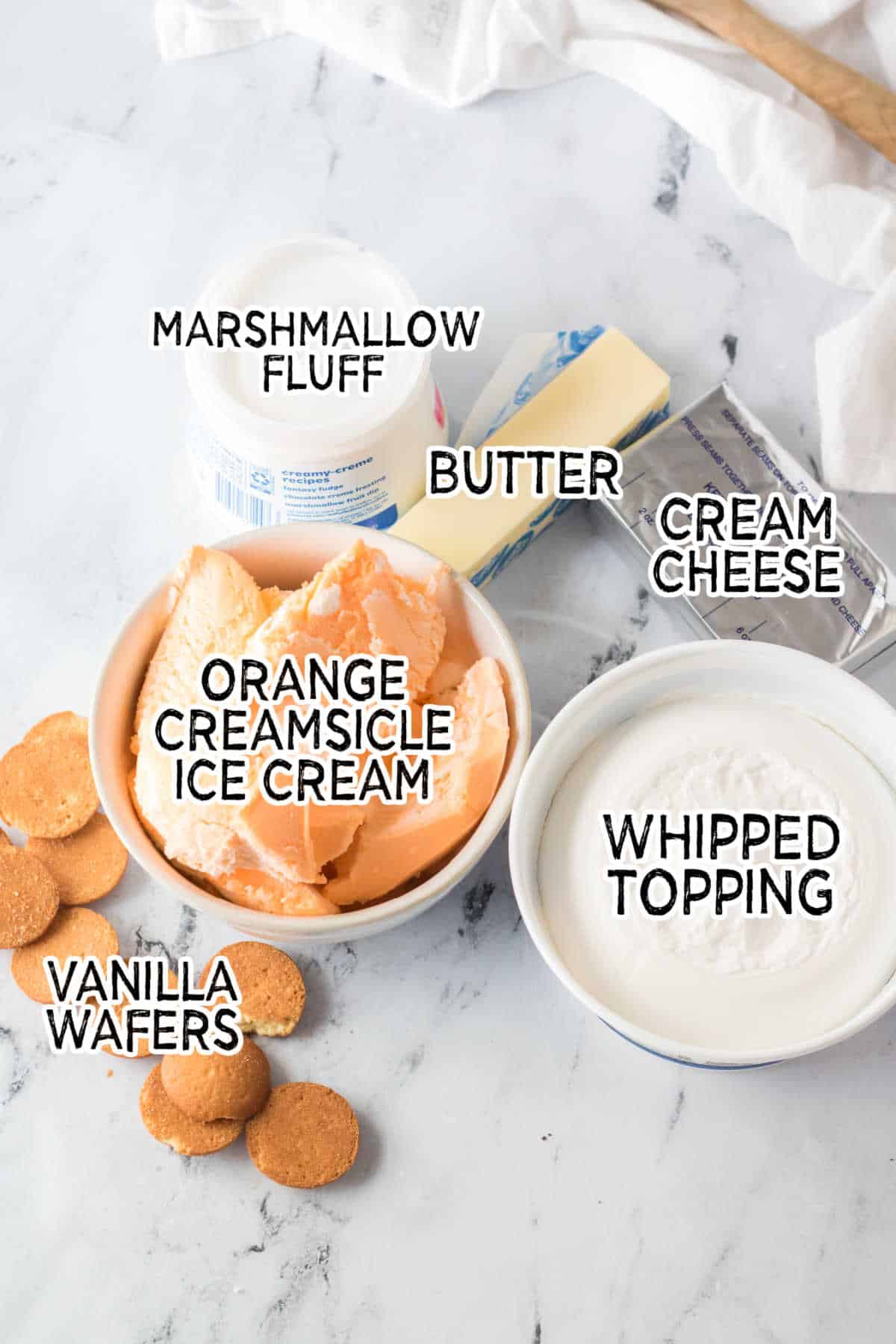 How to Make Orange Creamsicle Pie
Step One: In a food processor, crush the vanilla wafers.
Step Two: Mix melted butter with the cookie crumbs and pulse until mixed.
Step Three: Press the cookie crumbs into the bottom of a 9-10 inch pie pan, and set aside.
Step Four: In a large mixing bowl, whip together the cream cheese and the marshmallow fluff using an electric hand mixer.
Step Five: Whip the ice cream into the cream cheese mixture.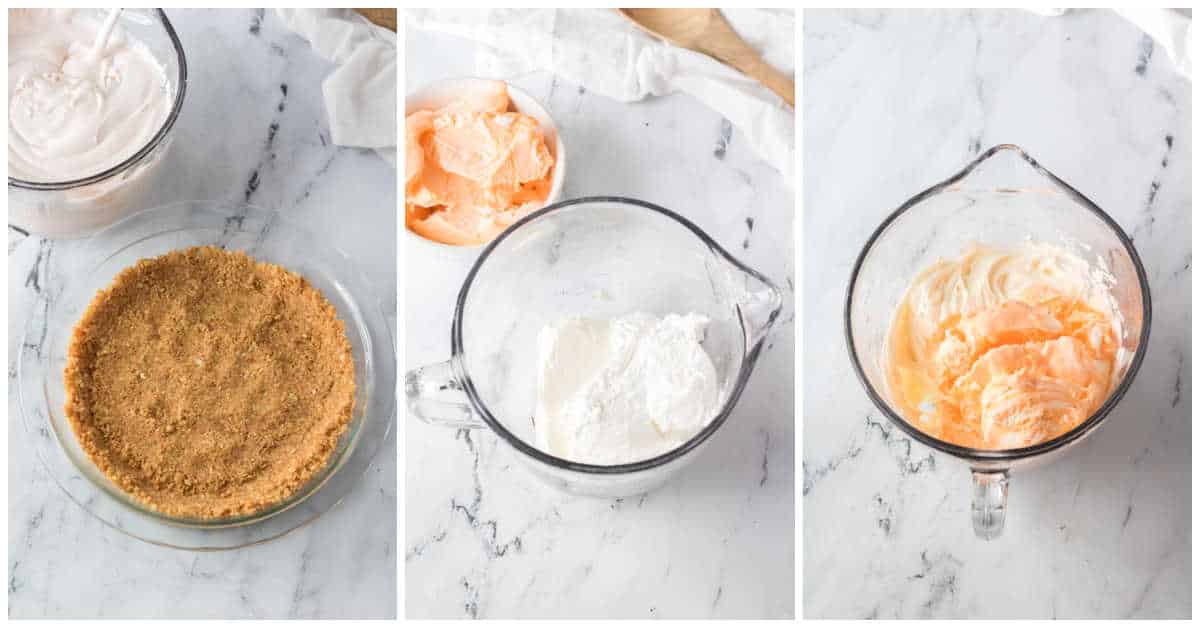 Step Six: Next, fold in the whipped topping until well incorporated.
Step Seven: Pour the creamsicle filling into the pie crust.
Step Eight: Place in freezer for 4 hours to set.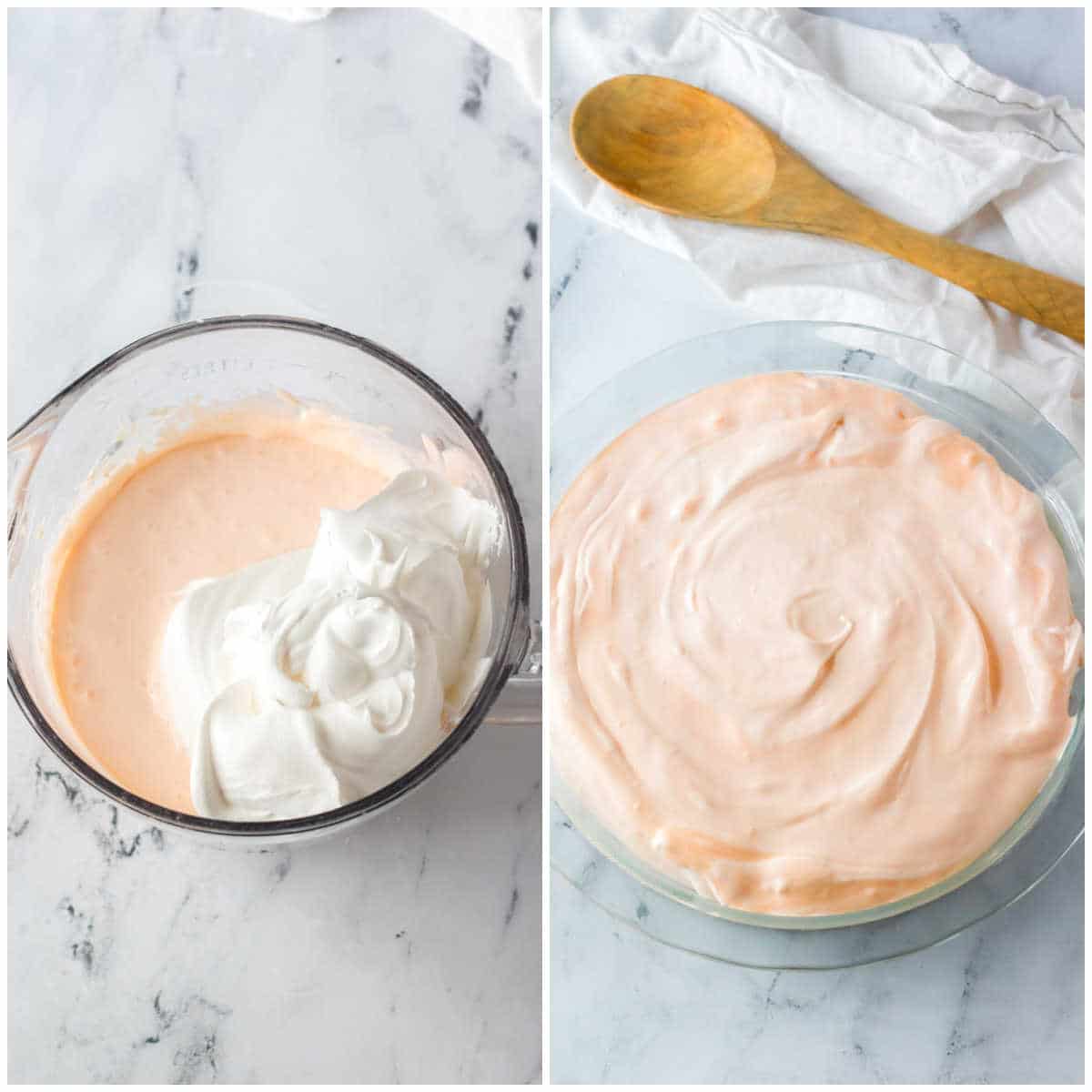 Equipment Needed
This post contains affiliate links.
What to Serve with Orange Creamsicle Pie
Serve this delicious dessert to cap off a yummy summer meal.
Variations and Substitutions
Crust Options: While this recipe uses a vanilla wafer crust, you can experiment with different crust variations. Consider using a homemade graham cracker crust, shortbread crust, or even a chocolate cookie crust for a twist on the classic.
Ice Cream Flavors: If you're feeling adventurous, try different ice cream flavors to create unique combinations. Swap the orange creamsicle ice cream with other fruity flavors like strawberry, raspberry, or mango for a fruity twist. Alternatively, you can experiment with vanilla-based ice creams and add orange extract or zest to achieve the creamsicle flavor.
Toppings: Enhance your pie with various toppings. Consider adding a dollop of whipped cream to each slice before serving. You can also sprinkle crushed vanilla wafers, mandarin oranges, orange zest, chocolate shavings, or even a drizzle of chocolate sauce over the top. Maraschino cherries also make a fabulous garnish for this pie.
Citrus Zest: While orange zest is a traditional choice, you can experiment with other variations. Try using lemon, lime, or a combination of all three for a citrus medley that adds a burst of freshness to the pie.
Fresh Fruit: Add a pop of color and flavor by incorporating fresh fruit. Consider adding sliced fresh oranges, mandarin segments, or even a layer of fresh berries on top of the pie before chilling.
Individual Servings: You can make mini pies using muffin tins or ramekins if you prefer individual portions. Press the crust into the individual molds and layer with the creamy filling. Chill until set, and you'll have adorable single-serve orange creamsicle pies.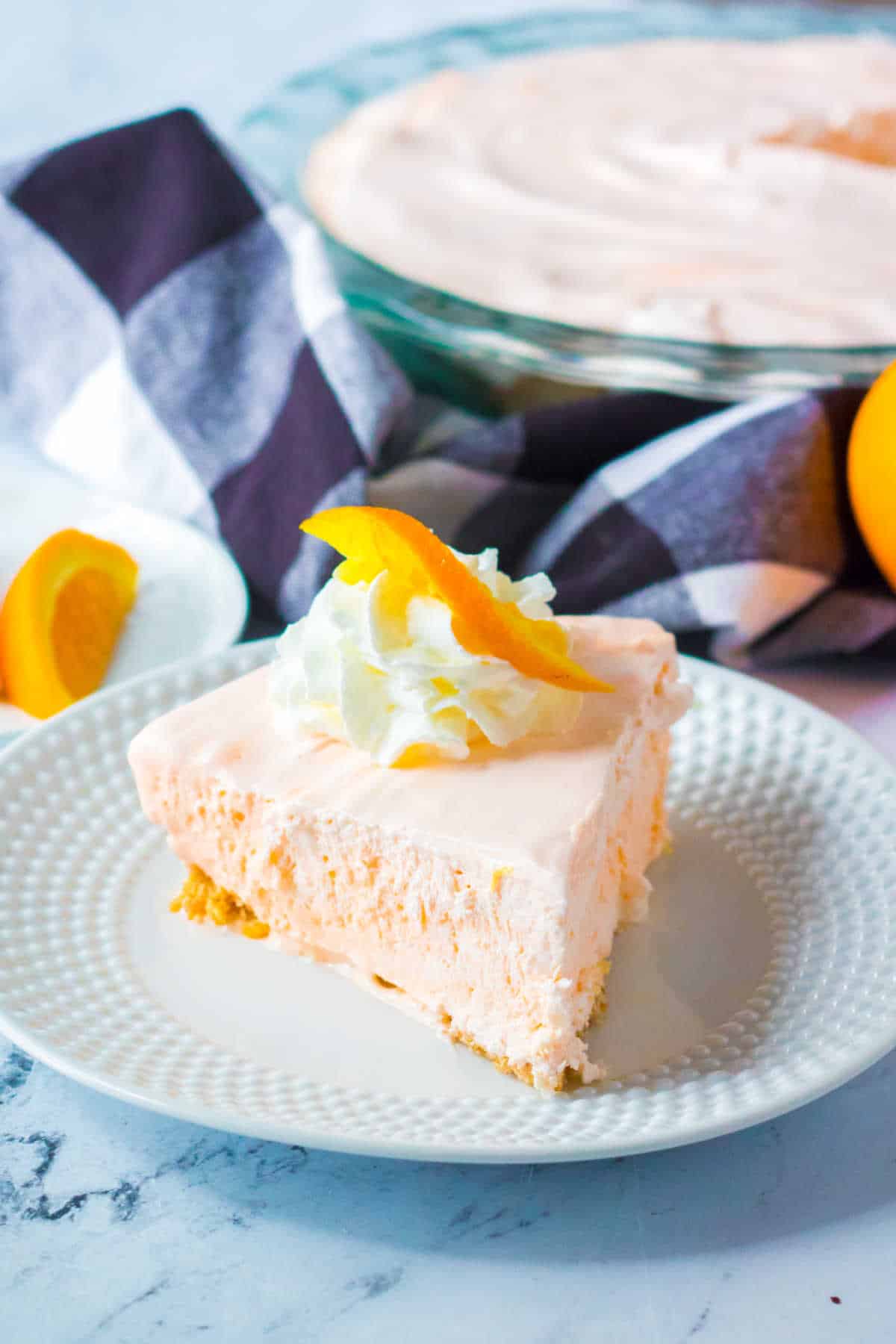 Storage Instructions
To store any leftover orange creamsicle pie, cover the pie with plastic wrap and store it in the freezer. You want to ensure that this no-bake creamsicle pie remains frozen.
Can I Freeze?
Yes. You have to freeze this recipe to enjoy it. Place it in the freezer to set and store any leftovers.
Recipe Tips and Tricks
Soften the Ice Cream: To make mixing the ice cream with the marshmallow fluff and whipped topping easier, allow the ice cream to soften at room temperature for a few minutes. This will make it more pliable and easier to work with.
Use High-Quality Ice Cream: Opt for a high-quality orange creamsicle ice cream with a strong and authentic orange flavor. The quality of the ice cream significantly impacts the taste of the final result.
Properly Chill the Pie: Once the pie is assembled, give it ample time to chill and set it in the freezer. Chilling the pie for at least 4 hours is best to achieve a firm and creamy consistency.
Thaw a Bit Before Serving: Allow the pie to sit at room temperature for a few minutes to soften slightly. This makes it easier to slice and enhances the creamy texture.
Can I use my Own Whipped Topping?
You can use your own whipped topping to create this delicious and easy pie recipe. This pie will be delicious whether you use store-bought whipped topping or homemade stabilized whipped cream. When substituting your own homemade topping, keep the ratios the same as the original recipe, and your final product will be perfect.
Can I make it in Advance?
Yes. This orange creamsicle pie recipe can be made in advance. It's as easy as assembling the ingredients and allowing it to freeze until you are ready to serve. Cover the top with a good layer of plastic wrap to avoid freezer burn.
What is the Best Way to Soften Ice Cream for the Pie?
Softening the ice cream is as easy as pie. All you have to do is set the ice cream on the counter at room temperature. This will allow it to soften relatively quickly. Just make sure to keep checking on it. You want your ice cream softened, not melted.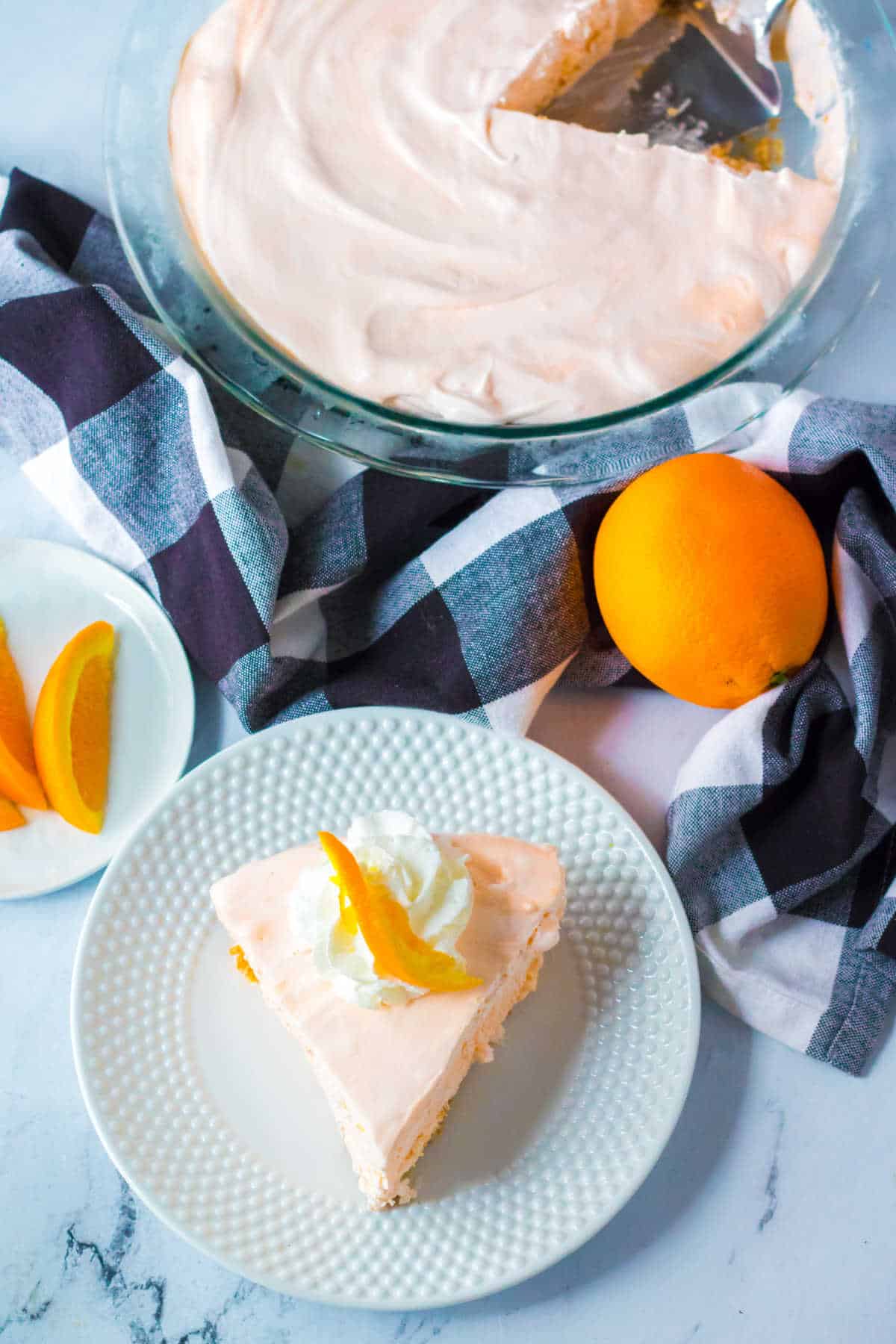 How to Serve?
Serving your orange creamsicle pie doesn't have to be complicated. Before serving, allow the pie to soften on the counter at room temperature. This will make it much easier to slice and serve.
Can I make it with a Regular Pie Crust?
While you can use a few different types of crusts to make this pie, it is not advised to use a regular pie crust. It just won't hold up to freezing as the original crust for this recipe. If you want to switch up the crust type, try using a graham cracker pie crust, a shortbread crust or even a chocolate cookie crust.
Why Isn't My No-Bake Pie Firm?
There are a few factors that can have an impact on the firmness of your no-bake pie.
Insufficient Chilling Time: No-bake pies rely on proper chilling to set and achieve their firm texture. If you haven't allowed the pie enough time to chill in the freezer, it may not have had enough time to firm up.
Melted Ice Cream: The softness of the ice cream used in the filling can affect the firmness of the pie. It may not set correctly if the ice cream is too soft or melted when mixed with other ingredients. Ensure the ice cream is only softened and not completely melted before incorporating it into the filling.
Incorrect Ratio of Ingredients: The ratio of ice cream to other ingredients, such as whipped topping or cream cheese, can impact the firmness of the pie. If the ratio is off, it can result in a softer or looser filling. Make sure to follow the recipe closely and measure the ingredients accurately.
Can I Substitute Cream Cheese?
Yes. Cream cheese can be substituted in this recipe if necessary. You can always choose to use silken tofu. Just drain any excess liquid and blend the mixture until smooth. Replace the cream cheese with an equal amount of your silken tofu.
Can I use a Different Type of Citrus Fruit?
Using a variety of citrus flavors can add dimension to your pie. You can try to make this recipe using lemon or lime sherbet. It wouldn't be orange creamsicle pie anymore, but it would still be delicious. You can also make your own homemade orange sherbet to up your game.
Garnishes
There are several different garnishes that you can use with this orange creamsicle pie recipe. Garnish your pie with fresh orange slices, large lemon slices, maraschino cherries, shortbread cookies, graham cracker crumbs, additional whipped cream and more. There are several great ways to elevate this pie.
Easy Pie Recipes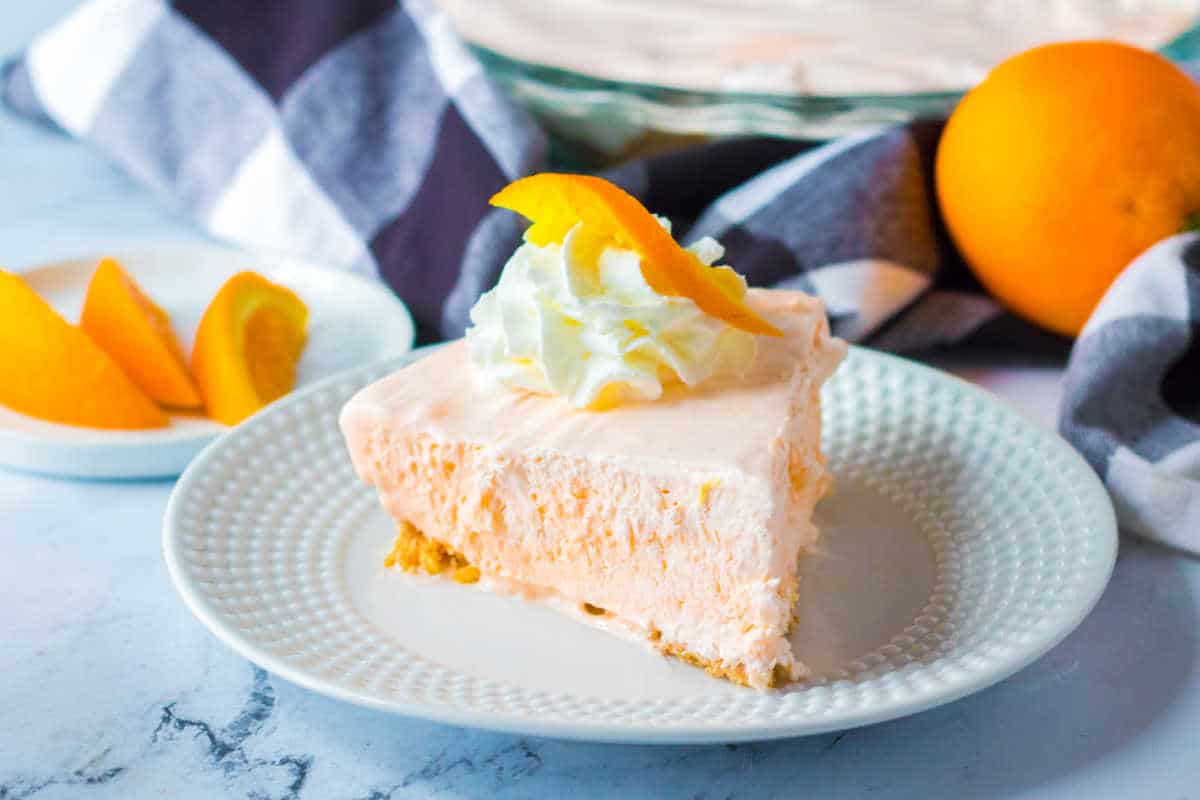 FAQ
How many servings does this no-bake pie recipe make?
This recipe makes eight servings of delicious pie. This is perfect for a small gathering or bbq. If you require more servings, you can cut the slices smaller or consider making an additional pie.
Does this refreshing dessert take long to make?
No-bake creamsicle pie does not take long to prepare. It takes approximately 15 minutes from start to finish to combine the ingredients and transport them to the freezer to chill.
What's the hardest part of this recipe?
The most challenging part of this recipe is not being able to enjoy the creaminess of the pie immediately. Before serving, you must freeze this icebox cake for at least 4 hours.
Orange Recipes
Follow me on Instagram @simplystacieblog, Facebook at Simply Stacie, TikTok @simplystacierecipes or Pinterest at @simplystacie and let me know how you liked this recipe and my other recipes.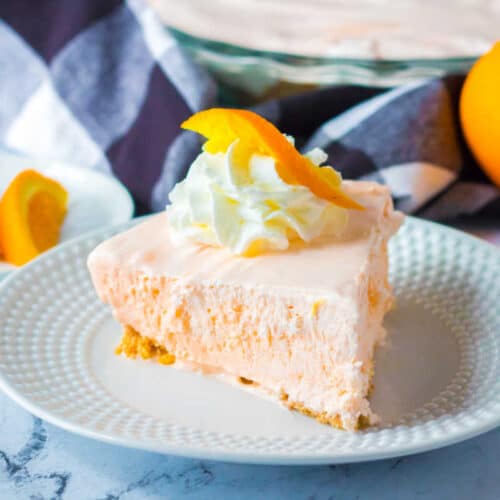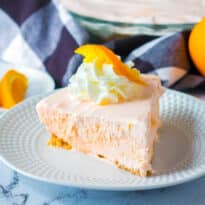 No-Bake Orange Creamsicle Pie
This no-bake Orange Creamsicle Pie is the perfect summer treat. With its silky, dreamy texture and smooth citrus flavor, this light and easy dessert will transport you back to your favorite childhood memories of enjoying creamsicles on hot summer days.
Print
Facebook
Pin
Share by Email
Rate
Ingredients
1 ½

cup

vanilla wafers

crushed

5

tbsp

salted butter

melted

1

package

cream cheese

8oz package, softened

1

jar

marshmallow creme

7oz jar

2

cups

orange creamsicle ice cream or orange sherbet

softened

1

tub

whipped topping

8oz tub, thawed
Instructions
Add the crushed vanilla wafers and melted butter to a medium bowl and mix together. Press the cookie crumbs on the bottom of a 9-inch pie plan.

Add the cream cheese and marshmallow creme to a large bowl. Beat with an electric mixer until combined.

Add the ice cream to the cream cheese mixture and whip together until mixed.

Fold in the whipped topping.

Spread the mixture in the prepared pie pan.

Place in the freezer for 4 hours to set.

Cut into slices and serve.
Kitchen Tools
Nutrition
Calories:
455
kcal
|
Carbohydrates:
57
g
|
Protein:
4
g
|
Fat:
25
g
|
Saturated Fat:
15
g
|
Polyunsaturated Fat:
2
g
|
Monounsaturated Fat:
6
g
|
Trans Fat:
0.3
g
|
Cholesterol:
48
mg
|
Sodium:
265
mg
|
Potassium:
121
mg
|
Fiber:
1
g
|
Sugar:
40
g
|
Vitamin A:
636
IU
|
Vitamin C:
1
mg
|
Calcium:
70
mg
|
Iron:
0.1
mg
The information shown is an estimate provided by an online nutrition calculator. It should not be considered a substitute for a professional nutritionist's advice.
Love Recipes? Join our Free Facebook Group!
Join Mom's Best Recipes to find more delicious family recipes.
Save
Saved!