Are mornings the busiest time of the day for your family? For us I would have to say definitely! Both my kids love to sleep in so it's challenging to get them up and active. I'm also not moving too quickly either and always feel so rushed. I hate that feeling!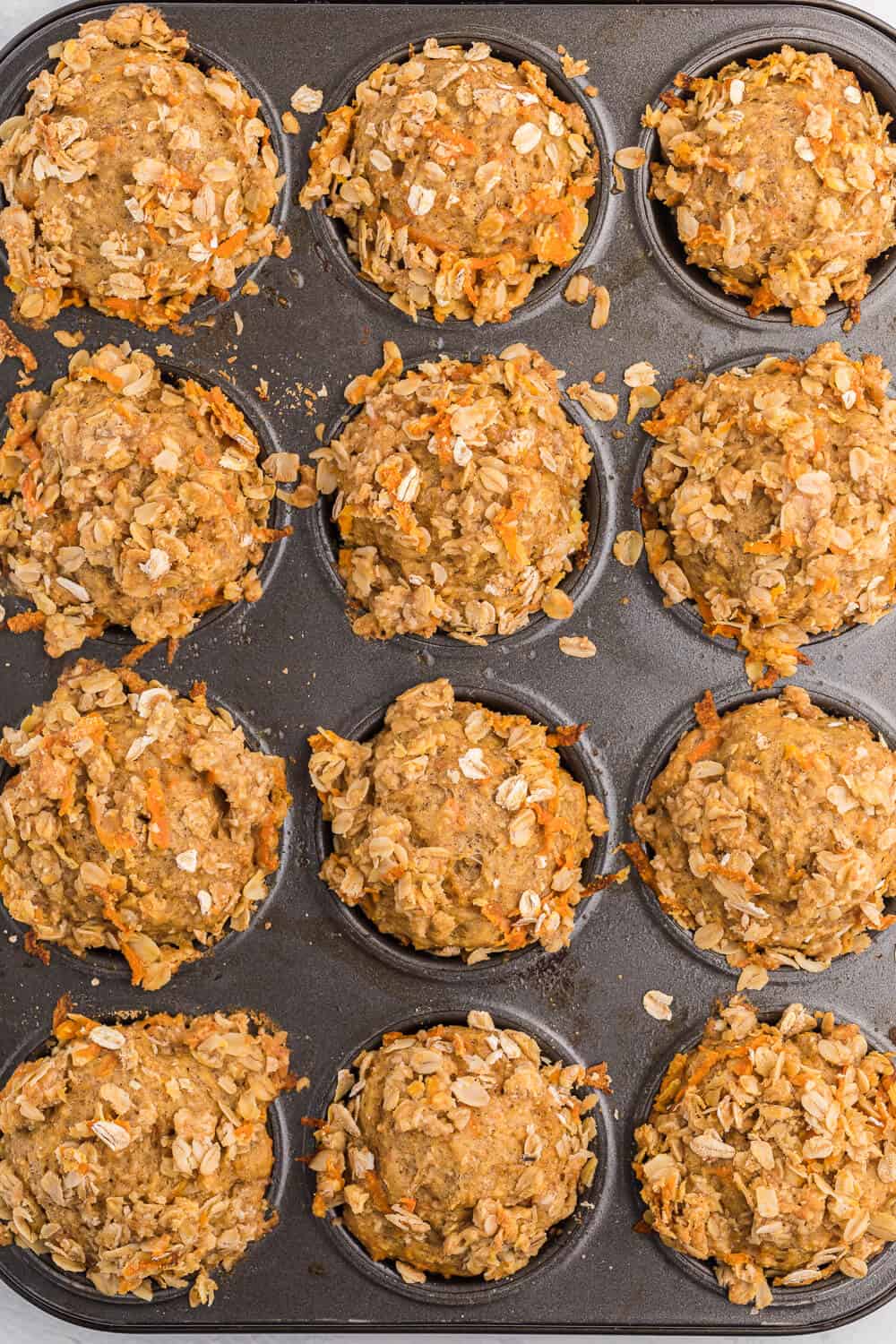 I'm definitely not alone though. As a sponsor of Breakfast Clubs of Canada, Minute Maid conducted a poll to examine the breakfast habits of Canadian families across the country as well taking a look at how each region treats breakfast.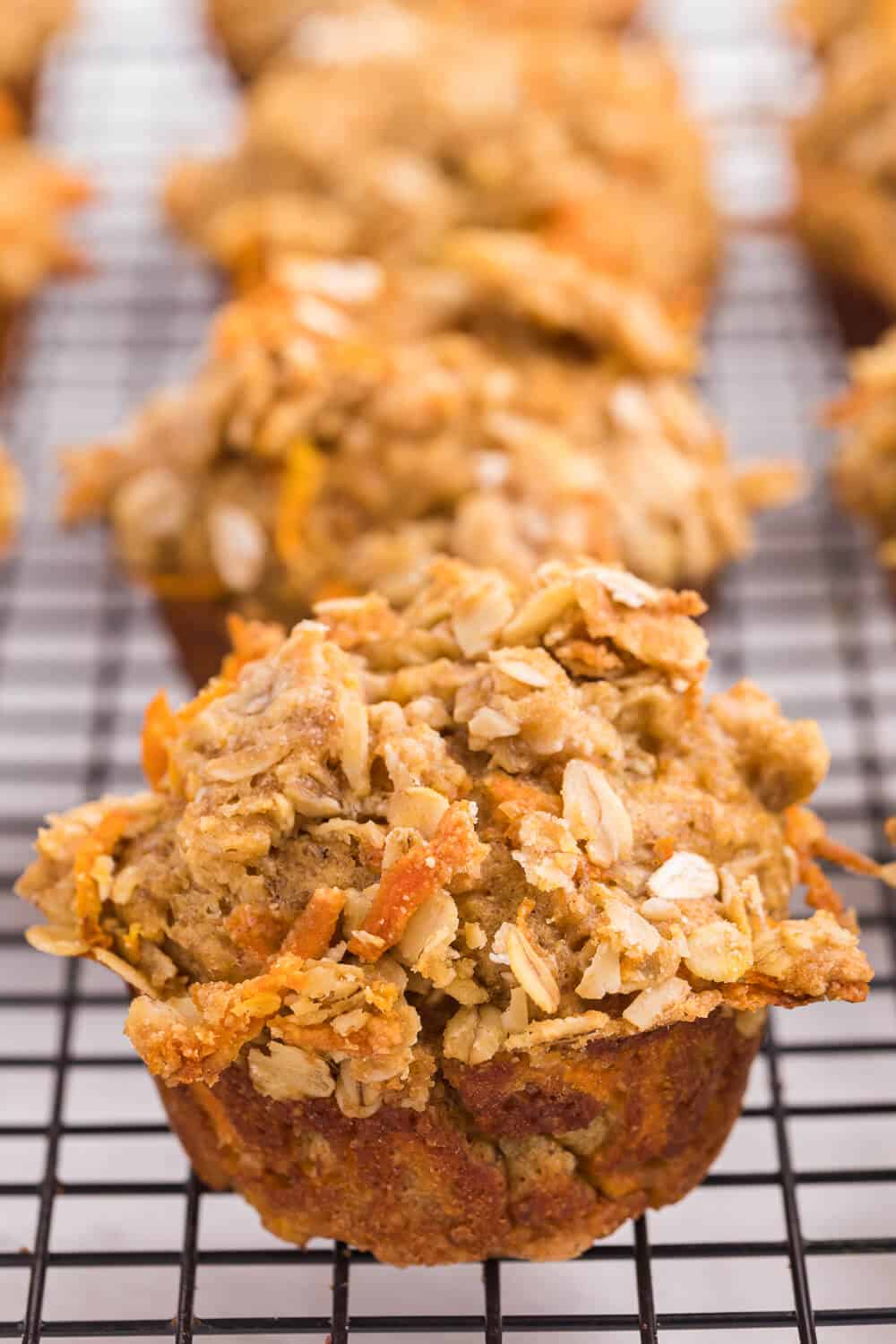 Taking a look at Canada as whole, the poll results are as follows:
Eight in 10 Canadian families don't sit down for breakfast together
While most Canadian parents would feel worried (41%), guilty (27%) or disappointed (31%) if their children went a day without breakfast, 14% of parents still skip breakfast themselves.
Two in five Canadian parents say their biggest breakfast challenge is lack of time to prepare; a third say it's a lack of time to eat in the morning at all.
About half of Canadian families spend less than 10 minutes preparing breakfast and more than half spend less than 15 minutes eating it
19 out of 20 Canadian parents feel it is important that their family eat a well-balanced breakfast; 94% are confident they understand what a well-balanced breakfast is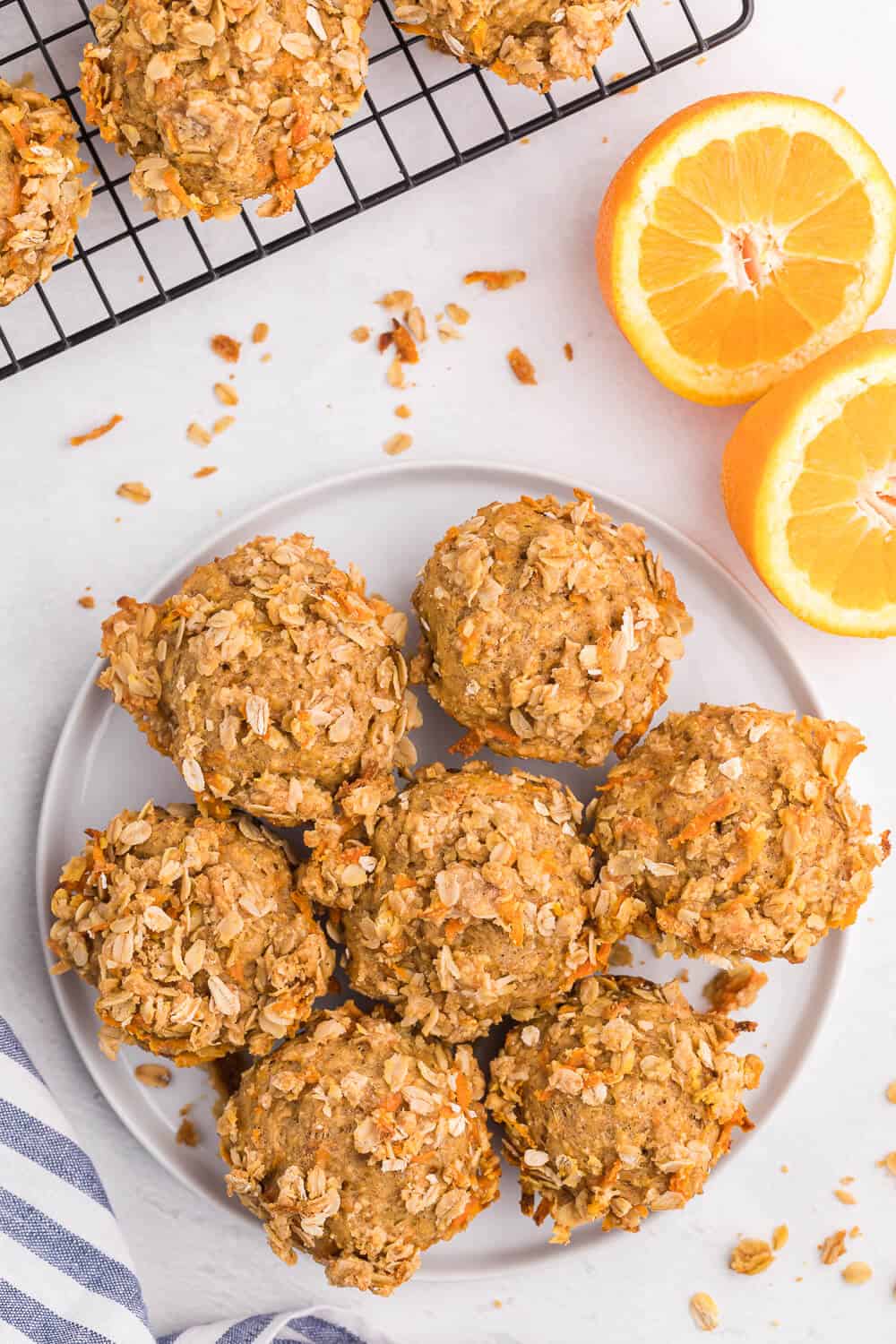 I can relate to all of these points! We rarely sit down together for breakfast and I know I would feel incredibly guilty if I didn't feed my kids in the morning. I have no problems skipping breakfast myself though. Lack of time is definitely a factor and I think if I set the alarm earlier and didn't hit snooze, I would be able to prepare a healthier breakfast.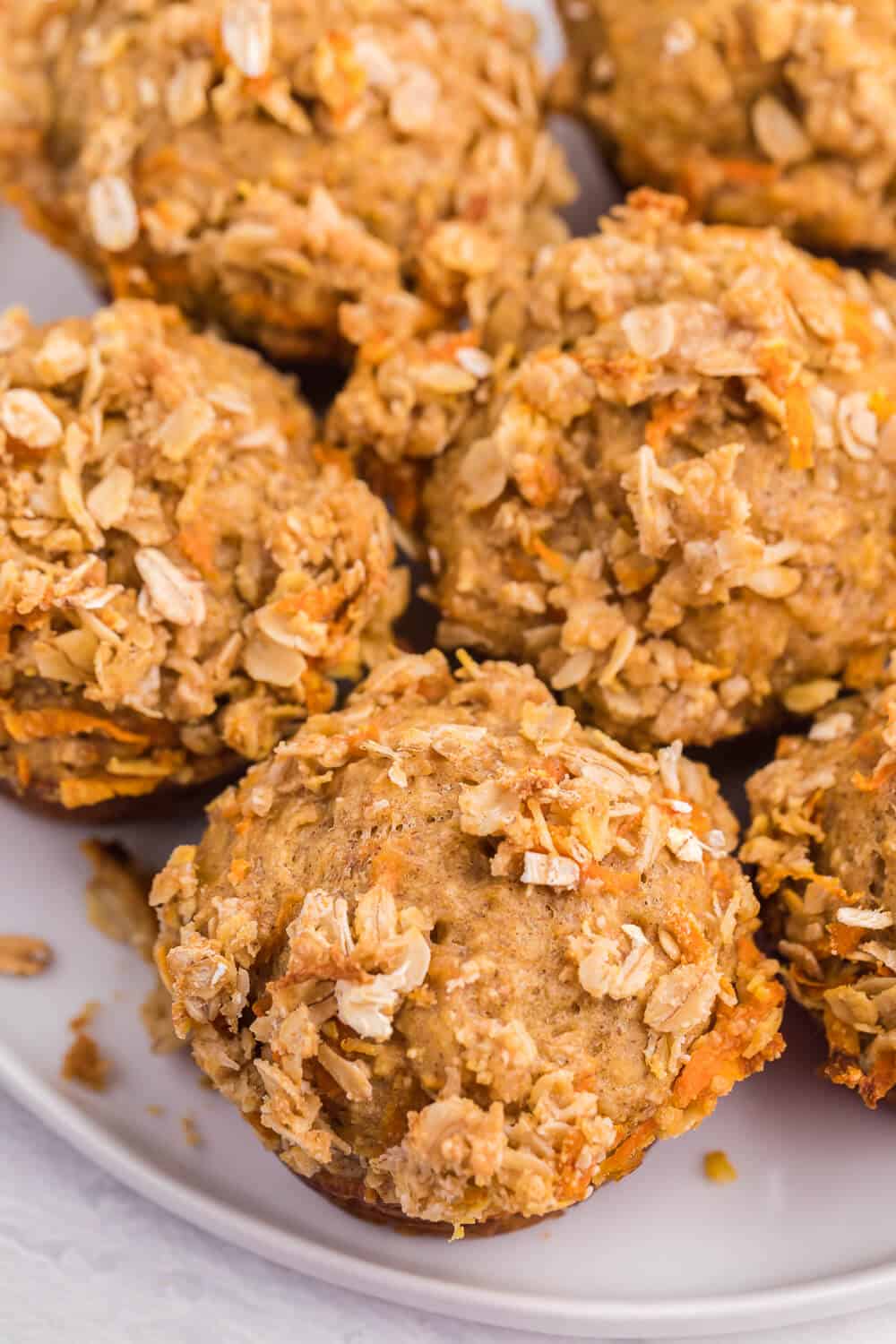 The survey also took a look at how Canadians treat breakfast in each region. Check out the slide show below. Do the results for your province reflect breakfast for your family?
If you are looking for healthy breakfast meal ideas, I encourage you to check out Minute Maid's Recipe Box. That's where I found this recipe for Double Orange Muffins! They can be made the night before to save on time. They are healthy AND they are delicious!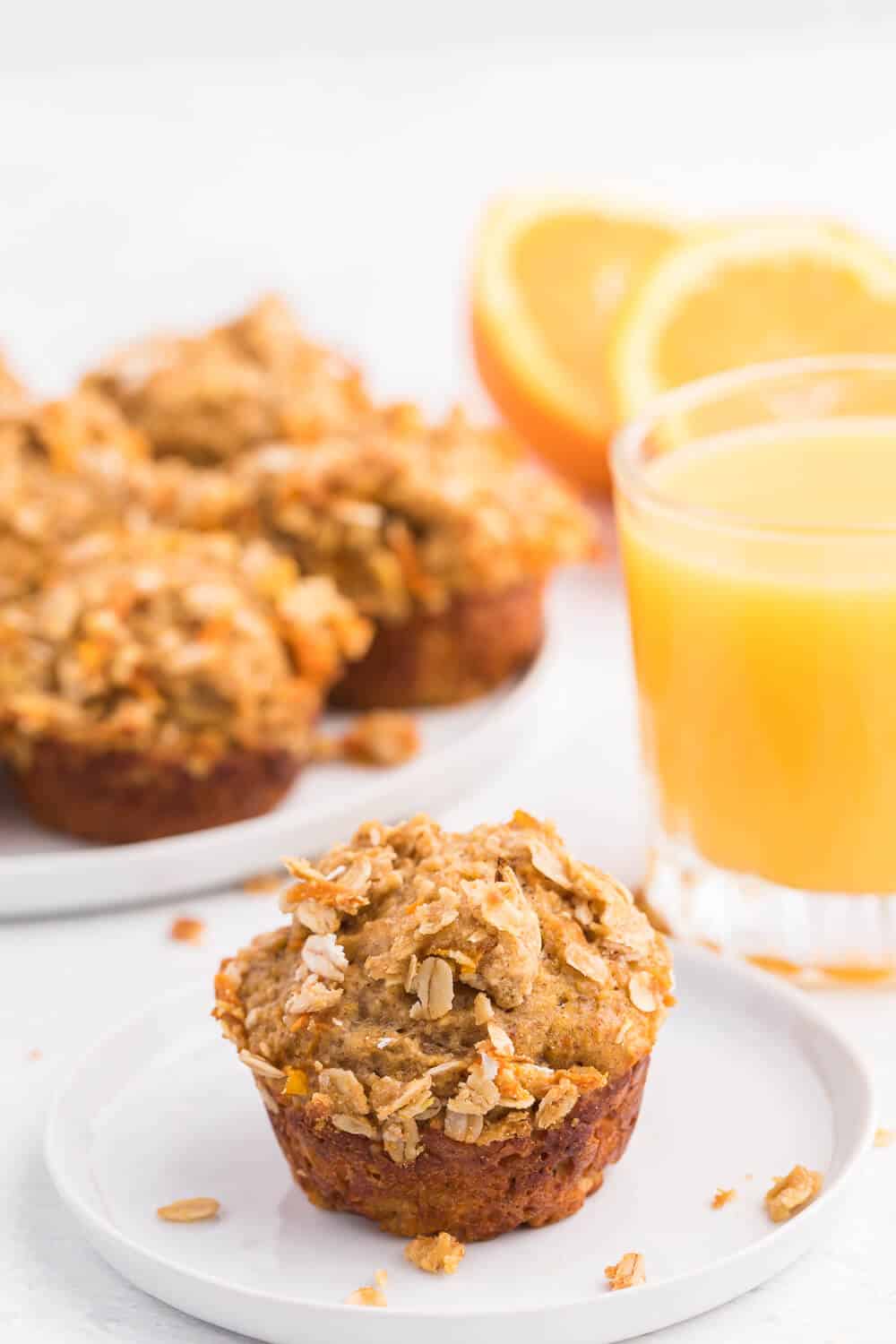 Disclosure: I was financially compensated for this post. The opinions are my own.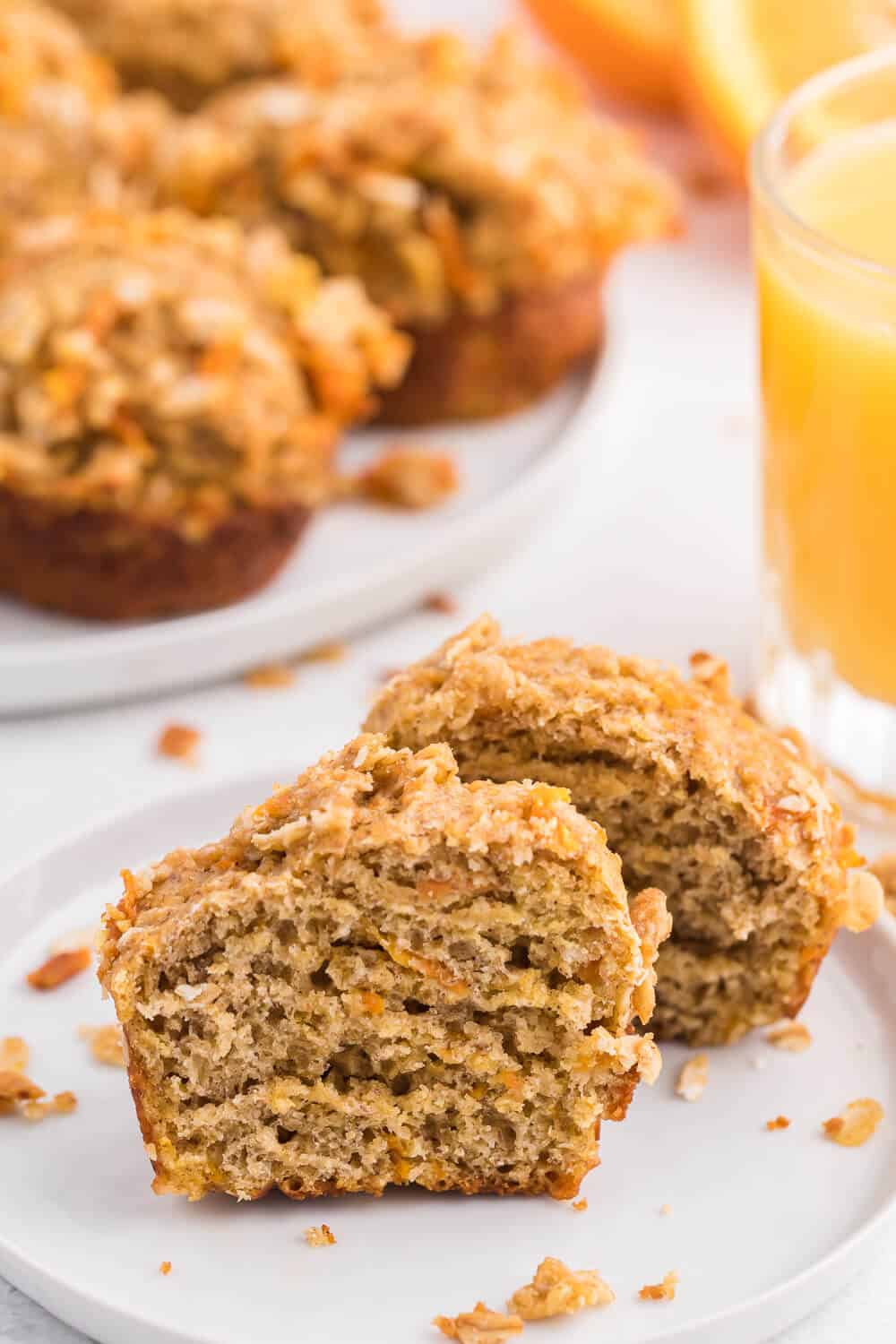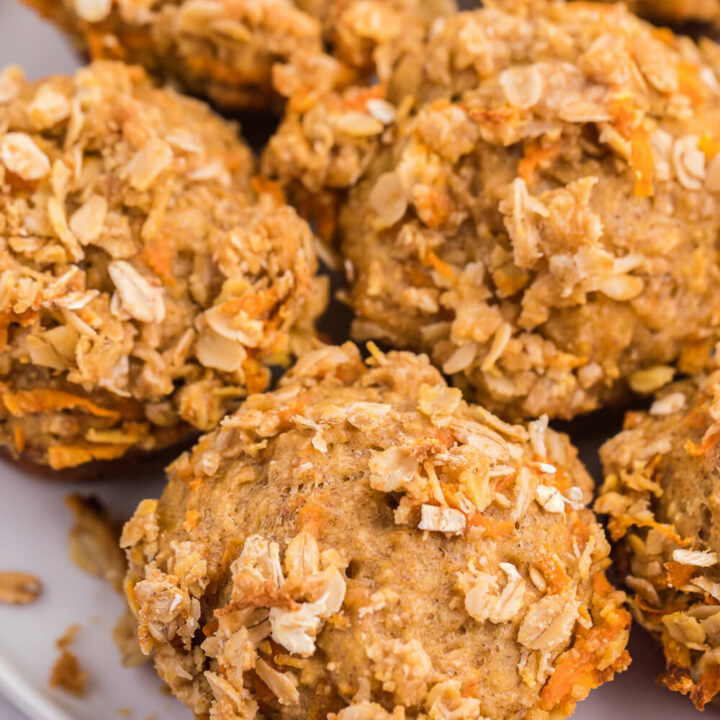 Double Orange Muffins
Packed full of goodness with carrots, orange juice, oat bran, flax seed, Greek yogurt and more. Make the night before to save time in the morning. Healthy and delicious!
Ingredients
Muffins
1 1/2 cups all-purpose flour
1/2 cup oat bran
1/4 cup ground flaxseed
3 tablespoons brown sugar, packed
1 teaspoon baking powder
1 teaspoon baking soda
2 teaspoon ground ginger
1/2 teaspoon cinnamon
2 eggs
1/2 cup plain Greek yogurt
1/2 cup orange juice
1 tablespoon water
1 cup carrot, finely shredded
Streusel Topping
6 tablespoons large-flake rolled oats
2 tablespoons brown sugar, packed
2 tablespoons all-purpose flour
2 tablespoons cold butter
2 tablespoons carrot, finely shredded
Instructions
Preheat oven to 350°F. Grease a muffin pan and set aside.
In large bowl, whisk together flour, oat bran, flaxseed, brown sugar, baking powder, baking soda, ginger and cinnamon.
In separate bowl, whisk together eggs, yogurt, orange juice and water until smooth.
Pour over dry ingredients and mix until just combined. Stir in carrot.
Divide among 12 greased muffin cups.
Streusel
Stir together oats, sugar and flour; rub in butter with fingertips until mixture is in coarse crumbs. Mix in carrot.
Divide over tops of muffins. Bake for 22 minutes or until muffins spring back when pressed.
Notes
You can also use whole flaxseeds if you can't find ground flaxseed.
You can substitute vanilla Greek yogurt for the plain Greek yogurt if you like.
Recommended Products
As an Amazon Associate and member of other affiliate programs, I earn from qualifying purchases.
Nutrition Information:
Yield:

12
Serving Size:

1
Amount Per Serving:
Calories:

145
Total Fat:

4g
Saturated Fat:

1g
Trans Fat:

0g
Unsaturated Fat:

2g
Cholesterol:

34mg
Sodium:

178mg
Carbohydrates:

24g
Fiber:

2g
Sugar:

7g
Protein:

5g