These healthy double orange muffins are incredibly moist, perfectly sweet, and so easy to bake in the oven for either breakfast or dessert! This orange muffins recipe is made with bright orange juice, tender carrots, flaxseed, sugar, and more for the best rich flavors.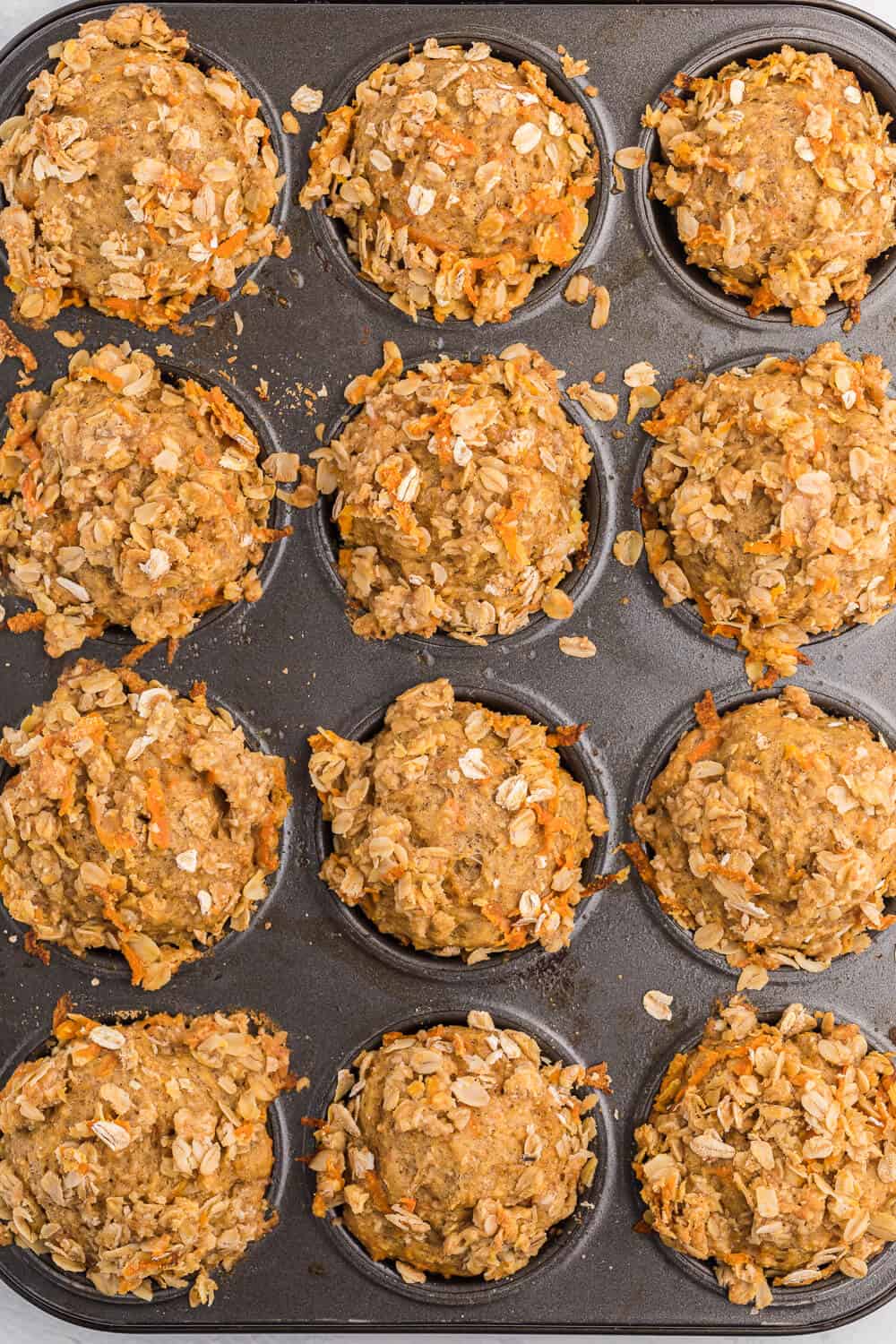 Carrot and orange oat bran muffins are a great way to start the day with a breakfast that is filling, nutrient-dense, full of protein, and loaded with the best flavors!
These moist double orange muffins are simple and so delicious–everyone will want a bite! For those who love notes of bright citrus, you will love this homemade muffin recipe!
Full of fiber and topped with a sweet and crumbly streusel topping that is buttery and made with oats, this recipe for orange muffins is even more amazing because it has extra nutrients from the oat bran and ground flaxseed.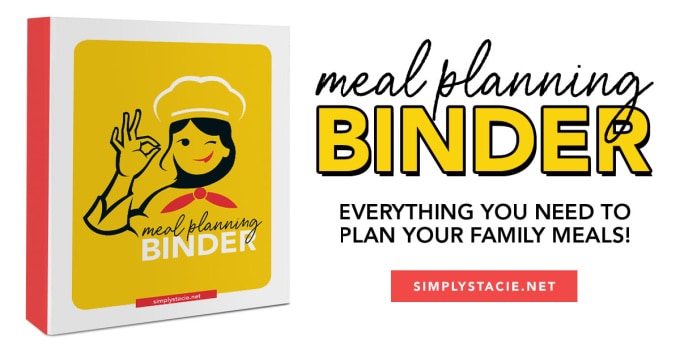 You can feel good about eating these muffins anytime of the year, but especially during the holidays when you need a little extra cheer and tasty treats. If you love muffins, then you really love this list of simple homemade muffin recipes that include all types of options!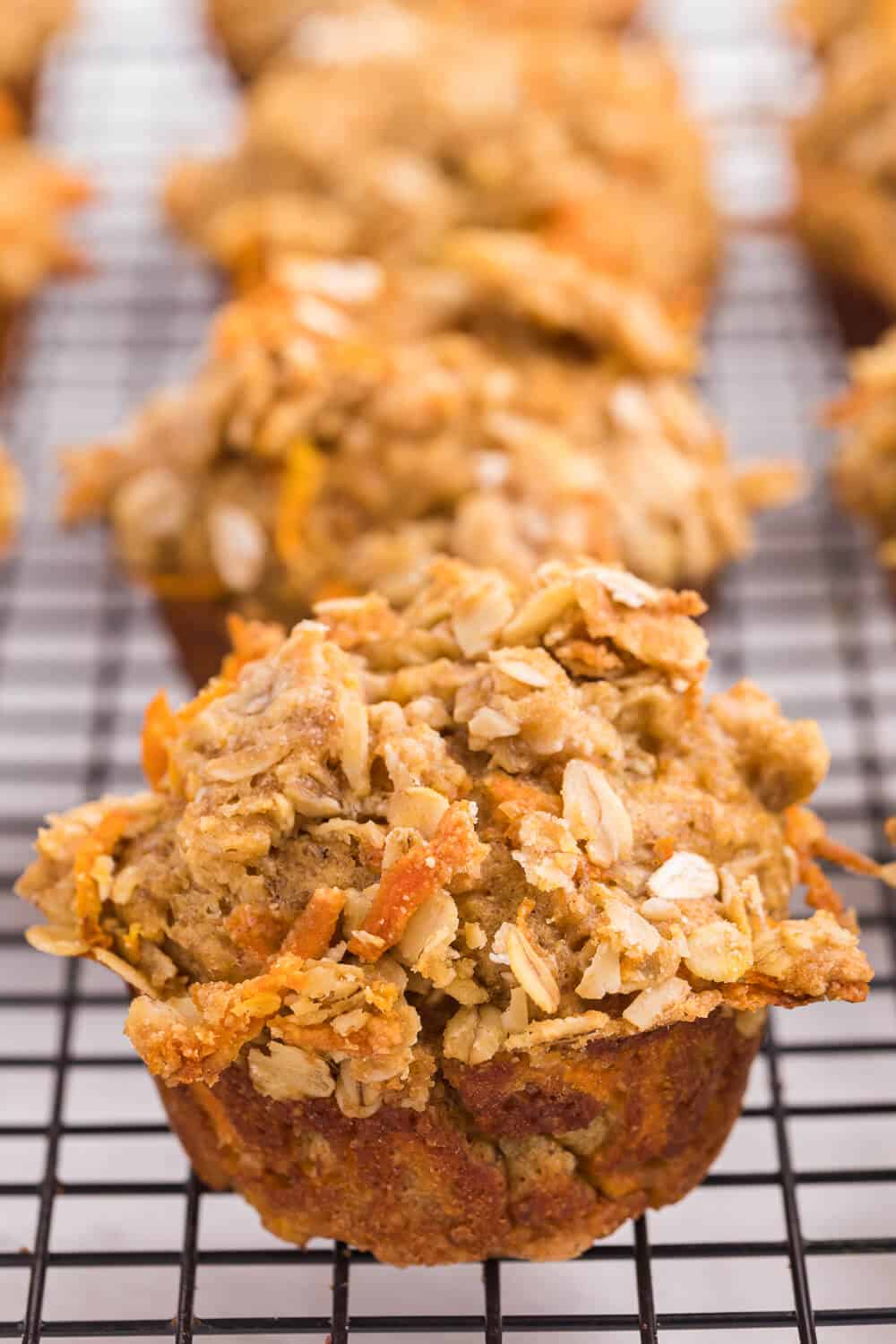 Ingredients
Dry Ingredients
Flour: I use all-purpose flour for these muffins because it is easy to use and makes the best muffins everytime! Of course, feel free to test this recipe with different flours but keep in mind different flours will have different results.
Oat Bran: Natural oat bran is a great source of protein and fiber is derived from whole oats. You can find oat bran in most grocery stores in the baking aisles next to the oats.
Flaxseed: Ground flaxseed, also known as flax meal, is rich in healthy fats, protein, fiber, and more and is a great way to add additional nutrients to these healthy muffins. Make your own flax meal from flax seeds or buy ground flaxseeds from the store.
Sugar: Brown sugar is a dense sweet sugar that gives these muffins plenty of moisture and sweetness. You can use any kind of granulated sweetener you would like for these double orange muffins.
Baking Powder and Soda: A perfect blend of these two ingredients allow these muffins to rise the way they are supposed to with everything in place. Key baking ingredients!
Spices: These muffins are rich with flavors of cinnamon and ginger which makes them delicious, aromatic, and hard to resist.
Oats: I like to use rolled oats for the crumbly streusel topping because they work the best and create the best textures.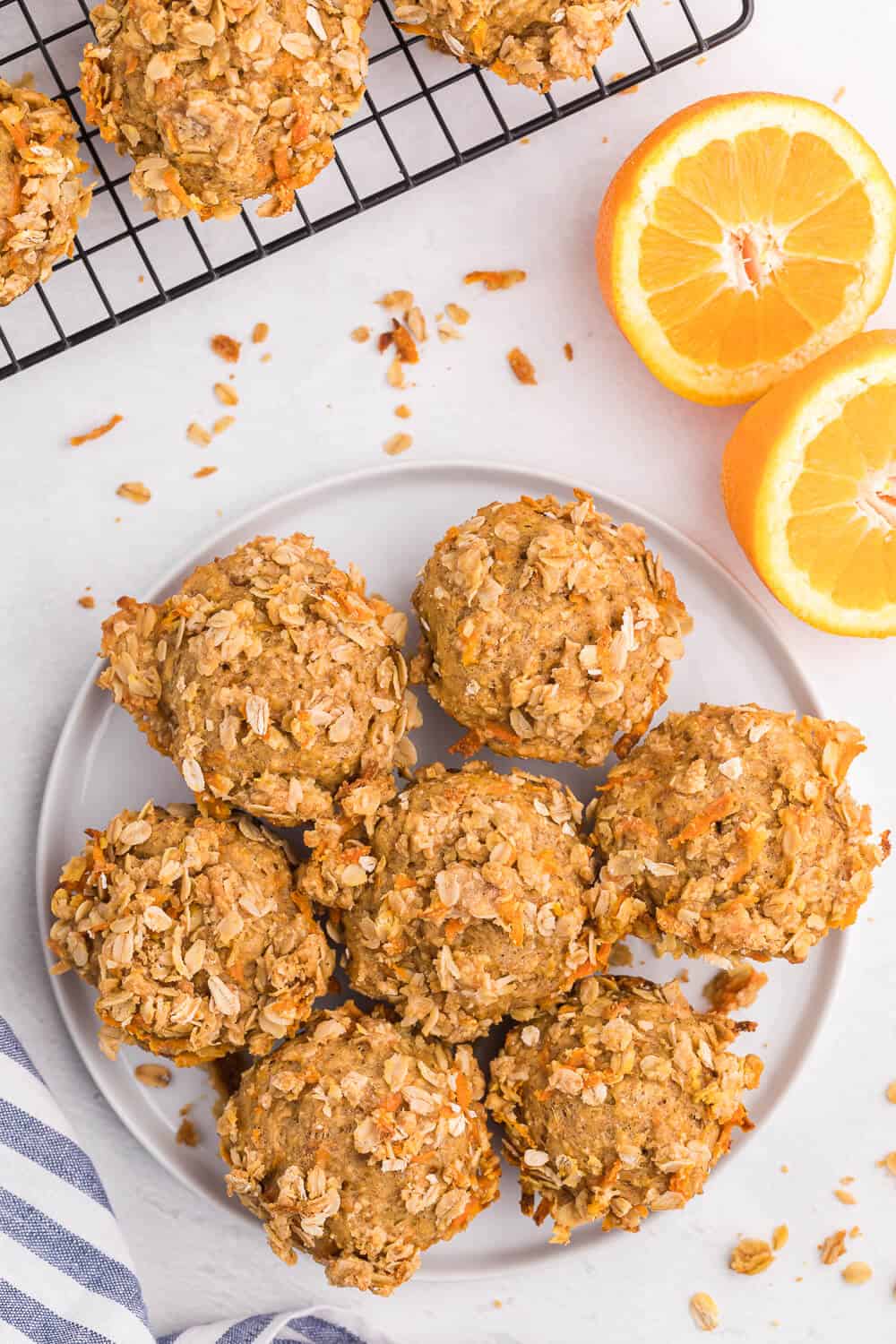 Wet Ingredients
Eggs: Two whole eggs are used for these muffins for moisture and the perfect crumb.
Yogurt: Plain Greek yogurt makes the muffin batter extra creamy and retains soft textures that make these muffins fluffy and delicious.
Orange Juice: Just a little bit of fresh orange juice is used to give these flavored muffins all the citrus notes they need. Use any kind of orange juice.
Water: Just a little bit is used to mix with the batter!
Carrot: You will need a good amount of freshly shredded carrots for both the muffin batter and topping. Fresh carrots give these muffins extra moisture and tastiness.
Butter: Cold butter is used to mix with the toppings for the muffins to create a buttery streusel that makes these muffins even more appetizing.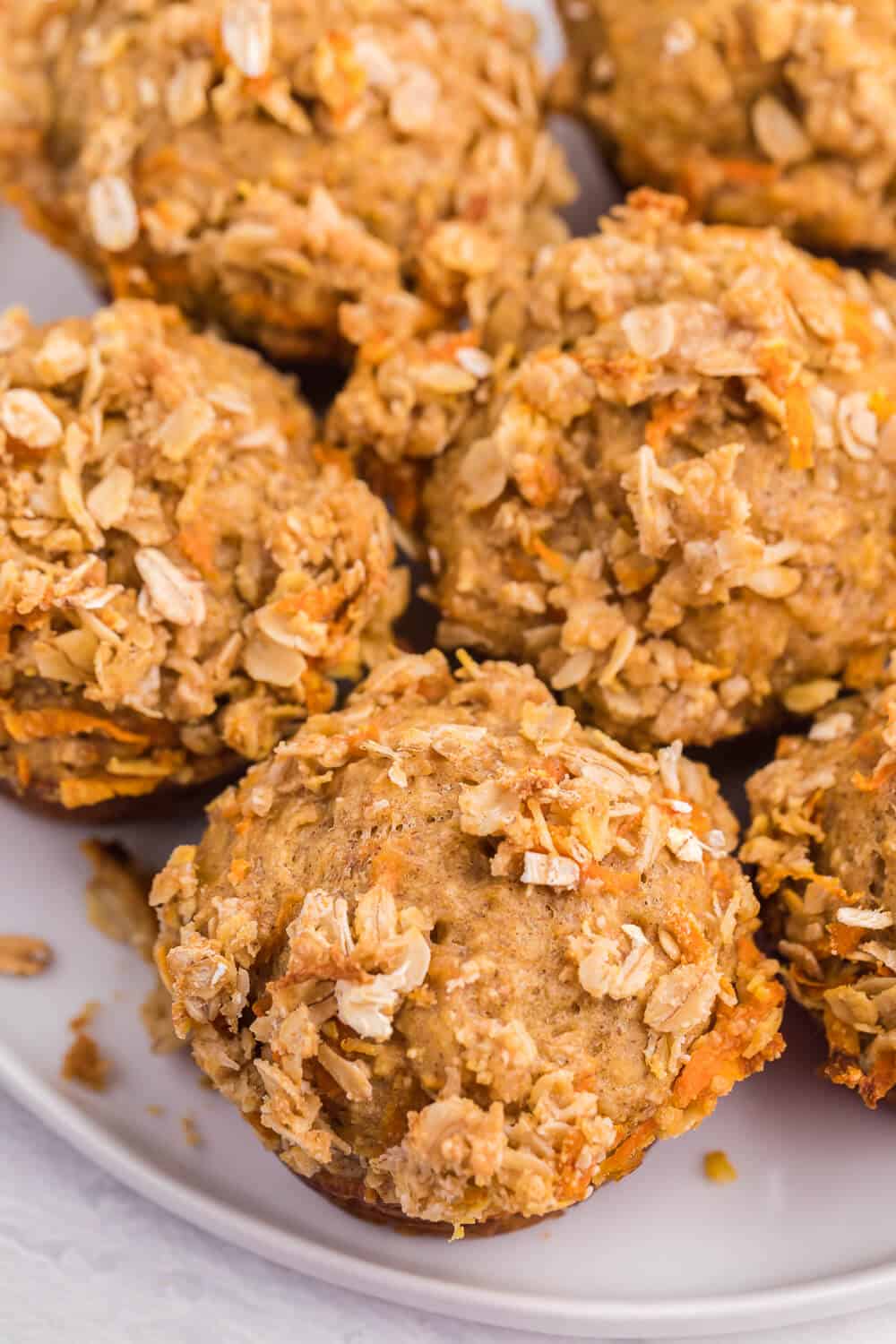 What I Used For This Recipe
This post contains affiliate links.
Box Grater: This Cuisinart box grater is great for all types of vegetables and cheeses and allows you to grate in several different sizes! I like this box grater because it is easy to clean and looks nice with the rest of the kitchenware.
Whisk: A good strong whisk is essential to any kitchen. I like to use this simple whisk because it gets the job done and is easy to clean.
Muffin Pan: For these muffins, I use a 12-cup muffin pan, but feel free to use a mini muffin pan. Keep in mind the baking times may vary.
How To Make It
First, preheat the oven to 350 degrees Fahrenheit. Grease the muffin pan and set it aside until ready to use.
In a large bowl, whisk the flour, oat bran, flaxseed, brown sugar, baking powder and soda, cinnamon, and ginger until combined.
In a separate small bowl, whisk together the eggs, yogurt, orange juice, and water until well blended.
Next, fold the wet ingredients into the dry ingredients and mix until just combined. Gently, stir in the shredded carrot.
Evenly divide the batter among the muffin pan.
Make the streusel topping by stirring together the oats, sugar, and flour in a bowl. Rub the butter into the dry mixture until there are coarse crumbs. Mix in the shredded carrot.
Top the muffin batter with the streusel oat topping and bake the muffins for 22 minutes.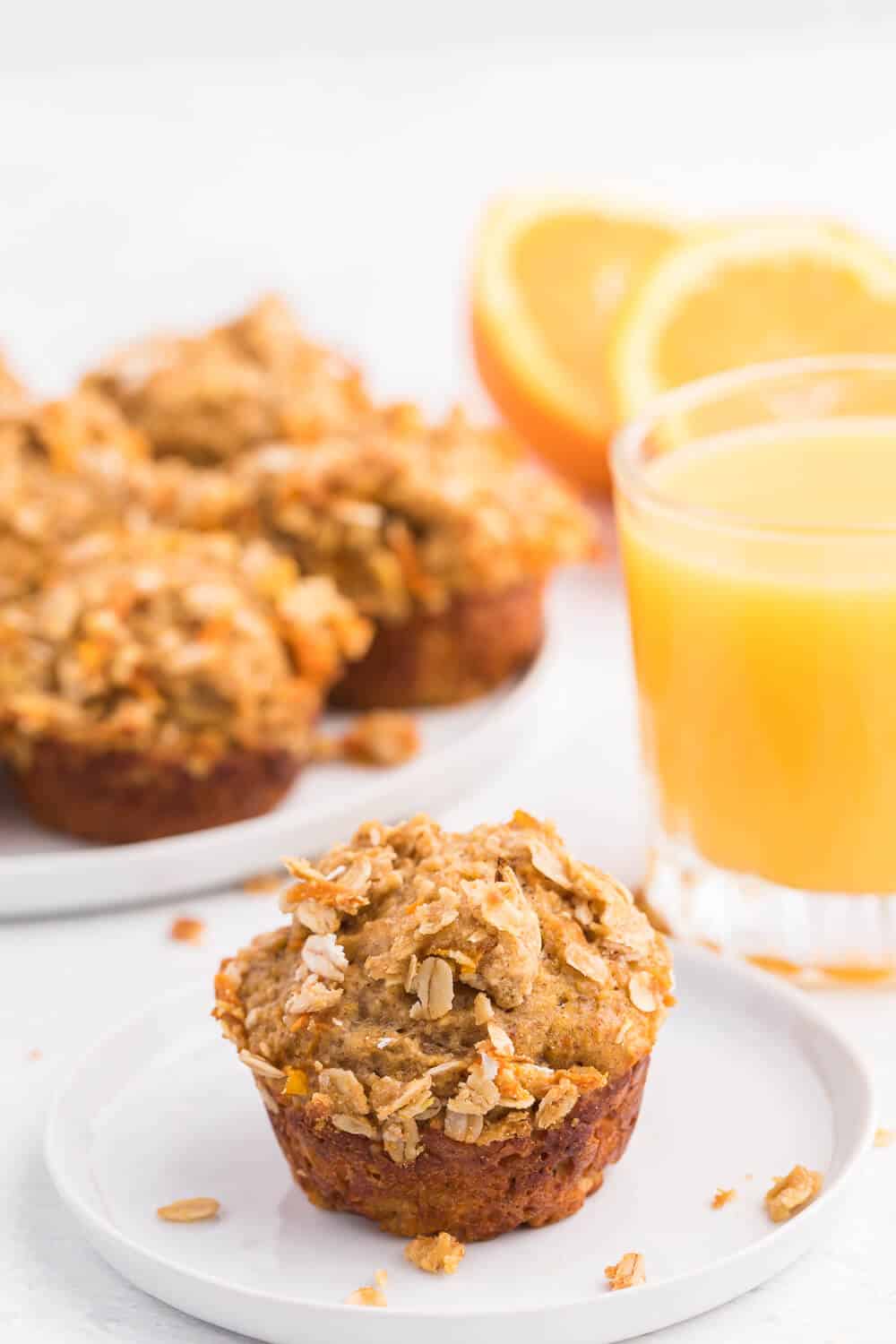 What is the secret to making moist muffins?
To make the best muffins, be sure to not overmix the batter or over bake the muffins. The muffins should be dense and delicious.
What To Serve With This
These simple orange muffins are delicious with an assortment of recipes! We like to enjoy these muffins for breakfast with other simple foods like Quiche Lorraine, scrambled egg casserole, fresh fruit, and even savory egg muffins.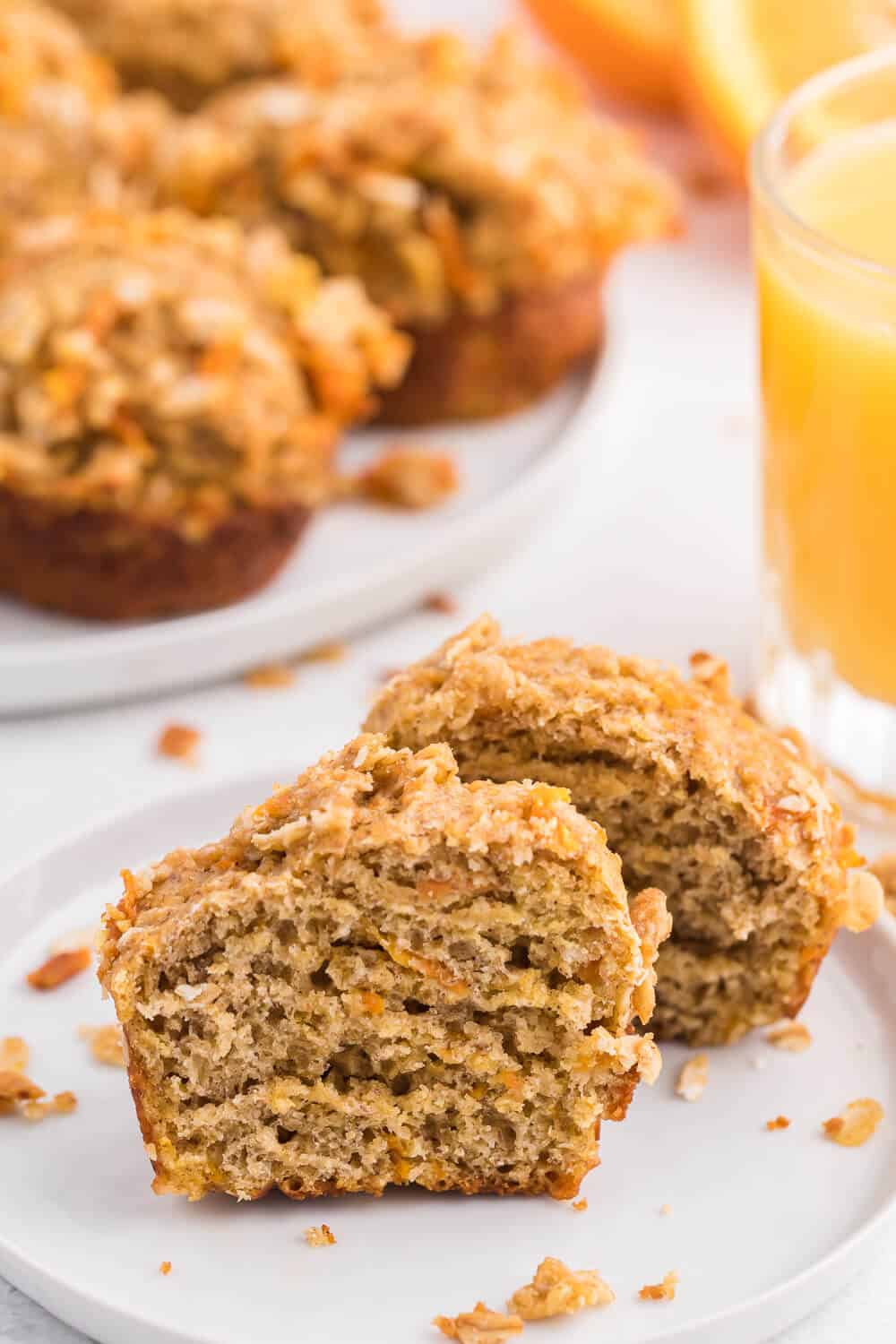 More Orange Recipes You'll Love
You'll also enjoy these Pina Colada Muffins.
Do you have any amazing easy muffin recipes? I'm always looking for more recipes to try! Follow me on Instagram @simplystacieblog, on Facebook at Simply Stacie, and on Pinterest @SimplyStacie and let me know how you liked this and my other recipes!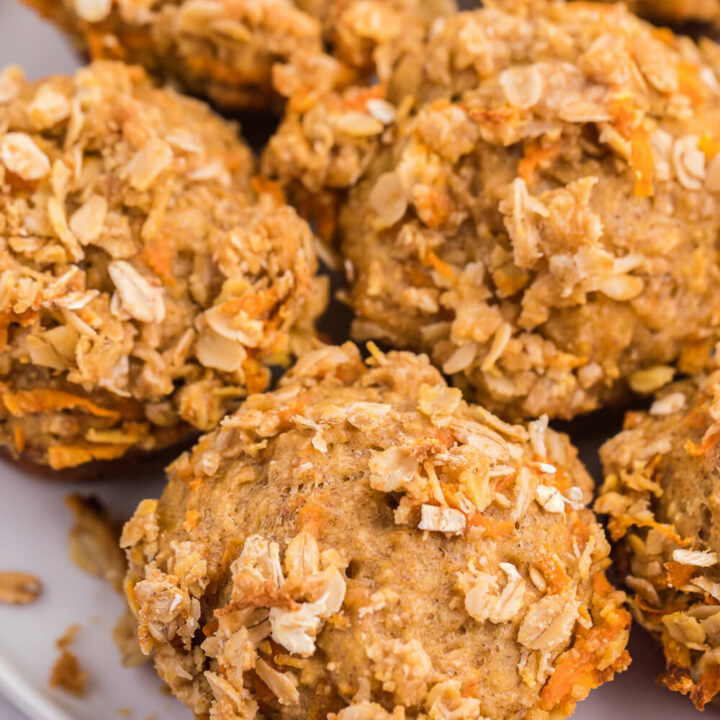 Double Orange Muffins
Packed full of goodness with carrots, orange juice, oat bran, flax seed, Greek yogurt and more. Make the night before to save time in the morning. Healthy and delicious!
Ingredients
Muffins
1 1/2 cups all-purpose flour
1/2 cup oat bran
1/4 cup ground flaxseed
3 tablespoons brown sugar, packed
1 teaspoon baking powder
1 teaspoon baking soda
2 teaspoon ground ginger
1/2 teaspoon cinnamon
2 eggs
1/2 cup plain Greek yogurt
1/2 cup orange juice
1 tablespoon water
1 cup carrot, finely shredded
Streusel Topping
6 tablespoons large-flake rolled oats
2 tablespoons brown sugar, packed
2 tablespoons all-purpose flour
2 tablespoons cold butter
2 tablespoons carrot, finely shredded
Instructions
Preheat oven to 350°F. Grease a muffin pan and set aside.
In large bowl, whisk together flour, oat bran, flaxseed, brown sugar, baking powder, baking soda, ginger and cinnamon.
In separate bowl, whisk together eggs, yogurt, orange juice and water until smooth.
Pour over dry ingredients and mix until just combined. Stir in carrot.
Divide among 12 greased muffin cups.
Streusel
Stir together oats, sugar and flour; rub in butter with fingertips until mixture is in coarse crumbs. Mix in carrot.
Divide over tops of muffins. Bake for 22 minutes or until muffins spring back when pressed.
Notes
You can also use whole flaxseeds if you can't find ground flaxseed.
You can substitute vanilla Greek yogurt for the plain Greek yogurt if you like.
Recommended Products
As an Amazon Associate and member of other affiliate programs, I earn from qualifying purchases.
Nutrition Information:
Yield:

12
Serving Size:

1
Amount Per Serving:
Calories:

145
Total Fat:

4g
Saturated Fat:

1g
Trans Fat:

0g
Unsaturated Fat:

2g
Cholesterol:

34mg
Sodium:

178mg
Carbohydrates:

24g
Fiber:

2g
Sugar:

7g
Protein:

5g