This iced coffee is simply the best ever thanks to one unexpected key ingredient: sweetened condensed milk! This frothy, creamy beverage is perfect on a hot summer day.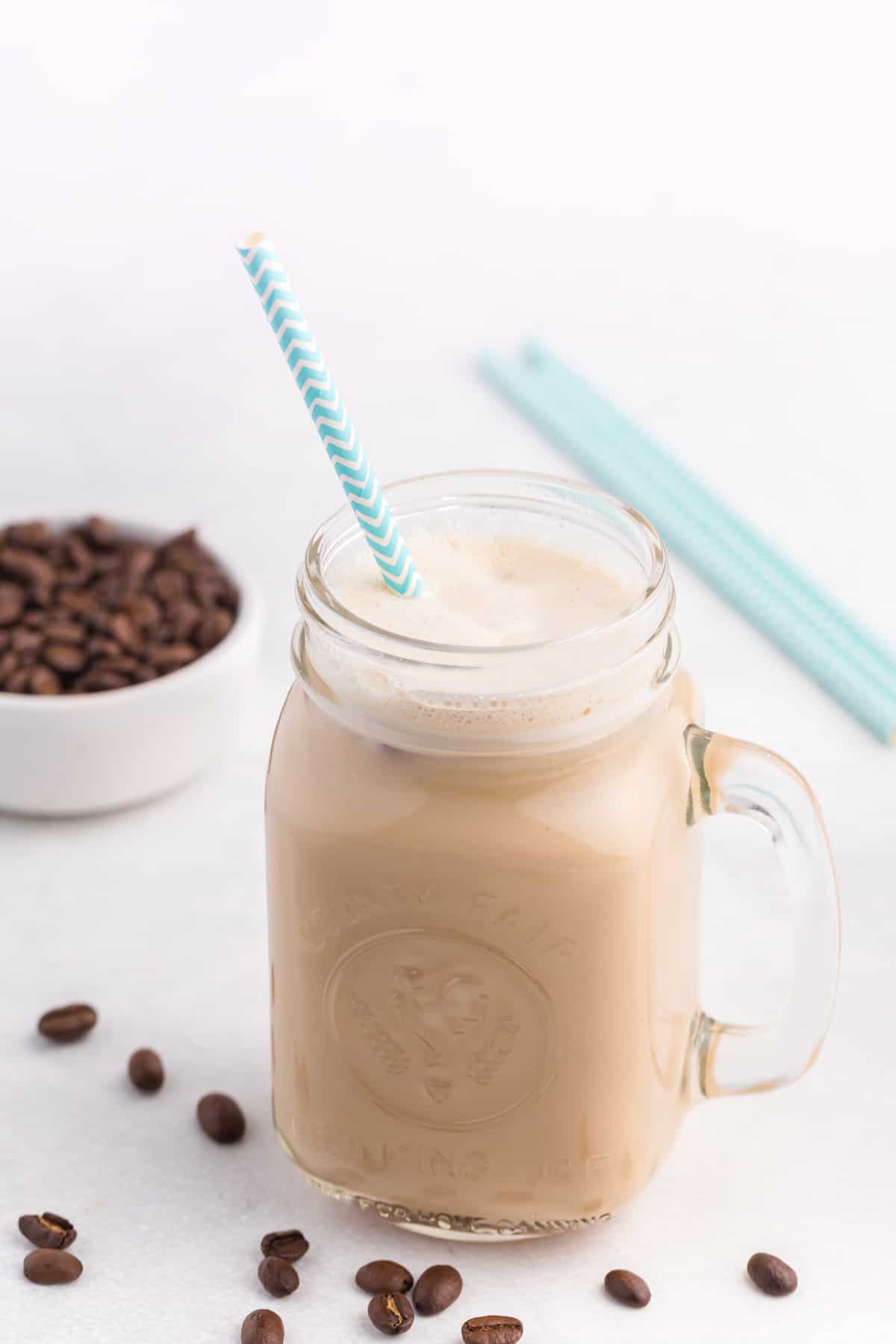 Cold coffee = meh. However, with a few simple tweaks, you can make the most delicious iced coffee ever. No fancy ingredients. No need to make even simple syrup! My recipe only has a handful of ingredients that you likely have right now in your home.
On those hot summer days, I love switching out my regular coffee for a perfect iced coffee, but I don't always want to spend the money to buy one from my favorite coffee shop.
Luckily, this iced coffee is a cinch to make, and you don't need specialty coffee like cold brew coffee or espresso – just regular brewed coffee works great! You can even use instant coffee if you like!
You'll blend all of the ingredients together and pour in a tall glass for the perfect sweet, cool beverage.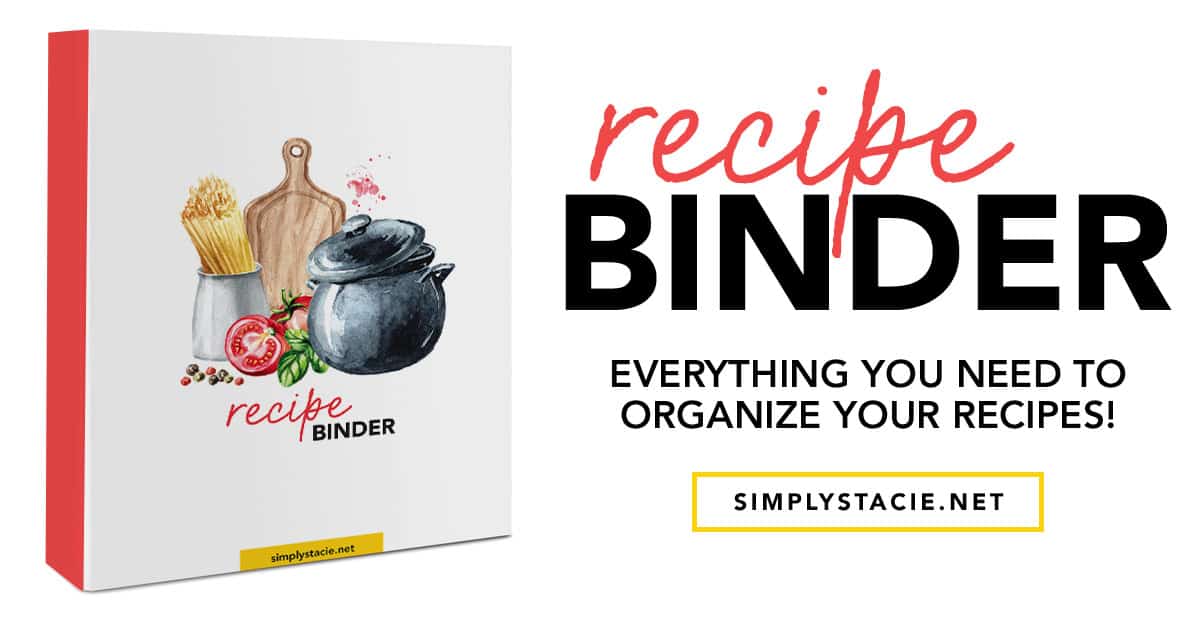 Why You'll Love this Easy Iced Coffee Recipe
Perfect way to use up that pot of leftover coffee from breakfast.
This simple recipe makes THE best iced coffee ever, in my opinion!
A coffee drinker favorite recipe.
No need to use any kind of vanilla syrup or buy any specialty ingredients.
Ready to enjoy in minutes.
Sweet, creamy and cold.
Serve in a mason jar if you want to get fancy, but any kind of glass will work.
No fancy equipment needed. Just a blender!
Ingredients
The full printable recipe card with measurements and instructions is found at the bottom of the post.
Brewed coffee: All you'll need for this is freshly brewed coffee from your pot of coffee. Instant will work as well.
Sweetened condensed milk: This is the secret ingredient that will make your coffee sweet and creamy.
Milk: A little bit of milk ups the creamy factor for the coffee. Use whole milk to make it extra creamy.
Vanilla extract: A hint of vanilla extract is where we get our vanilla flavor from!
Ice cubes: To cool the hot coffee down.
Cinnamon: A dash of cinnamon at the end makes this extra yummy.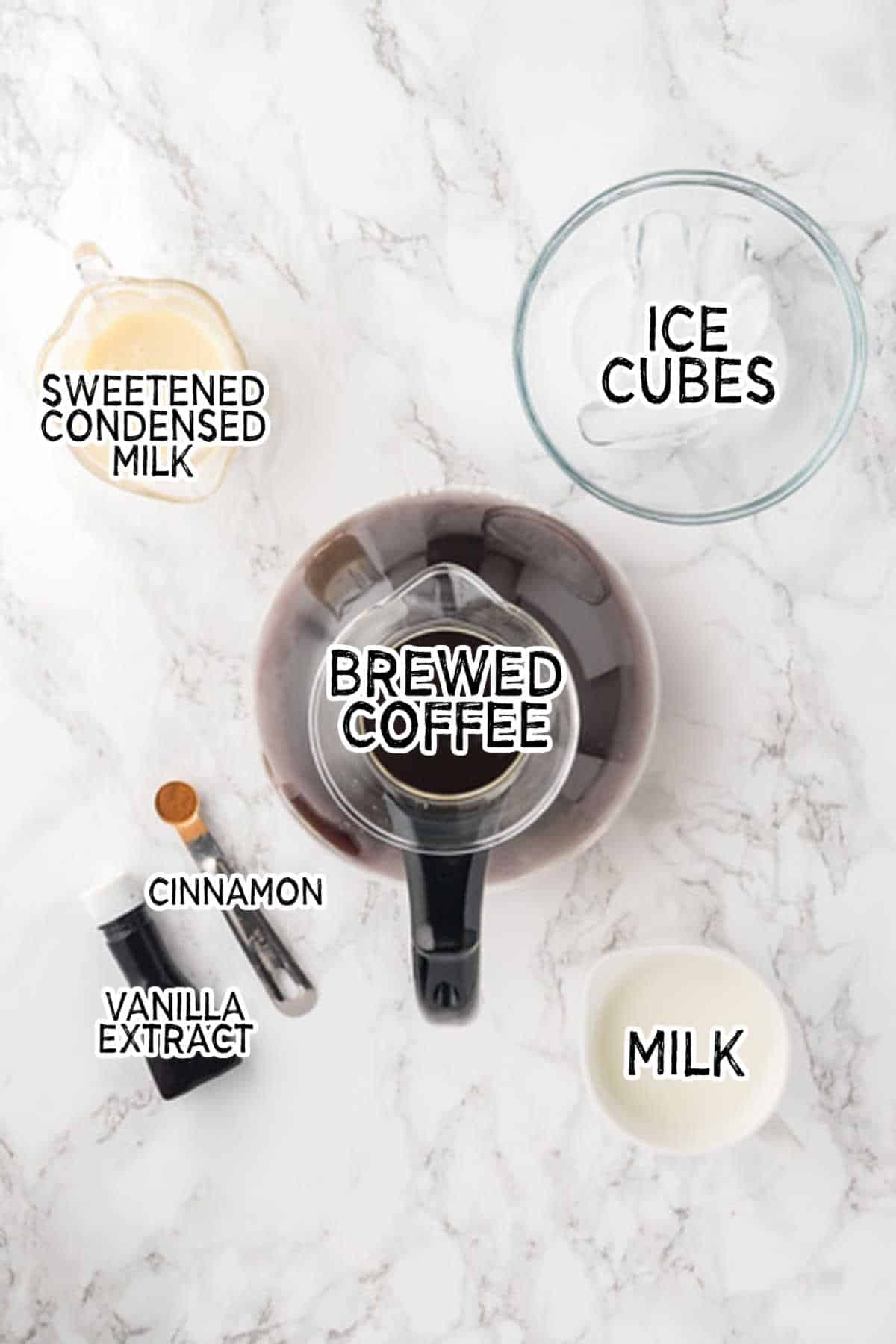 How to Make Iced Coffee
Step One: Combine all the ingredients in a blender.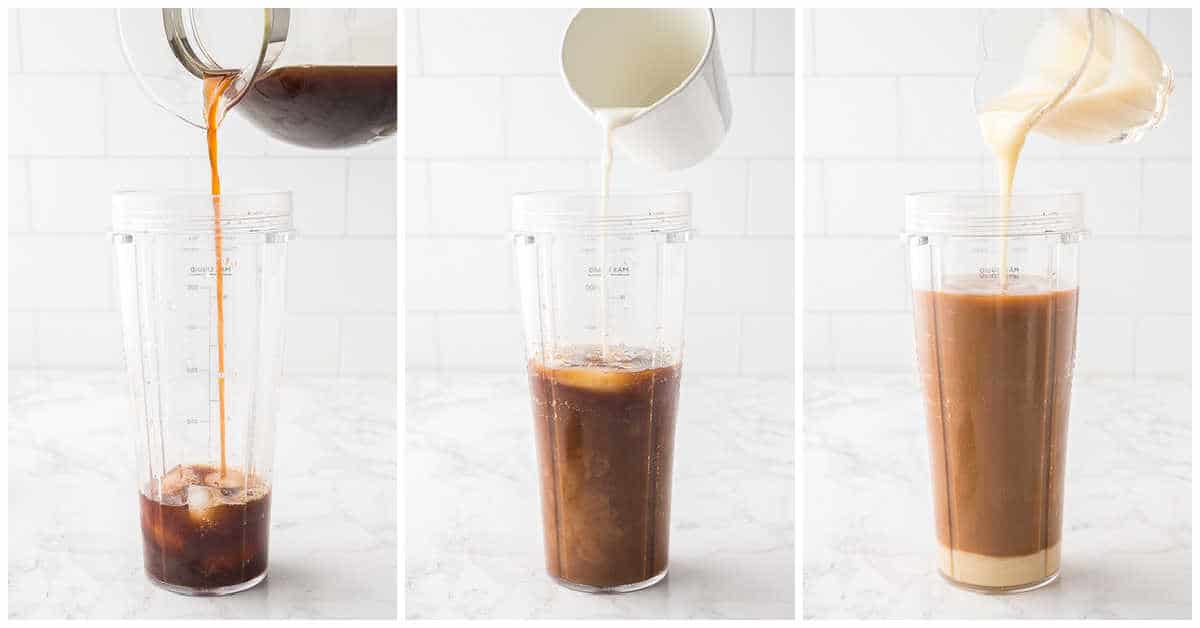 Step Two: Blend until ice is crushed and drink is mixed. Serve immediately.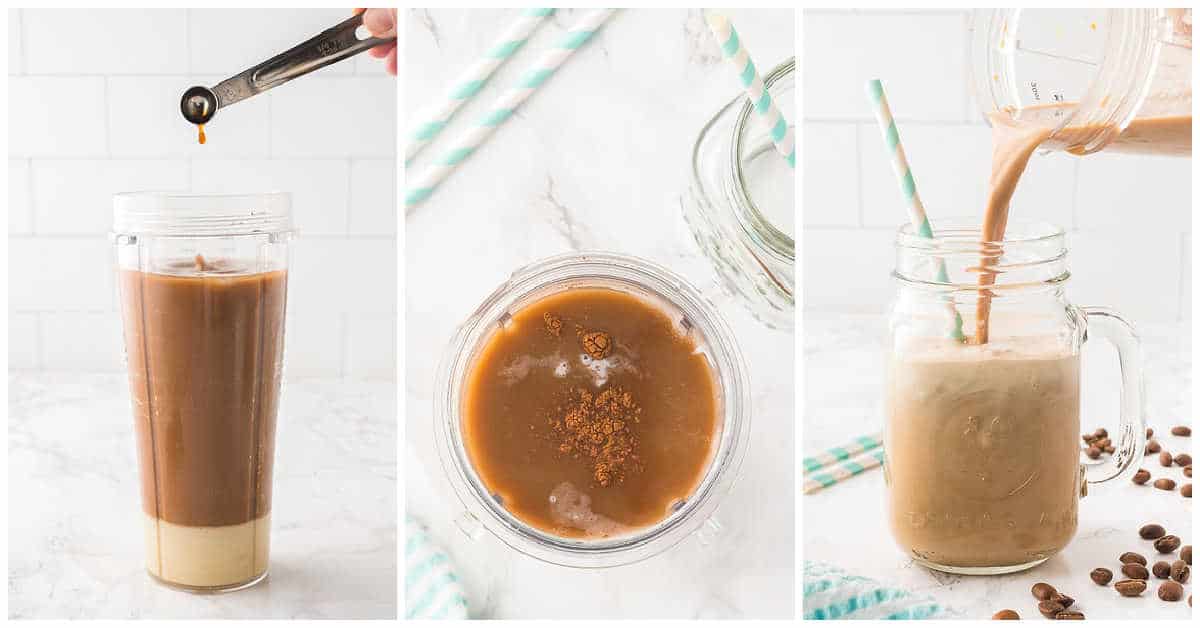 What I Used For This Recipe
This post contains affiliate links.
What to Serve with an Iced Coffee
Variations and Substitutions
Use your favorite coffee. I like strong coffee (love my dark roast coffee), but you can use milder coffee beans to make your coffee.
Pick the milk of your choice. Use coconut milk, almond milk or oat milk instead of cold milk.
For a super creamy version, use heavy cream.
Make coffee ice cubes instead of regular ice cubes by adding coffee to an ice cube tray and freezing.
Make an iced latte instead by using espresso shots instead of regular ground coffee that's been brewed.
Add a pump of chocolate syrup instead of vanilla extra to make a chocolate iced coffee.
Don't blend the ice cubes in the blender with the rest of the ingredients. Add them to a large glass and pour the coffee mixture over top.
Try coconut extract instead of vanilla extract.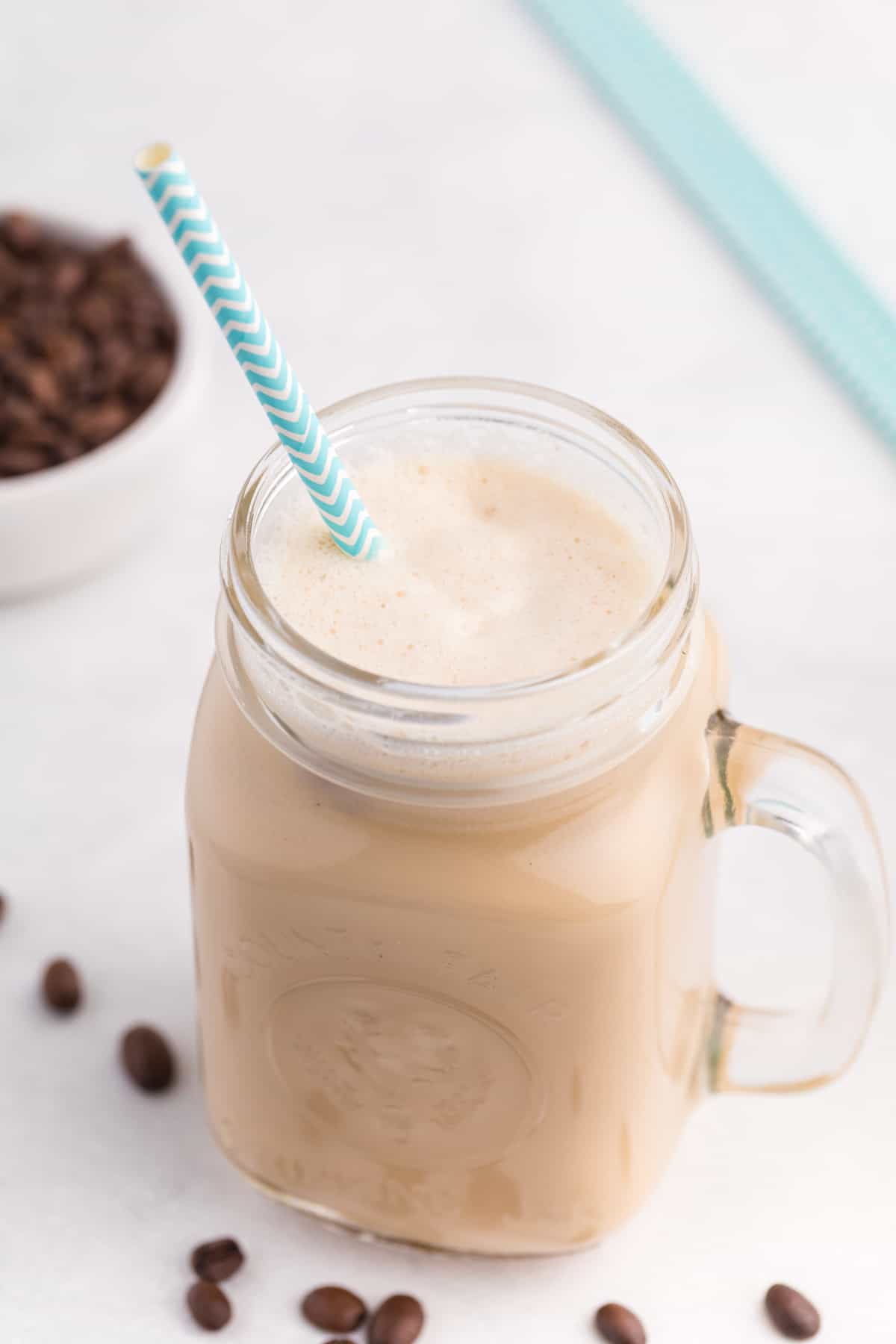 ​Storage Instructions
​To make a great iced coffee, fresh is best. I recommend making it when you are ready to drink it. You can store it in the fridge if you need to for a day or so, but make sure it's covered so it doesn't absorb any strange smells from the fridge.
Can I Freeze Iced Coffee?
I don't recommend freezing iced coffee. Make it fresh!
Recipe Tips and Tricks
Use freshly brewed hot coffee for the best taste.
​Use strong coffee since you'll be diluting it quite a bit with ice and other ingredients and you want to still taste the coffee.
Make it when you're ready to drink it for the most optimal experience.
Flavorings and Syrups to Try
Can You Make Iced Coffee with Hot Coffee?
Absolutely! While you can cool coffee overnight or use cold brew if you prefer, hot coffee works just fine here. The ice cubes included in this recipe will cool it down.
Can I Make This Iced Coffee with Different Flavors?
Yes! For even more vanilla flavor, you could scrape the insides of a vanilla bean and add it. For a mocha version, try a teaspoon or two of cocoa powder! Add some coffee syrups in place of the vanilla extract. Hazelnut syrup is yummy.
Is Iced Coffee Just Cold Coffee?
Not really, no. It's typically made by brewing hot coffee by whatever method you choose, and then cooling the coffee down with ice cubes. Adding the extra ingredients like milk and sweetened condensed milk tones down the bitterness and strength of the coffee making it more yummy to drink.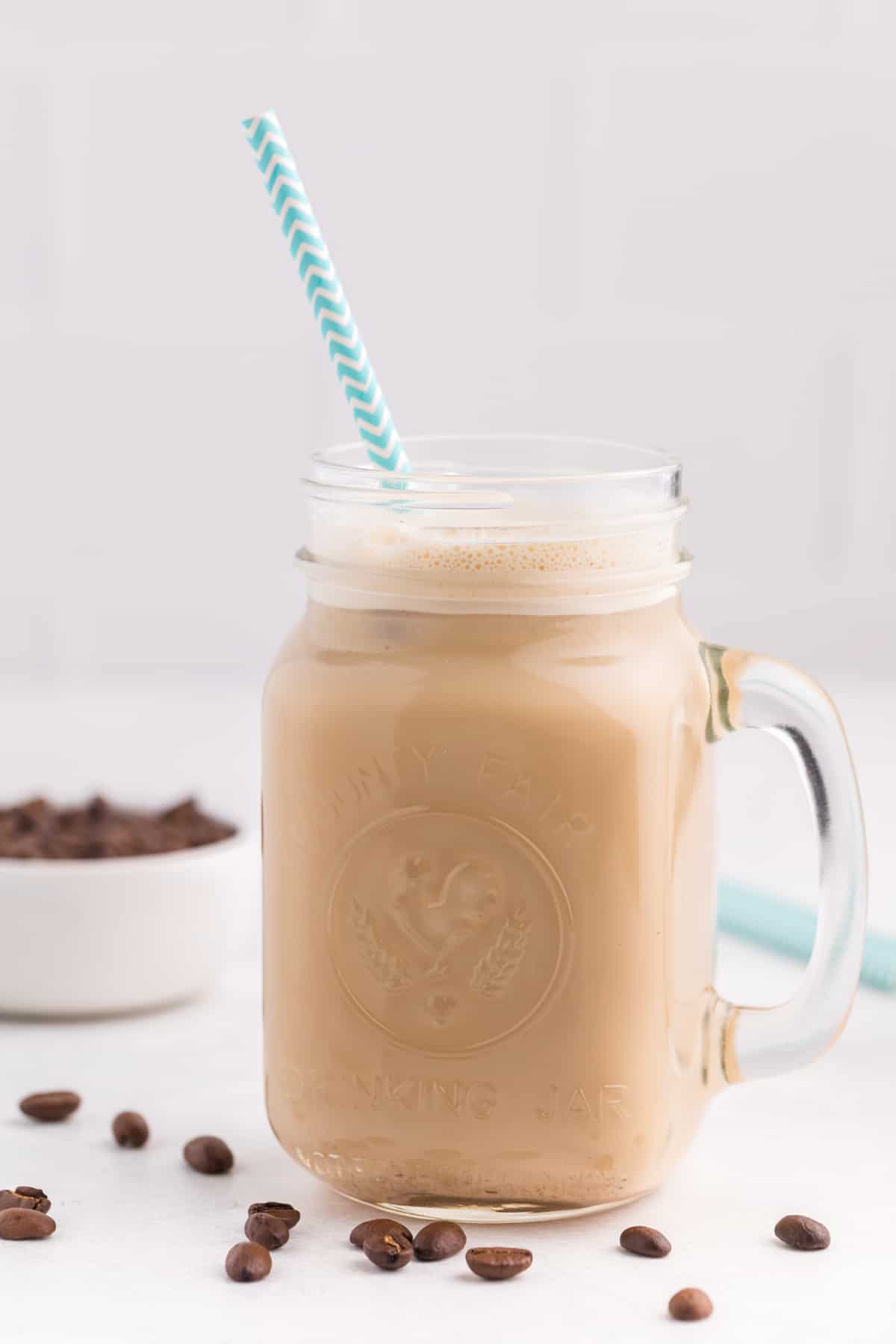 FAQ
What is the difference between and iced coffee and an iced latte?
An iced coffee is made with brewed coffee and milk/sugar while a latte is made with espresso and milk. Iced lattes are typically stronger in taste because of the espresso. They are very similar though.
What is the difference between an iced coffee and a cold brew coffee?
Though iced coffee and cold brew coffee are both cold coffee drinks, they are made differently and have different flavor profiles.

Iced coffee is made by brewing hot coffee using any method, and then cooling it down by pouring it over ice. You can add milk and sugar to dilute its strength and give it more flavor. It's more acidic than cold brew because of the hot water brewing method.

Making cold brew coffee is more complex and takes a lot longer. Coarsely ground coffee beans are steeped in cold water for 12 to 24 hours. This will give you a less acidic coffee concentrate. The coffee concentrate is diluted with water or milk and served over ice.
What type of ice is best to make a good iced coffee?
​Generally, the larger ice cubes are preferred made with a typical ice cube tray found in most homes. In my recipe, it really doesn't matter much since I'm blending the ice cubes in the blender with the coffee. Use whatever ice you have at home.
More Coffee Recipes You'll Love
You'll also like this Shirley Temple drink.
Follow me on Instagram @simplystacieblog, Facebook at Simply Stacie, TikTok @simplystacierecipes or Pinterest at @simplystacie and let me know how you liked this recipe and my other recipes.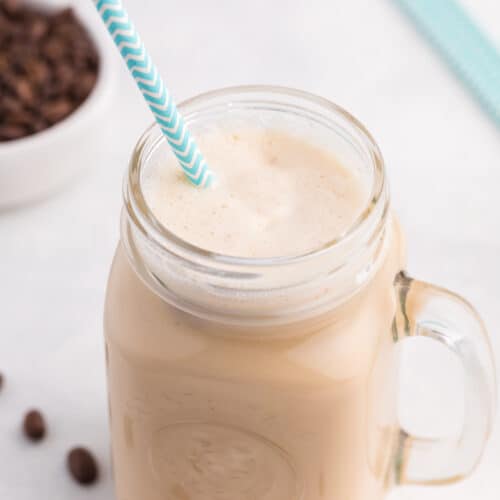 Ingredients
1 ½

cups

brewed coffee

½

cup

sweetened condensed milk

½

cup

milk

¼

tsp

vanilla extract

5

ice cubes

pinch

cinnamon
Instructions
Combine all the ingredients in a blender.

Blend until ice is crushed and drink is mixed. Serve immediately.
Kitchen Tools
Nutrition
Serving:
1
g
|
Calories:
280
kcal
|
Carbohydrates:
45
g
|
Protein:
8
g
|
Fat:
8
g
|
Saturated Fat:
5
g
|
Polyunsaturated Fat:
3
g
|
Cholesterol:
31
mg
|
Sodium:
132
mg
|
Sugar:
42
g
The information shown is an estimate provided by an online nutrition calculator. It should not be considered a substitute for a professional nutritionist's advice.
Love Recipes? Join our Free Facebook Group!
Join Mom's Best Recipes to find more delicious family recipes.
Save
Saved!