I received a product for review. All the opinions on this blog are my own. This post contains affiliate links.
It's been a month since I received my new Saeco Minuto Focus automatic espresso machine and it's been an absolute dream! I've been using it multiple times a day to make coffee. I look forward to waking up in the morning to a fresh, hot cup of coffee. What is unique about the Saeco Minuto Focus is that it's the first fully-automatic, bean-to-cup coffee machine that combines coffee and espresso with just the lift of lever. I can say with certainty that it does make a difference in the taste using freshly ground beans. I love being able to pour myself a perfect Italian coffee every day!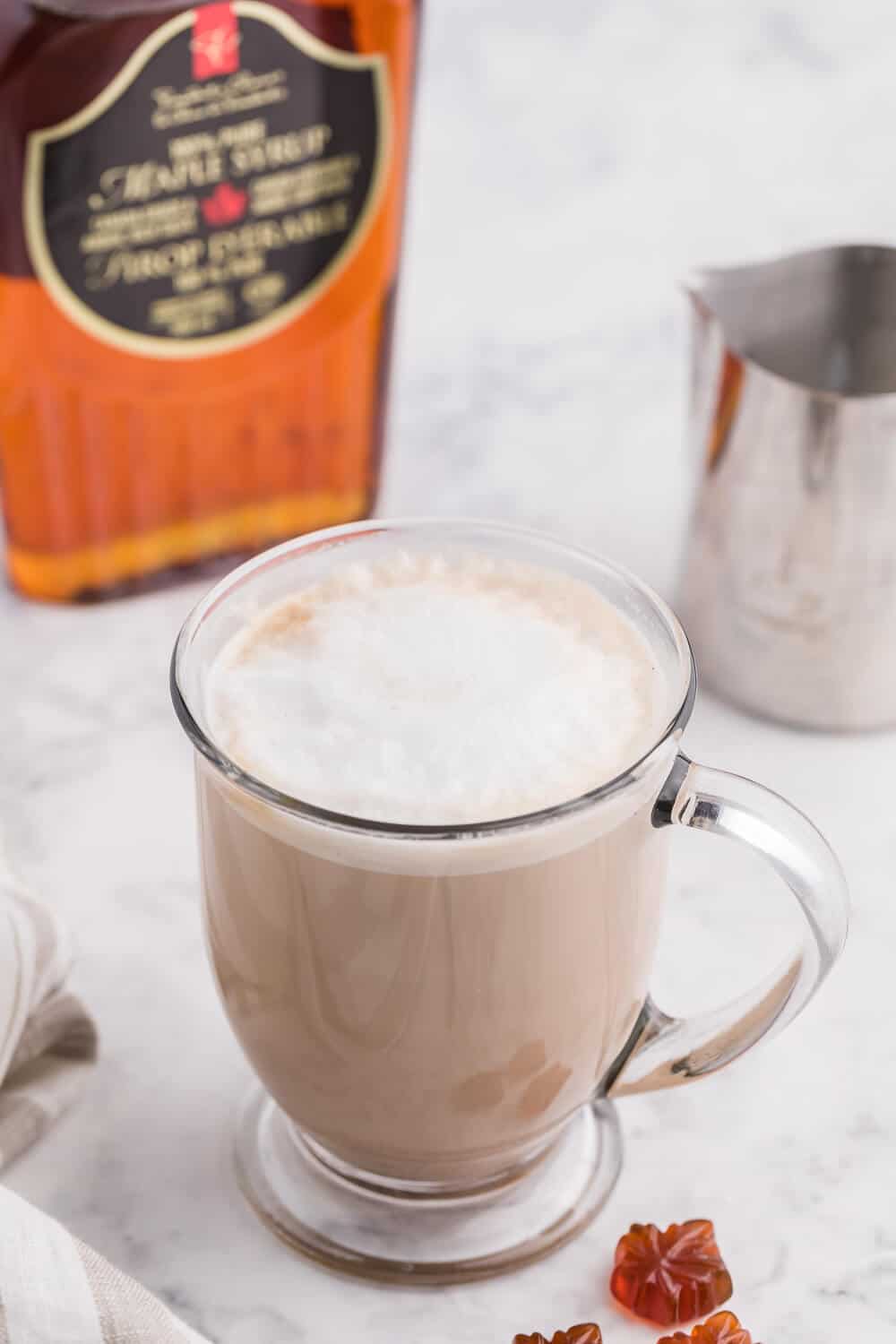 One important feature that I appreciate is the ability to customize beverages to your personal taste. The Memo function allows you to adjust the size, strength and even temperature of your beverage with just a simple push of a button. I can make myself a big cup in the morning and a small cup in the late afternoon. The 100% ceramic grinder lets you also change the coffee richness to make a stronger or weaker cup of coffee.
In my last post, I had only tried coffee, but over the last month, I've unleashed my inner barista and made some fancier drinks. The Saeco Minuto Focus has a milk frother so you can steam and froth your milk just like they do at the coffee shops. It definitely beats heating milk up on the stove!
To use the milk frother, it's just a matter of filling up a cup with milk no more than 1/3 full. Then hold the cup under the milk frother, press a button and go. Move the cup around from side to side and up and down to achieve your preferred level of frothing. I like mine really frothy and foamy so that its as light as a whipped cream topping. It tastes amazing!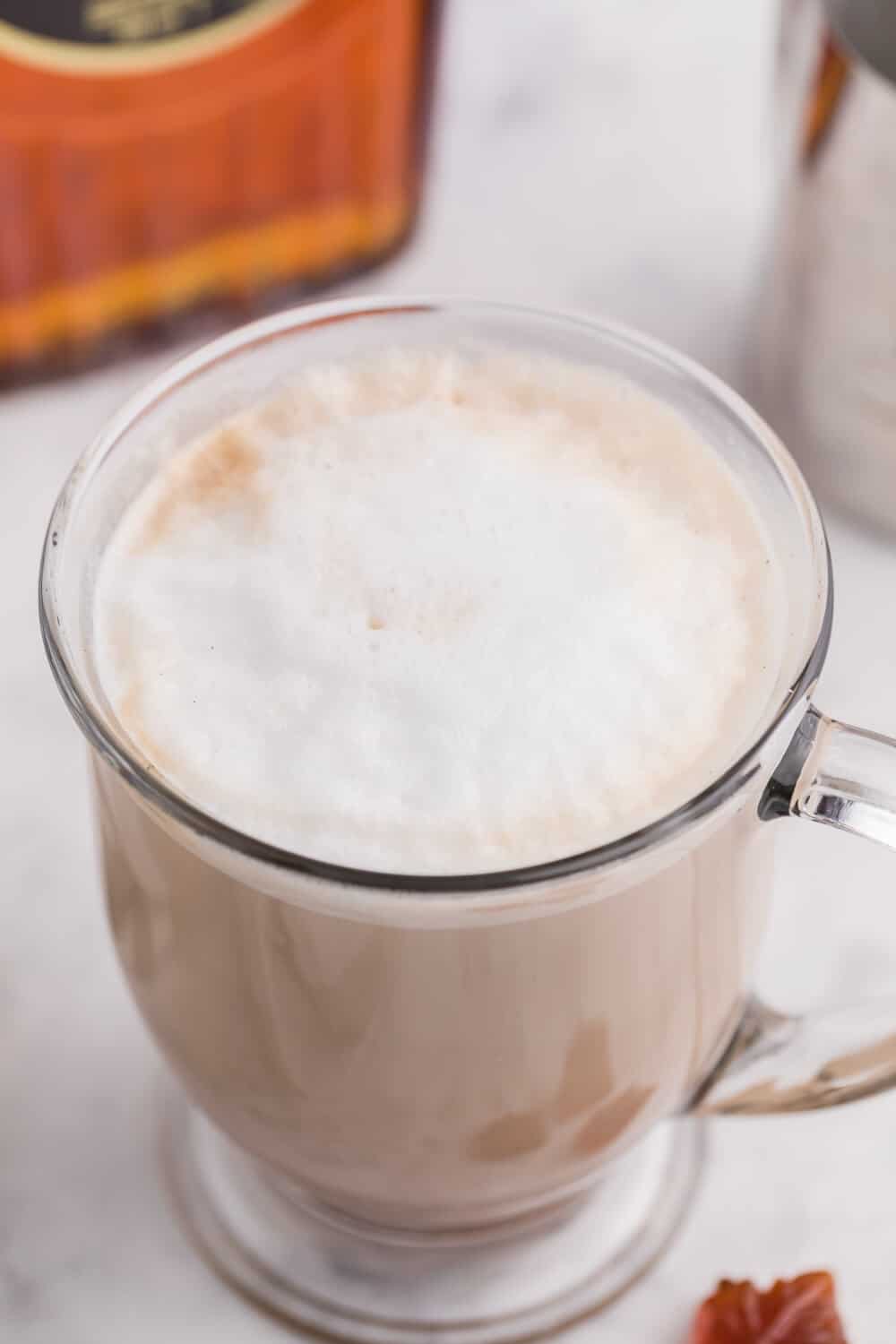 One fall beverage I've been enjoying recently is a Maple Latte. It's a very simple recipe thanks to my Saeco Minuto Focus with only three ingredients!
For a good quality maple syrup, try Maple Lifestyle.
Another recipe I'm looking forward to trying soon with the holidays around the corner is an Eggnog Latte and Gingerbread Latte. Why go out for coffee when I can make gourmet coffee and beverages at home?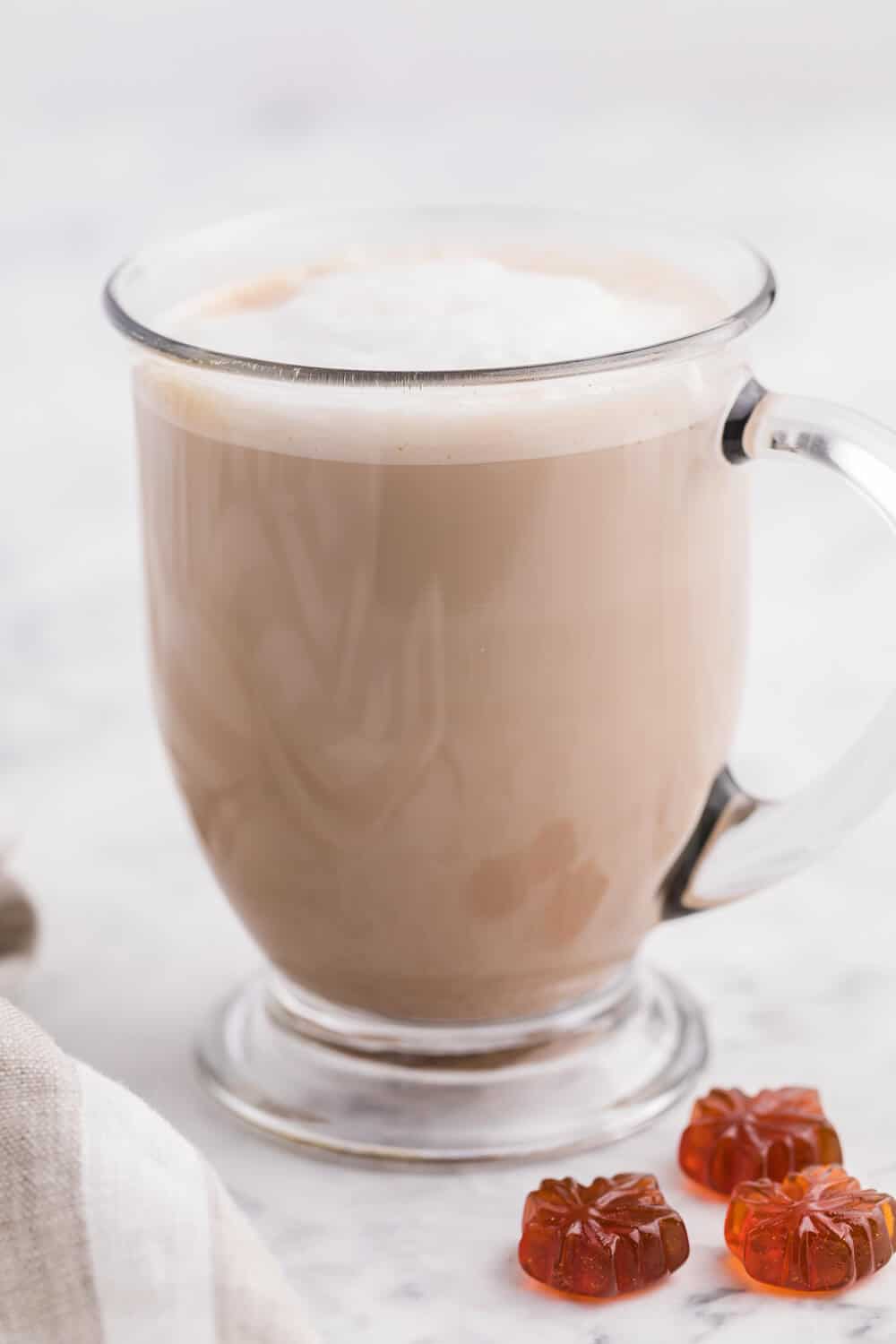 I've been showing everyone who comes over to my house what the Saeco Minuto Focus can do. My brother-in-law is in love with it and wants one of his own. I told my sister it would make a nice Christmas gift for him!
The Saeco Minuto Focus has a SRP of $899 and it's worth every single penny!
In my next post, I will share with you my favourite features of the Saeco Minuto Focus and also share some interesting statistics about Canadians and their coffee drinking behaviours!
You might also like this Slow Cooker Chai Latte.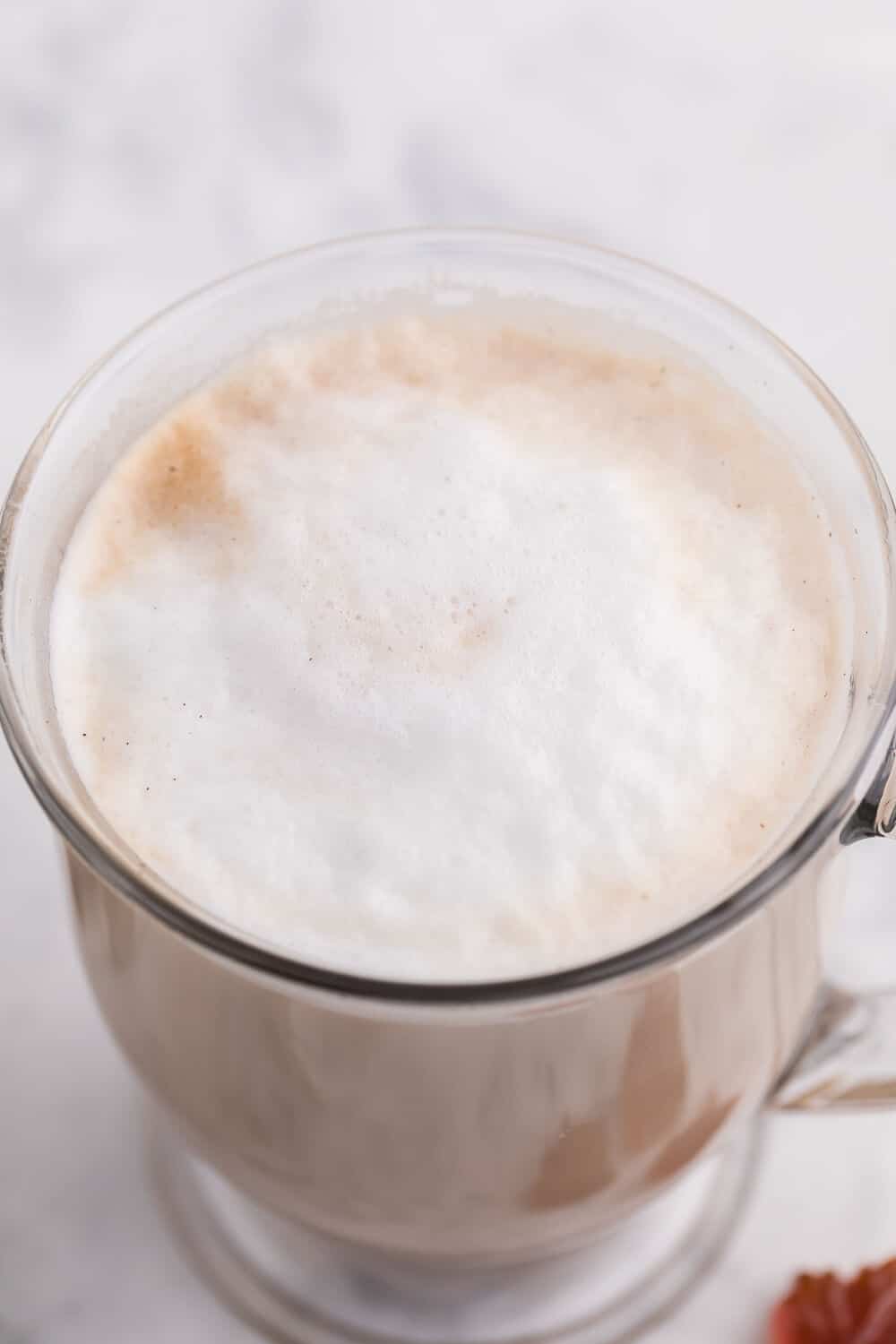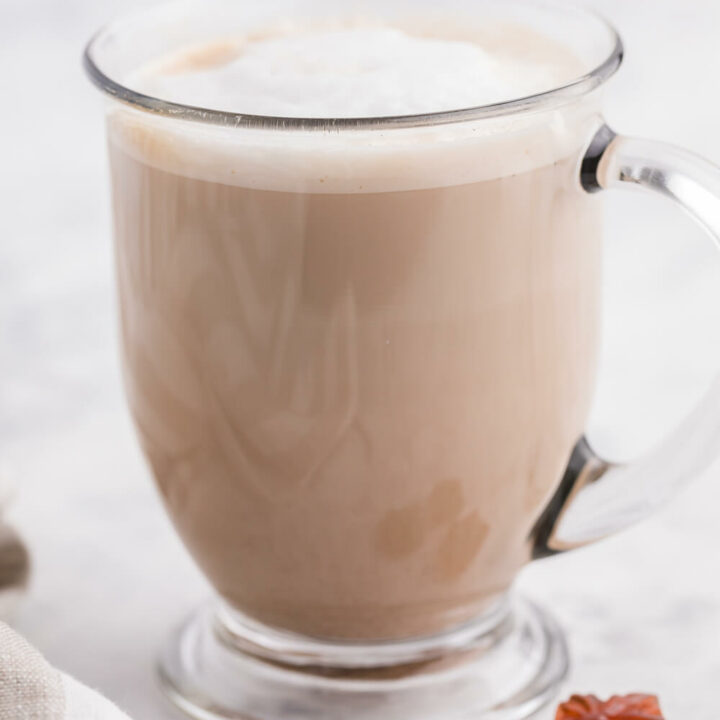 Maple Latte
What could be more Canadian than a sweet maple flavoured latte? This is the perfect afternoon treat when you are craving a warm sweet drink!
Ingredients
2 tablespoons maple syrup
1/4 cup espresso
1 cup hot milk, frothed
Instructions
Pour maple syrup on the bottom of a mug or cup.
Pour espresso on top and then pour the heated frothed milk on top. Serve hot.
Recommended Products
As an Amazon Associate and member of other affiliate programs, I earn from qualifying purchases.
Nutrition Information:
Yield:

1
Serving Size:

1
Amount Per Serving:
Calories:

234
Total Fat:

5g
Saturated Fat:

3g
Trans Fat:

0g
Unsaturated Fat:

2g
Cholesterol:

20mg
Sodium:

140mg
Carbohydrates:

40g
Fiber:

0g
Sugar:

24g
Protein:

9g