I loathe cleaning the microwave. It's a necessary evil because I can't stand to see stuck on food in there. John likes to cook his eggs in the microwave when he is making egg sandwiches. It leaves such a mess! Today, I want to share a simple cleaning hack to get your microwave clean and fresh. The best part is that there is NO scrubbing or harsh chemicals required!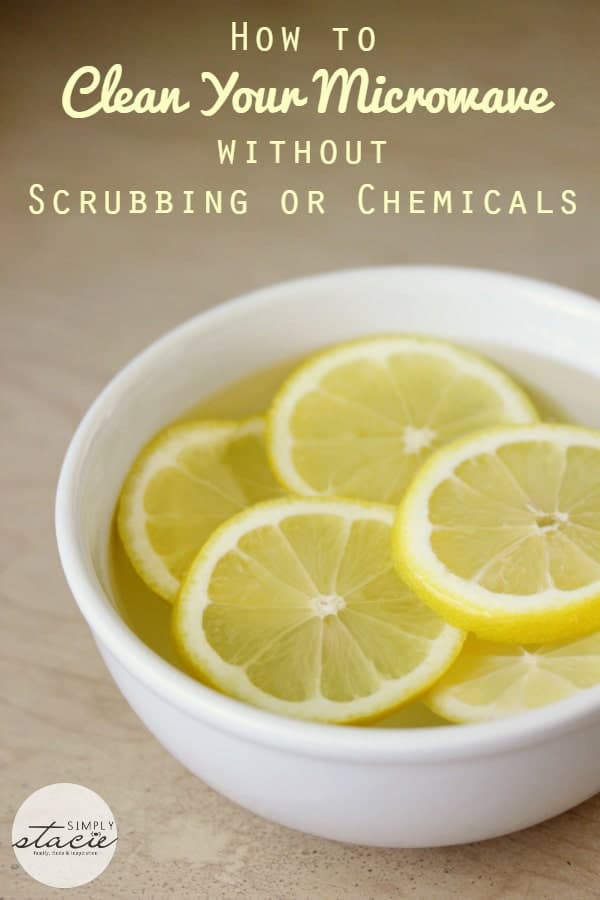 All you need to get rid of all that caked on food from the interior of your microwave is some lemon slices, a splash of vinegar and some water.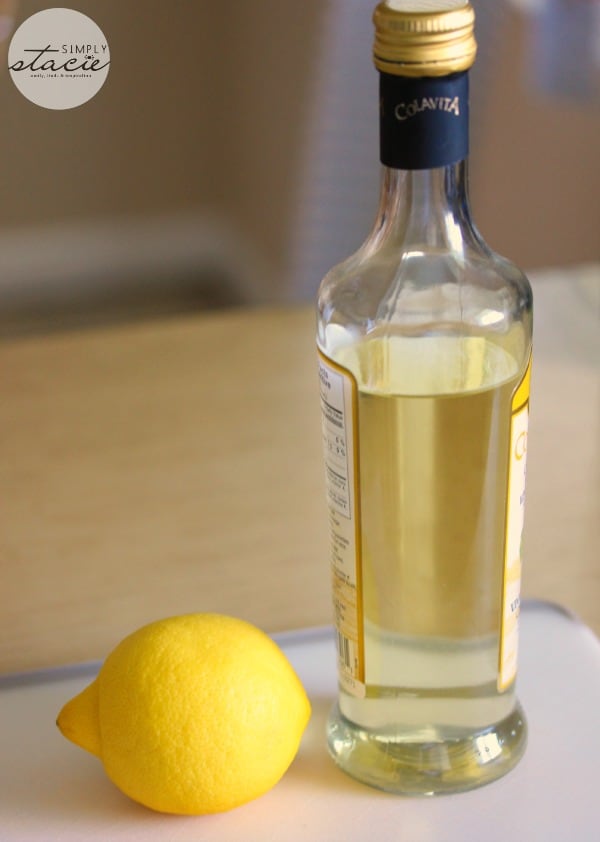 I normally use regular white vinegar, but ran out so I improvised with white wine vinegar. It worked fine.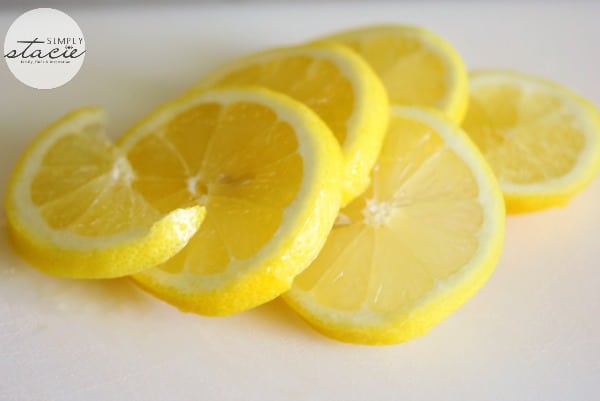 Take your lemon slices and put them in a microwave safe bowl filled with water. Add a splash of vinegar.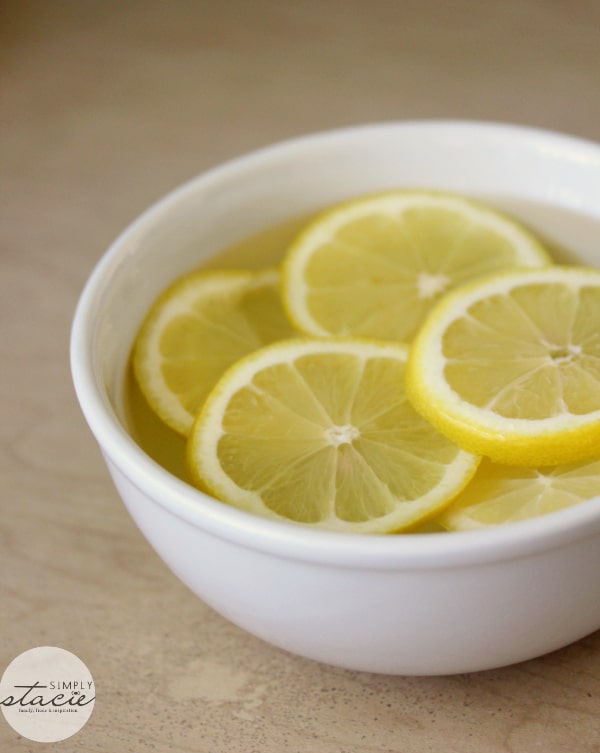 Place the bowl in the microwave and cook on high for five minutes. I hate this picture below, but wanted to give you a before and after look.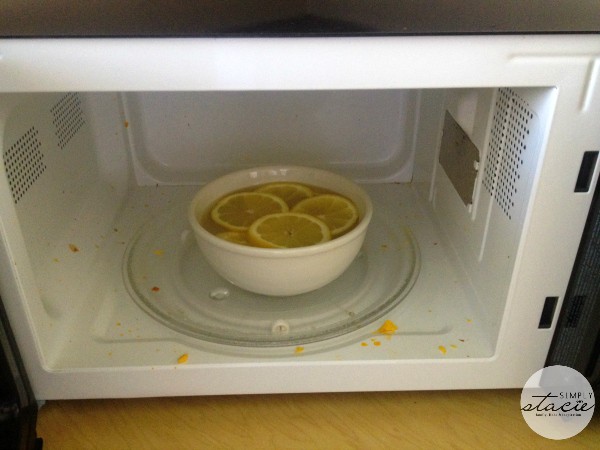 Leave the bowl sit in the microwave for a few minutes after the five minutes are up. Then carefully remove the bowl and using a damp cloth, wipe the inside of the microwave. The previously stuck-on food should just slough off with little effort.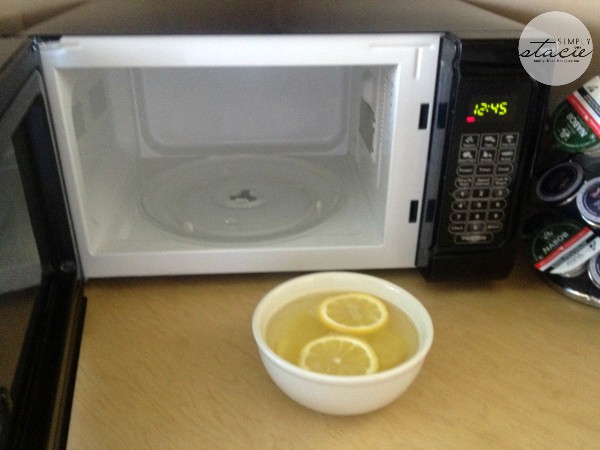 It's now clean and fresh-smelling and done in under 10 minutes with very little effort on my part.
How do you clean your microwave?
You Will Also Love
If you liked this post, you will also love these ones!