Making your own lip balm is easy and fun! If you are looking for something to do on girl's night in, this is the perfect activity. Everyone can take home their own lip balm. This recipe makes 13 lip balms so more than likely, your friends can take home more than one. Unless, of course, you invite over 13 people!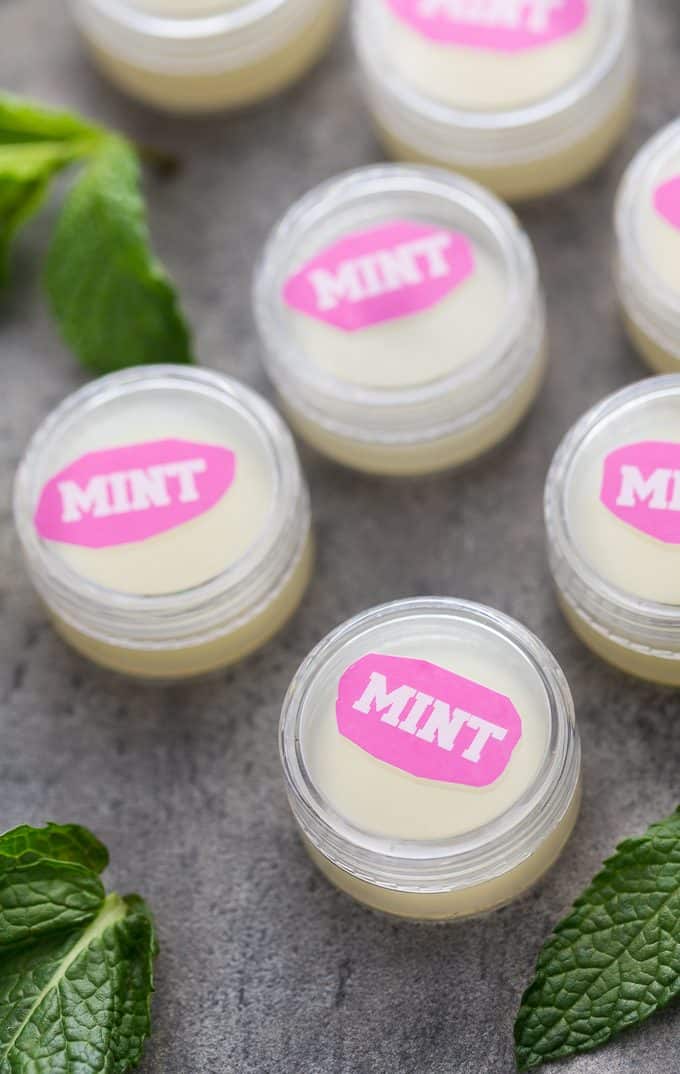 Mint Lip Balm
This post contains affiliate links.
You'll need coconut oil, beeswax, cocoa butter, almond oil and peppermint essential oil. I also purchased tiny lip balm containers that I labelled with my Brother P Touch label maker.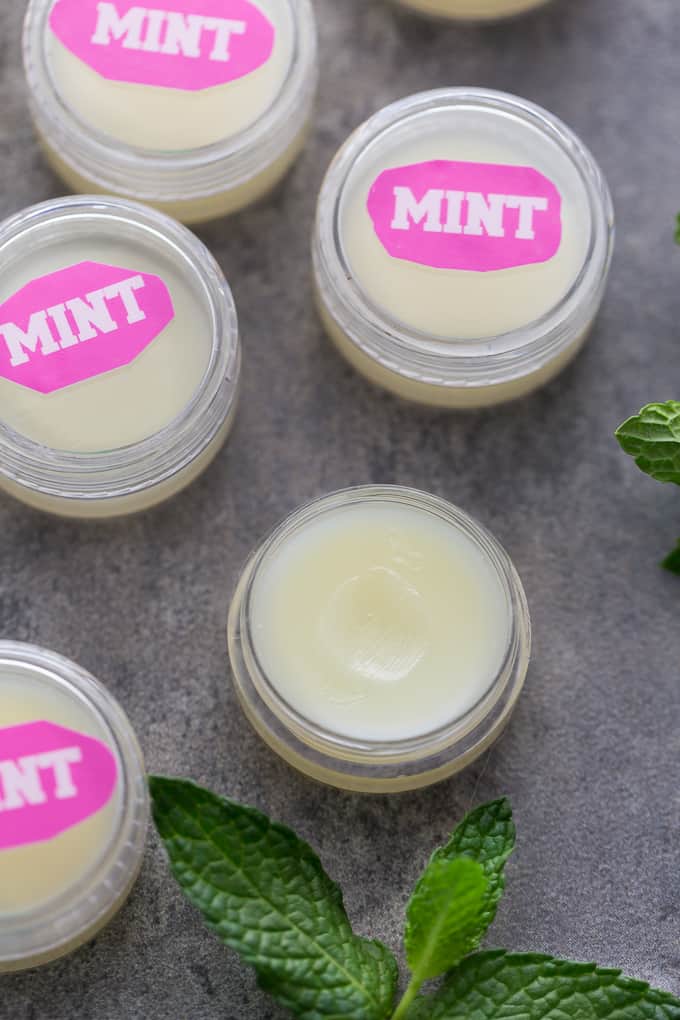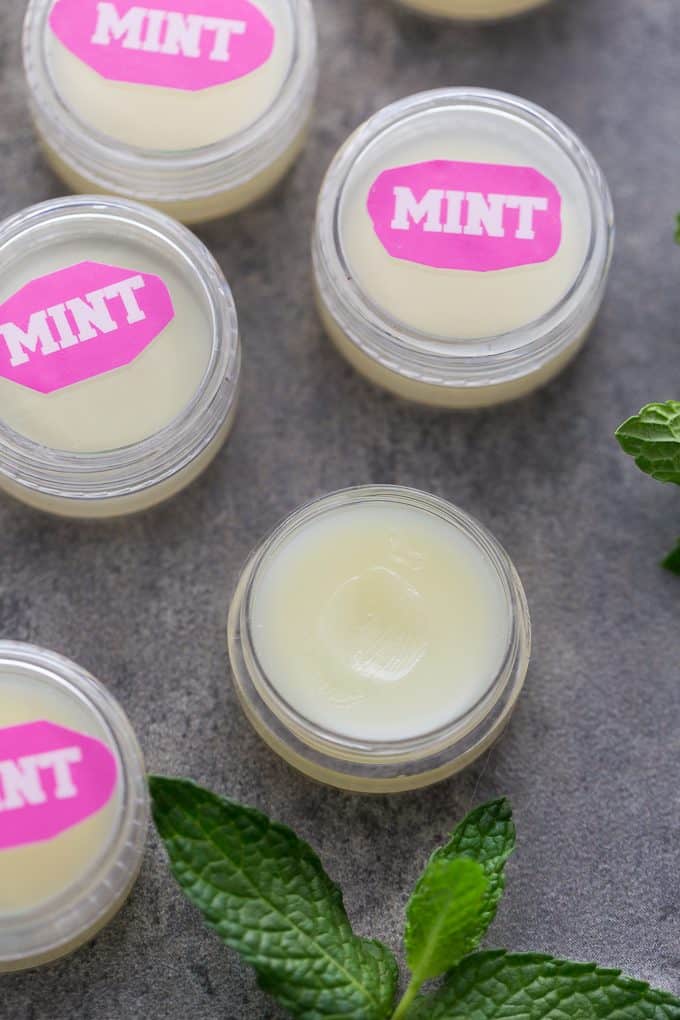 Use a double boiler on your stove so you don't burn the ingredients. Just add some water to saucepan and then place a heat proof bowl to sit inside. Your ingredients will melt in the bowl and will be a safe distance away from the direct heat. I use a glass Pyrex bowl for mine.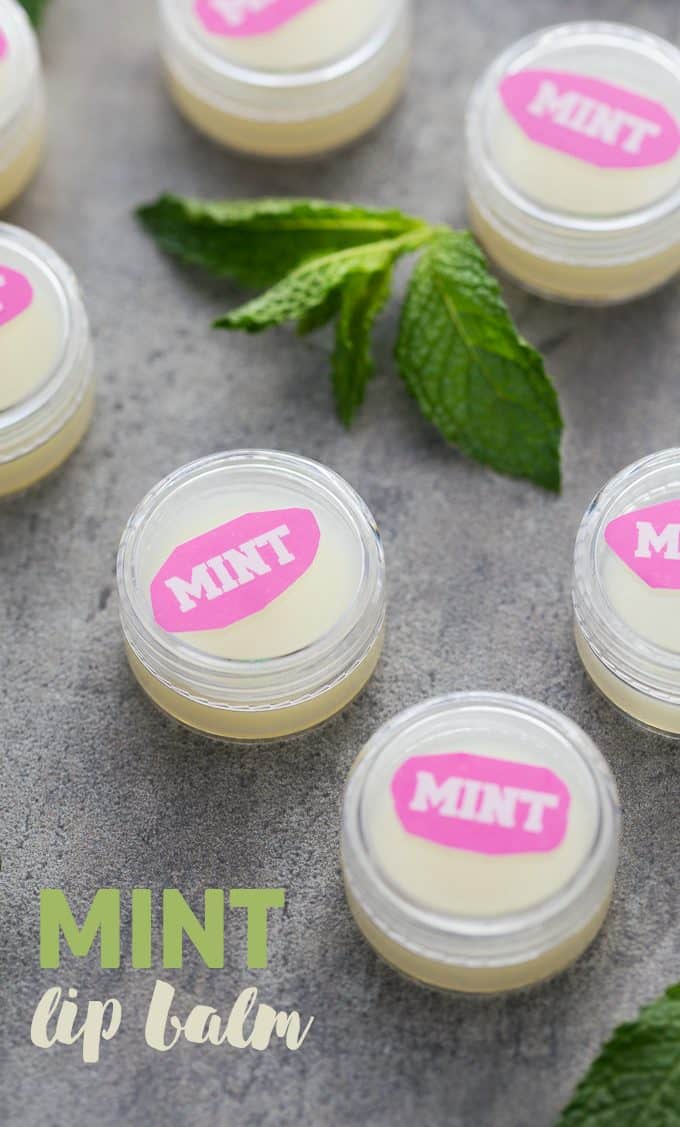 Ingredients

The result is a minty fresh lip balm that goes on smoothly. Your lips will feel nice and soft.
They also make a wonderful gift! Add a few to a mesh gift bag with a little card. I'm going to be making more for Christmas stocking stuffers for my daughters.
Check out my other DIY beauty recipes. I've already posted quite a few and have several still to come!
Do you think you'd enjoy making your own lip balm?
Mint Lip Balm
Total Time:
1 hour
15 minutes
Your lips will feel soft and minty fresh with this easy DIY beauty recipe!
Materials
2 tbsp coconut oil
2 tsp cocoa butter
2 tsp beeswax
2 tsp almond oil
10 to 15 drops of peppermint essential oil
Instructions
Add coconut oil, cocoa butter, beeswax and almond oil to a double boiler over medium heat. Stir frequently until melted. Remove from heat.
Add peppermint essential oil and stir. Pour into jars and let cool for one hour before putting on the lid. Use within 3 months.
Recommended Products
As an Amazon Associate and member of other affiliate programs, I earn from qualifying purchases.