I wanted to create a soothing soap to soften and brighten skin. I immediately thought of including two breakfast staples: honey and oatmeal. Together with a goat's milk melt and pour soap base, they create a beautiful soap that does both.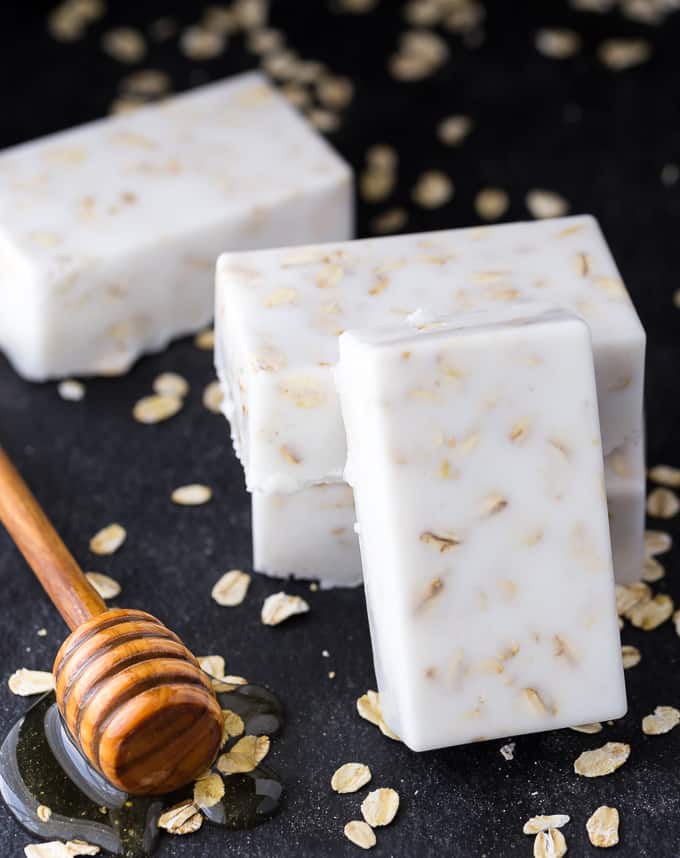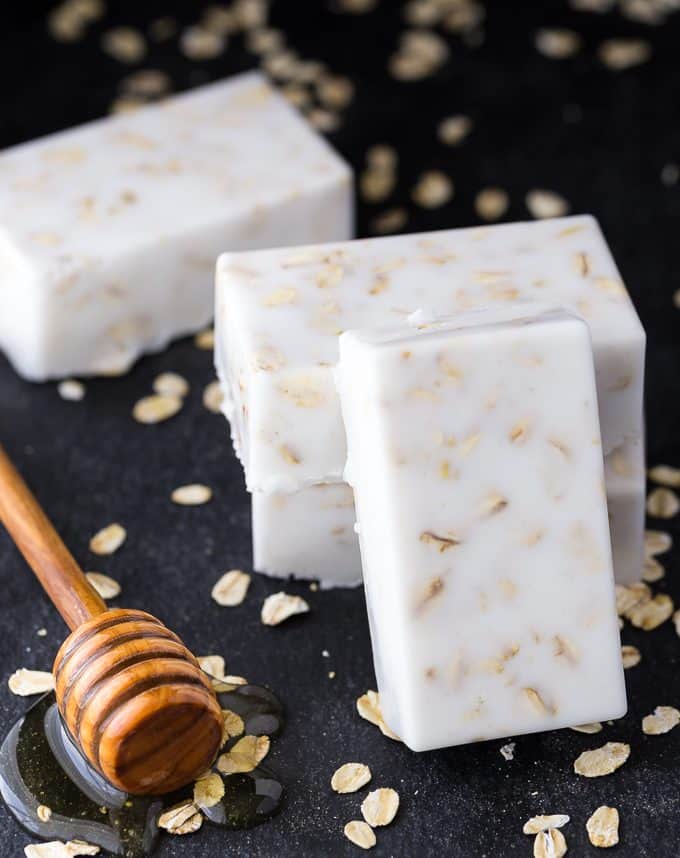 Honey Oatmeal Goat's Milk Soap
Honey is moisturizing and makes skin "glow". It's been used in many skin care recipes because of the multitude of benefits it offers. I liked that it was already in my pantry and I didn't have to hunt it down online like I do with some ingredients. My daughter eats honey on her toast for breakfast so it's something we always have on hand.
Oatmeal is great for sensitive skin and has anti-inflammatory properties. I remember my sister suffering from eczema and my mom giving her an oatmeal bath.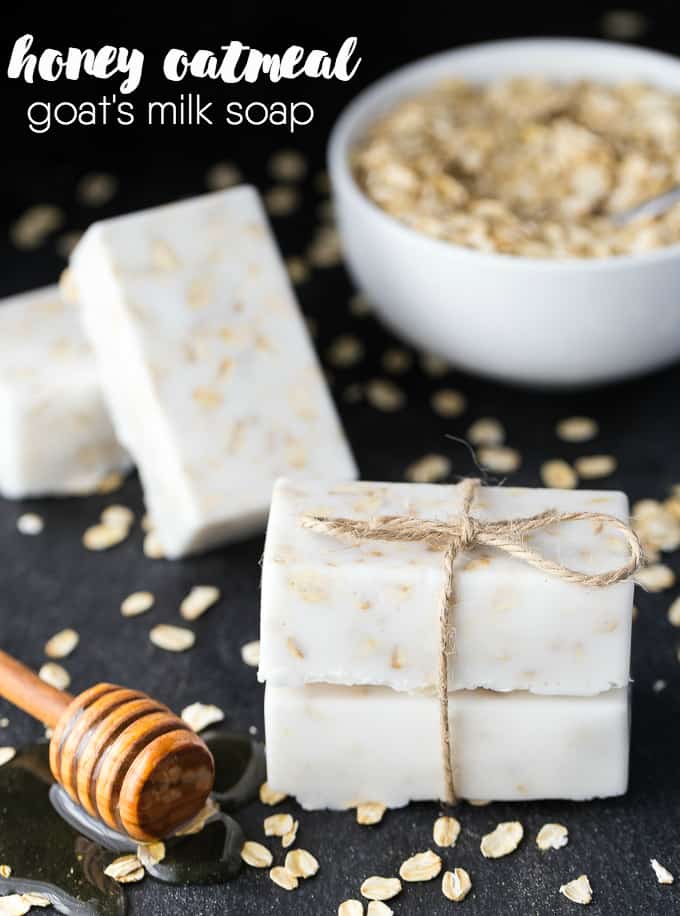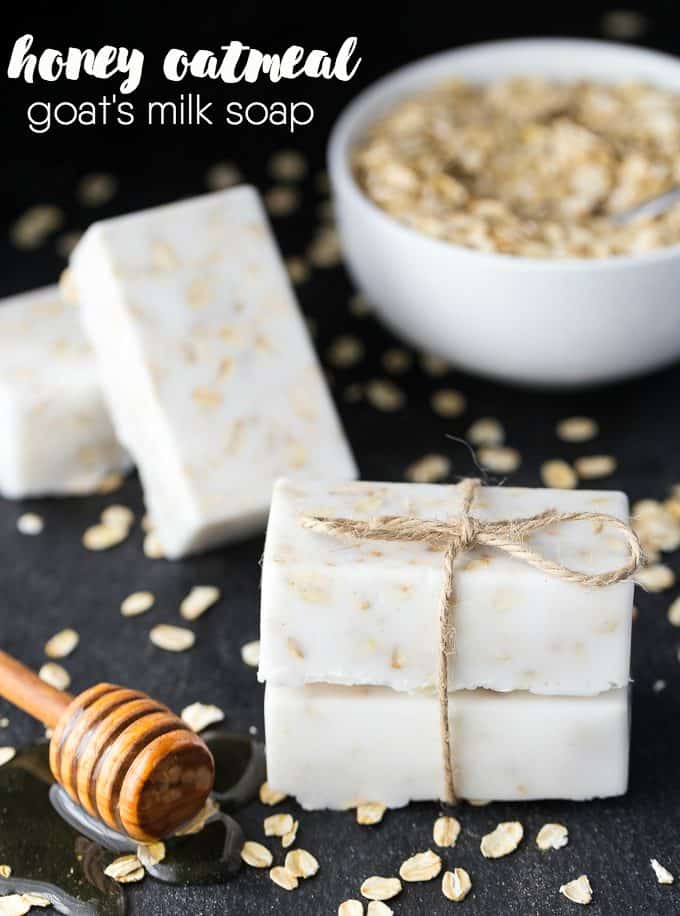 Ingredients
This post contains affiliate links.


You'll love how easy my soap recipes are to make. I adore using the melt and pour soap bases. They are relatively inexpensive and so simple to prepare. It's fun to be creative with soap making. You should give it a try! I know you can do it too.
My beauty section has a bunch more DIY beauty recipes including scrubs ands soaps. And yes, I'll be doing more so keep on eye on the blog for the next recipe.
Do you like the honey/oats combination?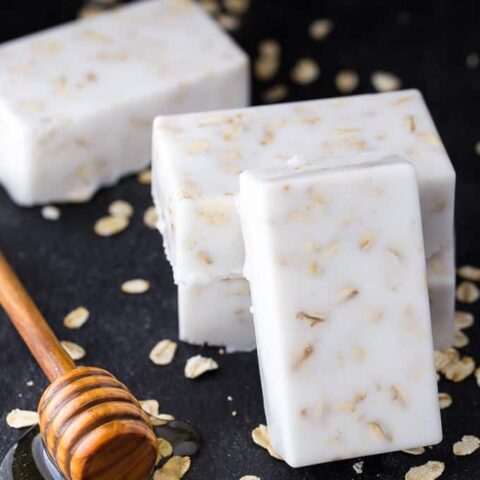 Honey Oatmeal Goat's Milk Soap
Your skin will feel amazing after washing with this simple DIY soap. Honey and oats are the perfect combination to combat dry, sensitive skin.
Materials
1 lb Goat's Milk Melt and Pour Soap Base
2 tbsp honey
3/4 cup oats
Tools
Silicone soap mold
Bowl
Spoon
Instructions
Cut melt and pour soap base into cubes and add to a microwaveable bowl. Microwave on high for 30 seconds. Then microwave at 10 second increments, stirring in between, until melted.
Mix in oats. Pour into a silicone soap mold.
Drizzle honey into each soap mold and swirl it around with the end of a spoon. Let sit for 40 minutes to an hour.
Remove from soap mold by turning the mold upside down and gently pushing on the back of each soap.
Recommended Products
As an Amazon Associate and member of other affiliate programs, I earn from qualifying purchases.