If you are a busy mom you know how hard it can be to make sure that breakfast is prepared for your family. Don't be satisfied with just giving them cereals and milk for breakfast, as they can be loaded with sugar.
With just a few tricks and tips, you can prepare some easy breakfast recipes for everyone to enjoy. Even with a busy morning, you can still enjoy a great breakfast.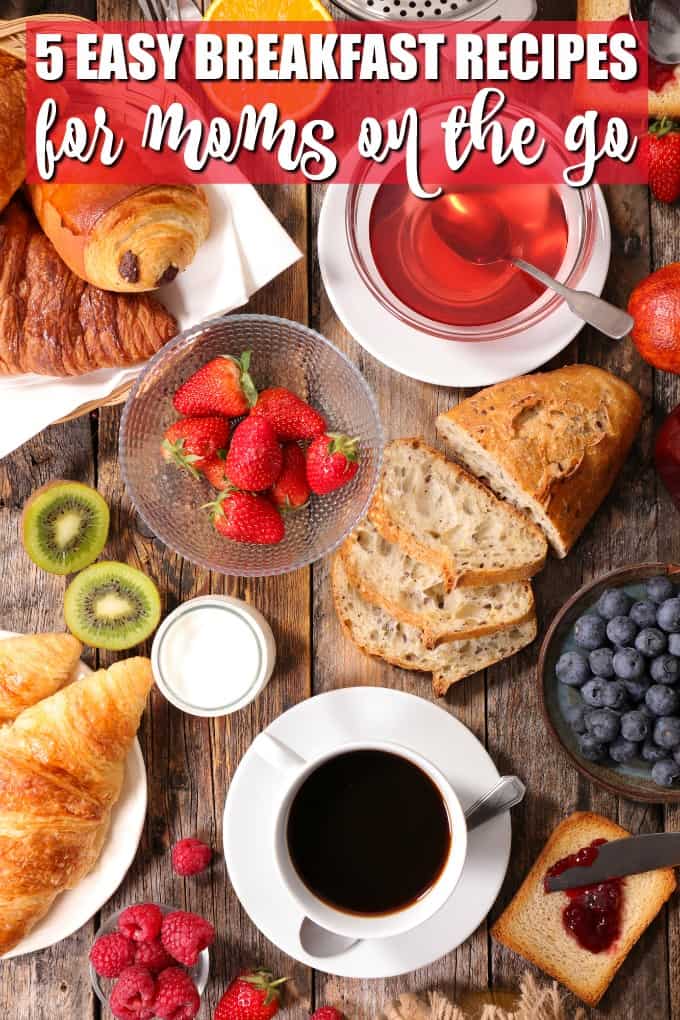 Breakfast Tips for Busy Moms
Stock your pantry with breakfast essentials
It can be easy to prepare meals for yourself and your family if you have the ingredients. With a few pantry essentials, you'll be able to whip up something quick and easy. Now, we're not talking about just cereals and milk, but other ingredients that can when combined can make a great meal.
Two things you should always have in your kitchen would have to be bread and eggs. These two alone will already make a great breakfast. Just toast the sliced bread and scramble your eggs, and you will have a filling breakfast that will only take minutes out of your morning preparation time.
Plan your meals
It can be very hard to think of what to cook in the morning. To make it easier, write down your menu for the week. Take a look at your pantry and see what dishes you can come up with based on the ingredients.
Go over the meal in your head the night before so that once you wake up in the morning, you won't have to take some minutes off your already busy morning to decide what to cook.
Make use of kitchen tools to make some meals ahead of time
If you have some extra time during the weekend, why not create some recipes ahead of time? Don't be afraid to use kitchen tools like your slow cooker or oven. Make some breakfast and even chocolate banana bread for everyone to enjoy.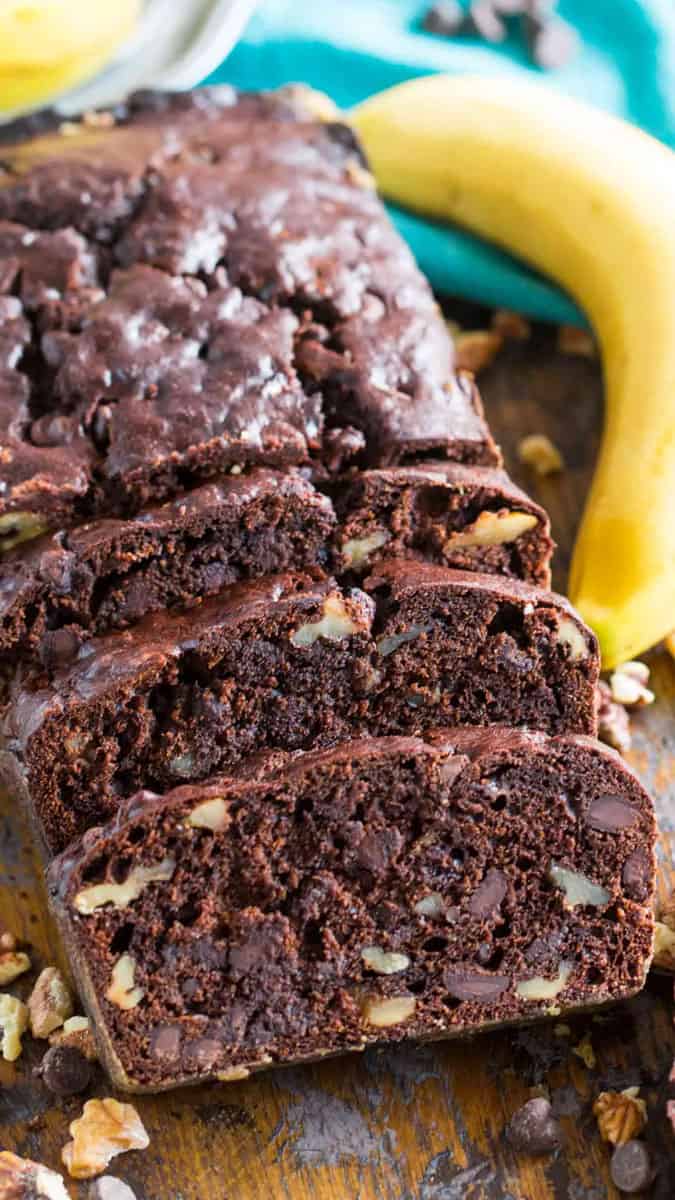 These are foods that can be frozen and you just need to pop them in the microwave oven when you want to consume them.
Prep your ingredients ahead of time
If you're finding it hard to juggle your time in the morning, the best thing to do would be to prepare your ingredients beforehand. Even if you only had 10 minutes in the morning, you can easily make a vegetable omelet if you already had the vegetables sliced and diced the night before.
5 Easy Breakfast Recipes
Breakfast Smoothie
Want something healthy and easy to make for your breakfast? A breakfast smoothie is a perfect choice. You can even just pour it onto a go-to cup if you are pressed for time.
You can combine any ingredients you want. You can have greens and fruits for a healthy meal, or add some chocolate for a little indulgence. Put all your ingredients in one resealable bag, freeze them and just dump them into the blender the next morning.
Baked French Toast
Here's a classic breakfast dish with a twist. Baked French Toast is perfect for Saturday mornings when you have a little more time on your hand. But even if you don't, you can actually make them ahead of time and just microwave them when you are craving.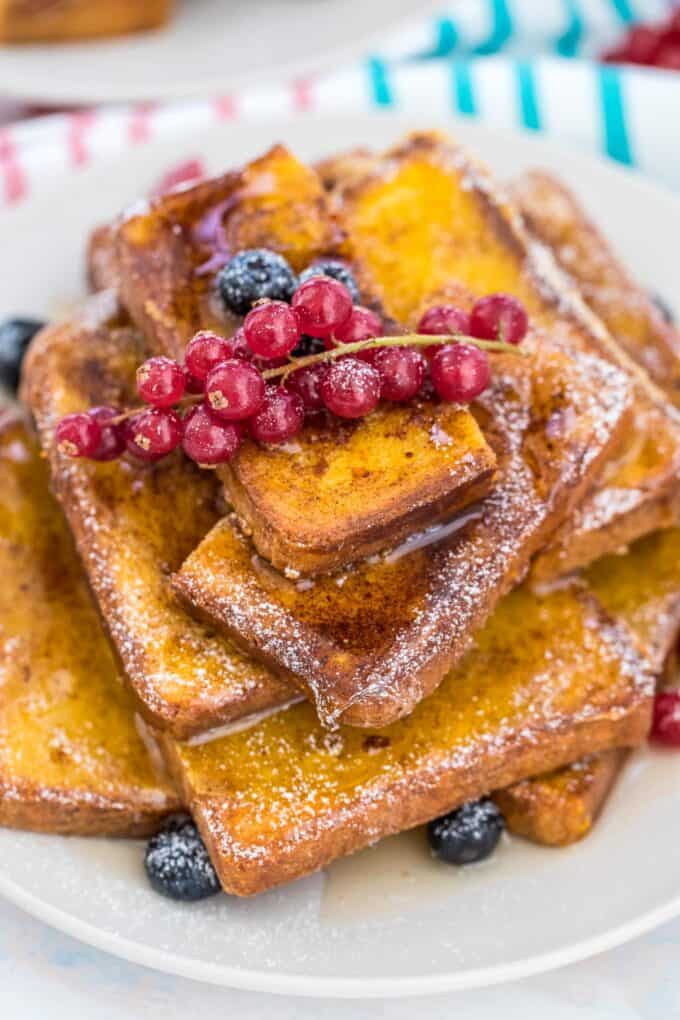 Don't forget to add your favorite toppings for the complete breakfast experience.
Sausage breakfast casserole
While this dish may have a lot of ingredients and take more time than usual, believe us when we say it is definitely worth it. This sausage breakfast casserole is hearty and filling, perfect for a weekend breakfast.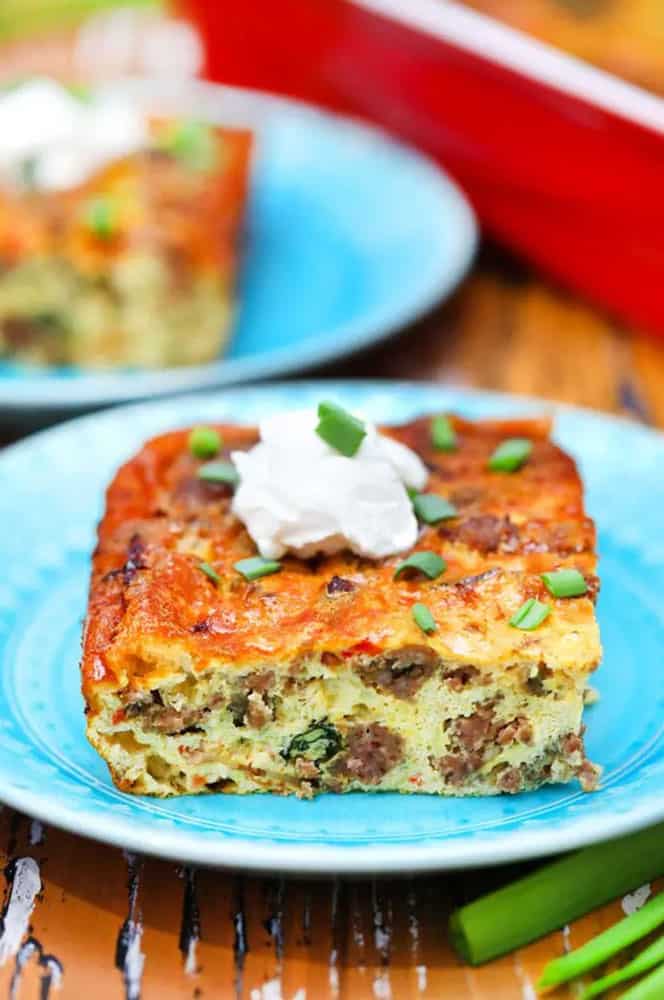 You can also swap some ingredients if some family members prefer other types of meat for the other.
Asparagus frittata
Eggs are one of the most versatile ingredients for breakfast. You can have them boiled, fried, steamed, or in this case, asparagus frittata. It's easy to make if you have the other ingredients sliced the night before. All you need to do is sauté your ingredients in the skillet, add your eggs, and put them in the oven to cook.
If you want another way of cooking eggs, try this recipe for egg foo young. it's perfect for those days when you are craving for something Chinese. It can make a very filling breakfast.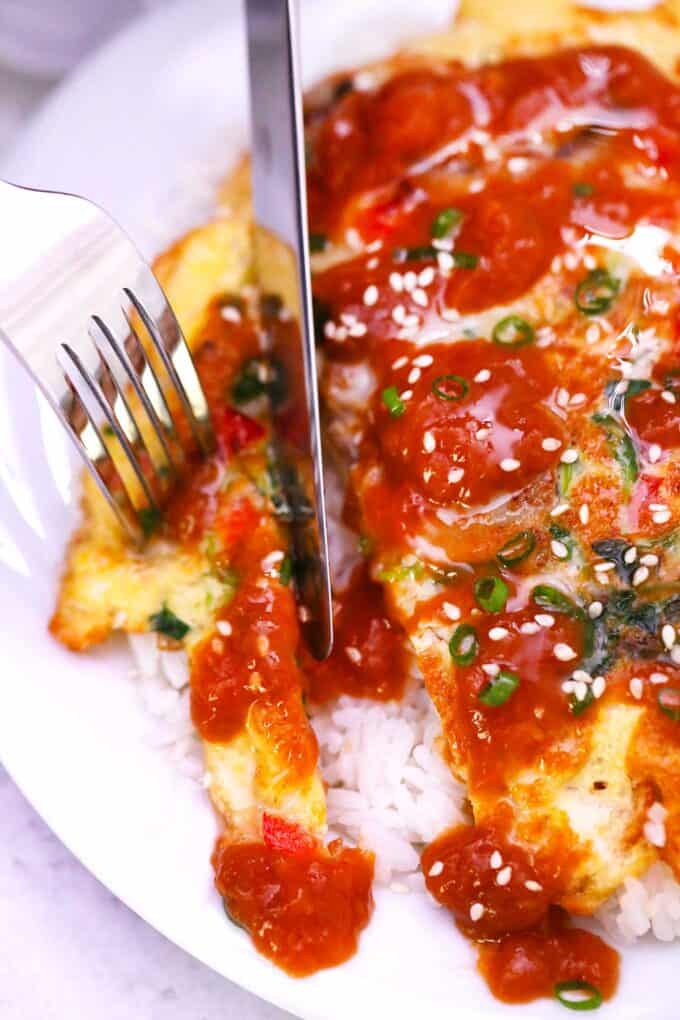 Overnight oats
If you are really pressed for time in the morning, then why not prepare your breakfast the night before? It's such a breeze to prepare overnight oats because all you have to do is combining all the ingredients together, put them in the fridge (you can also put it on a slow cooker if you prefer a hot meal) and enjoy them the next day.
They are also very versatile, there's no one recipe for overnight oats because it can be a combination of foods that you enjoy. Of course, some ingredients that should never be omitted are oats and milk. These should be steel-cut oats and not the instant ones.
Just get a mason jar, put your oats, pour your milk and other ingredients you might like. You can add berries, nuts, and fruits. If you want something a little more healthy, add some chia seeds.
My name is Catalina Castravet, and I am the owner of Sweet And Savory Meals. I am a professional chef and food blogger who is always on the lookouts for tasty and delicious recipes.
Over the past 10 years, my team and I have created well over one thousand recipes all accompanied by beautiful photos that make your mouth water. All the recipes are shared for free with our beloved followers and readers.