Disclosure: Promotional consideration for this content was provided by The Coca-Cola Company. All opinions expressed in this content are my own and not those of The Coca-Cola Company.
With the heat of summer now on us full force, I've been doing my best to keep cool, but still enjoy the sunny weather. One of my favourite ways to relax is to sit outside in our backyard overlooking the Annapolis river and enjoy the scenery. I'll put my feet up and sip on something cold and just chill. Sometimes I'll bring out my umbrella and read my book for an hour or so. That to me is bliss.
Ginger Ale has been a drink I've enjoyed for as long as I can remember. We call it "pop", but I know that varies depending on where you live. However, one brand I hadn't tried before is Seagram's Ginger Ale. I recently had the pleasure of tasting their new and improved ginger ale and I have to say, I loved it!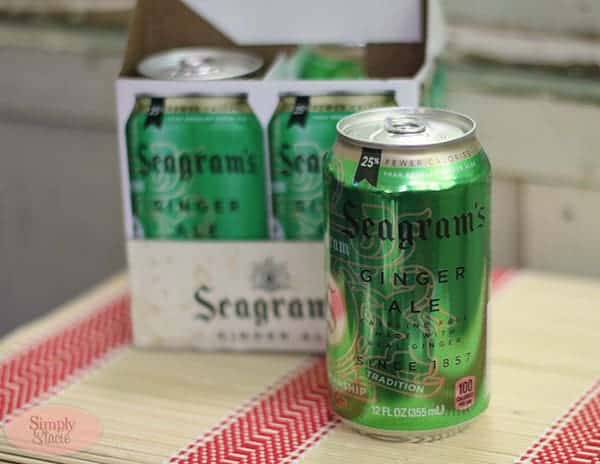 It's refreshing with a crisp ginger flavour. I want to note that it's made with real ginger which enhances the overall taste experience. I love it served cold on it's own, but I've also tried it in a few drink recipes as you'll see below! It also has 25% fewer calories than regular ginger ale and is caffeine free. You might think that taste goes down with fewer calories, but I can tell you it doesn't. It's delicious!
There's a variety of recipes to try on the Seagram's Ginger Ale site (both alcohol and non-alcoholic). I made two of the non-alcoholic drink recipes.
This Strawberry Coolers recipe makes enough to serve about 4 people. It has fresh strawberries pureed with orange juice served chilled with Seagram's Ginger Ale. It's the kind of drink I could picture myself sipping on a beach somewhere tropical.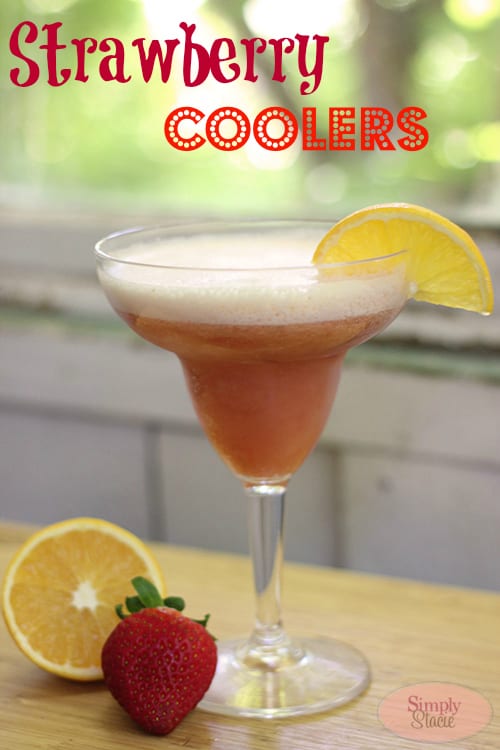 Strawberry Coolers
2 cups orange juice, chilled
1 1/2 cups strawberries, hulled
1 tbsp sugar
1 1/2 cups Seagram's Ginger Ale, chilled
1. Combine orange juice, strawberries and sugar in a blender. Blend until the strawberries are pureed.
2. Transfer the berry mixture to a large pitcher. Add Seagram's Ginger Ale and stir to combine.
3. Serve over ice. Garnish with strawberries and/or orange slices.
Then there's Canadian Pride. Yes, that is the name of the drink! I saw that on the Seagram's Ginger Ale site and knew it would be one I had to try. It has grapefruit juice, Seagram's Ginger Ale and maple syrup! We have pure maple syrup at home that we purchased locally. It added a nice sweet contrast to the bitterness of the grapefruit juice.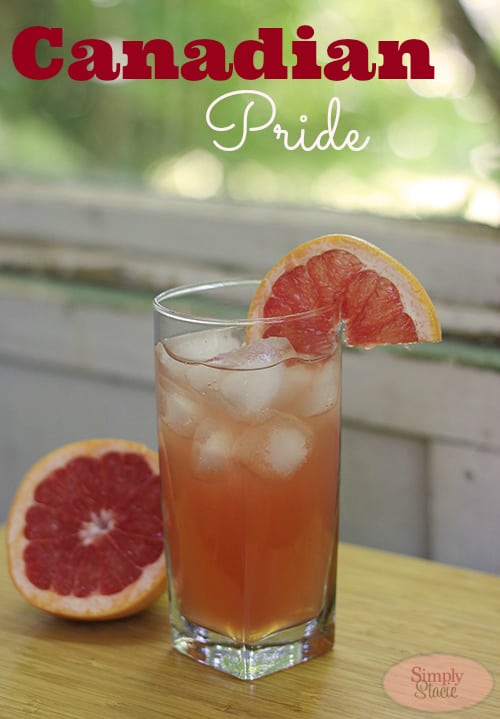 Canadian Pride
1 tbsp maple syrup
3 oz. grapefruit juice, chilled
3 oz. Seagram's Ginger Ale, chilled
1. Combine maple syrup and grapefruit juice and stir. Pour into a glass filled with ice.
2. Pour Seagram's Ginger Ale into glass.
3. Garnish with a slice of grapefruit.
I've been scoping out the other drink recipes on the Seagram's site. We have family coming to visit for the long weekend coming up and I want to impress them with a fun selection of drinks!
Have you tried Seagram's Ginger Ale? If so, what did you think?