I shared these Lavender Bath Bombs on my Facebook profile recently and had a great response. I even had someone ask if I took custom orders because they wanted to buy some bath bombs from me. I don't sell them and explained that I make them for my blog. My goal here is to teach you how to make them yourself. Sell them, keep them, give them away as a gift – they are yours to do whatever you like with!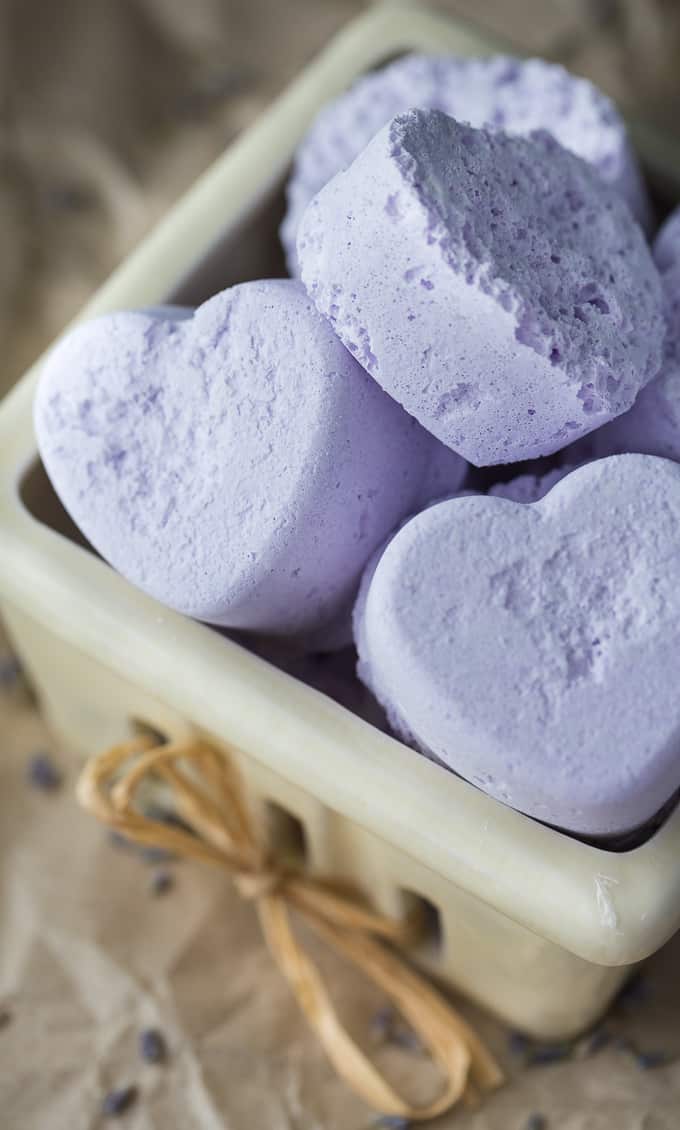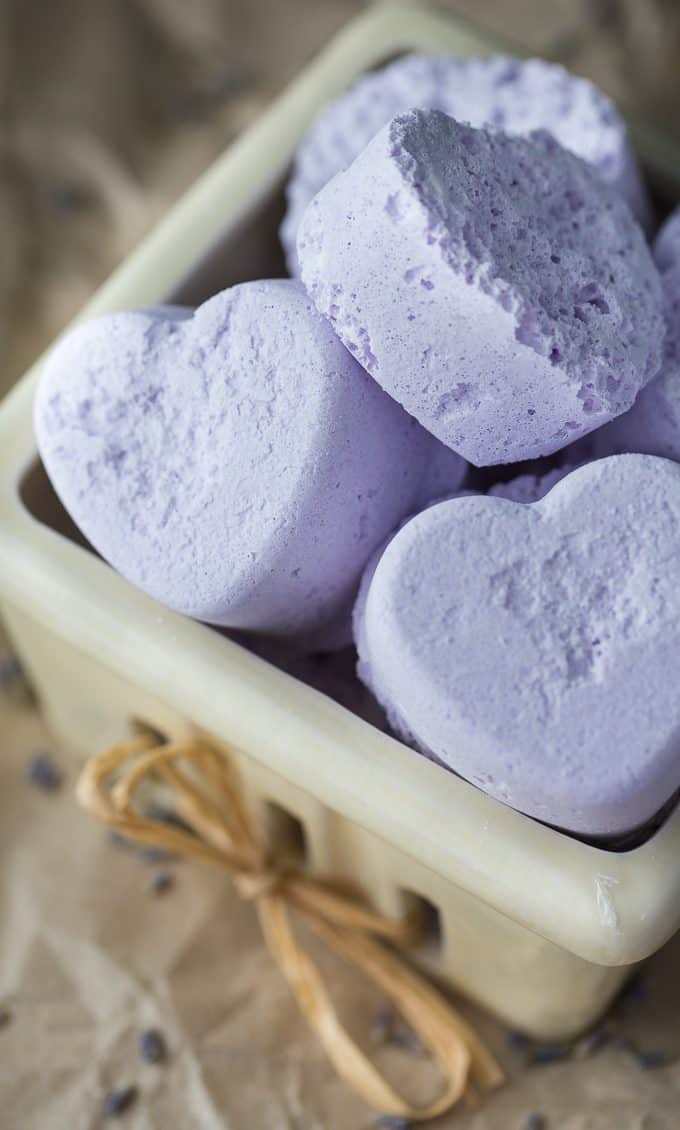 Lavender Bath Bombs
This post contains affiliate links.
Typically, bath bombs are circles, but I hadn't received my bath bomb molds yet from Amazon so I used a silicone mold instead. I used a heart shaped silicone mold and think they turned out better than expected.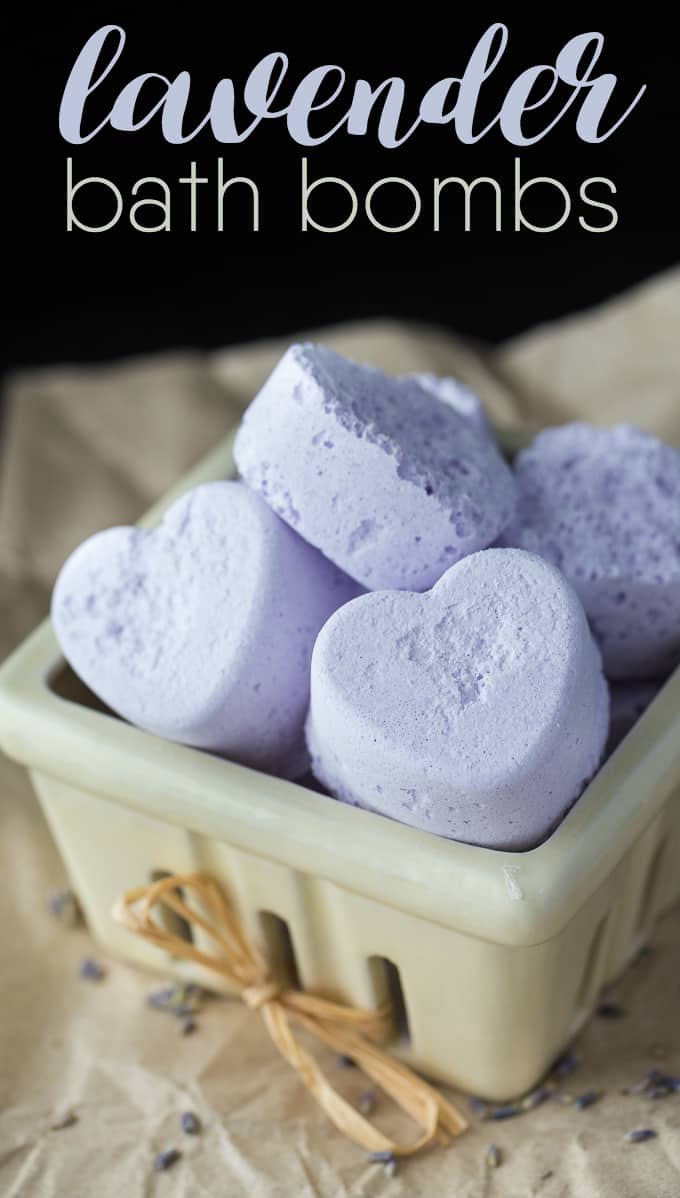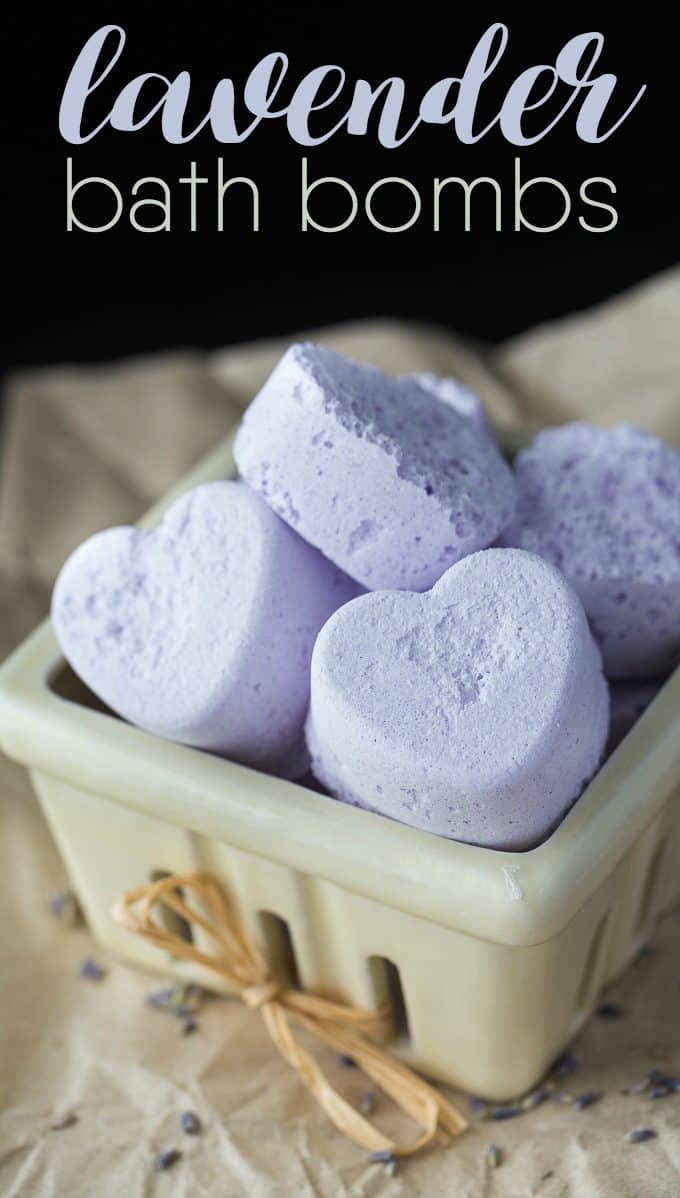 Ingredients


Bath bombs are so easy to make. You need baking soda, cornstarch and citric acid for your base. Then add in your favourite essential oil and soap colorant to make them pretty and smell nice. I used purple soap colorant and lavender essential oil here.
To use, add them into your bath water and enjoy the fizz. I find them so relaxing to use!
If you love DIY beauty like me, make sure to check out all my other homemade beauty recipes and follow along because I have many more to come! You might also like this Lavender & Magnesium Soak.
Have you ever made your own bath bombs?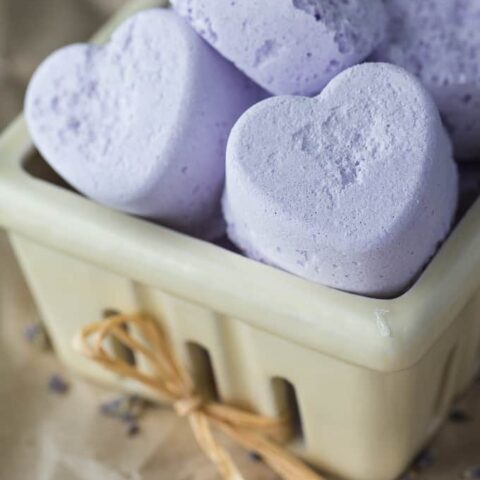 Lavender Bath Bombs
Total Time:
8 hours
10 minutes
You'll be surprised at how easy it is to make your own bath bombs. Keep them, sell them or gift them!
Materials
1 cup baking soda
1/2 cup citric acid
1/2 cup cornstarch
30 drops lavender essential oil
1 tsp purple soap colorant
Tools
Bowl
Spray bottle
Silicone mold
Instructions
Mix the baking soda, citric acid and cornstarch in a bowl.
Add in the lavender essential oil and purple soap colorant and mix.
Spritz with a spray bottle filled with water and stir. Repeat until the mixture resembles wet sand.
Press into a silicone mold and leave at room temperature to set for at least 8 hours.
Carefully pop out of molds and enjoy!
Recommended Products
As an Amazon Associate and member of other affiliate programs, I earn from qualifying purchases.