I'm struggling with late night cravings. I can do great all day eating healthy and not gorging myself on sweets and carbs. Then 8 o'clock rolls around and the hunger hits.
Right now this is the hardest time of the day for me to stay on track. It's a battle of willpower to not reach into the cupboard and open a bag of chips or grab a chocolate bar.
I've been doing ok for the last little while and eat fruit or have a glass of lemon water. I still miss the snacking foods though! Then I remembered Kale Chips and how much I liked them when I made a batch a few years back.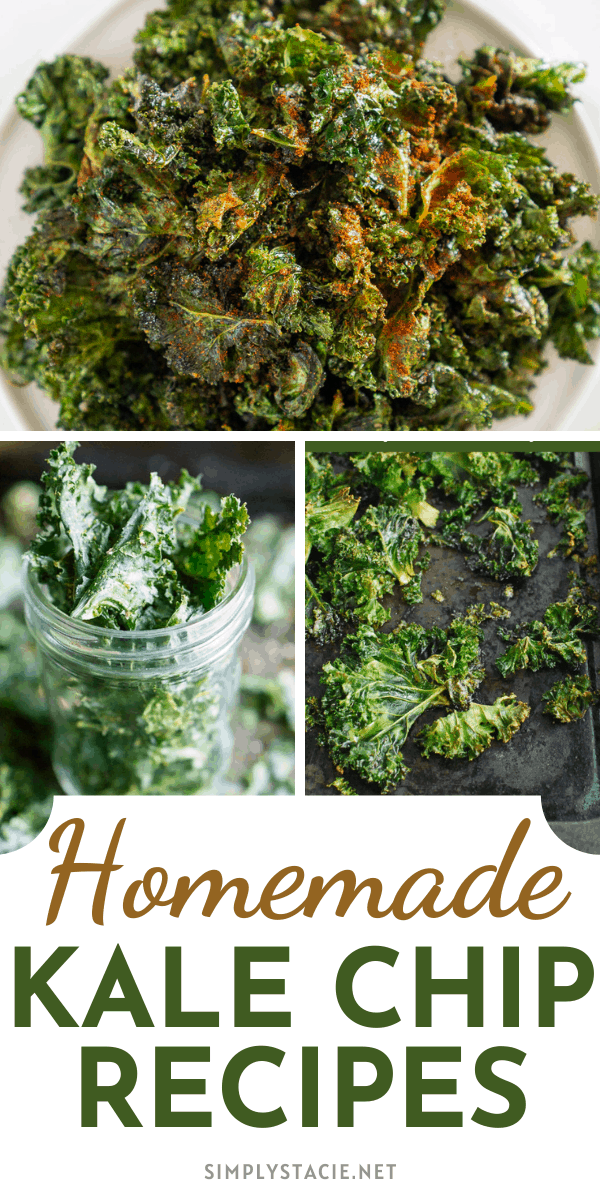 I made mine with a little bit of lemon juice and some Parmesan cheese and was surprised how much I enjoyed them. You almost forget you are eating a vegetable! Even kids love Kale Chips, too!
Kale chips are healthy and delicious. I've started picking up kale each week on my shopping trips to make some healthy snack foods for those late night cravings. I can indulge without the guilt!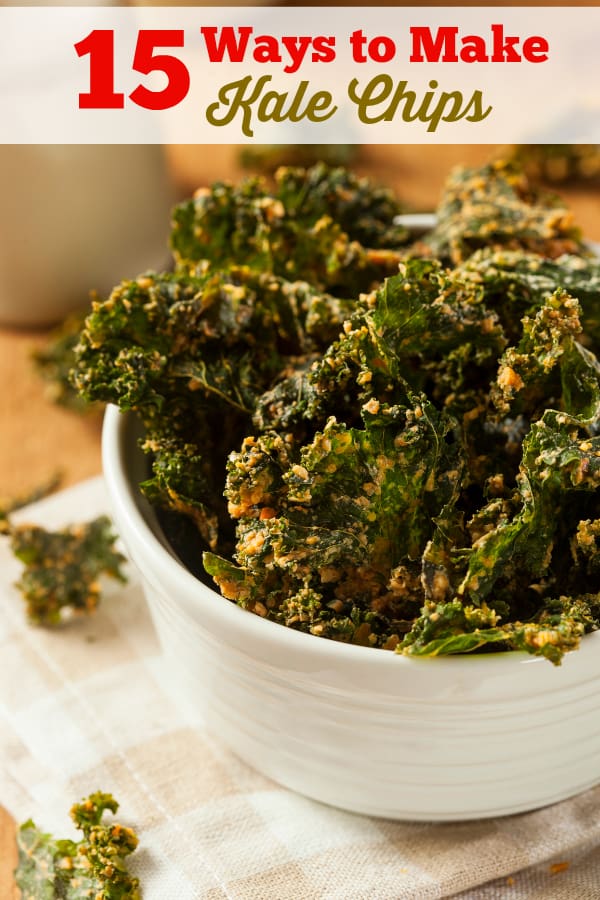 I bookmarked a variety of kale chip recipes to keep things interesting. They all sound tasty and I'm looking forward to trying them out. The hard decision will be which one to try first. Maybe I'll start at the top and work my way down.
This post contains affiliate links.
I also have a recipe for Olive Oil Mashed Potatoes with Kale & Herbs.
Have you tried kale chips?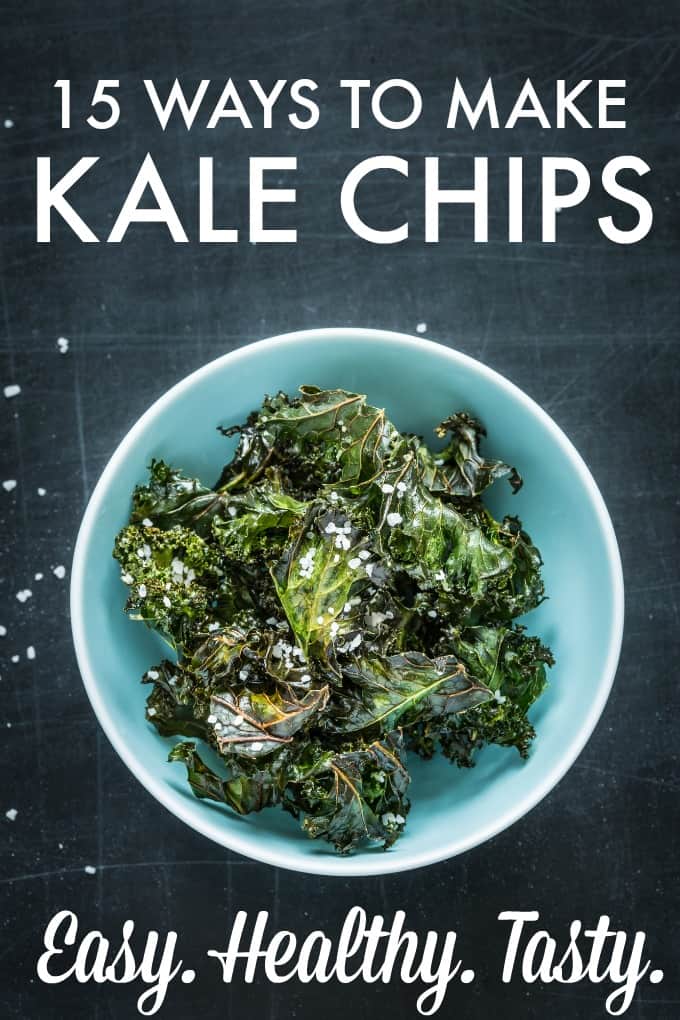 Pin or bookmark this list of 15 ways to make kale chips if you want some healthy snacking ideas.
15 Ways to Make Kale Chips
Kale chips are both healthy and tasty with a variety of flavors to enjoy.