This scenario has happened to me more than I'd care to admit. I'm in the middle of baking or preparing a meal and realize that I'm out of a key ingredient. After a brief moment of panic, I have to figure out what I'm going to do. Do I drop everything and run to the grocery store? Go next door and ask our elderly neighbour whom I don't really know? I'd rather do option three: find an emergency ingredient substitution, if possible.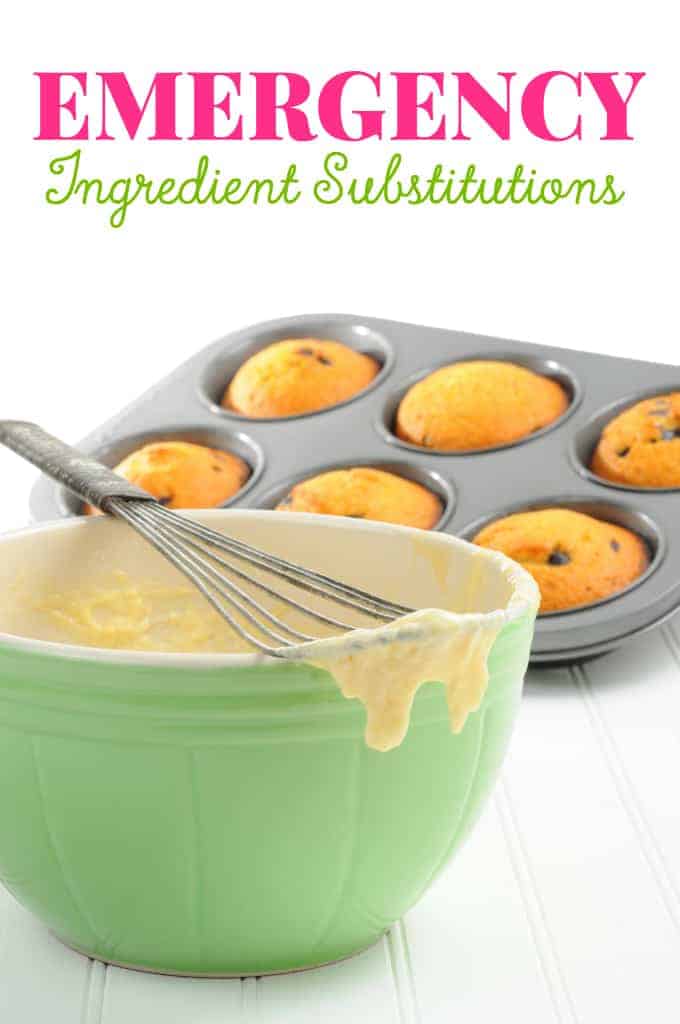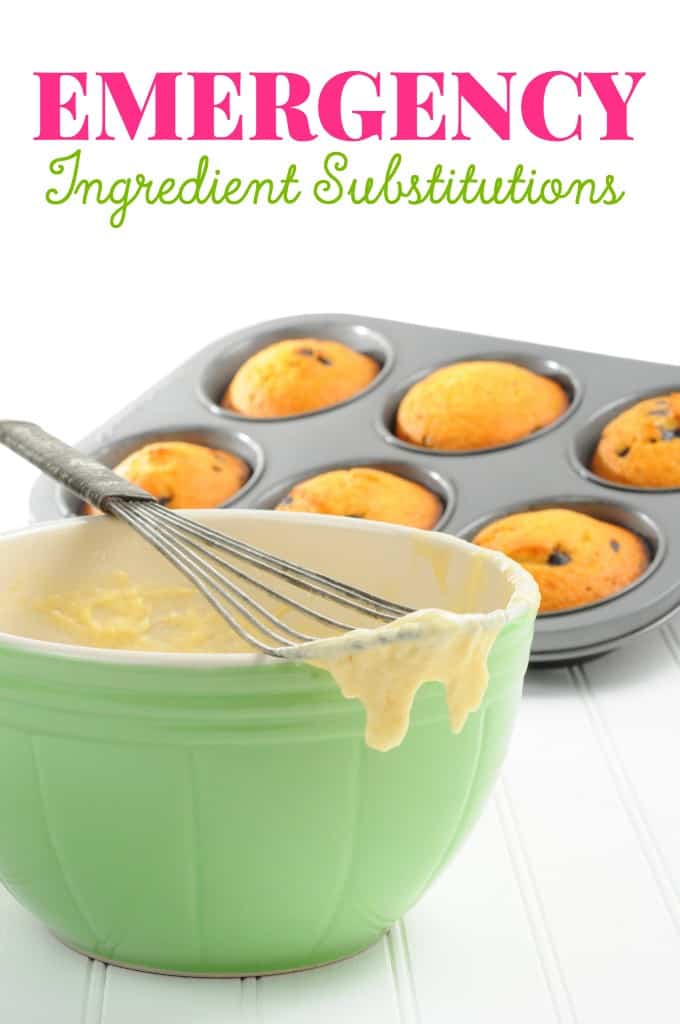 Substituting an ingredient isn't always ideal, but it will do in a pinch when you are pressed for time. Sometimes, it can alter the recipe so you'll notice the difference, but other times, you can't even tell. It's better than scrapping the whole thing though!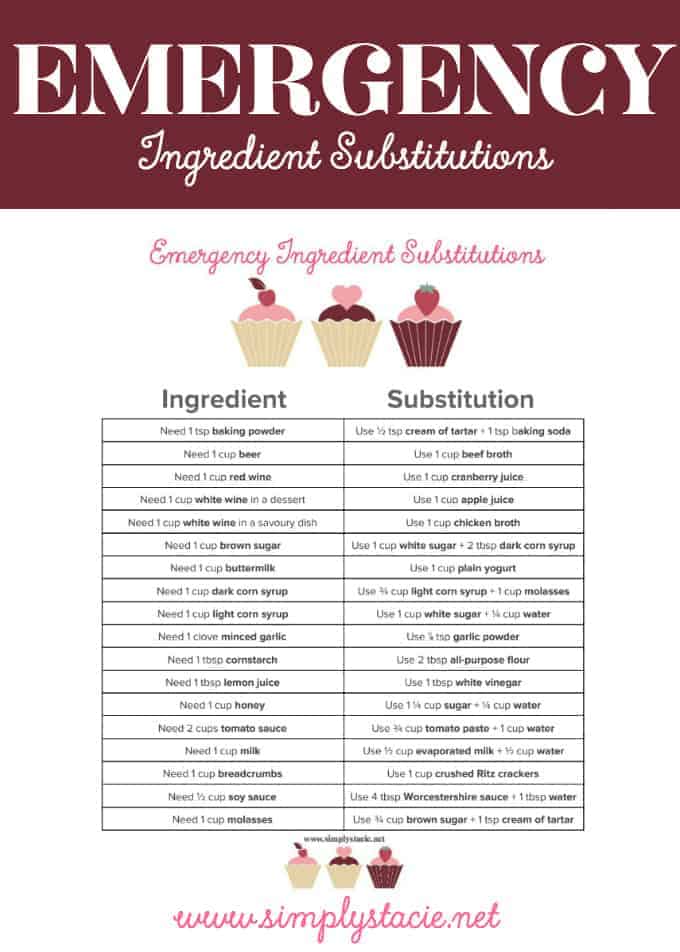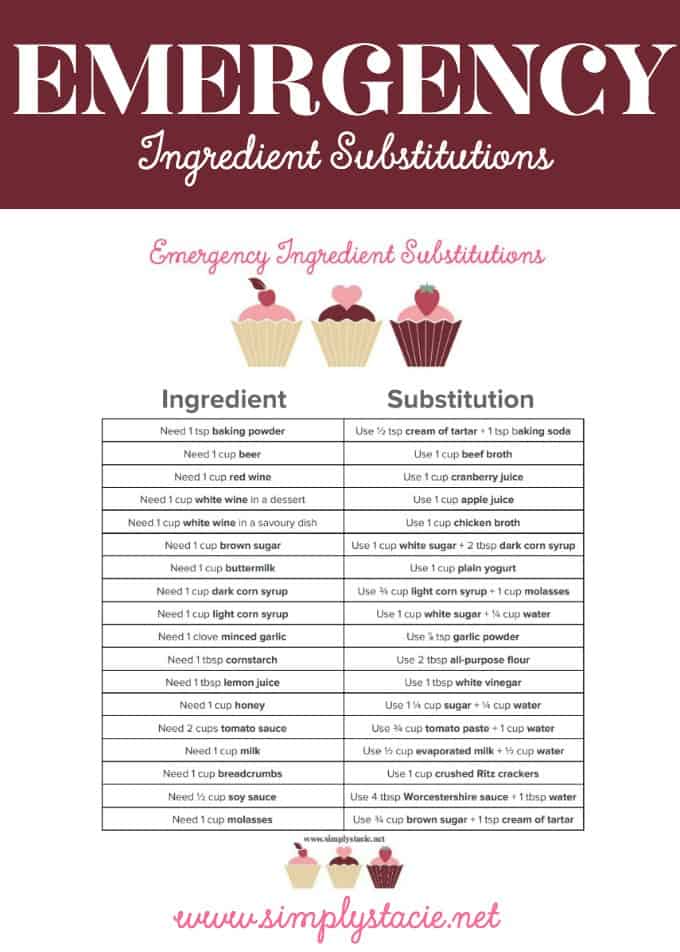 I have a list of Emergency Ingredient Substitutions of common items used in recipes. I made it into a printable so you can print it out and keep on your fridge or in your Household Binder.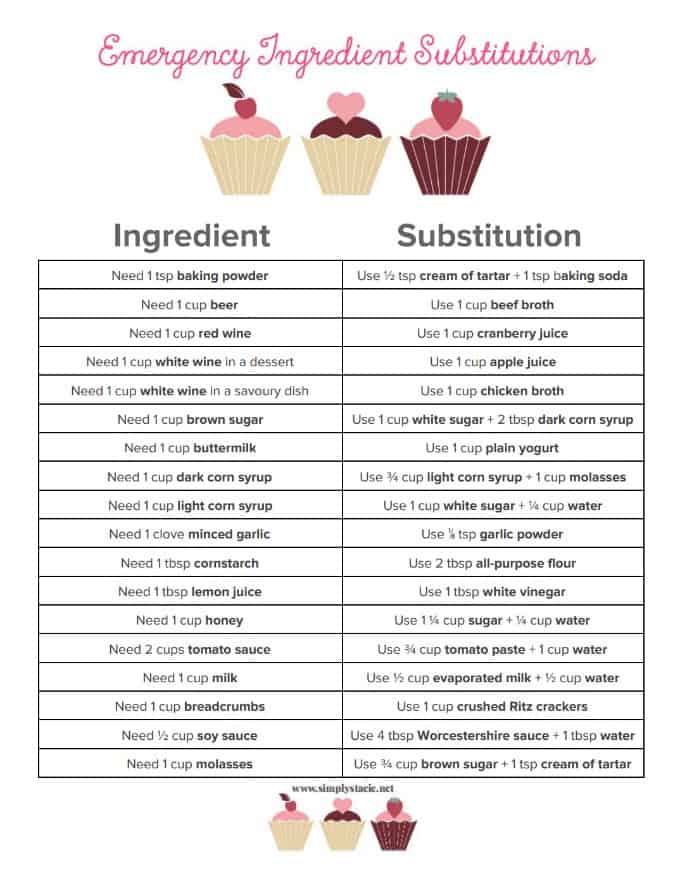 Have you ever run out of an ingredient and used a substitution?