Easy cinnamon banana pancakes are fluffy, sweet, and filled with fresh flavors of banana! Healthy and filling with a homemade pancake mix, this recipe is perfect for breakfast and brunch.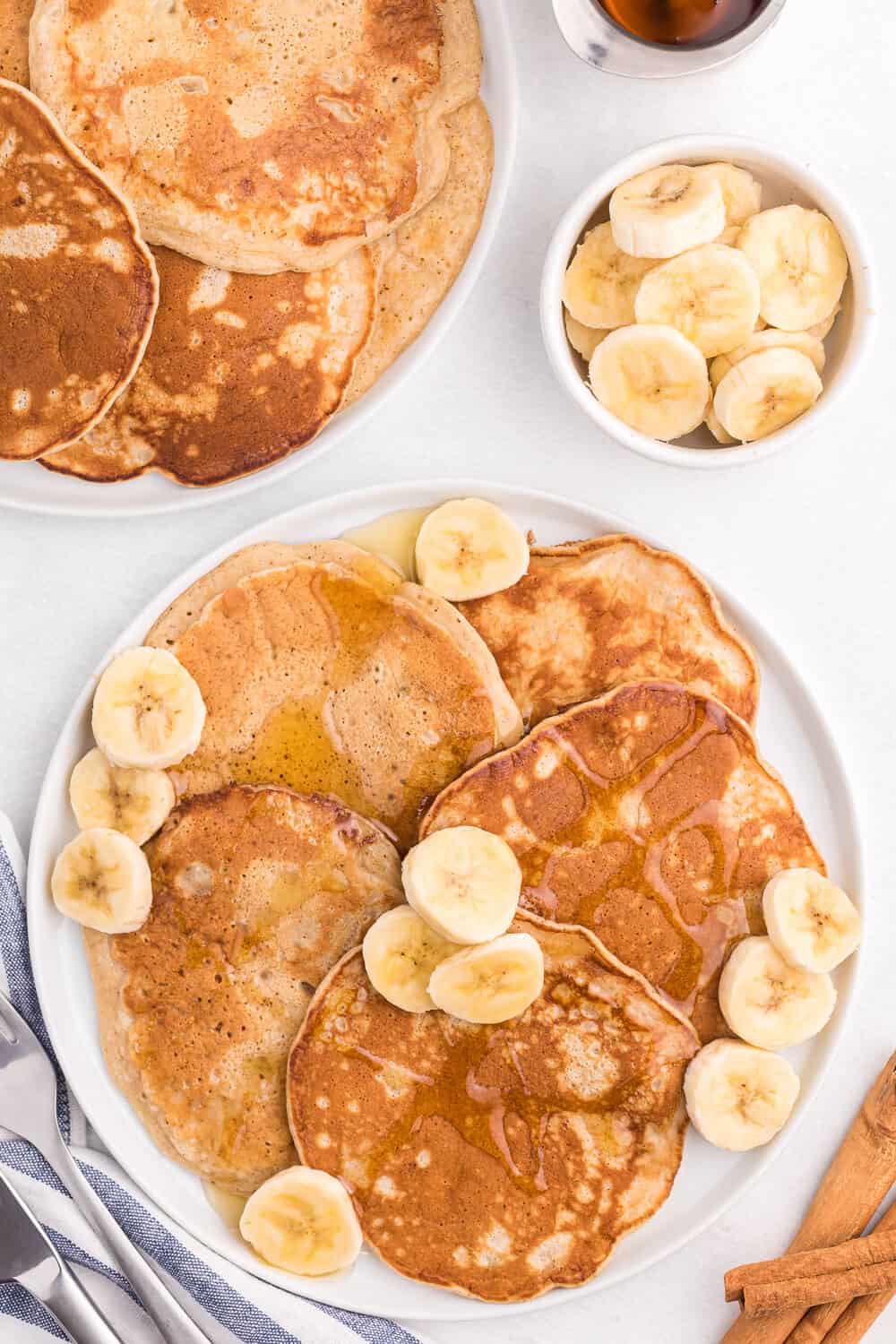 These homemade banana pancakes are made with rich cinnamon for delicious flavors you will love that are unlike any other pancake recipe you've ever had.
Not too thin but not too thick, these pancakes made with bananas are just the right consistency for the perfect pancakes. What can I say, I'm a huge fan of pancakes, and have some other go-to recipes such as these apple pie pancakes and blueberry pancakes. Serve with some pancake syrup!
What is better than a tasty and comforting breakfast at home? This easy banana pancake recipe is family-friendly, kid-approved, and great for serving alongside different types of breakfast foods such as overnight bacon breakfast casserole, Quiche Lorraine, fresh fruit, baked oatmeal, and more.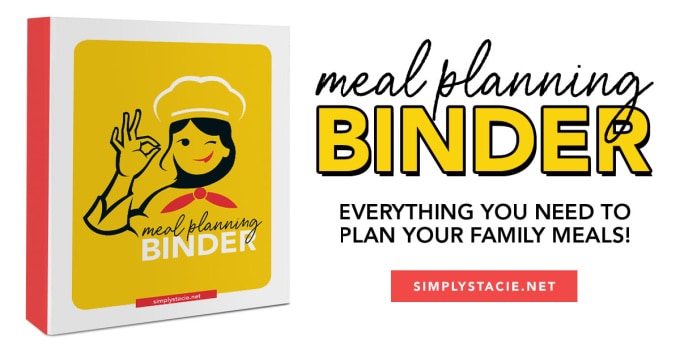 This cinnamon pancake recipe is great for any occasion especially the holidays when you need to feed some hungry mouths before activities and celebrations.
Ingredients
Eggs: Whole eggs are used to bind everything together and add extra protein! You can try substituting with one tablespoon of flax seeds and three tablespoons of water for vegan pancakes!
Sour Cream: For richer and softer pancakes, I like to use sour cream! They make the pancakes extra moist. Instead of sour cream, try using yogurt, vegan yogurt, cottage cheese, or créme fraîche.
Milk: You can use any kind of milk for this recipe! Feel free to use dairy or dairy-free milk.
Flour: I use all-purpose flour because it is easy and creates fluffy pancakes that are delicious and hard to pass up. Use gluten-free 1:1 flour for gluten-free pancakes.
Brown Sugar: The perfect amount of brown sugar is used to give these pancakes enough sweetness. I like to use brown sugar because it is rich and sweet, but you can use regular white sugar if needed.
Baking Powder: Baking powder is used to give these pancakes enough rise when they are cooked.
Cinnamon: Ground cinnamon is an aromatic spice that is used to give these bananas a spiced sweetness that is unique and delicious.
Banana: Use a soft and spotty banana that is ripe for the best results. The riper the banana the sweeter it is.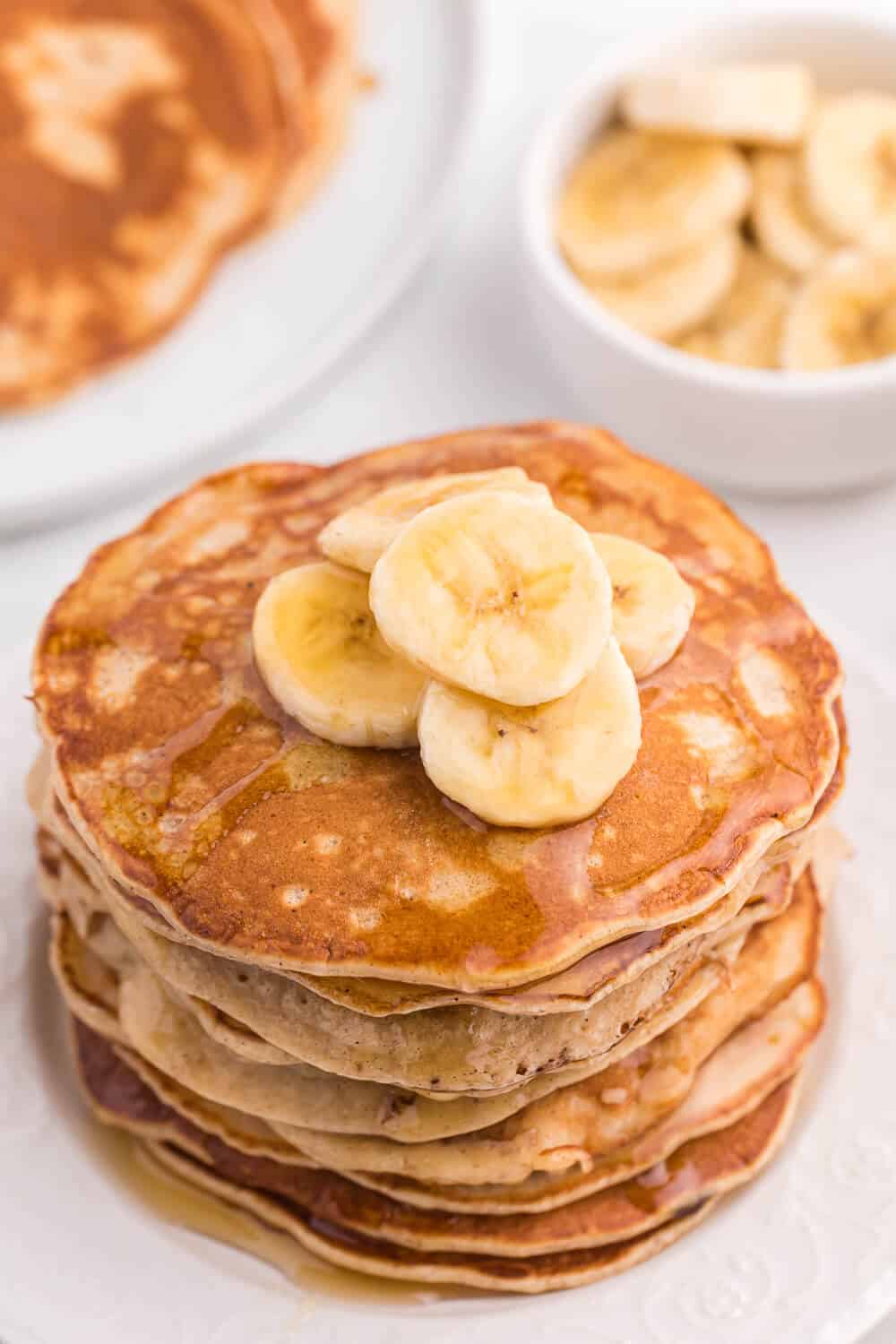 For Serving
This post contains affiliate links.
Fresh banana slices, maple syrup, apple slices, nuts, almond or peanut butter, other types of fresh fruits.
For this recipe, I love to use a good quality syrup like Maple Lifestyle. The type of maple syrup you use in this recipe really makes a difference!
What I Used For This Recipe
Electric Griddle: I use this durable electric griddle because it is easy to use and clean. Take it anywhere with you to make fluffy pancakes!
Spatula: This flexible spatula is my favorite for flipping pancakes because it has just the right amount of grip. The handle is comfortable and I've used this spatula for years!
Whisk: Using the right kind of whisk is key to whisking dry ingredients. This whisk is easy to use and comfortable to hold while you whisk away!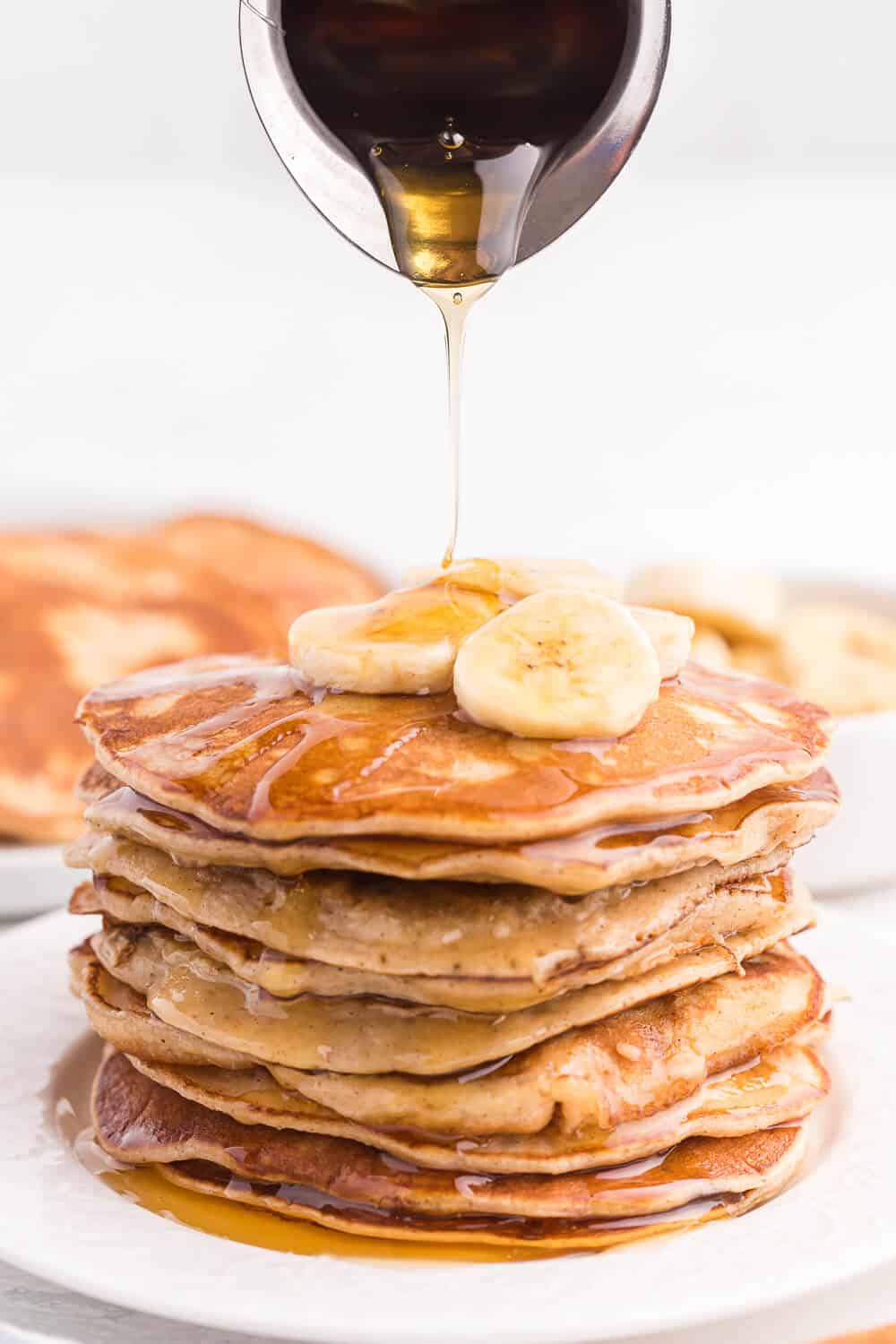 How To Make It
First, in a bowl, whisk the eggs, sour cream, and milk until combined.
In a separate large bowl, stir together the flour, brown sugar, baking powder, and cinnamon until mixed.
Next, pour the wet mixture into the dry ingredients and mix until just combined. Do not overmix. Add the banana.
Heat oil or butter in a skillet or griddle over medium heat. Pour ¼ cup of the pancake batter onto the skillet or griddle for each pancake. Cook the pancakes on each side until they turn golden for about one to two minutes.
Serve the warm pancakes with fresh bananas and your choice of syrup.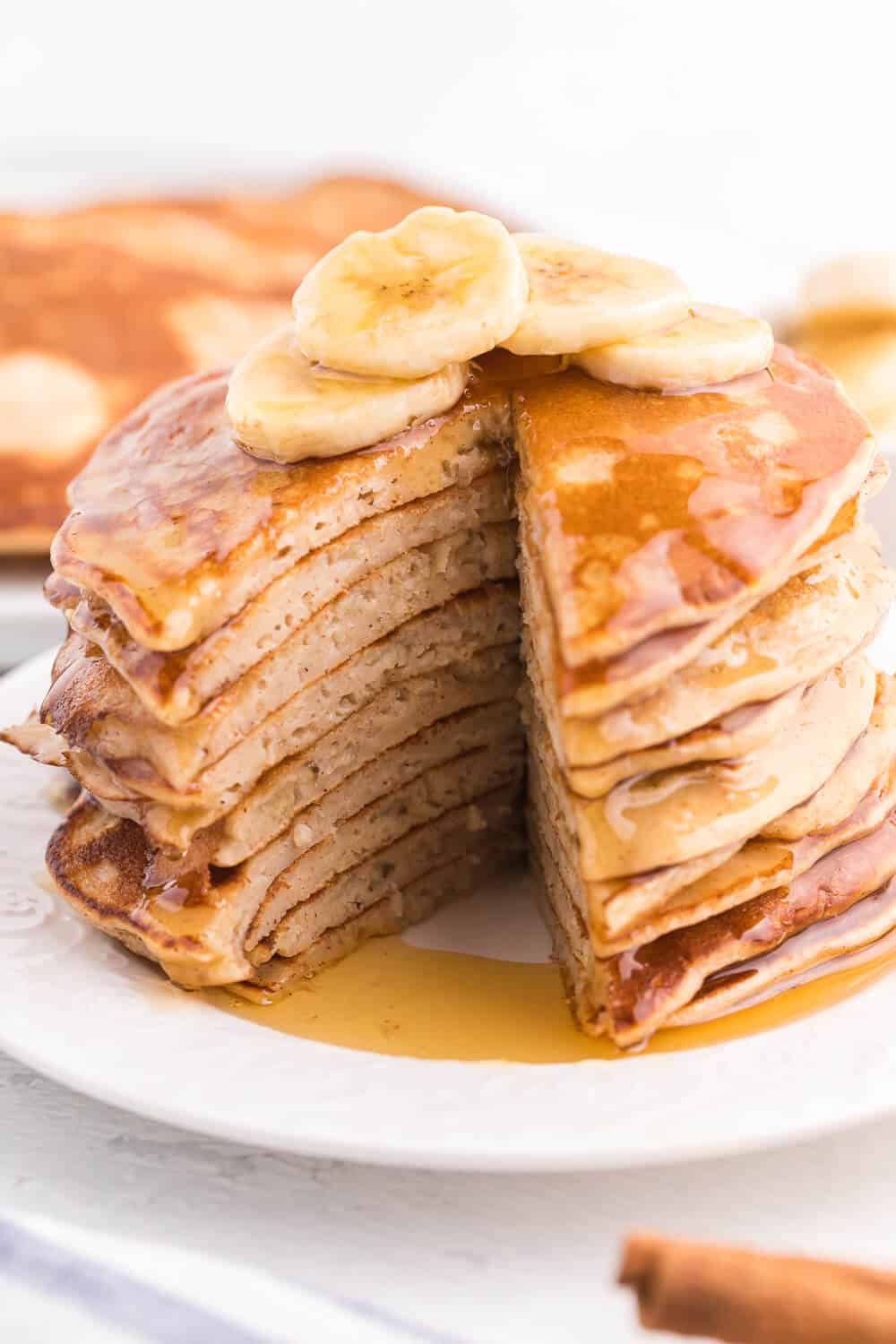 Why are my banana pancakes soggy?
If your banana cinnamon pancakes are soggy, then it is possible that the griddle is too hot and cooked the outside faster than the inside. Be sure to cook the pancakes slowly until fully heated through.
Can bananas replace eggs in pancakes?
Yes, mashed bananas are commonly used to replace eggs in baked goods. You can also use applesauce in place of the eggs.
What To Serve With This
I enjoy serving these pancakes with other hearty meals like spinach egg muffins, bacon egg biscuit casserole, and scrambled egg casserole. You'll also like this waffle recipe.
Serve these homemade pancakes with smoothies, grits, biscuits, veggies, fruit, hash browns, potatoes, proteins, and more!
More Breakfast Recipes You'll Love
Do you have any amazing easy pancakes recipes? I'm always looking for more recipes to try! Follow me on Instagram @simplystacieblog, on Facebook at Simply Stacie, and on Pinterest @SimplyStacie and let me know how you liked this and my other recipes!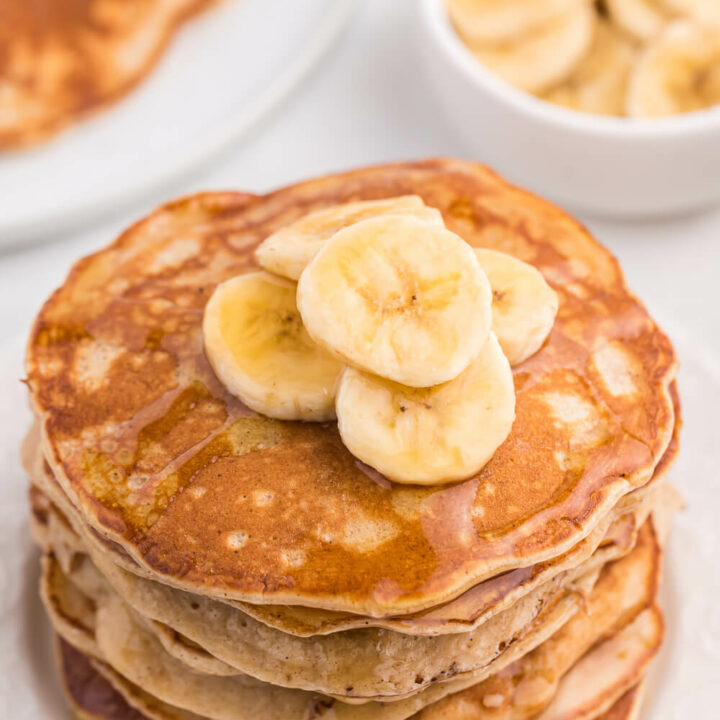 Cinnamon Banana Pancakes
Add some cinnamon and bananas to your next batch of pancakes. My family gobbled this delicious breakfast up in record time!
Ingredients
2 eggs
1/2 cup sour cream
1 1/4 cup milk
1 cup flour
2 tablespoons brown sugar
2 teaspoons baking powder
1 teaspoon cinnamon
1 banana, mashed
1 tablespoon vegetable oil
Instructions
Whisk eggs, sour cream and milk in a bowl.
In a large bowl, stir together flour, brown sugar, baking powder and cinnamon.
Pour wet mixture into dry mixture and stir to combine. Mix in banana.
Heat oil in a skillet over medium heat. Pour about 1/4 cup into the skillet for each pancake. Cook each side about 1 to 2 minutes, until golden. Serve with banana slices and maple syrup.
Recommended Products
As an Amazon Associate and member of other affiliate programs, I earn from qualifying purchases.
Nutrition Information:
Yield:

14
Serving Size:

1
Amount Per Serving:
Calories:

93
Total Fat:

4g
Saturated Fat:

1g
Trans Fat:

0g
Unsaturated Fat:

2g
Cholesterol:

33mg
Sodium:

94mg
Carbohydrates:

12g
Net Carbohydrates:

nag
Fiber:

1g
Sugar:

3g
Sugar Alcohols:

nag
Protein:

3g