Apple Cinnamon Bun Breakfast Casserole
The easier the recipe, the better, at least in my books! Breakfast casseroles are one of my fave types of recipes to wake up to. You can start the prep work the night before and finish the next day. They are filling and great to serve when you have company over. I've made many varieties of breakfast casseroles in the past, but this was my first time using cinnamon buns as a base. Meet the Apple Cinnamon Bun Breakfast Casserole.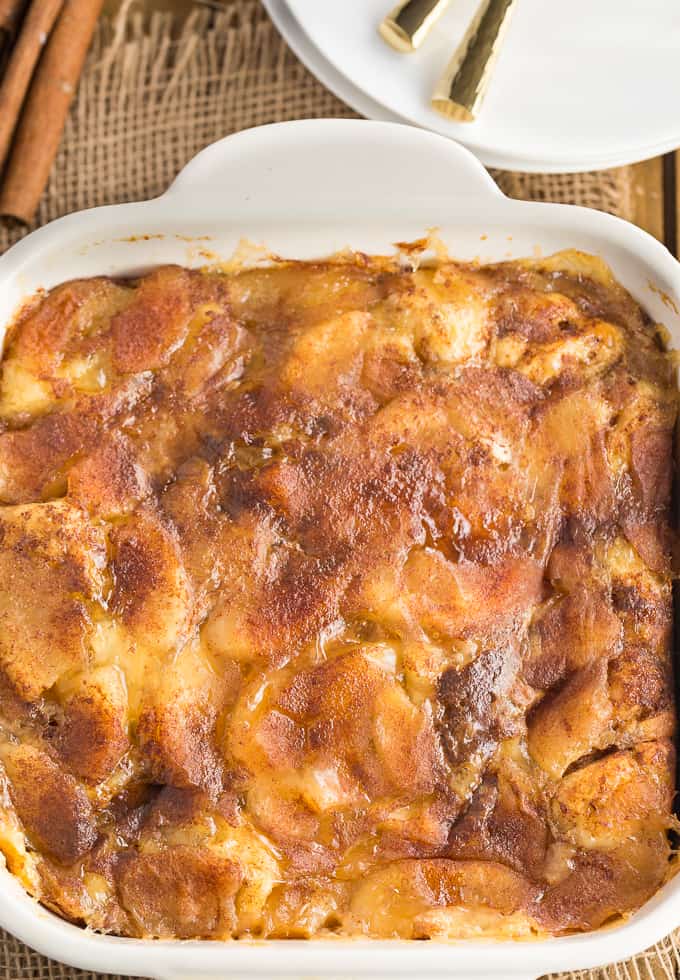 Save time and use refrigerated cinnamon buns. I also used canned apple pie filling to keep things easy peasy. It's bound together by a creamy egg mixture and bakes to a perfect golden brown. You don't even need any extra toppings because it's sweet enough on its own.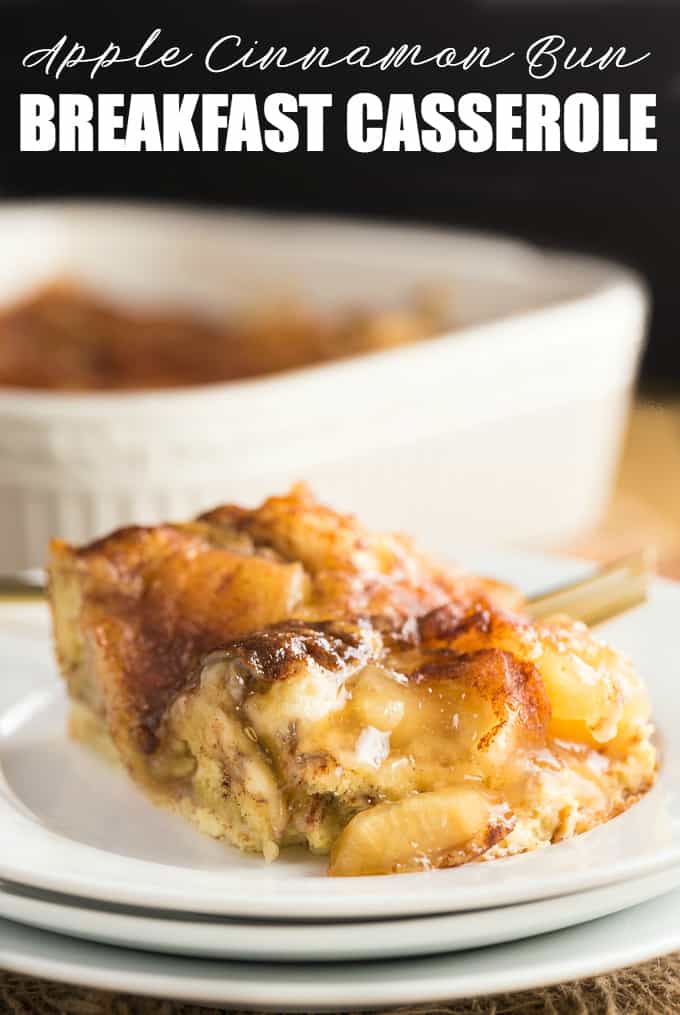 Yes, it's almost like a dessert! If you wanted to serve it for dessert, you could. I prefer it first thing in the morning though as a sweet treat to wake up to. It smells so good while it's baking in the oven.
Check out my other breakfast casserole recipes including Sausage & Butternut Squash Breakfast Casserole, Banana Bread Breakfast Casserole, Strawberry & Coconut Breakfast Casserole and the ever popular, Wife Saver Breakfast.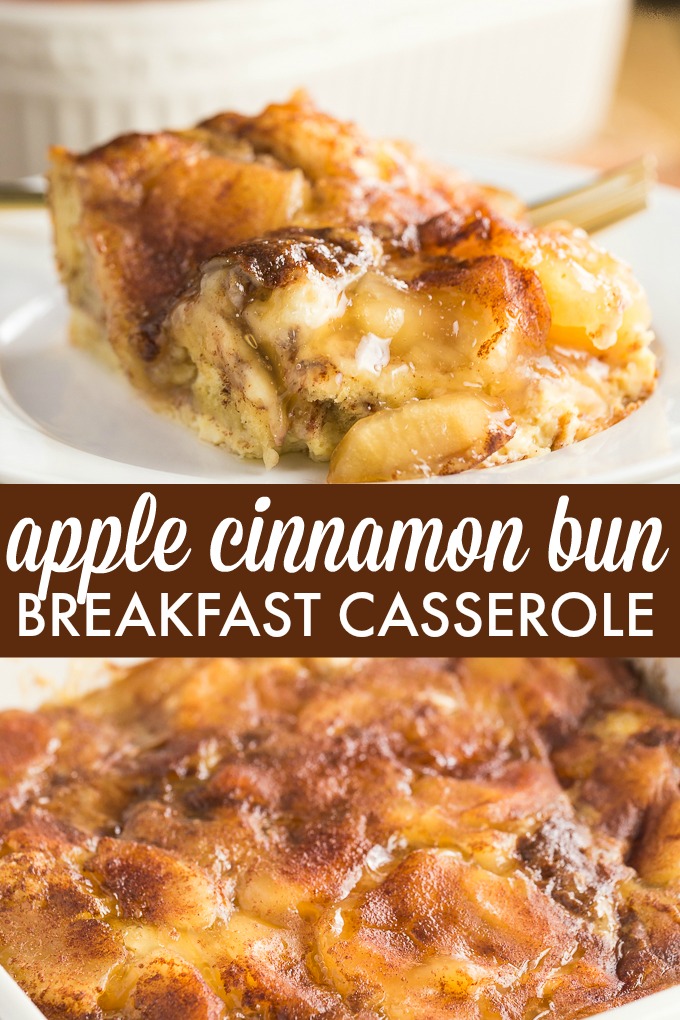 You might also like this Apple Cake with Butterscotch Sauce.
I'm always looking for new ways to make breakfast casseroles. Any suggestions on what I should try next?

Apple Cinnamon Bun Breakfast Casserole
Yield: 6

Prep Time: 15 minutes

Cook Time: 1 hour

Total Time: 1 hour 15 minutes

A sweet way to start your day and feed your guests! It's made with cinnamon buns + apple pie filling for a mouthwatering breakfast casserole you'll make again and again.
Ingredients
Cooking spray
1 container Pillsbury Cinnamon Rolls
1 can (540 mL) apple pie filling
3 eggs
1 cup milk
1 tsp vanilla extract
pinch of salt
1/2 tsp cinnamon
Topping
1/8 cup brown sugar
1/4 tsp cinnamon
Instructions
Preheat oven to 350F. Spray a 1.5 quart casserole dish with cooking spray.
Cut up cinnamon rolls into bite sized pieced and spread evenly on the bottom of the casserole dish.
Spread apple pie filling evenly over top of the cinnamon rolls.
In a large mixing bowl, whisk together milk, eggs, salt, vanilla extract and cinnamon. Pour over top of the apple pie filling.
To make the topping, stir together brown sugar and cinnamon in a small bowl. Sprinkle over top of the egg mixture. Cover.
Bake for 30 minutes, covered. Then remove the cover and bake an additional 30 minutes or until egg mixture is set. Serve hot.
Recommended Products
As an Amazon Associate and member of other affiliate programs, I earn from qualifying purchases.
Nutrition Information:
Yield: 6 Serving Size: 1
Amount Per Serving: Calories: 171Total Fat: 7gSaturated Fat: 3gTrans Fat: 1gUnsaturated Fat: 3gCholesterol: 96mgSodium: 236mgCarbohydrates: 21gFiber: 1gSugar: 10gProtein: 6g