BBQ Chicken Pizza
Pizza is one of those meals where it's easy to be creative. You need your basic crust, sauce, cheese and toppings. It's fun to mix and match all these elements and see what you can come up with. I enjoy experimenting when I cook. Sometimes, it works out perfectly while others dinner is a complete flop! This BBQ Chicken Pizza is the former! We all loved it.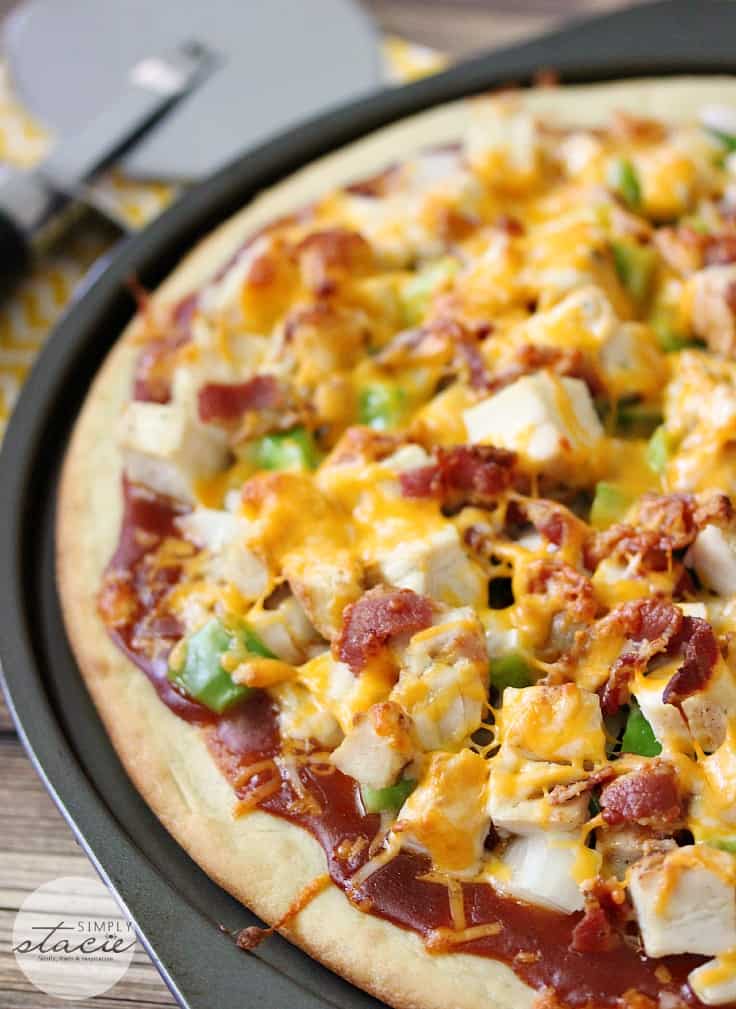 BBQ Chicken Pizza
Use barbecue sauce instead of pizza sauce. Food Basics had Kraft Barbecue Sauce on for $0.88 the other week so I grabbed a few. I can make more of this recipe and use it for our grilled meat recipes!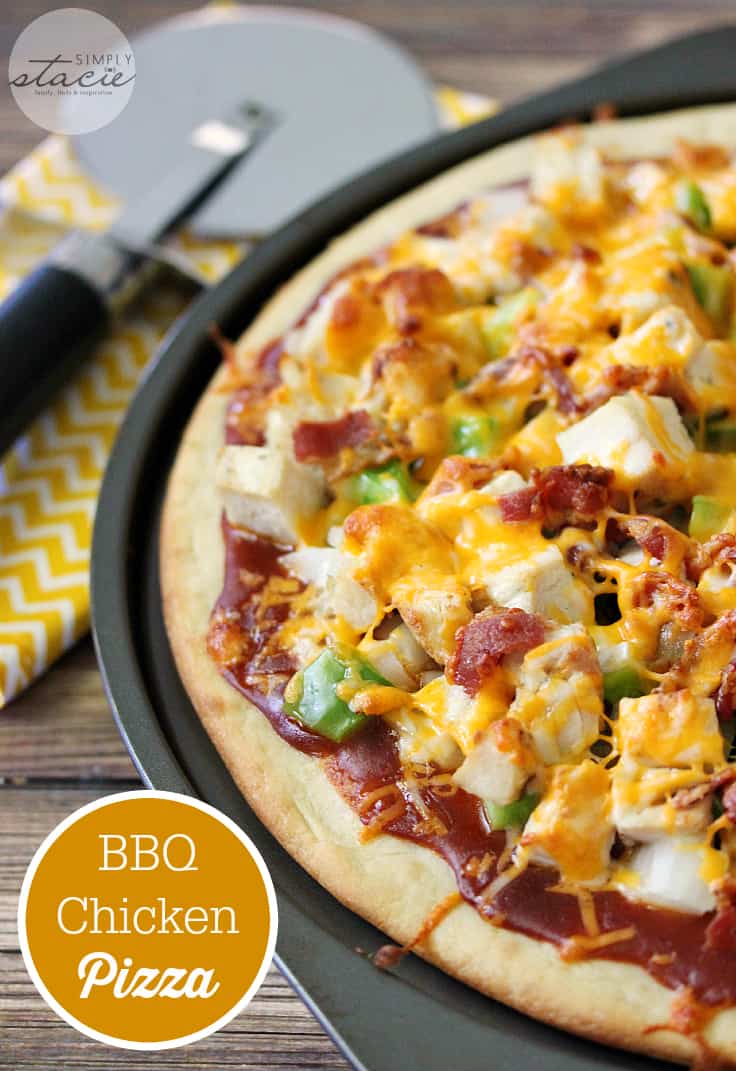 For the chicken, you can use leftovers or if you really want to save time, buy the precooked chicken breast slices. Walmart has them for 2 for $10 right now.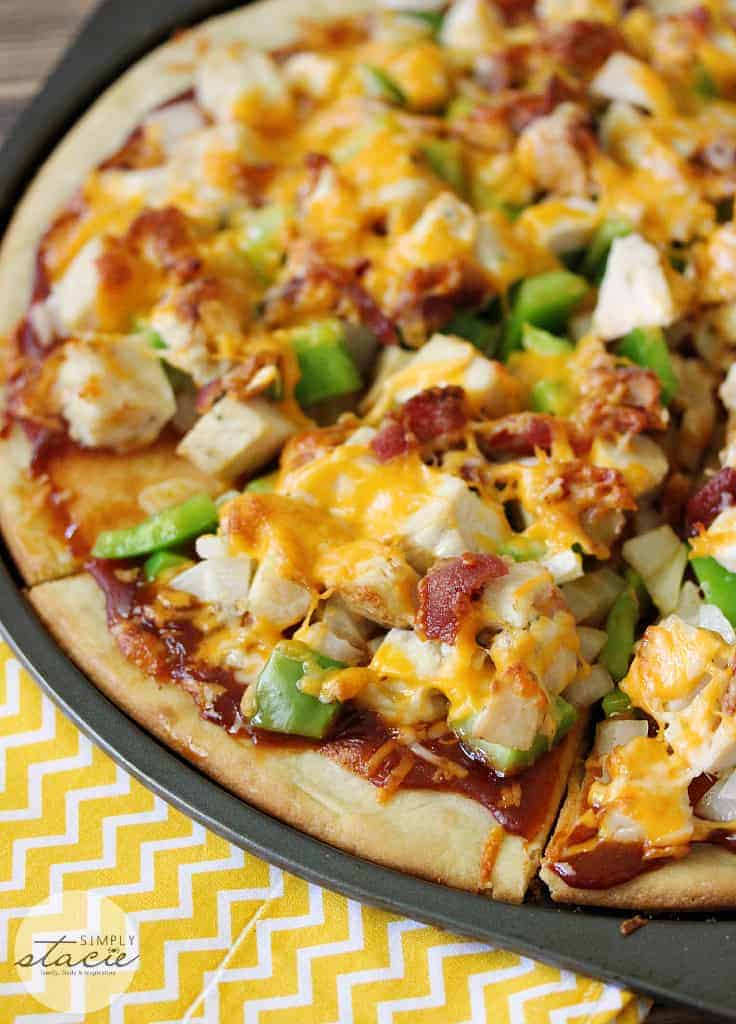 If you don't have cheddar cheese, you can use mozzarella or marble cheese. When I made this pizza for supper, there was no leftovers. I'm not surprised though. It's so good!
For more pizza recipes, check out my recipes for Sweet Chili Chicken Thai Pizza, Cheeseburger Pizza and Italian Meatball Pizza.
Have you ever used barbecue sauce on a pizza?
Yield: 6
BBQ Chicken Pizza
BBQ Chicken Pizza loaded with fresh onions, green peppers, chicken and bacon and smothered in barbecue sauce. This recipe is a keeper!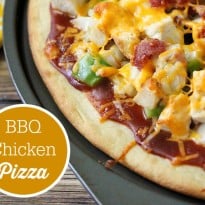 Ingredients:
1 Pillsbury Pizza Crust (or your own homemade pizza crust or other brand of refrigerated pizza crust)
¾ cup barbecue sauce
1 cup cooked chicken breasts, cubed
1 small green pepper, chopped
1 small onion, chopped
5 strips bacon, cooked and crumbled
¾ cup cheddar cheese, shredded
Directions:
Prepare the pizza crust according to package directions. For the Pillsbury Pizza Crust I used, I greased a pizza pan and spread the dough to fit. Then I pre-baked for 8 minutes in a 400°F oven.
Spread barbecue sauce over pizza crust, leaving a gap around the edge.
Evenly distribute green pepper, onions, chicken and bacon over the sauce. Then top with cheddar cheese.
Bake an additional 7 to 10 minutes or until crust is golden and cheese is melted.