Italian Meatball Pizza
When I ask my family what they want to eat for dinner, I'll be answered with a chorus of "pizza!". No surprise there. Pizza is an all-time favourite meal for the kids and John. Most times, they'll gobble everything up and won't leave any leftovers. I've been experimenting with different varieties of pizza to test the waters. It also keeps meals interesting because it gets boring with the same ol' toppings every time. Variety is the spice of life!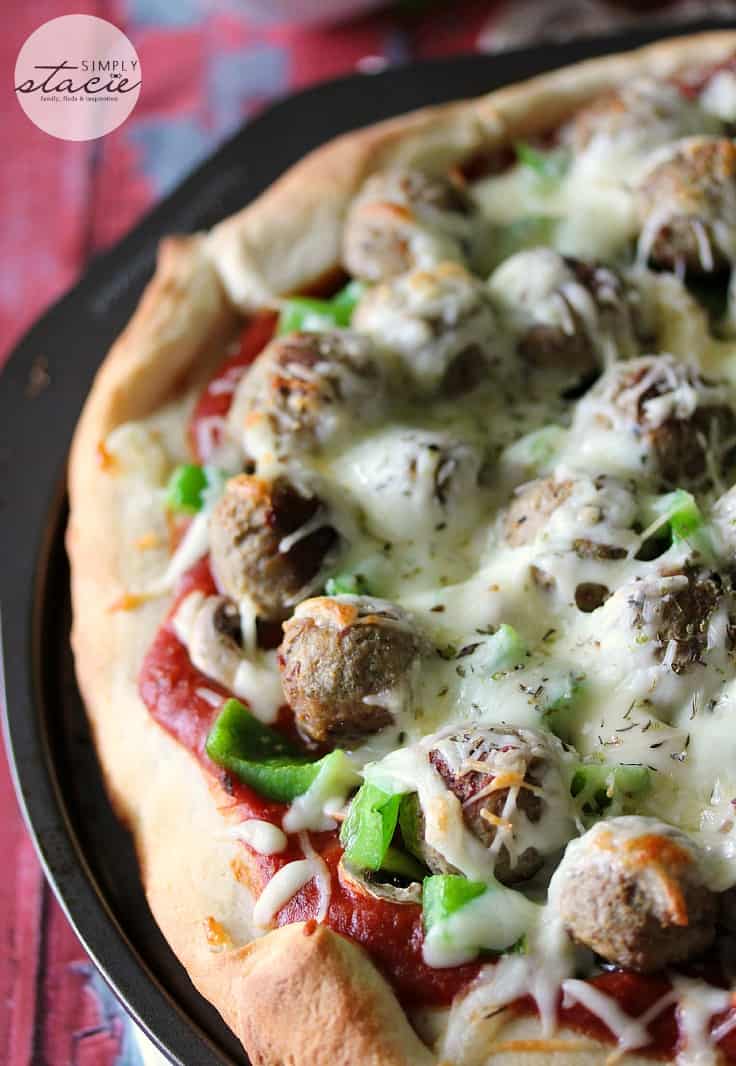 Italian Meatball Pizza
Italian Meatball Pizza isn't as unique as some of the pizza recipes I've made in the past, but it is one that is well-loved. And for good reason! I love hot Italian meatballs in anything and pizza is no exception. This pizza recipe can be made with your favourite homemade meatball recipe or use frozen meatballs to save time. Just remember to cook them before you put them on the pizza!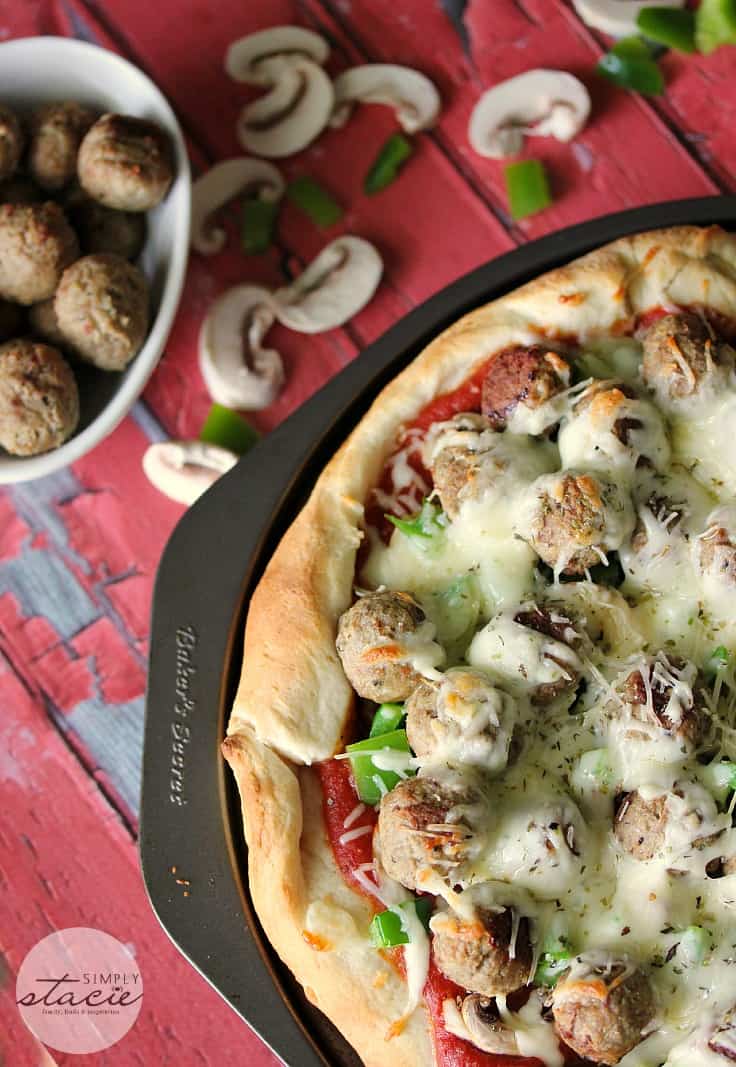 This is a meal that you may want to eat with a fork! It's quite the load of toppings and can get a little messy. I don't mind though. It's pizza.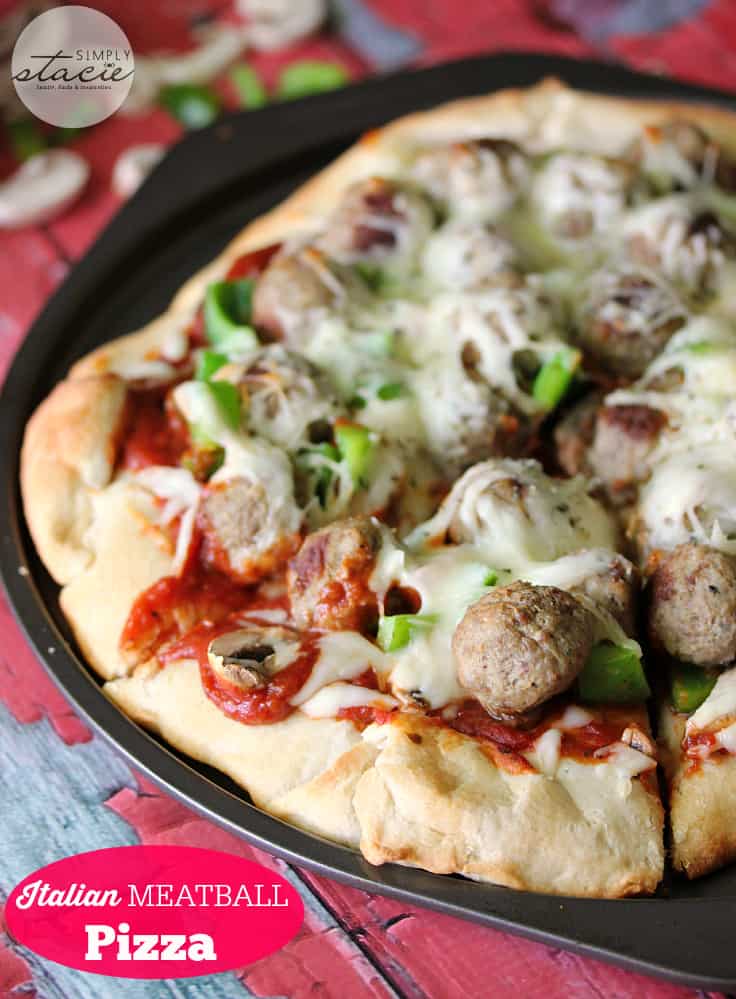 I use green peppers and mushrooms, but you could leave them off or add something different. The crust is your canvas!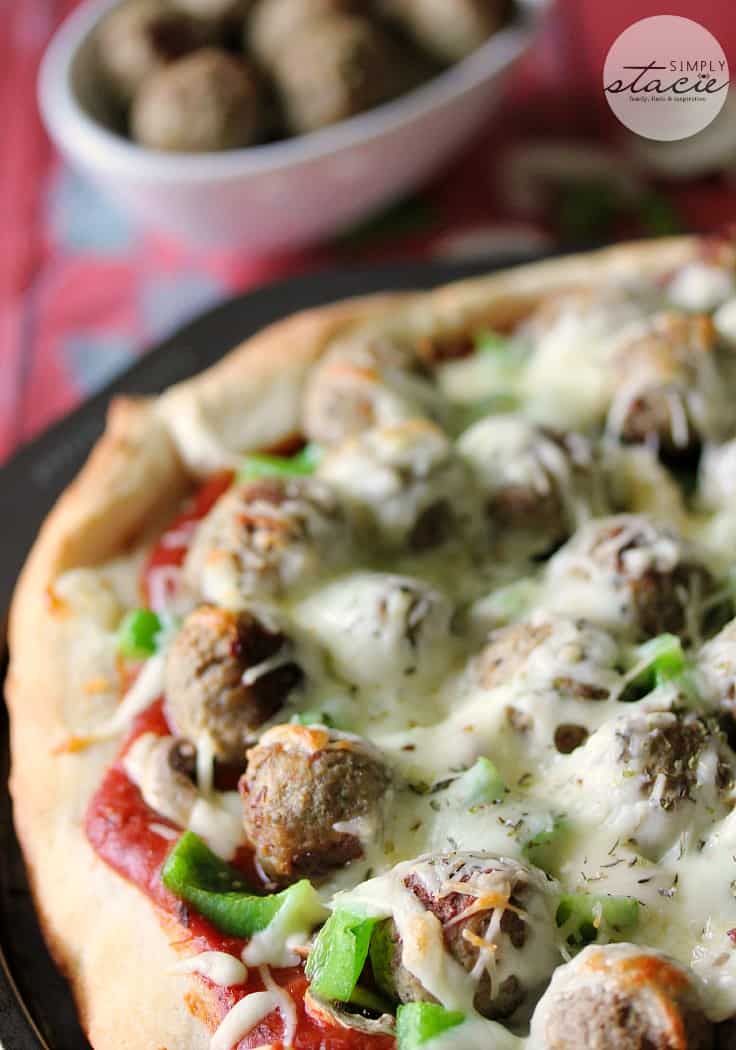 For more pizza recipes, check out my recipes for Sweet Chili Chicken Thai Pizza and Cheeseburger Pizza.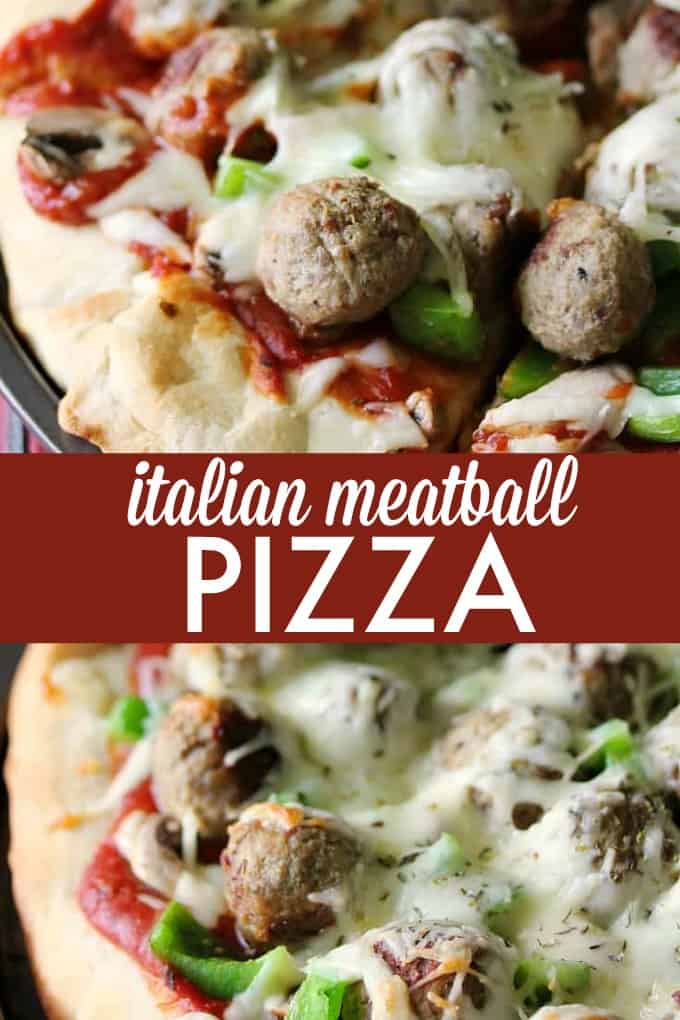 Do you ever put meatballs on your pizza?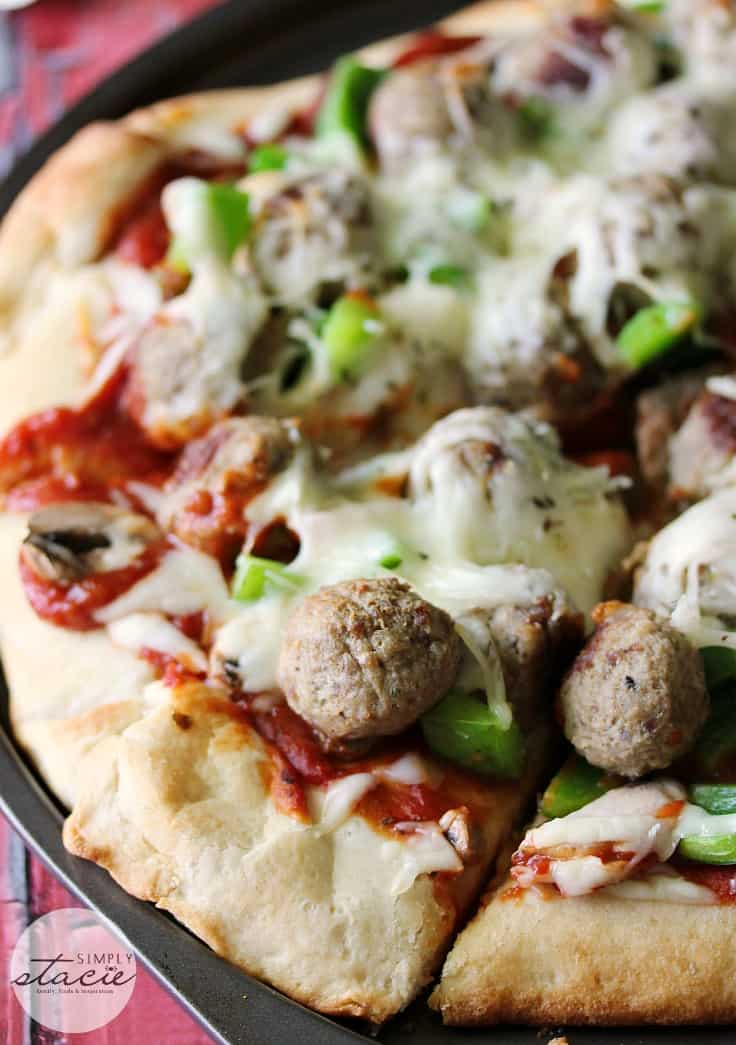 Yield: 6
Italian Meatball Pizza
A well-loved recipe in our home, Italian Meatball Pizza. Topped with mushrooms, green peppers, Italian meatballs, mozzarella and Parmesan cheese. Yum!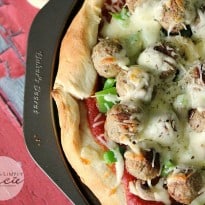 Ingredients:
1 Pillsbury Pizza Crust (or your own homemade pizza crust or other brand of refrigerated pizza crust)
3/4 cup pizza sauce
1 cup cooked Italian meatballs
1 small green pepper, chopped
1/2 cup sliced mushrooms
3/4 cup mozzarella cheese, shredded
1/4 cup Parmesan cheese
1/4 tsp Italian seasoning
Directions:
Prepare the pizza crust according to package directions. For the Pillsbury Pizza Crust I used, I greased a pizza pan and spread the dough to fit. Then I pre-baked for 8 minutes in a 400°F oven.
Spread pizza sauce over pizza crust, leaving a gap around the edge.
Evenly distribute green pepper, mushrooms, cooked meatballs over the sauce. Then top with mozzarella cheese and Parmesan cheese. Sprinkle Italian seasoning on top.
Bake an additional 7 to 10 minutes or until crust is golden and cheese is melted.