Brown Sugar Dijon Pork Tenderloin
This post was brought to you by the makers of French's Dijon Mustard. I received compensation to write this post through the French's Easter Program … all opinions expressed are my own.
Easter will be coming up shortly. Have you thought about what you'll be making for Easter dinner? I'm going to prepare this Brown Sugar Dijon Pork Tenderloin. This year will be the first time in six years that I'll be able to spend Easter with my extended family. It's nice to be closer to everyone and I'm looking forward to sharing a meal with my loved ones. I'm hoping to impress them with my cooking skills! I've improved quite a bit since I last cooked for them many years ago. I want it to be a meal to remember – not only for the food, but the good conversation!
One thing I've learned over the years is that you don't have to spend hours in the kitchen slaving away to create a beautiful meal. In fact, sometimes the simpler recipes are the best ones! A typical Easter dinner for us consists of usually ham, potatoes, sides of veggies, salad, rolls and lemon meringue pie for dessert. French's Mustard has been a staple for our Easter meals for years because you can't have ham without mustard, in my opinion anyways!
Brown Sugar Dijon Pork Tenderloin
This year, I'm planning to shake things up just a wee bit. I still plan to serve a mouthwatering Easter dinner to my family and I won't be spending hours in the kitchen prepping the meal. That won't change. However, I'm planning to make pork tenderloin instead of ham this year. I think it will be spectacular. How does Brown Sugar Dijon Pork Tenderloin sound to you? I've made it before and it is delicious (and super easy!).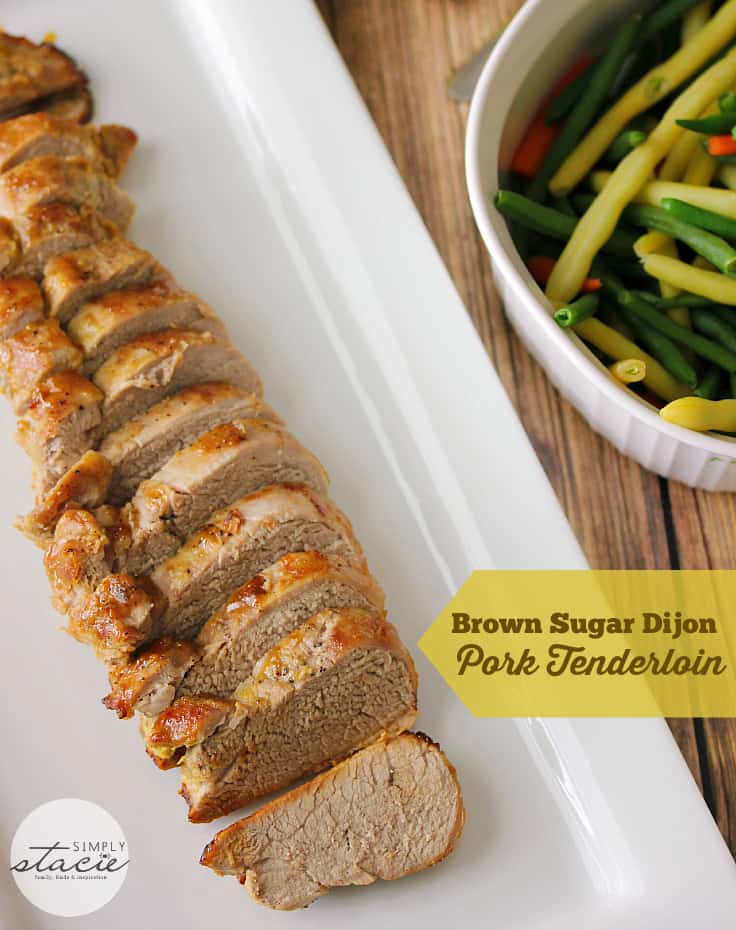 The glaze is made from brown sugar and French's Dijon mustard. That's it! Just those two simple ingredients to create a flavour you'll remember!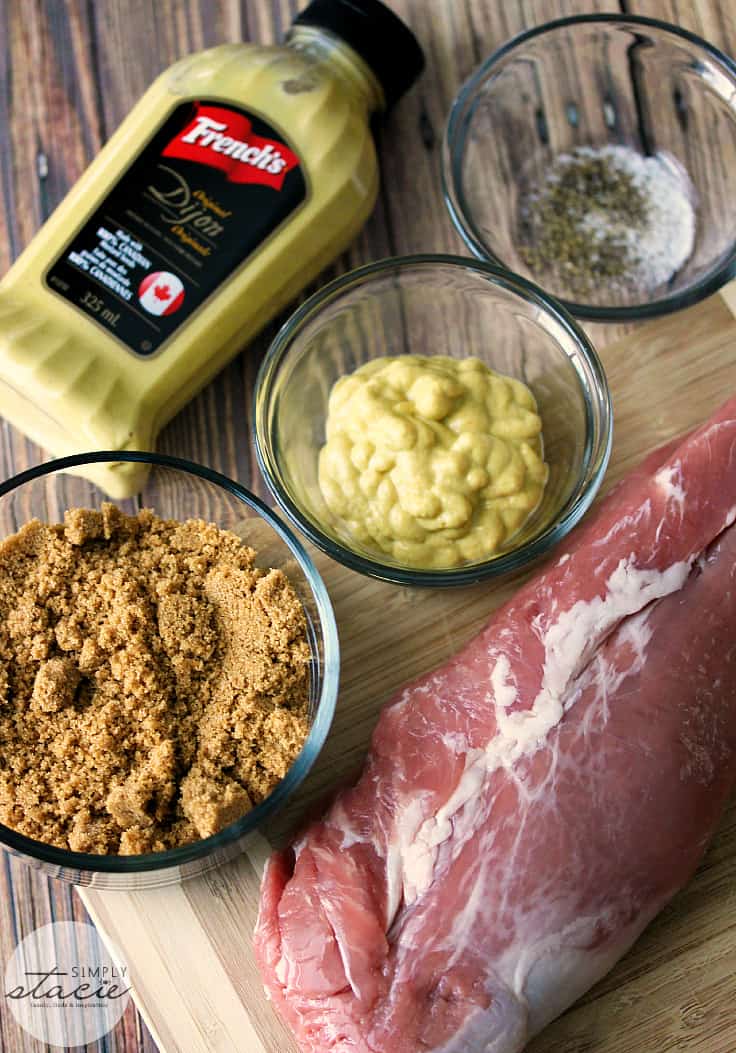 I often use French's Dijon mustard in my recipes. I love the robust kick of peppery flavour it adds to any dish. In this particular recipe, it complements the sweetness of the brown sugar making it a combination you'll crave to eat again.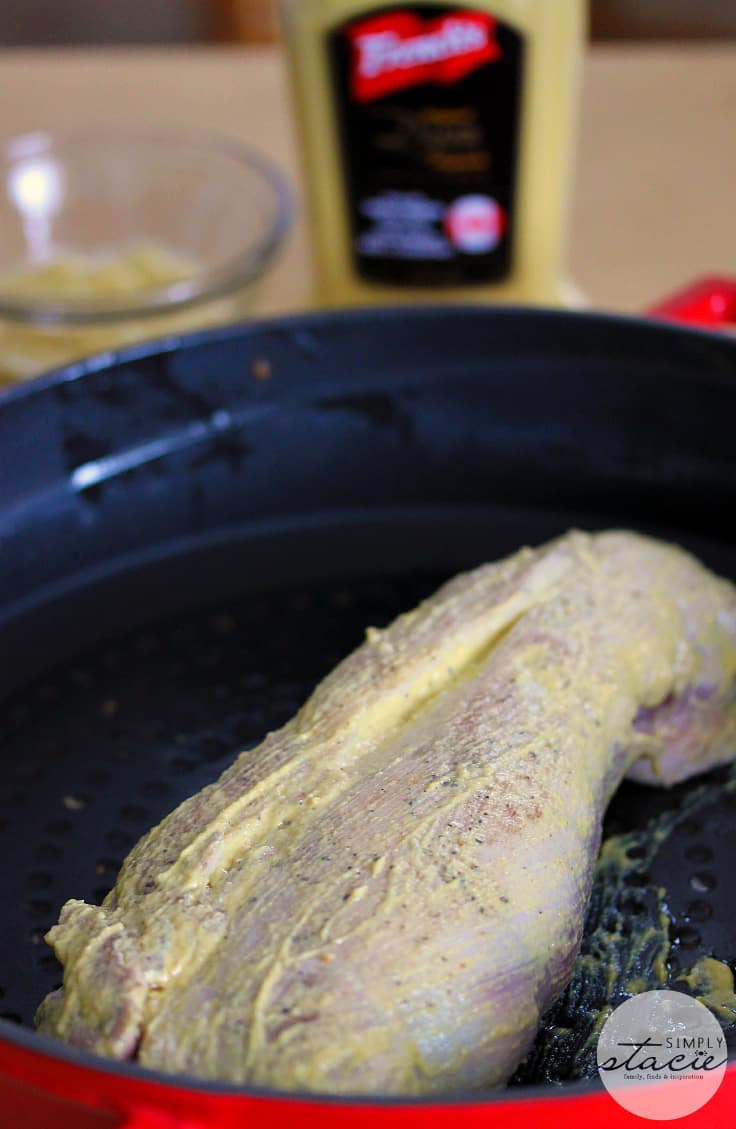 I brown the pork tenderloin on the stove top first and then add my glaze ingredients afterwards. It makes the meat juicy and tender. Plus, it makes for an appetizing looking dish, don't you think?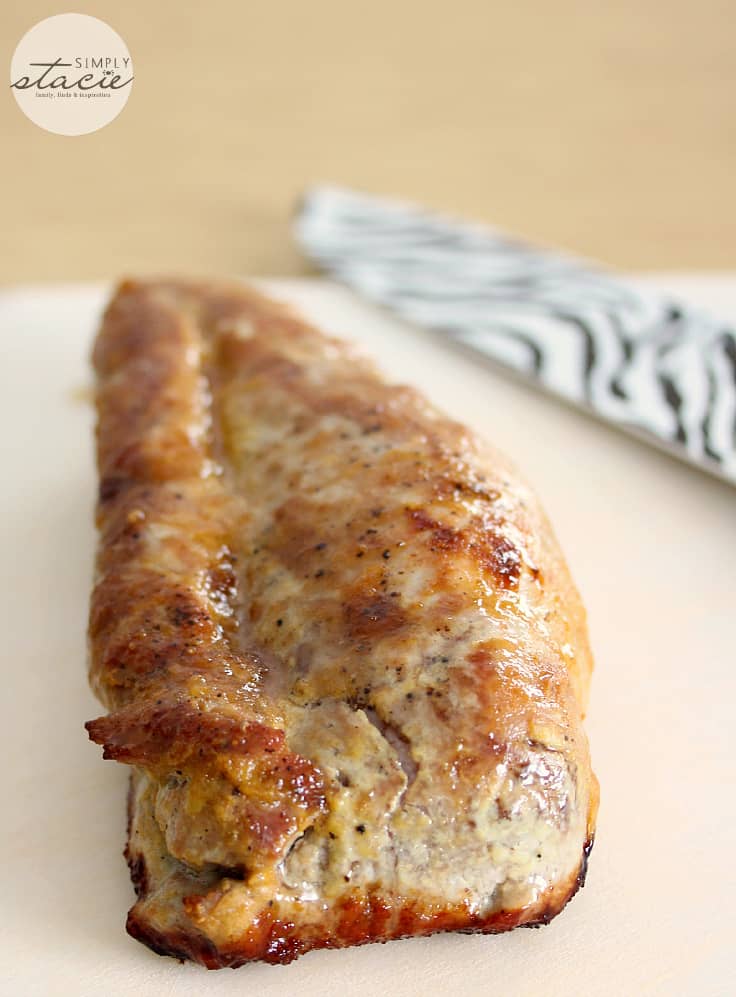 If you're serving a crowd, feel free to double, triple or even quadruple the recipe!
Serve it with your favourite Easter sides! It pairs great with potatoes and vegetables. I also serve it with a dish of Brown Sugar Dijon Dipping Sauce for an extra zing of flavor. I'm really excited to see the reaction of my extended family when they try this recipe. I'm betting it will be the star of the show, so to speak. It's that good!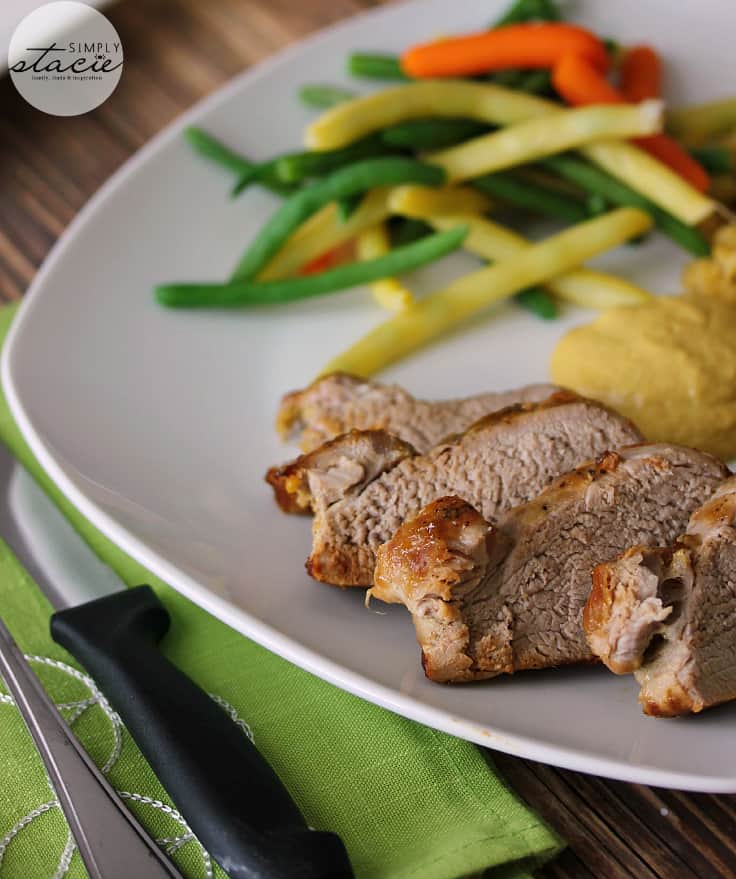 Let French's Dijon Mustard be the star of your Easter meal too. Whether you are making a main course, salad or side dish, add some extra zip with French's Dijon Mustard. Made with 100% Canadian mustard seeds, special seasonings and white wine, it adds an unforgettable taste to any dish.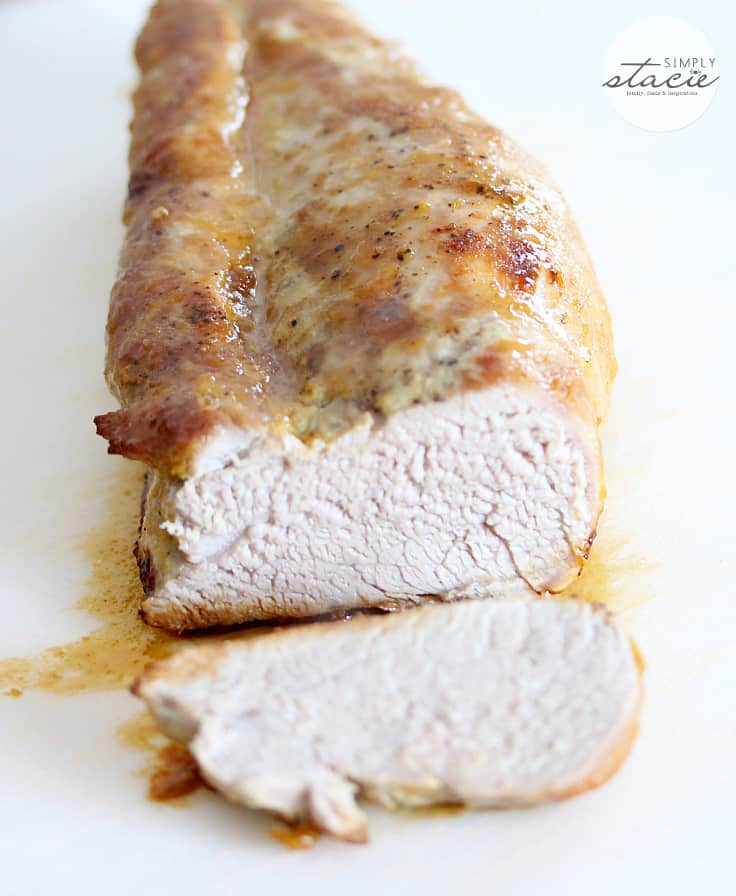 What do you plan to make for your Easter meal?

You might also like this Orange Mustard Pork Tenderloin.
Yield: 4
Brown Sugar Dijon Pork Tenderloin
A simple and memorable recipe for Brown Sugar Dijon Pork Tenderloin. Just two simple ingredients to create a meal your family will rave about!
Ingredients:
1 ½ lb pork tenderloin
1 tbsp olive oil
2 tbsp French's Dijon Mustard
¼ cup brown sugar
Salt and Pepper, to season
Brown Sugar Dijon Dipping Sauce
2 tbsp French's Dijon Mustard
1 to 2 tsp brown sugar
Directions:
Preheat oven to 400F. Season the pork tenderloin with salt and pepper on both sides.
Heat olive oil in a skillet over medium heat. Add pork tenderloin and brown, about four minutes per side. Remove from heat.
Place pork tenderloin in an oven proof pan. Brush the entire pork tenderloin with French's Dijon Mustard. Then sprinkle the pork tenderloin with brown sugar all over and press gently with your fingers to make it absorb in.
Bake, uncovered for 30 to 40 minutes, or until pork tenderloin is cooked. Remove from oven and let sit for 10 minutes before slicing.
Slice and serve with a Brown Sugar Dijon dipping sauce if desired. To make the dipping sauce, simply mix together the Dijon mustard and brown sugar. Taste test for desired sweetness.
Use a meat thermometer to check that the pork is properly cooked.
Helpful Kitchen Tools
This post contains affiliate links.
You will love
If you enjoyed this simple pork recipe, you might also like these yummy posts.