Tiramisu Brownies
I've always dreamed of someday visiting Europe. My best friend, Angel, lived in Italy for two years and I vicariously experienced Italy and other nearby countries through her Facebook photos. Someday maybe I'll get over there! For the time being though, I'll have to be satisfied looking at pictures and drinking Barista Prima Italian Roast coffee. It's one of the best cups of coffee that I've had in awhile!
It's a dark roast and is on the stronger side which I prefer. It's a great coffee to start your day! I use cream in mine to soften the strength a little. It reminds me of the coffee my neighbour used to make when we lived in Edmonton. She was from Europe and they always ended each meal with some coffee.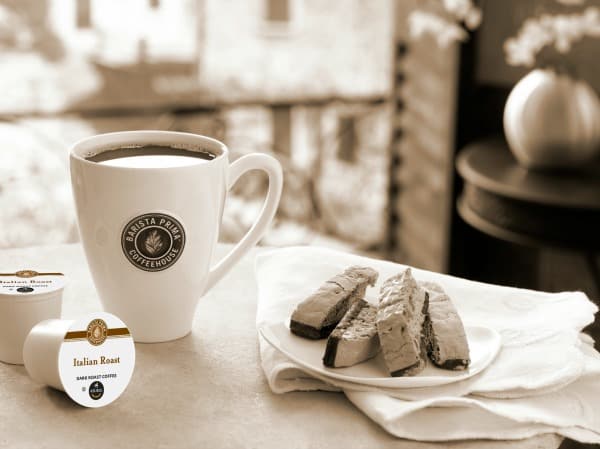 Image Source: Green Mountain Coffee
Barista Prima Coffeehouse has four varieties of coffee. All are dark roast and European.
Italian Roast (Dark Roast): Robust, bold with ripe fruit and berry notes. Roasted in the Italian tradition of coffee house brews. Also comes in Decaf.
Colombia (Medium-Dark Roast): Wondrously bright, bold fruit notes and a distinctive hint of walnut. High altitude treasure from a land of legendary coffee.
French Roast (Darkest Roast): An intensely bold and daringly dark brew. Sweet, smoky love song to the cafes of Paris.
House Blend (Medium-Dark Roast): Well-rounded, toasted-nut finish with subtle hints of bittersweet chocolate. Classically balanced, lively splash of citrus.
Which one are you most interested in trying? Since I've already tried the Italian Roast, I think the next one I will pick up is French Roast. I'll close my eyes and imagine myself transplanted to the streets of Paris!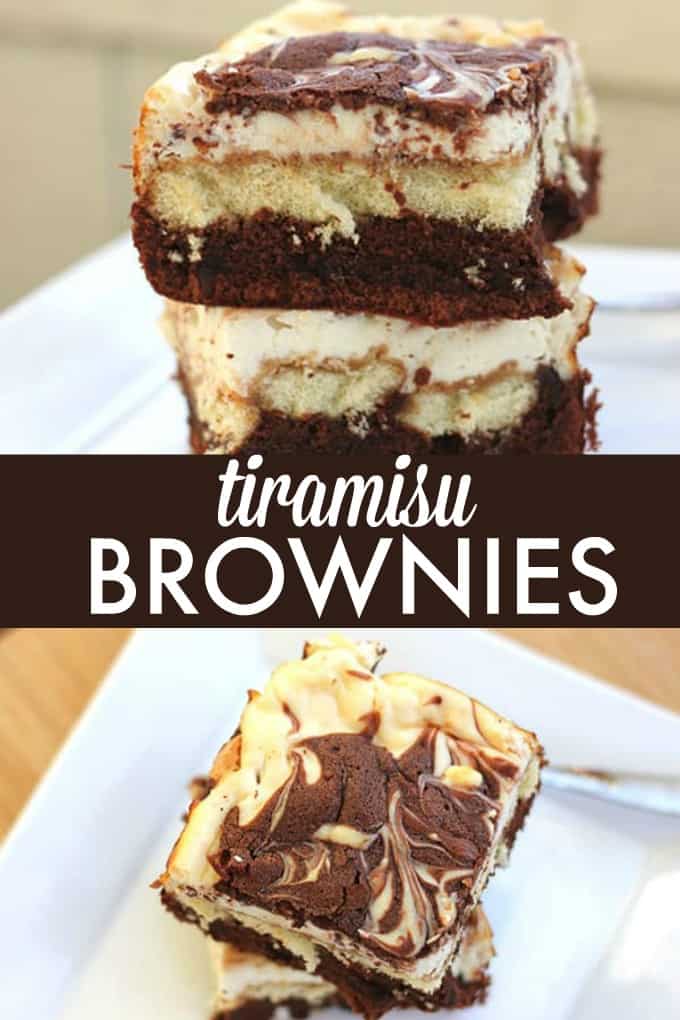 I also tried a new dessert thanks to Chef Maureen Joyce and Barista Prima Coffeehouse: Tiramisu Brownies. I've never made Tiramisu before. In fact, I've never even eaten it! I've always wanted to try it though. Green Mountain Coffee sent me some of the ingredients to make the brownies including the ladyfingers. Stores here don't carry them (small town)! I picked up a few of the cold ingredients like the cheeses and dark rum. I wanted to make it as close to the recipe as I could so I could experience it. I think next time though I'll add a few extras in and see how that changes up the taste!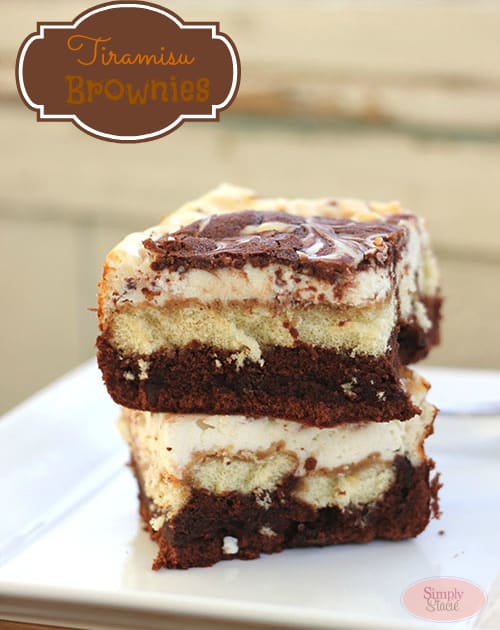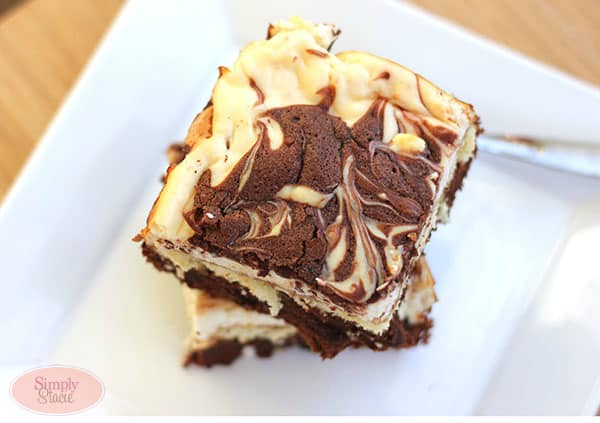 It was to die for! Ohmygosh I've been missing out all these years! It was rich and sweet and I could taste a hint of the coffee too. It goes perfectly with a cup of Italian Roast coffee. If you are looking for a dessert to impress, try this recipe!
You can pick up some Barista Prima Coffeehouse K-cup packs at GreenMountainCoffee.com of course. It's also available in national retailers like Walmart and Bed, Bath & Beyond.
Yield: 12
Tiramisu Brownies
Rich and sweet with a subtle coffee flavour, this layered dessert is a perfect ending to a meal.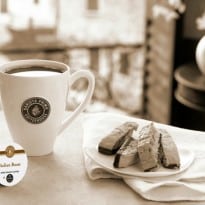 Ingredients:
12 oz. chocolate chips
1 cup butter, softened
1 cup sugar
4 whole eggs
4 egg whites
1 cup cake flour
8 oz. Mascarpone cheese, room temperature
8 oz. cream cheese, room temperature
1/4 cup sugar
4 egg whites
2 tsp. vanilla extract
1 package soft ladyfingers
1 cup Barista Prima Coffeehouse Italian Roast coffee, brewed
2 tbsp. Dark Rum
Optional: liquid coffee extract, to taste
Wild Card Ingredients: Mint extract, raspberry preserves, nuts
Directions:
In a large bowl, melt the chocolate. Stir until smooth and leave it to cool. Heat the oven to 350°F. Line a 13″ x 9″ baking pan with parchment paper. Add chocolate to a mixing bowl with the paddle attachment on. Beat in the butter followed by 1 cup of sugar and the 4 eggs and 4 egg whites. Add the coffee extract followed by the flour. Mix on low speed until just combined. Pour the batter into the prepared baking pan minus 1 cup of the brownie batter. Lay the ladyfingers upside down on top of the batter, and push down slightly. Brew 1 Barista Prima Coffeehouse Italian Roast K-Cup pack and combine the hot coffee and dark rum. Using a pastry brush, carefully brush the Barista Prima Coffeehouse coffee & rum mixture over the ladyfingers until they are saturated.
In another bowl combine the mascarpone cheese, cream cheese, and 1/4 cup of sugar, 4 egg whites and vanilla extract. Spread topping over ladyfingers over ladyfingers. Place spoonful of brownie batter on top of the creamy filling and swirl it lightly with a toothpick or knife. Optional: add wild card ingredients as you wish.
Bake for 45 to 50 minutes or until center is almost set and brownies begin to pull away from sides of pan. Cool completely in the pan before slicing it.
Recipe courtesy of Chef Maureen Joyce and Barista Prima Coffeehouse
Disclosure: I was not financially compensated for this post. I received a sample of the product for review purposes. The opinions are my own, based on my personal experience with the product.