Cherry Chocolate Brownies are such a treat. A tender chocolate brownie with chopped maraschino cherries mixed in, so every bite has cherry flavor in it. You will love this recipe if you are a fan of chocolate covered cherries. Fruit and chocolate are always welcome in our home.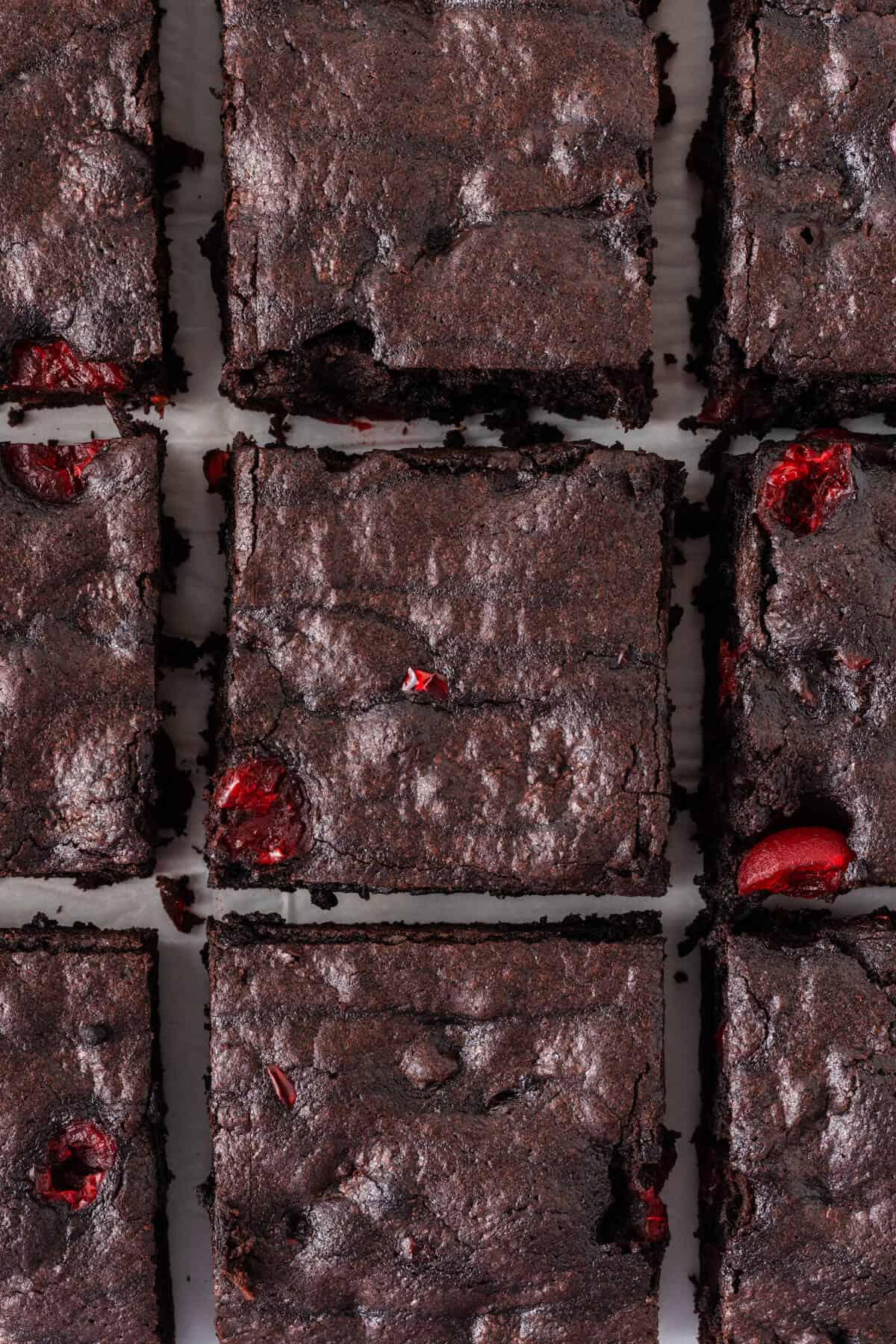 Last month my recipe for Maraschino Cherry Cupcakes, was something I felt like I couldn't top. Then I made chocolate cherry brownies, and I was shocked. Maraschino cherries are so much more than for an ice cream sundae. Run to the store, buy a jar and try this recipe stat.
Cherry Chocolate Brownies
They are moist and chewy and full of sweet maraschino cherry goodness. You can also add nuts, but I left them out of my recipe. Top with some vanilla ice cream or eat them plain, these Cherry Chocolate Brownies make a scrumptious (and seriously simple) dessert.
Ingredients
Butter
Sugar
Almond extract
Eggs
All-purpose flour
Salt
Cocoa powder
Maraschino cherries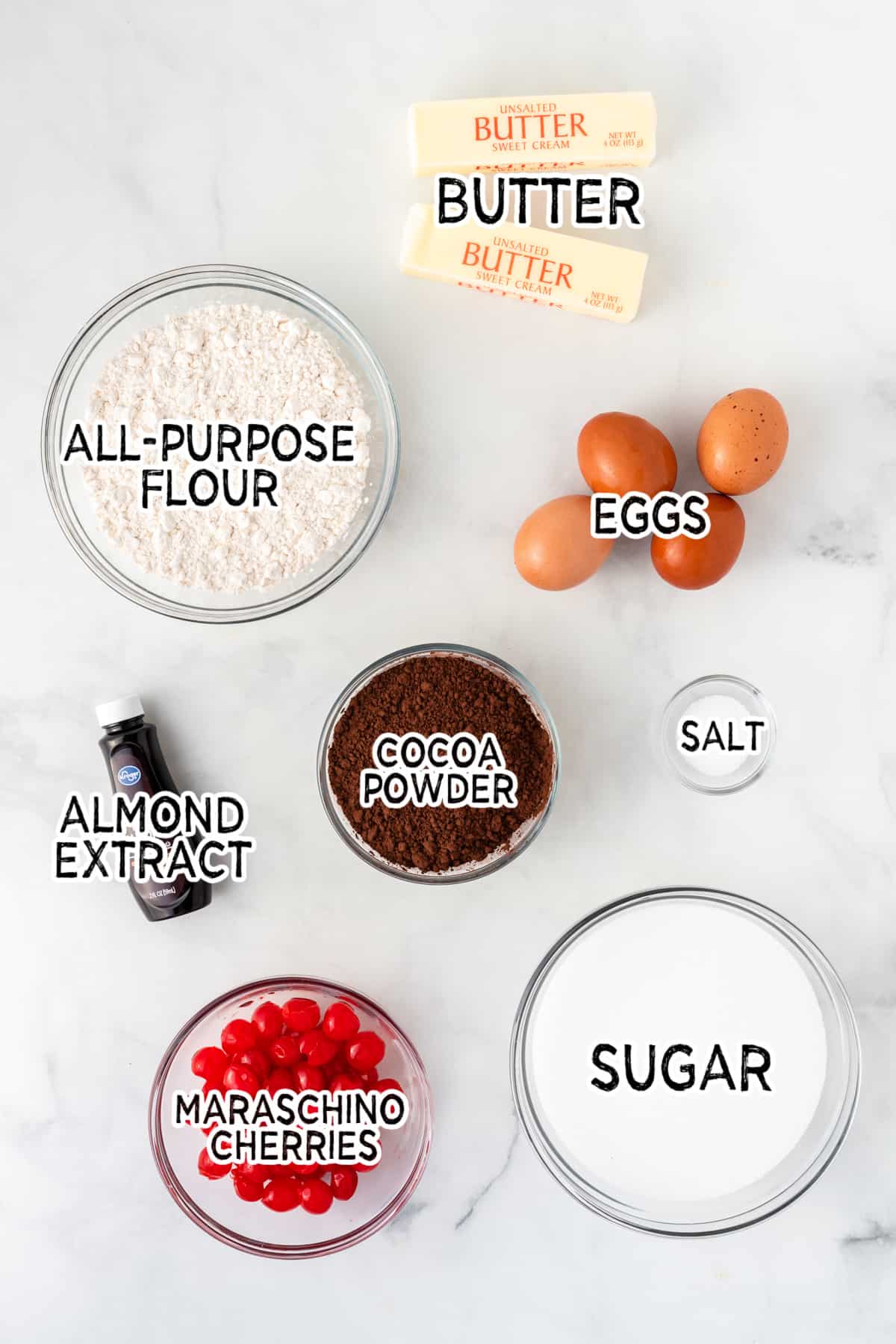 How to Make Chocolate Cherry Brownies
Step One: Stir together melted butter and sugar.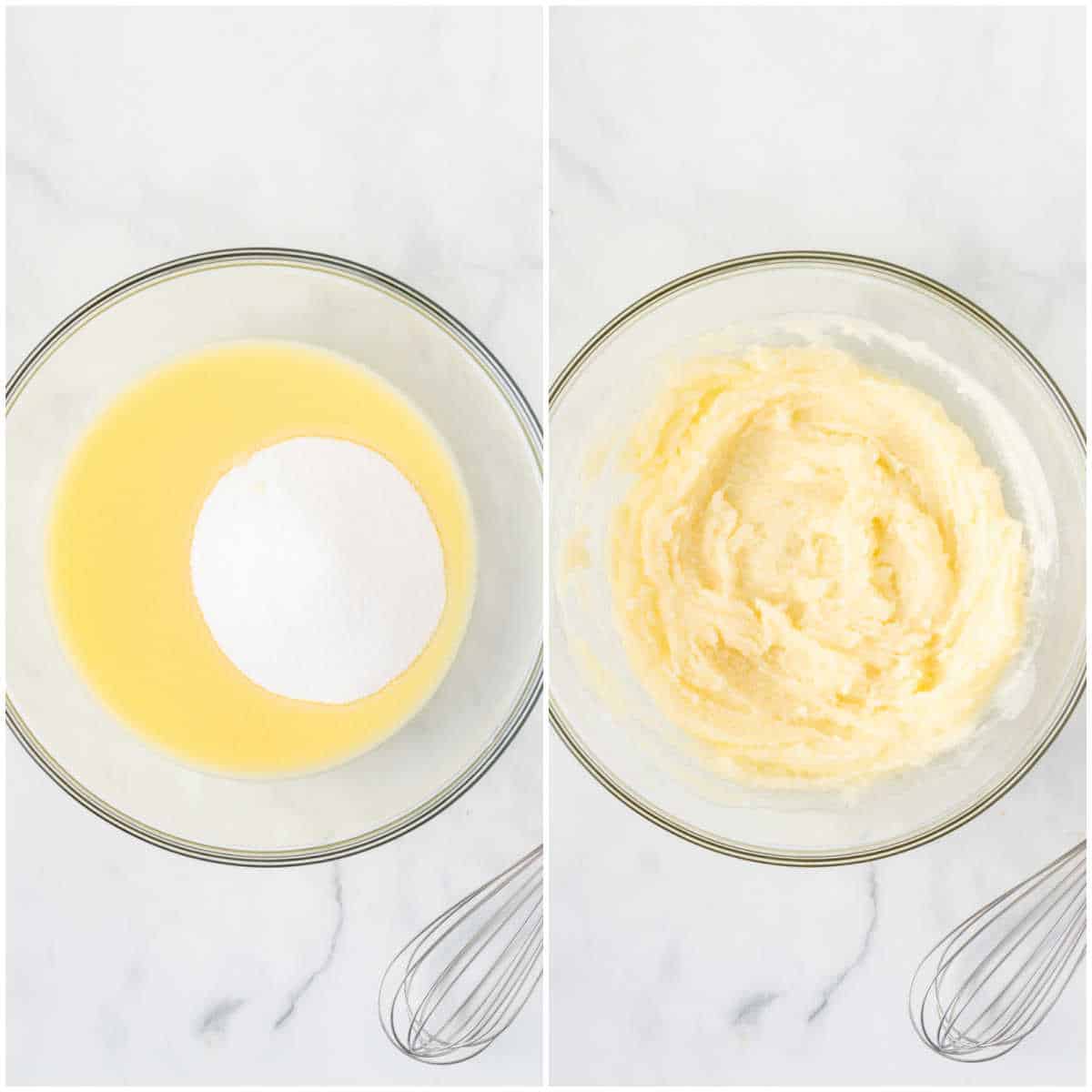 Step Two: Whisk in almond extract and eggs.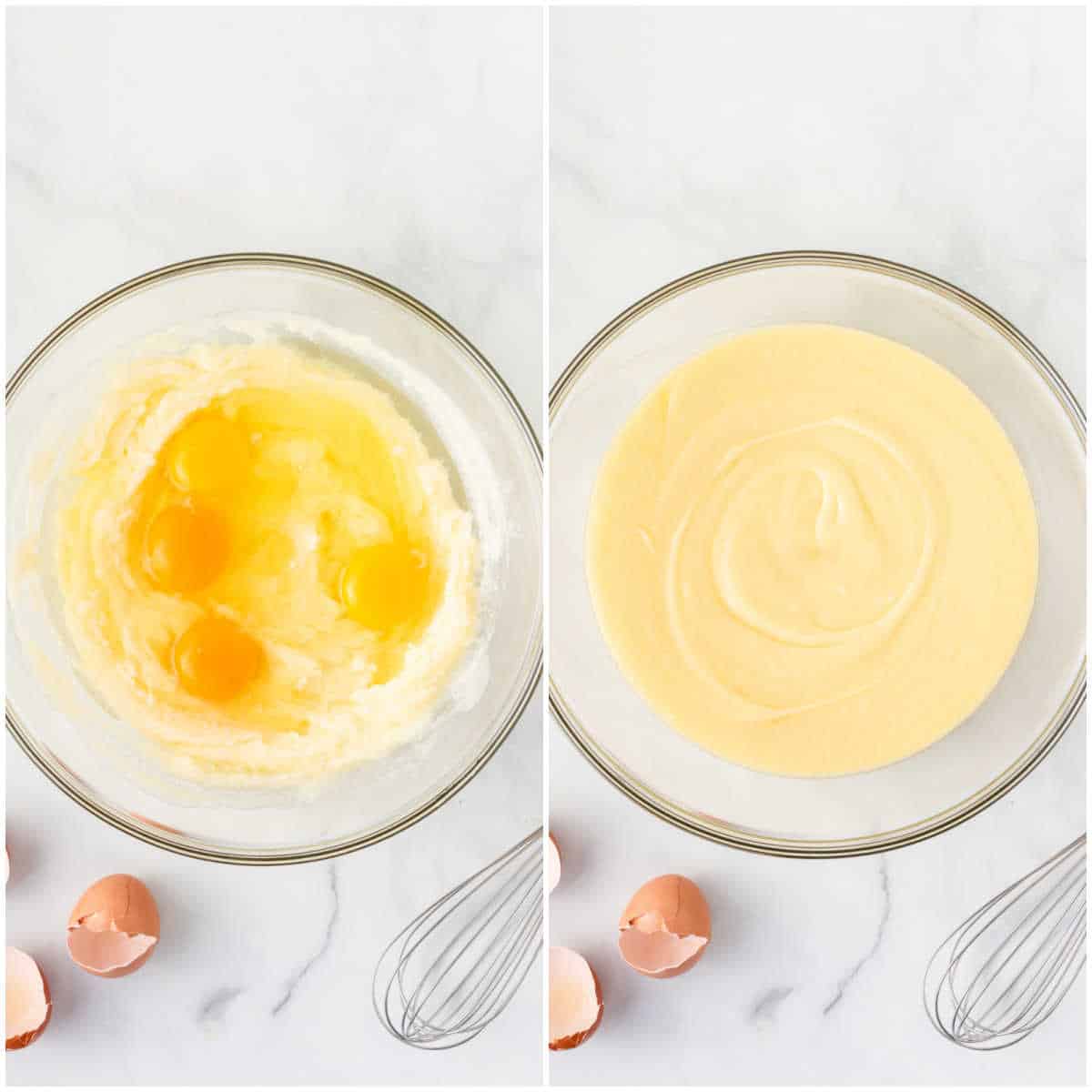 Step Three: Stir in flour, salt, and cocoa.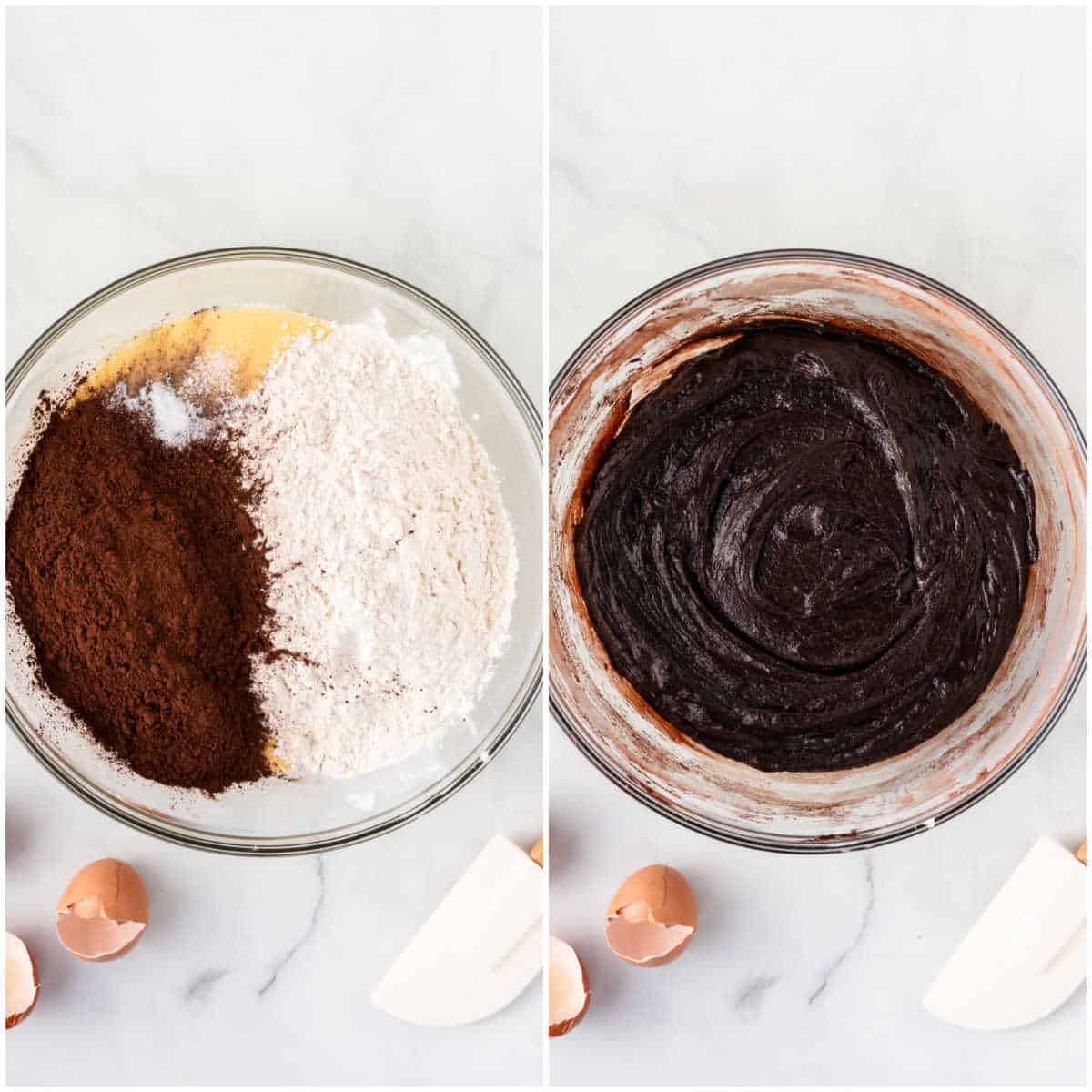 Step Four: Add cherries and mix again.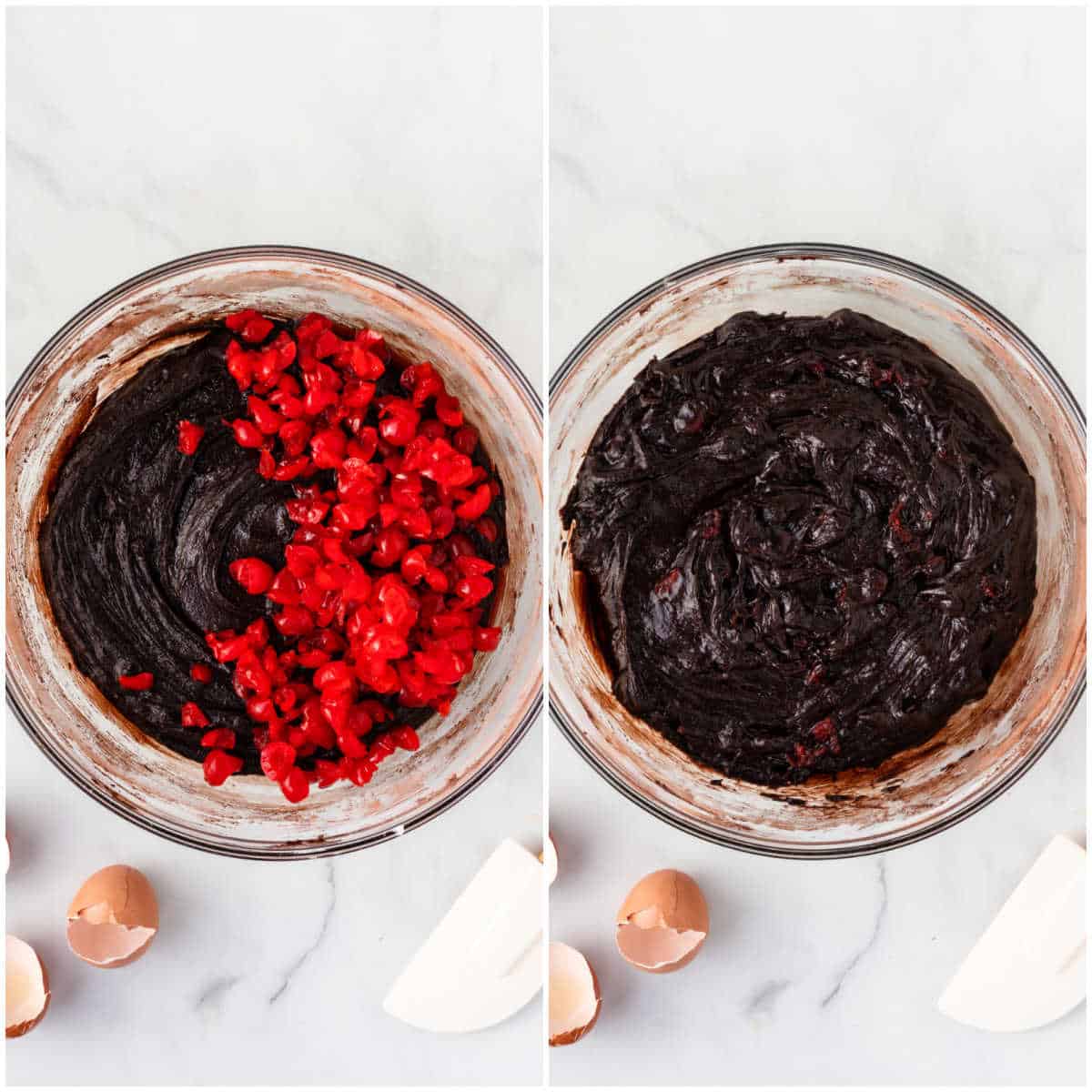 Step Five: Spread in a greased 9×13″ pan and bake at 350° for about 30 minutes, or till toothpick comes out clean.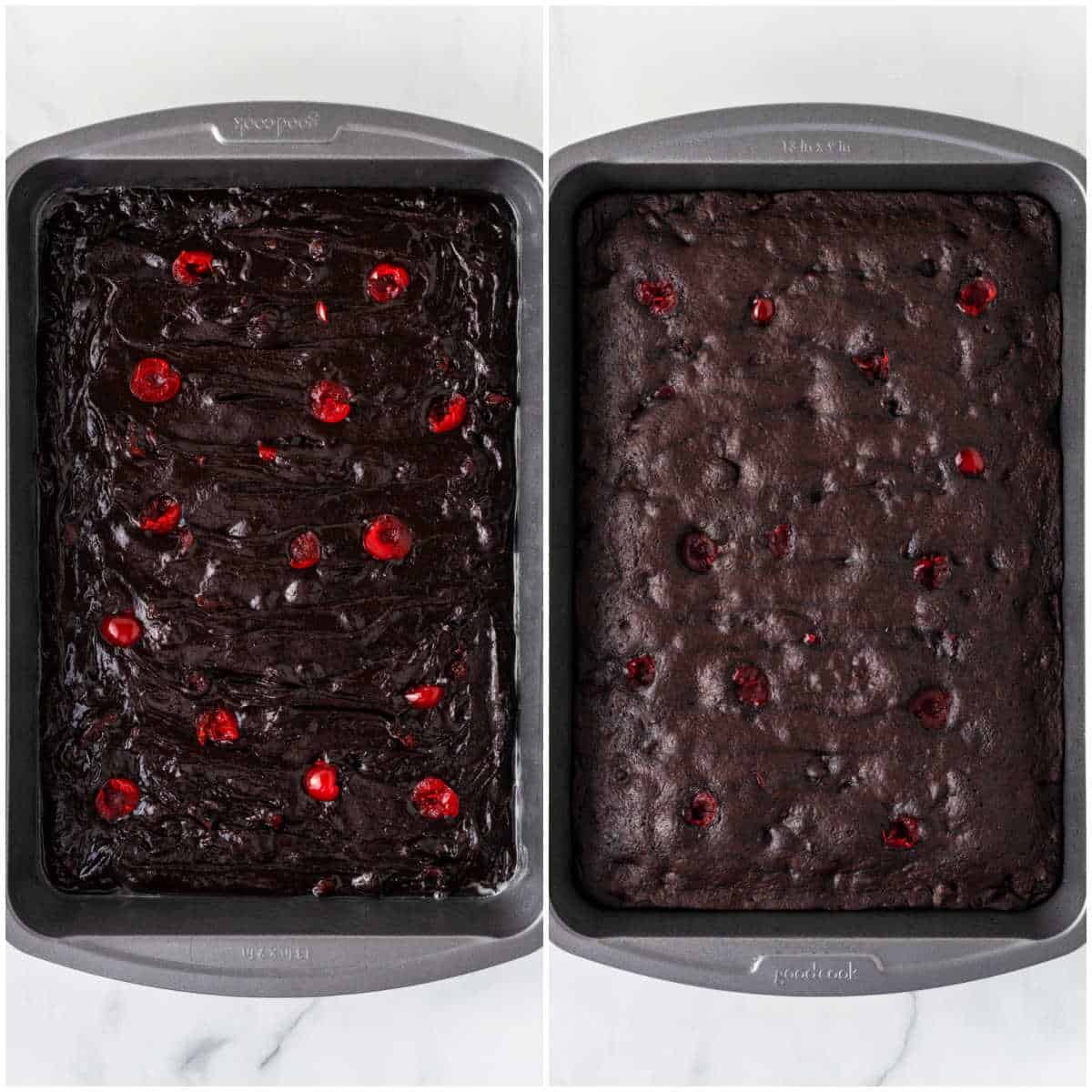 Check Out These Other Brownie Recipes
Banana Split Brownies| Your favorite ice cream dessert made into a brownie. This is such a fun brownie recipe that is great for summer cookouts, birthday parties and more.
Peanut Butter Cheesecake Brownies| If you love peanut butter and chocolate together, try this recipe. Add in the swirl of cheesecake and it throws these over the top!
Caramel Bacon Brownies| Salty and sweet come together in this bacon caramel brownie recipe. I know it might sound unique, but trust me, the flavors work perfectly together.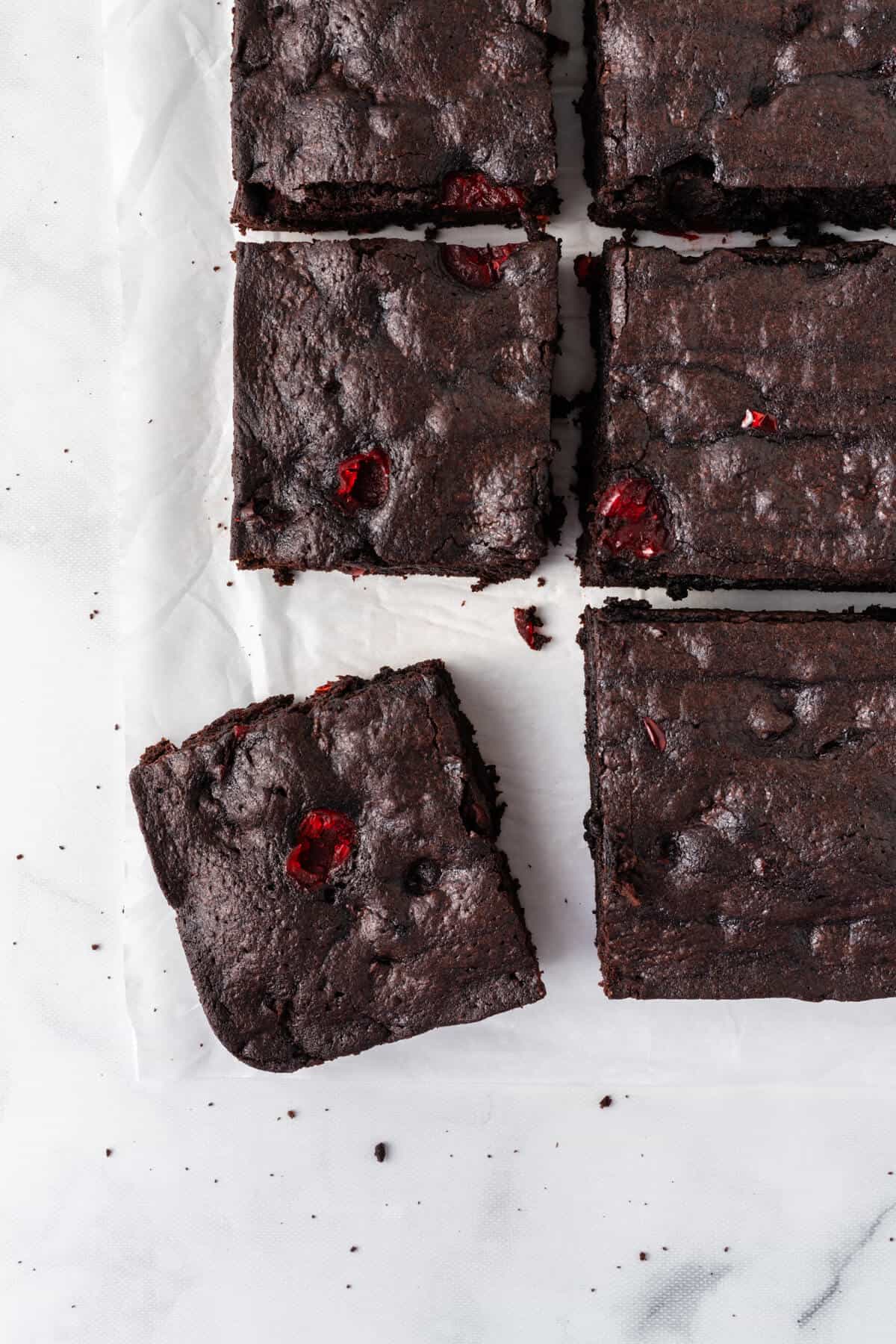 Can I Use a Boxed Brownie Mix for this Cherry Chocolate Brownies Recipe
If you don't like making homemade brownies, you can opt for a box and add in chopped cherries and fold it in and bake. But, I will tell you the recipe is super easy to make, and homemade brownies always win me over. Give this recipe a try with homemade brownies or boxed, either way, yum!
Add-Ins For Chocolate Cherry Brownies
White Chocolate Chips
Walnuts
Macadamia Nuts
Chocolate Chips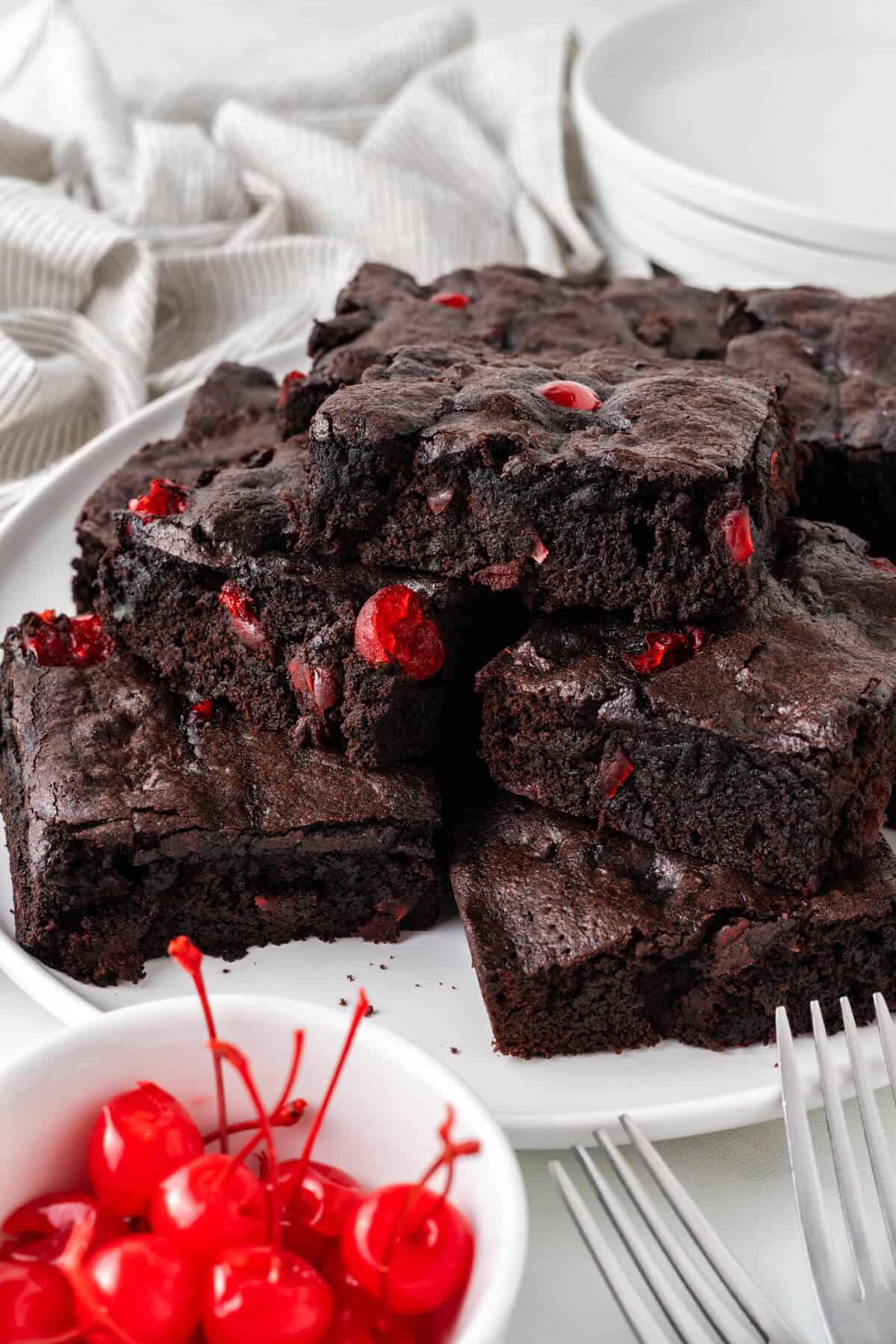 How to Store Cherry Chocolate Brownies
I keep these in the fridge, I find it allows them to last longer before they go bad. Then if you want a warmer brownie, just warm it up in the microwave or allow it to come to room temperature before eating.
How to Serve Cherry Chocolate Brownies
Add a dusting of powdered sugar on top
A dollop of whipped cream
Or a scoop of ice cream
Can You Use Real Cherries Instead of Maraschino Cherries
I think you could easily swap out maraschino with real cherries. Just make sure to get rid of the seed and chop them up. Then fold into the batter like you would with the maraschino. You might find it isn't as sweet as with the maraschinos, but I am sure it would still be a really delicious brownie recipe.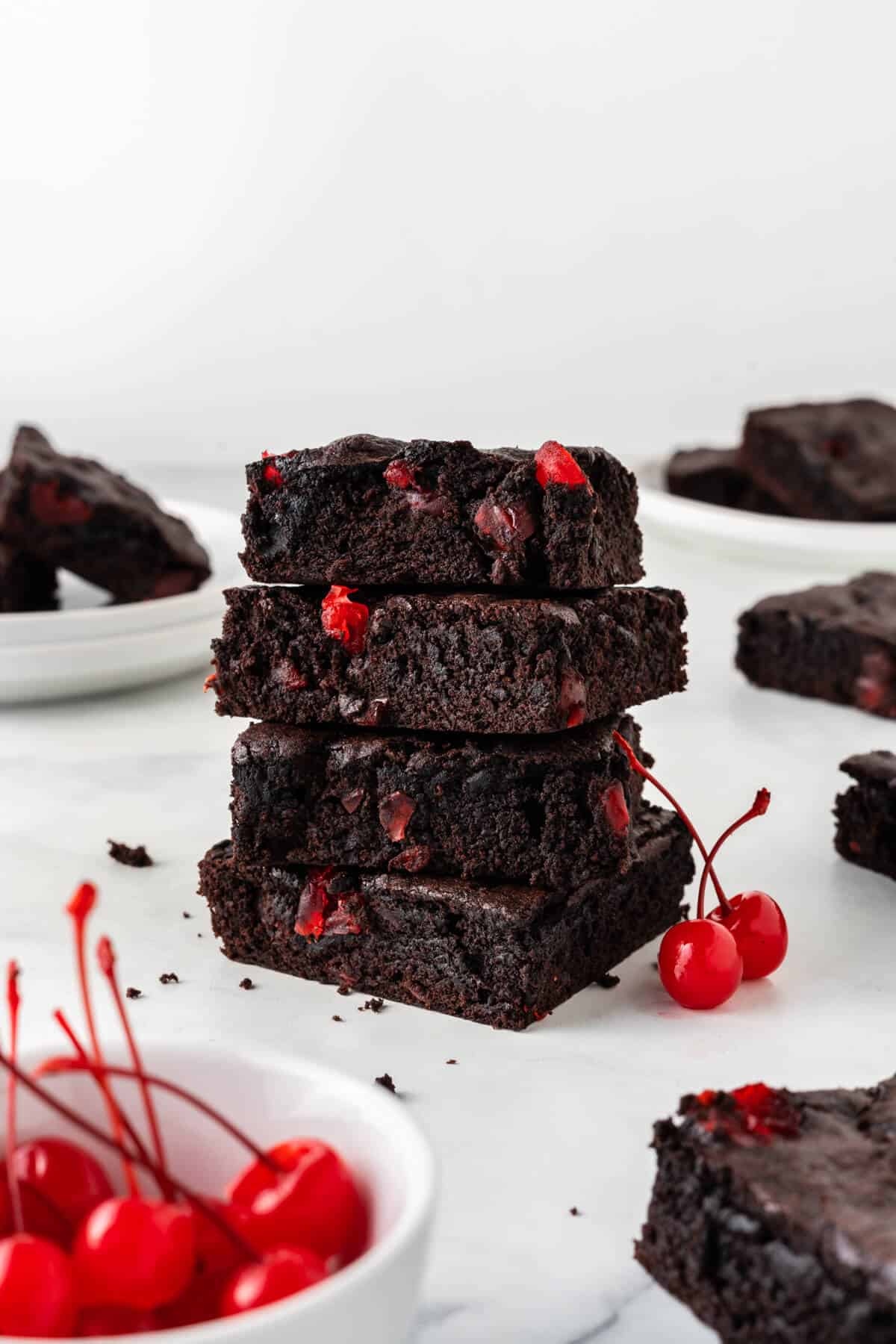 Will Dried Cherries Work in Cherry Brownie Recipe
I can't say for sure, but I am sure it would work. I think dried cherries would offer a sweeter flavor, but would be tasty to get bits of dried cherries throughout.
How Do You Keep Brownies Moist
Once you have the brownies cooked and cooled you can now store them. To keep your brownies moist simply lay a piece of parchment paper on top of the brownies, place a single piece of bread and then top with another piece of parchment paper or wax paper. This will help keep the brownies moist for 1-2 days longer.
Do not eat the bread once you are done using it, and don't add more than one piece to the brownies.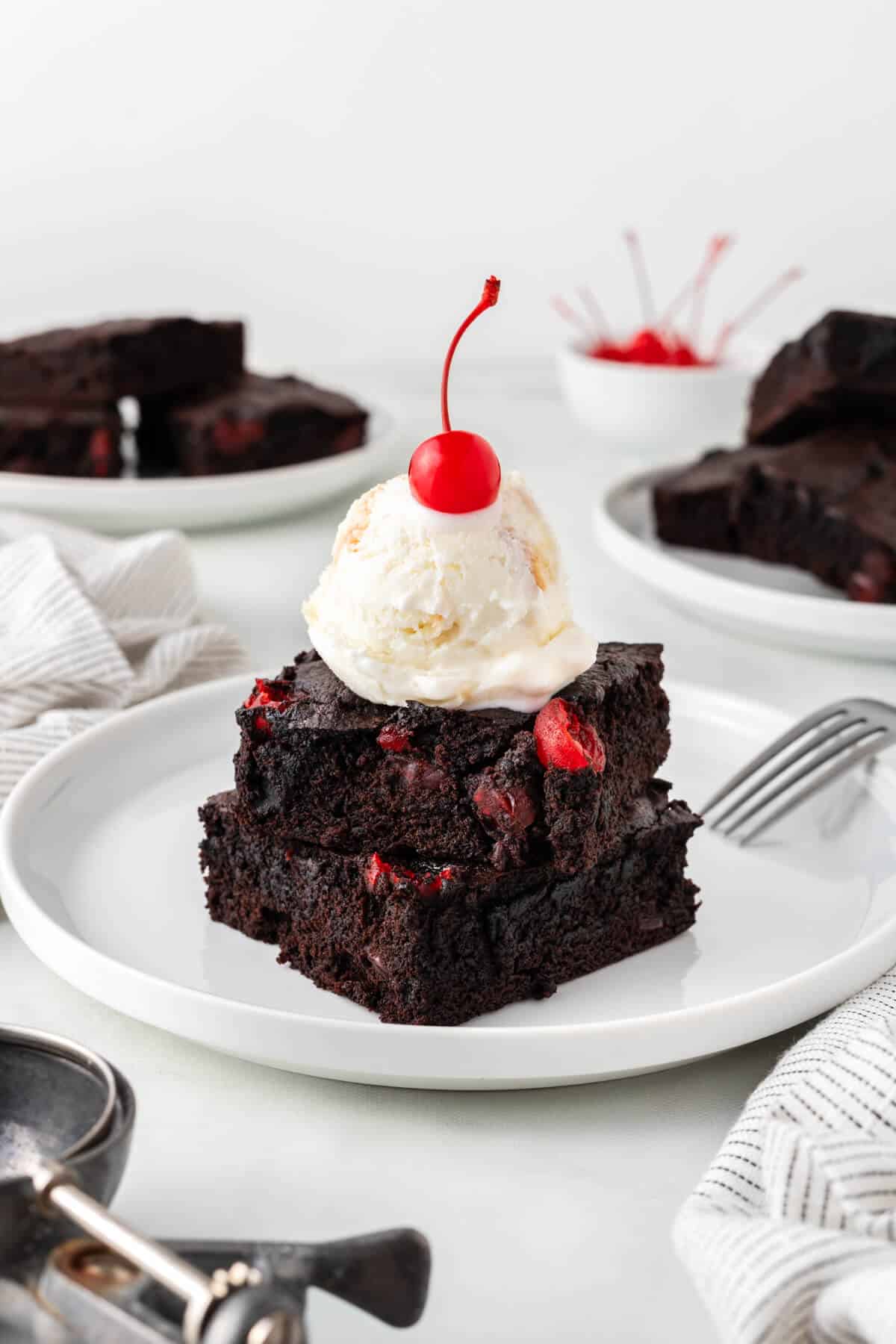 Will These Brownies Freeze
You should have no problem freezing these brownies. Simply allow them to fully cool on the counter, and then cut and transfer to a freezer bag or freezer friendly container. Then freeze for up to three months. Thaw on the counter or in the fridge and serve.
I have done it this way, and then when I craved a sweet I go in grab one brownie, let it thaw and then enjoy. Or you can make an extra batch of brownies and freeze them without being cut if you prefer.
Give this Cherry Brownies recipe a try. We make them for holiday parties, events, afternoon snacks, and for any other occasion I can think up! There is no wrong time for a tasty brownie in my opinion.
You'll also love these Chocolate Raspberry Brownies, Reese's Stuffed Brownies and Winter Cherry Cobbler.
Have you ever tried a Cherry Chocolate Brownie?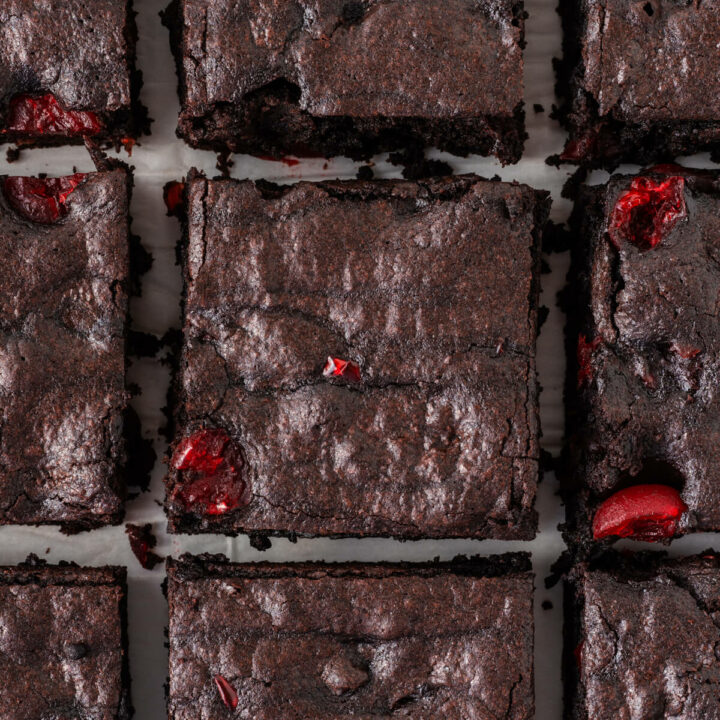 Cherry Chocolate Brownies
Rich and sinfully sweet brownies packed with luscious cherries!
Ingredients
1 cup unsalted butter, melted
2 cups sugar
1 teaspoon almond extract
4 eggs
1 ½ cup all-purpose flour
1 teaspoon salt
⅔ cup natural unsweetened cocoa powder
1 cup maraschino cherries, chopped and stems removed
Instructions
Stir together melted butter and sugar. Whisk in almond extract and eggs.
Stir in flour, salt, and cocoa powder. Add cherries and mix again.
Spread in a greased 9×13″ pan and bake at 350° for about 30 minutes, or till toothpick comes out clean.
Let cool before cutting into squares.
Recommended Products
As an Amazon Associate and member of other affiliate programs, I earn from qualifying purchases.
Nutrition Information:
Yield:

24
Serving Size:

1
Amount Per Serving:
Calories:

193
Total Fat:

9g
Saturated Fat:

5g
Trans Fat:

0g
Unsaturated Fat:

3g
Cholesterol:

51mg
Sodium:

102mg
Carbohydrates:

27g
Fiber:

1g
Sugar:

19g
Protein:

2g