Mexican Meatloaf
I had a lifelong aversion to meatloaf up until the past couple years. My mom used to make it when I was younger and I hated it. Actually, I hated most foods being the picky kid I was, but meatloaf I loathed. Even the name sounded gross to me.
A few years back, John asked why I never made meatloaf for supper. He had grown up on his mom's meatloaf too, but had the opposite experience. He loved meatloaf and wanted it to be a part of our regular meal plan.
The first meatloaf I made I used regular store brand ketchup. I was not a fan. John was in heaven though.
The second time around I changed up some ingredients and omitted the ketchup. Instead I used salsa and made it a Mexican style meatloaf! Crushed tortilla chips, taco seasoning and salsa gave it the spicy Mexican flavour that I love in other foods. It turned out fabulous! I ended up eating more than John, which isn't easy to do.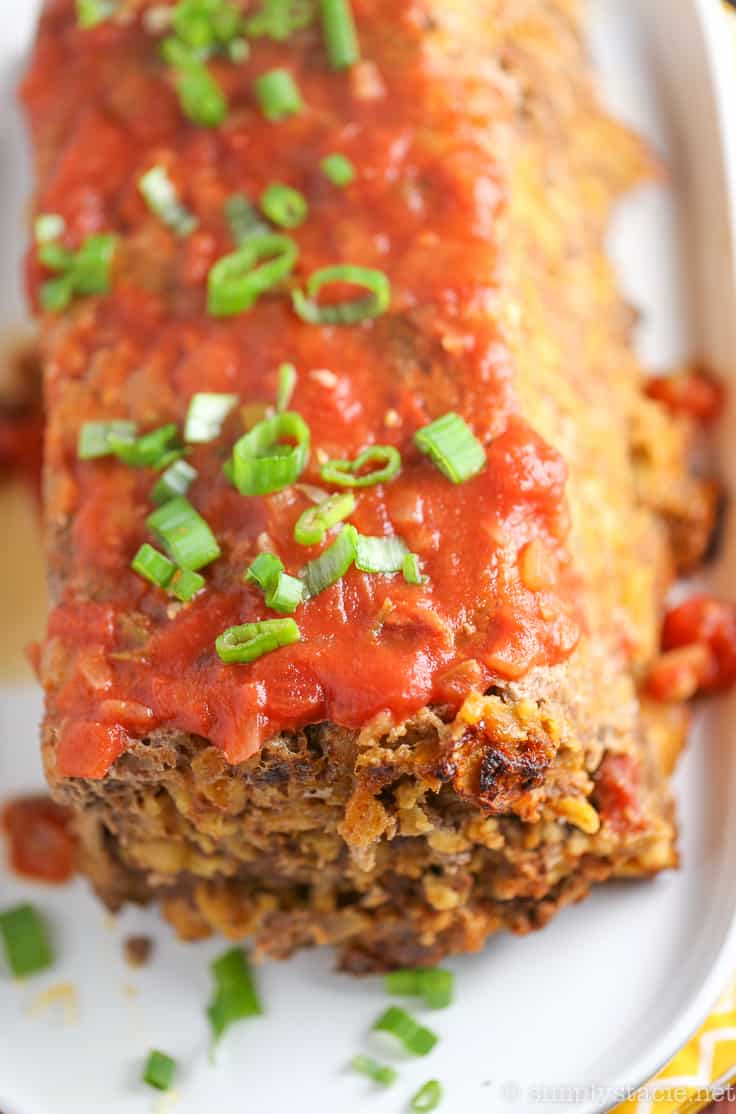 I also added shredded cheddar cheese in the loaf itself to add some extra flavour. The topping is simple: salsa and green onions. I wanted to avoid the sugar laden sauce that normally goes on meatloaf.
Mexican Meatloaf
Author:
Serves: 6
Ingredients
2 lb extra lean ground beef
1 1/2 cup crushed tortillas
1 cup cheddar cheese, shredded
2/3 cup salsa + 1/2 cup salsa
2 eggs
1 packet taco seasoning
1 can green chilies (127ml)
3 green onions, chopped
Instructions
Preheat oven to 350F. Spray a loaf pan with cooking spray.
In a large bowl, add ground beef, tortillas, cheese, 2/3 cup salsa, eggs, taco seasoning and green chilies. With your clean hands, combine the mixture until everything is mixed together well.
Add meat to a loaf pan. Place on a baking sheet and put in the oven for 1 to 1 hour 10 minutes, or until meat is cooked. Use a meat thermometer to check.
Remove from oven and let cook for a few minutes before flipping over onto a serving platter. Spread 1/2 cup salsa and green onions on top. Serve hot.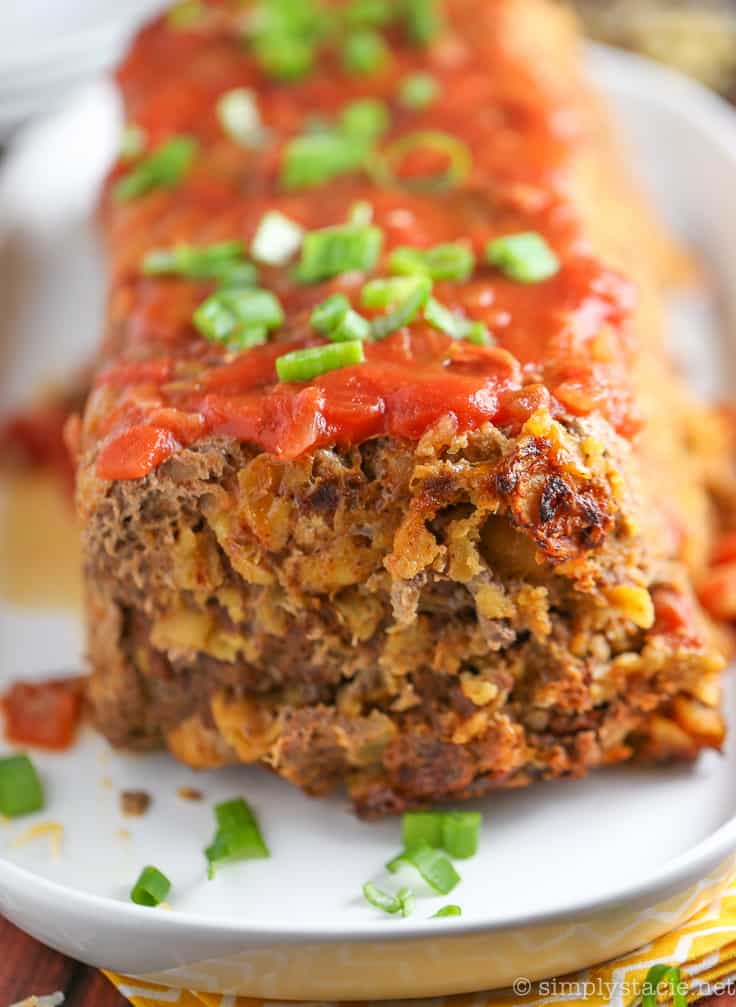 This meatloaf is moist, a wee bit spicy and is easy to make. The only thing is that ground beef prices are so high these days so I can't make it as often as I'd like. Ground chicken can be used as a replacement though.
I like to remove my meatloaf from the loaf pan for serving. I find it's way easier to cut into slices on a serving platter vs. trying to maneuver a knife in a loaf pan.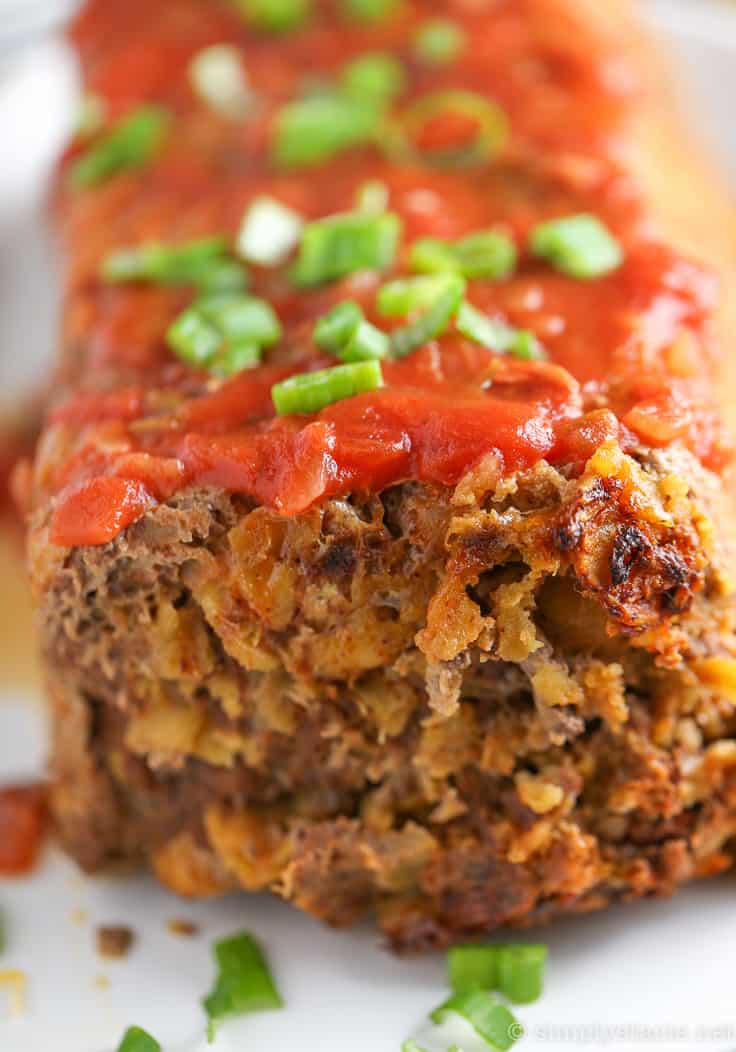 So here it is everyone: the meatloaf recipe that made me like meatloaf again. I hope you'll enjoy it as much as I do!
What do you put in your meatloaf?