This escargot recipe is one of my favourite appetizers!
I'm usually pretty adventurous when it comes to trying new foods. I will try just about anything once. One of my favourite hors d'eoevres is escargots in mushroom caps with garlic butter. Escargots is French for snails. Now don't freak out. This escargot recipe is actually delicious!
I think I was in my teens when I first tried them and I always search for them on menus of restaurants when we dine out. A few years ago, I discovered just how easy they were to make at home…and taste just like the restaurant serves you!
John hadn't tasted escargots until we went on one of our first dates. He now asks me to make the all the time!
They are quick and easy to make!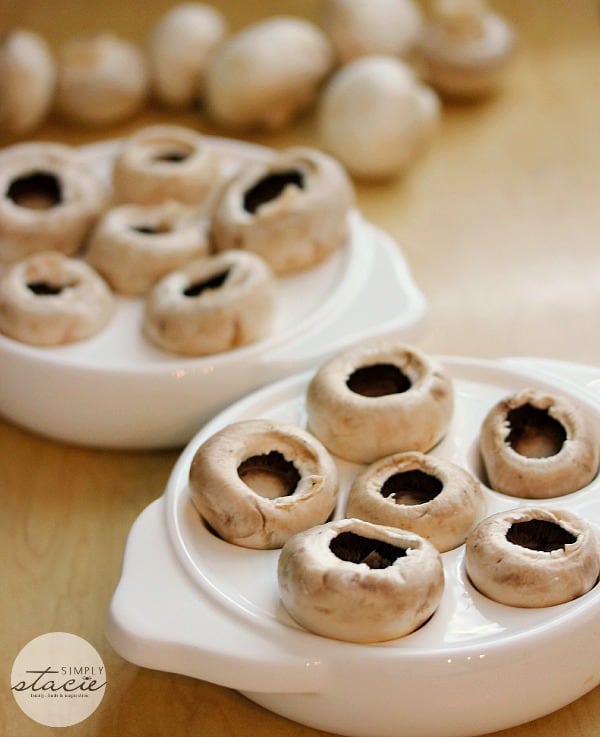 Escargot Recipe
All you need are some mushrooms, butter, can of small escargots, garlic and a couple spices. You can also buy the Escargot Seasoning mix. I can't find in any stores near me so I've been making my own sauce. It tastes almost the same and has no preservatives.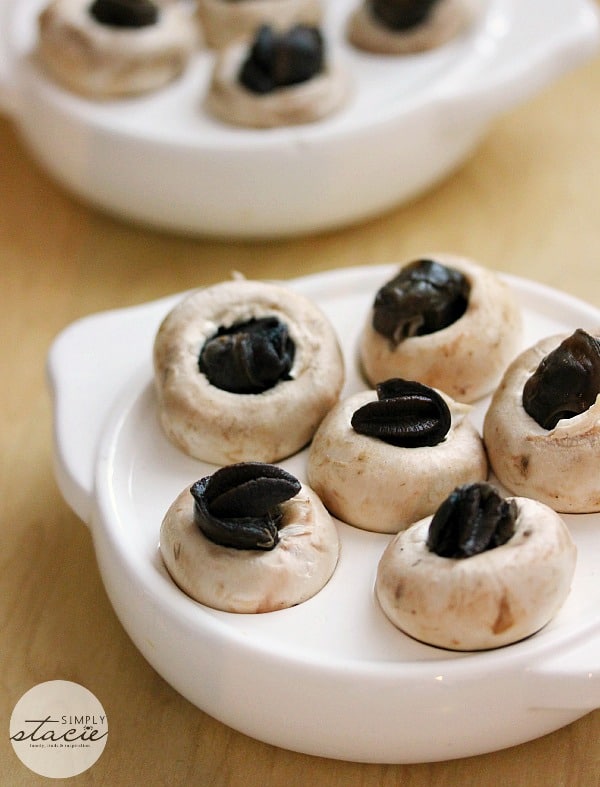 If you don't have a fancy dish to hold the mushroom caps, don't worry. A muffin tin works just as well. It will hold a large mushroom cap and all the juices.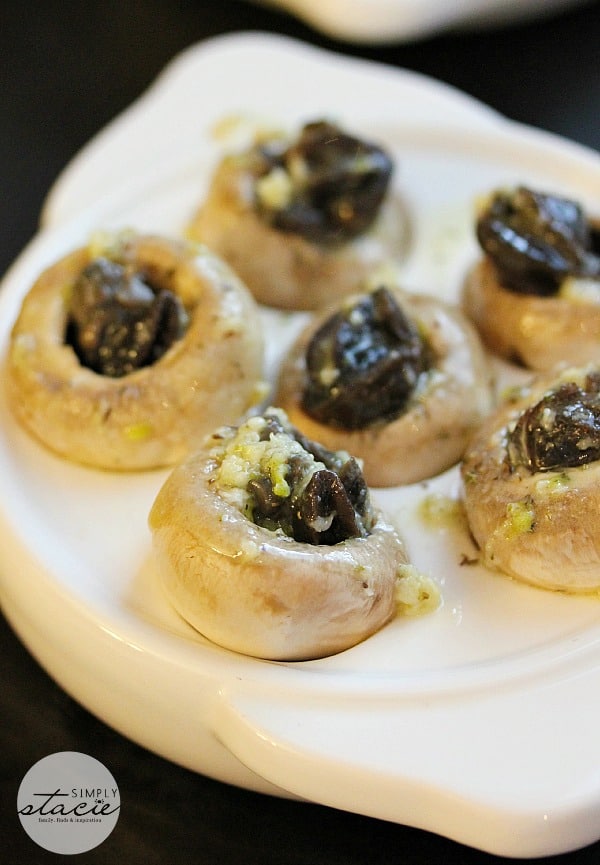 How to Make Escargots
The first step is to remove the mushroom stems and place each mushroom cap in your mushroom cap dish or muffin tip. Insert one escargot inside each mushroom cap.
In a bowl, stir together butter, garlic, onion powder and Italian season and brush over each mushroom cap.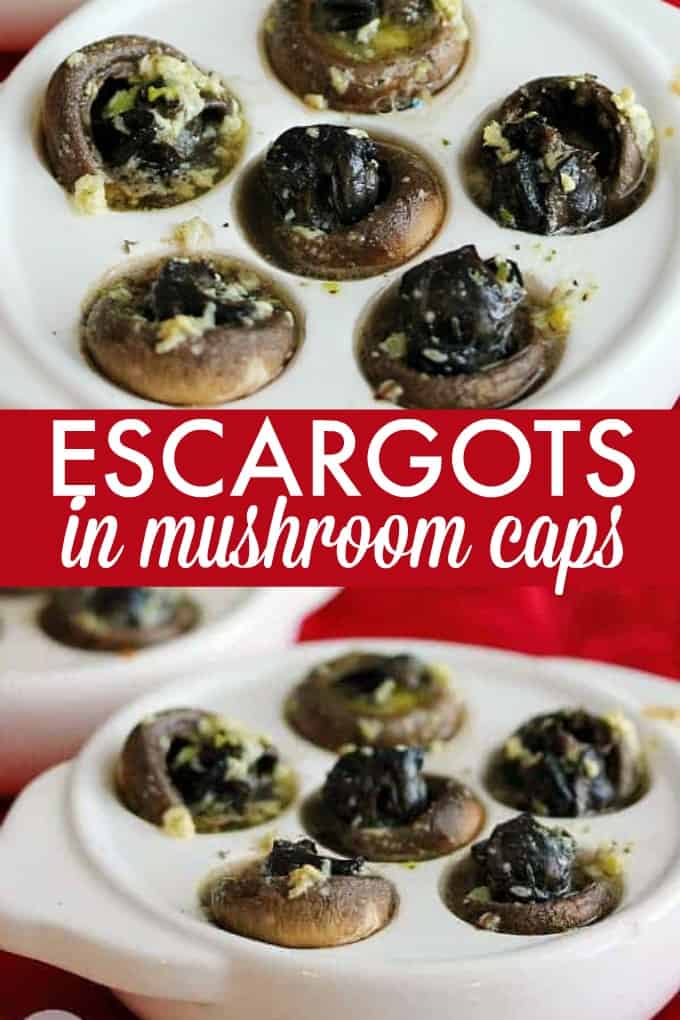 Bake at 350F for 15 to 20 minutes. Serve hot and enjoy!
One thing I don't ever use is large escargots. I always buy the can of small escargots because I find the large ones a bit icky. Look for escargots near the cans of tuna at your grocery store.
I find people either love escargots or hate them. I'm team LOVE.
Helpful Kitchen Tools
This post contains affiliate links.
Have you tried escargots?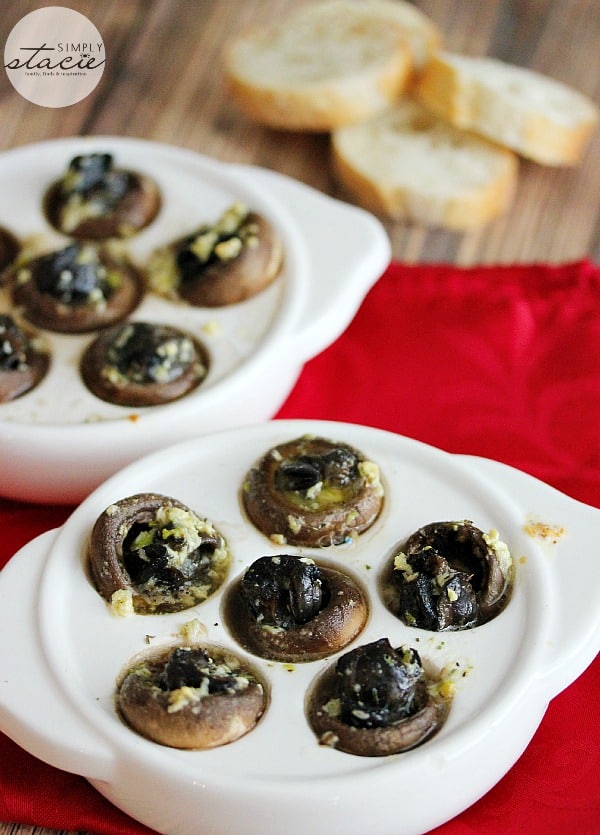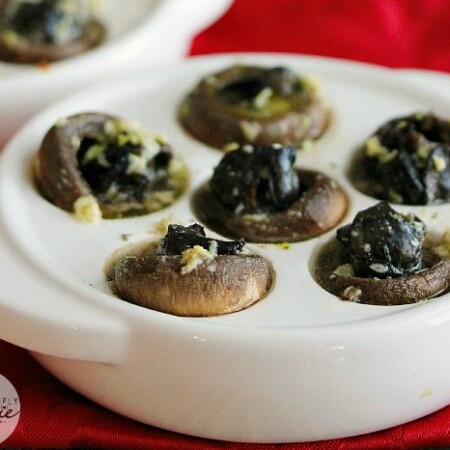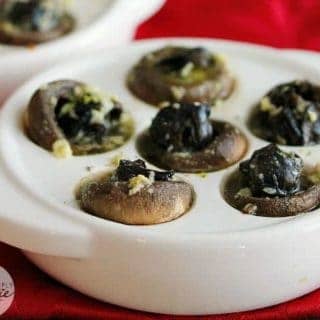 Escargots in Mushroom Caps with Garlic Butter
Impress your guests with this menu favourite, made right at home. Easy escargots appetizer.
Ingredients
1 can small escargots, drained and rinsed
36 to 40 mushrooms, washed and stems removed
3/4 cup butter, melted
6 cloves garlic, minced
1/4 tsp onion powder
1/4 tsp Italian seasoning
Instructions
Place mushroom caps in your mushroom cap dish or place one mushroom cap in each individual muffin tin with the stem side up.
Add one escargot inside each mushroom cap.
Mix together butter, garlic, onion powder and Italian seasoning and liberally brush over the mushroom caps.
Bake in a preheated 350F oven for 15 to 20 minutes. Serve hot.
Notes
Dip bread in excess butter – delish!
Recommended Products
As an Amazon Associate and member of other affiliate programs, I earn from qualifying purchases.
Nutrition Information:
Yield:

36
Serving Size:

1 escargots
Amount Per Serving:
Calories:

45
Total Fat:

4g
Saturated Fat:

2.4g
Unsaturated Fat:

1.3g
Cholesterol:

12.9mg
Sodium:

5.6mg
Carbohydrates:

1g
Fiber:

0.2g
Sugar:

0.5g
Protein:

1.7g