Halloween recipes that are a spooktacular dessert and recipes to serve up your family and guests this Halloween holiday. From party punch, mummy pizza, spooky desserts, and more.
I've had a bunch of yummy Halloween recipes shared with me on StumbleUpon over the last few weeks. Here's a few of my personal favourites!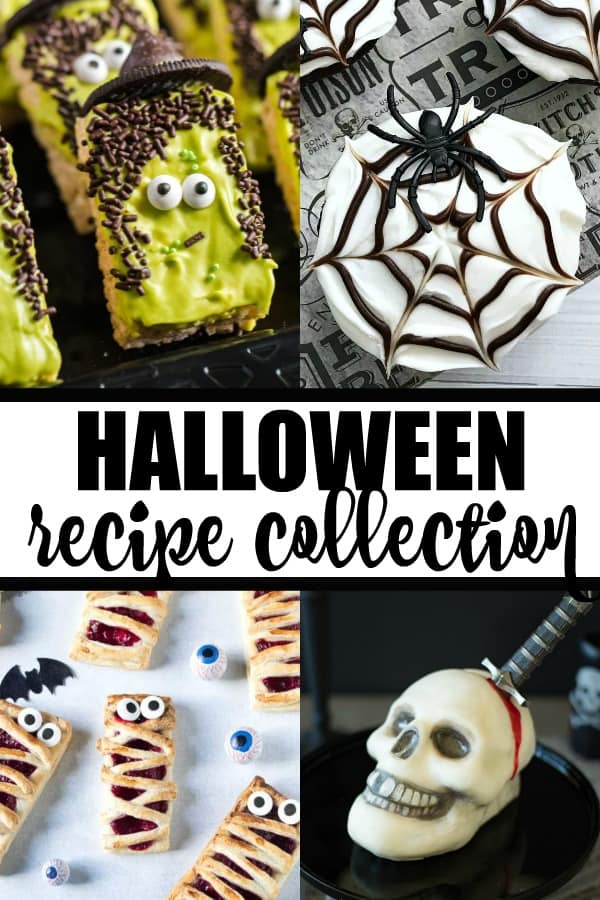 Halloween Recipes
Whether you are looking for fun ways to dress up your lunch or dinner, or maybe are hosting a dinner party. I have lots of fun and creative Halloween ideas listed below.
I wanted to do a list of recipes so that you can enjoy for all areas of meal time. My favorite are the creative and fun desserts that scream the holiday season.
Easy Halloween Food Recipes
Even if you are not the best at spending time in the kitchen, I think you will appreciate the recipes below. Some are rather easy, and others you will find have a few more steps involved.
Either way you can pick and choose what sounds the best for you and your family. I am going to make the pizza here soon, along with the donuts. The donuts scream fall and Halloween time.
Can I Make These Recipes In Advance
Every recipe will depend on ingredients used and process. You will find a lot of the desserts can be made in advance, and just store them properly until you are ready to serve.
Now for punch you will find you can prep parts, but you don't want to combine it all until right before serving, for the ultimate flavor and texture.
Dinner foods are best when served fresh. But you might be able to prep parts of it, and then just cook as directed right before you go and serve it.
Just make sure to read each recipe to find what will work best for that particular recipe.
Halloween Bash Recipes
So don't wait and let me know what recipes featured below are ones you have tried or want to try. I can't wait to get in the Halloween mood and get to creating tried and true recipes!
Halloween Recipe Collection
Get ready for a spooktacular and delicious Halloween!