Here are some of my favourite tried and true Canadian desserts. Butter tarts, rhubarb desserts, fried dough pastries and more.
You won't want to look away as you scroll through and find new Canadian dessert recipes to test out.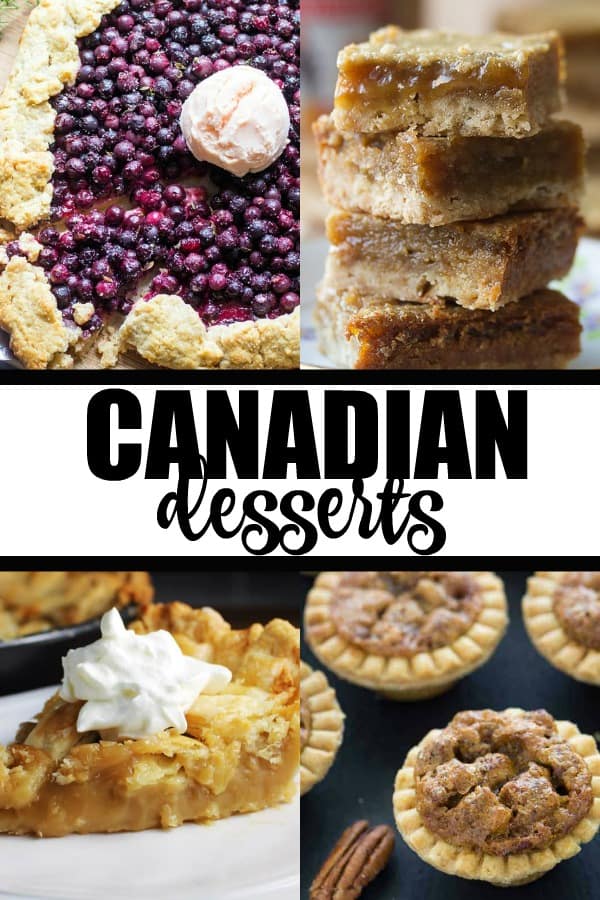 Canadian Desserts
If you get sweet cravings like me you might be on the hunt for traditional Canadian treats. Grab a bowl, supplies and get to cooking.
What is the National Dessert of Canada
Nanaimo Bars are the national dessert of Canada. A no bake bar that wins the hearts over to whomever tries them.
This dessert is named after Nanaimo, British Columbia, and is a no-bake treat that will melt in your mouth.
You will find a link to this recipe below as well, if you haven't tried it or are looking for a tasty recipe to whip up for family or guests.
Canadian No-Bake Desserts
Another area I wanted to focus on was some no-bake desserts. While I love spending time in the kitchen, there are times I don't want to cook or bake. So, reach for a no-bake dessert and get a sweets that don't make a mess and eat up time in your kitchen.
Or maybe you are a little intimidated in the kitchen. Starting with easier recipes is important to allow you to start as a beginner with simple steps.
Then as you gain confidence you will then be more comfortable stepping into more complex recipes.
Easy Canadian Dessert Recipes
Scroll through and test and try some amazing recipes for you to test out. Come back and let me know which are your favorites.
I am excited to whip up a handful of these recipes for myself to whip up for the holidays and events that are going to be coming up. There is never a wrong time to eat a dessert in my books.
Canadian Desserts
Looking for Canadian desserts to try? I've got you covered. This list features a variety of mouthwatering Canadian sweets.