Maple Syrup Bars are made with real maple syrup so every single bite in insanely rich and delicious. These maple syrup bars are so easy to make, and such a traditional dessert to serve up.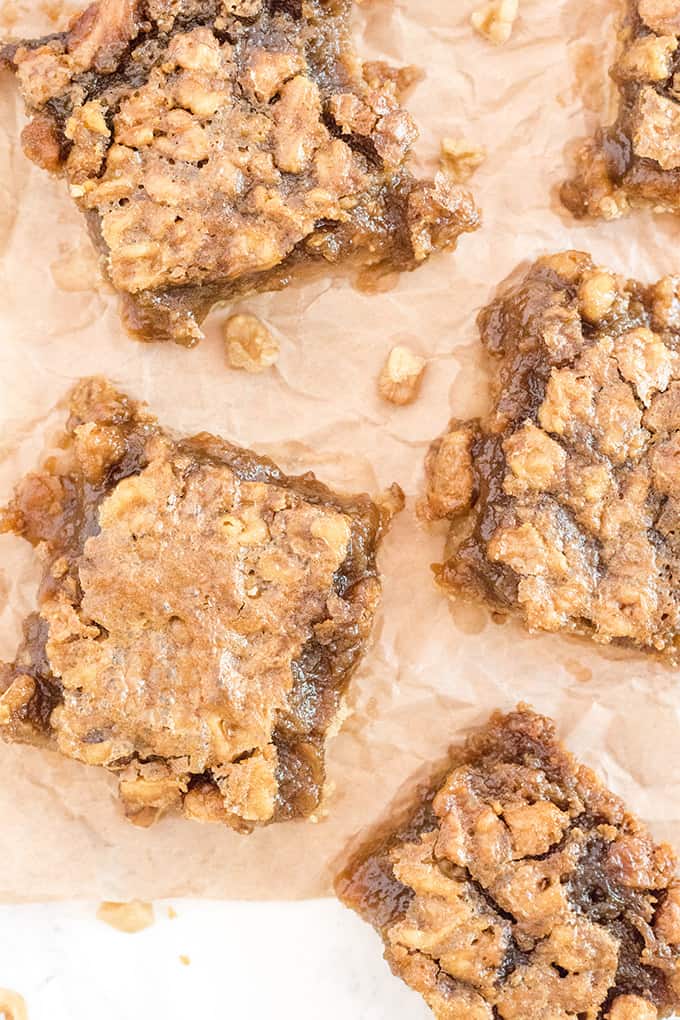 I love using real maple syrup in my baking. It can be used as a replacement for sugar, but in this recipe it's used in addition to brown sugar. It makes for a sweet, sticky treat! The filling reminds me of a little of what you find in a butter tart (another addiction of mine). I guess it's somewhat similar, but instead of using corn syrup, maple syrup is used instead. I only buy the real maple syrup. It's a little more expensive, but the taste makes up for the extra money you spend. It's so worth it.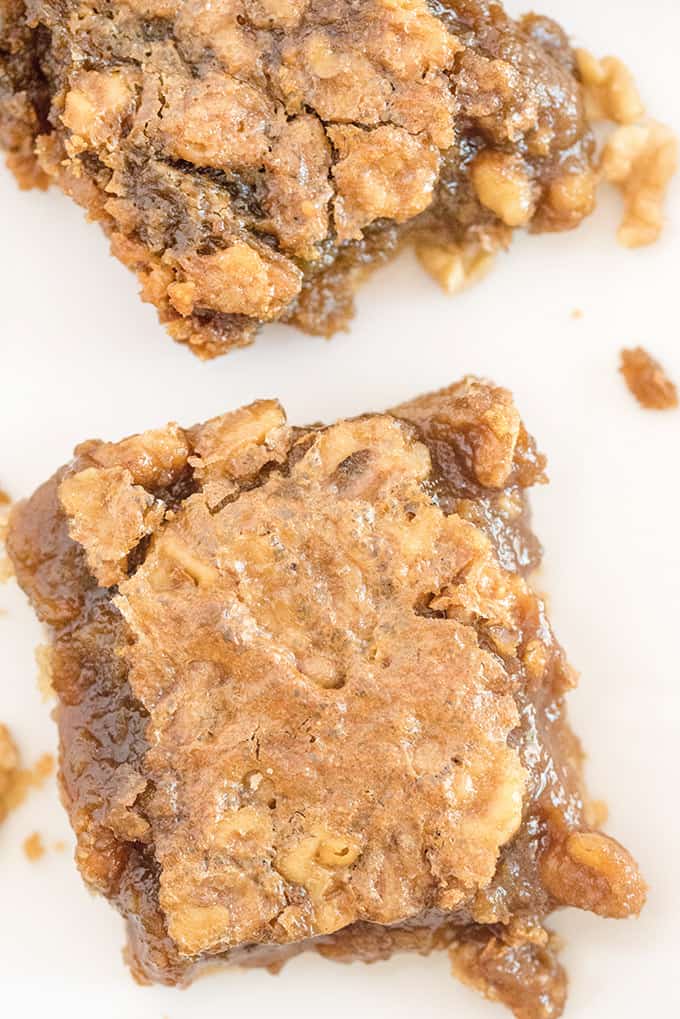 Maple Syrup Bars
These bars are pretty easy to make. You don't any fancy candy thermometers or even an electric mixer. It's a couple steps because you have to bake the crust first, but even still it's certainly not hard to make.
They cut into squares much easier when they are completely cool. If you jump the gun and try and cut a piece while they are still warm, expect a little bit of a mess! I couldn't wait to try one and it was so good, but got all over the place!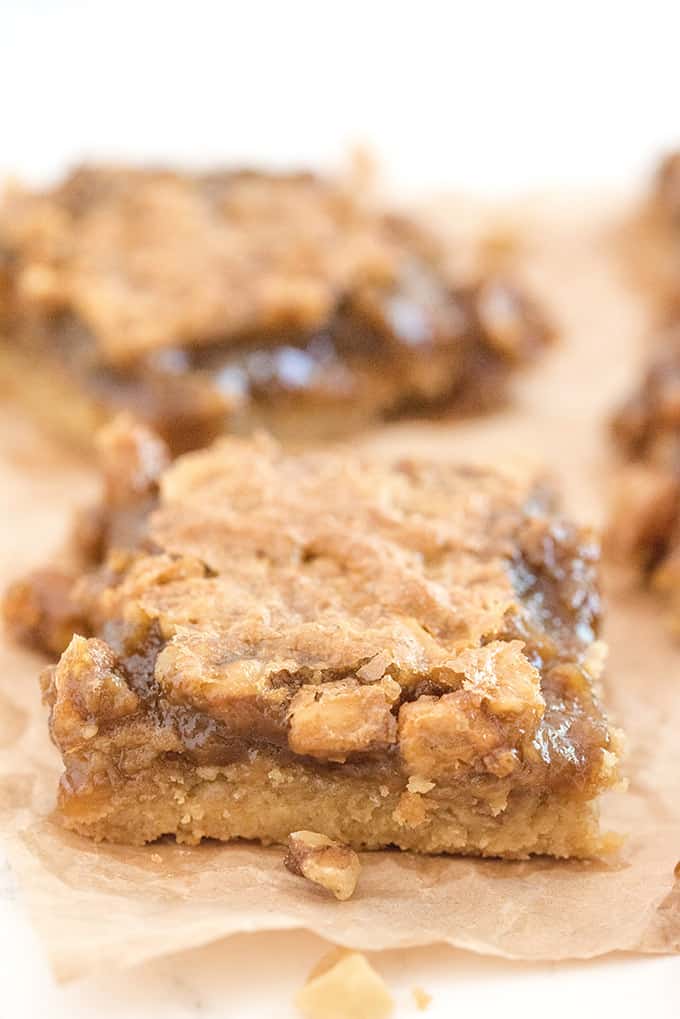 Do I Have To Use Real Maple Syrup
Yes, you want to ensure you are using real maple syrup. If you don't you will find your maple bars will be lacking in flavor quite a bit. So make sure you take the time to look and buy a true maple syrup. You can thank me later!
This post contains affiliate links.
I recommend using one of the maple syrups from Maple Lifestyle. Sooooo good!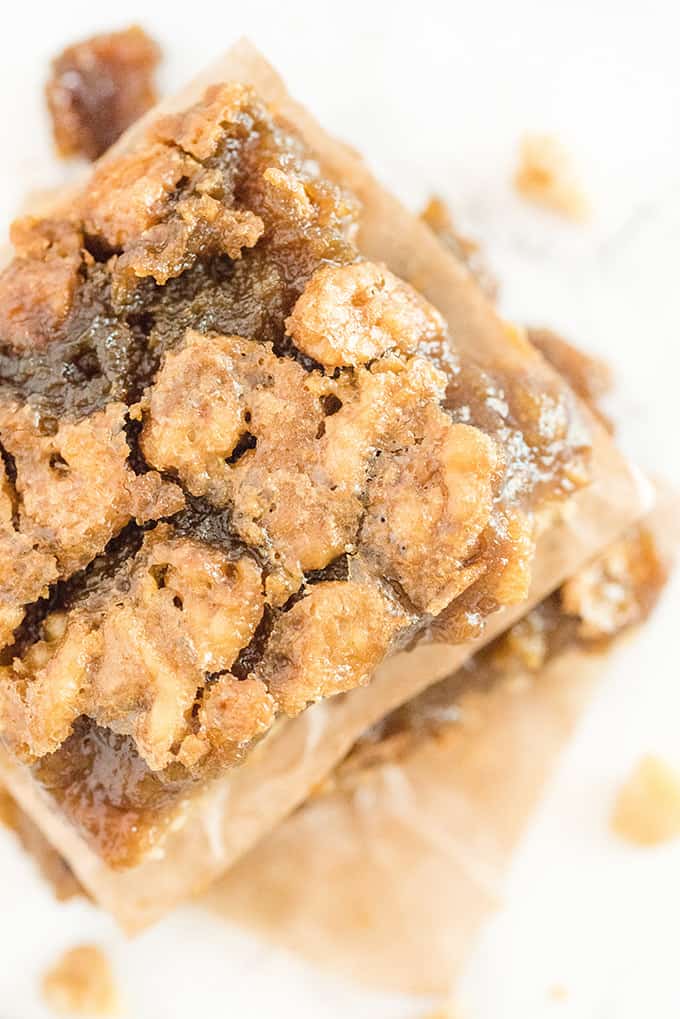 Can I Swap Walnuts in the Recipe
If you don't want the walnuts in the recipe you are more than welcome to leave them out or replace another nut like pecans or even slivered almonds. I enjoy the crunch that goes along with these maple syrup bars.
If you want a smoother texture just leave the nuts out. Either route is amazing on flavor.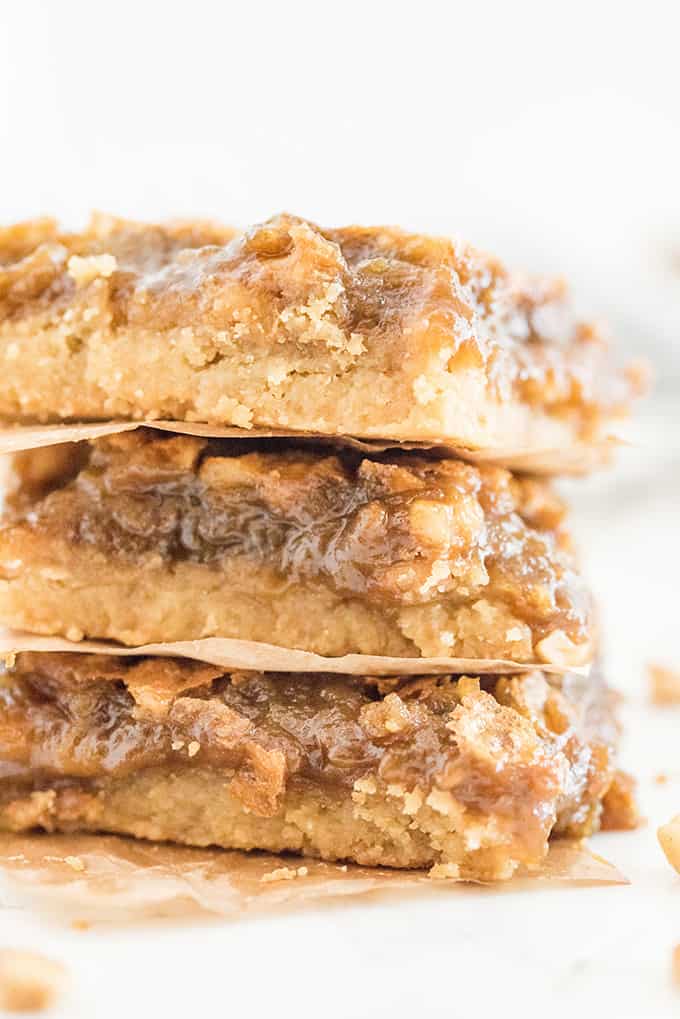 How to Make Crust for Maple Syrup Bars
For the crust on these maple syrup bars, I simply did a basic crust. I mixed flour, butter, and brown sugar together and mixed until it was crumbly. Then I pressed it into a baking pan and baked it for 10 minutes and then set it aside.
Then in a saucepan on the stove, I began working on the filling for your bars. Once it was fully mixed I then poured the mixture over the top and finished baking the maple syrup bars in the oven.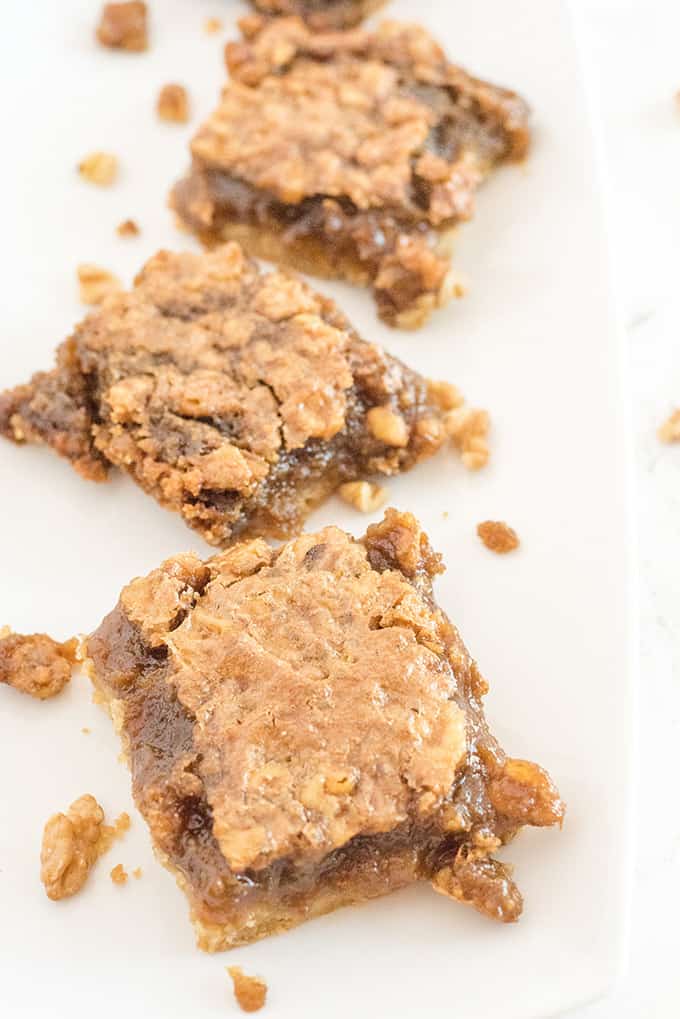 How to Tell When Maple Bars are Done
You can tell when your bars are getting close to done as they will not really move if you gently jiggle the pan. You can also take a toothpick and stick in the center of the bars. If it comes out clean they are done.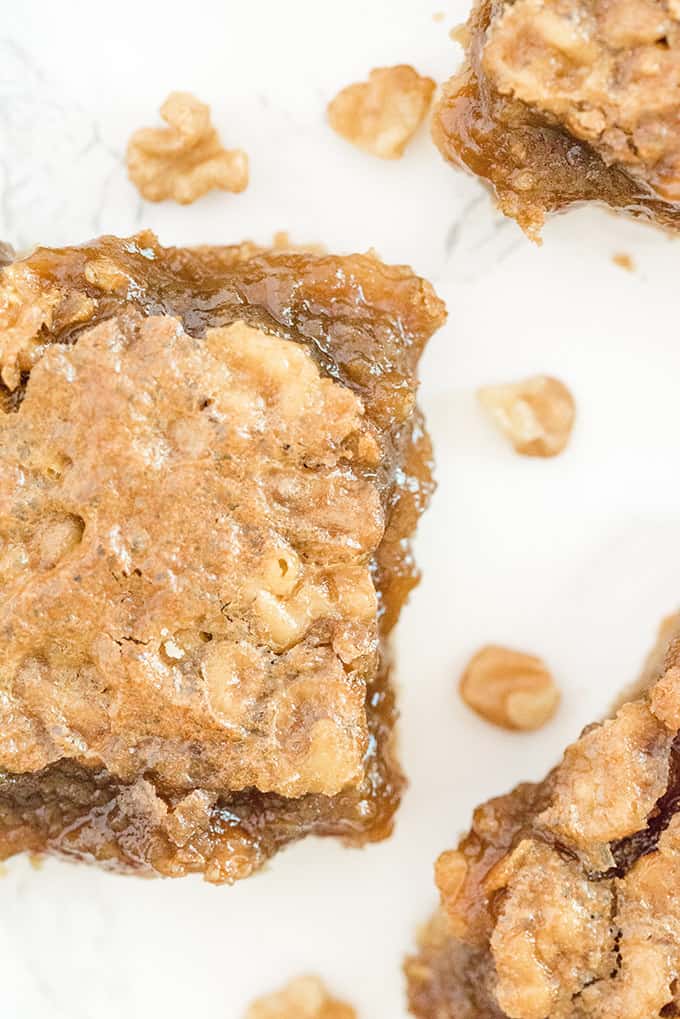 How to Store Maple Syrup Bars
You can store your maple syrup bars in an airtight container on the counter for 5-7 days. Slice and serve up when you get a craving. These are best when served in the first few days of making them.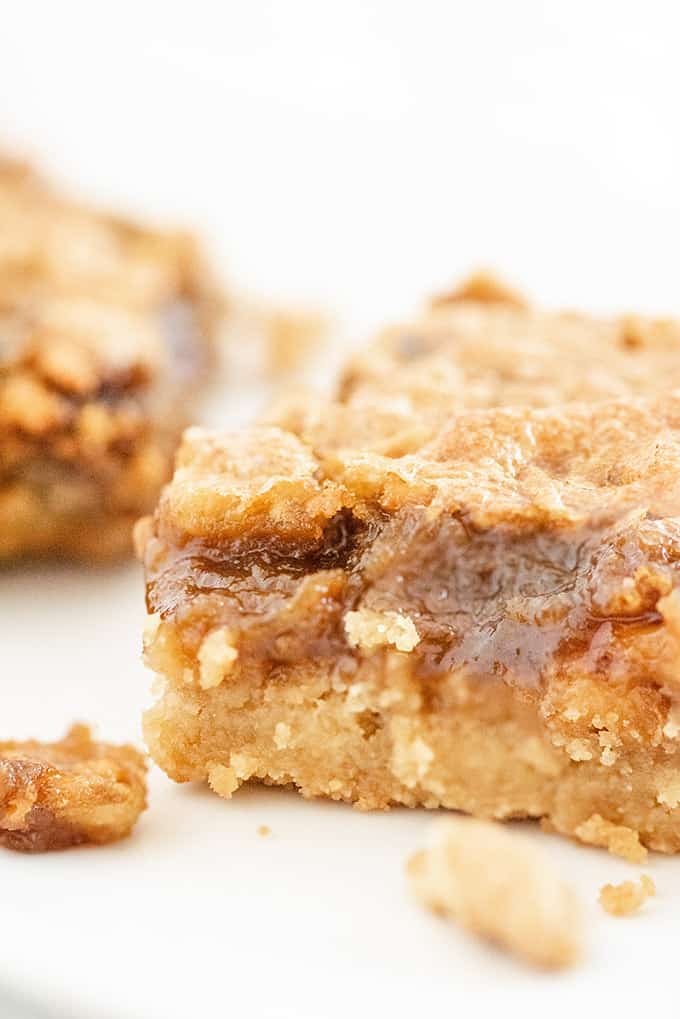 Looking for More Easy Bar Recipes
You also MUST try this Maple Almond Popcorn, Maple Pecan Squares and Maple Syrup Cheesecake. Soooo yummy.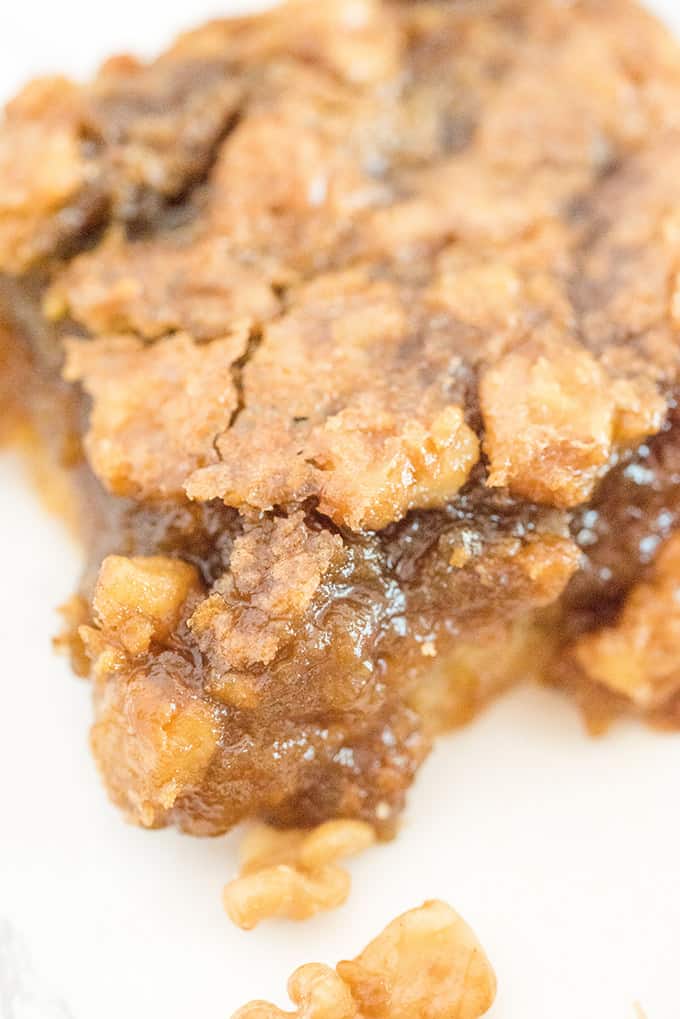 Can You Freeze Maple Syrup Bars
Yes, you can freeze these maply bars. Just cook them as directed and allow them to fully cool. Then slice or place in the freezer whole. You will want to place in an airtight container that has been wrapped around aluminum foil.
Store up to three months and then thaw the bars on the counter for a quick thaw or even in the fridge overnight.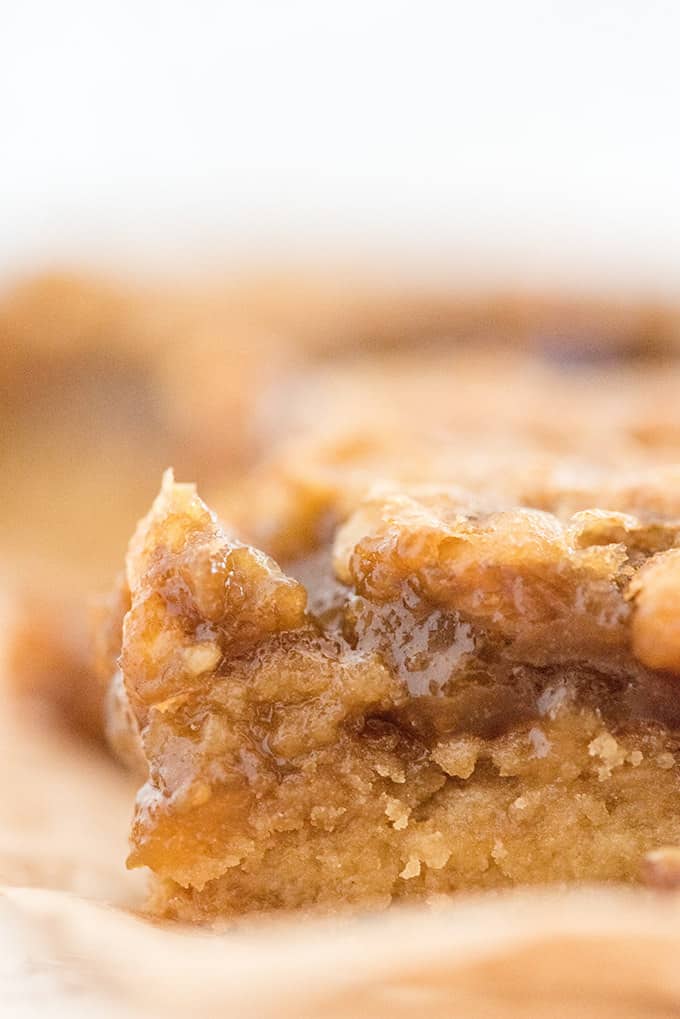 If you love maple syrup this maple syrup dessert recipe is one that is unique and different. I love making these up for a sweet treat to break up a busy week.
How often do you use maple syrup in your baking?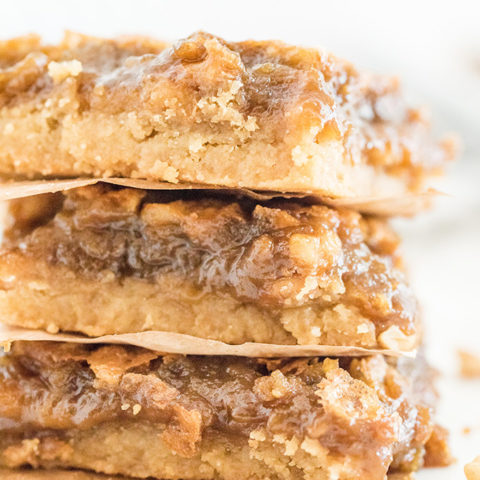 Maple Syrup Bars
If you like butter tarts, then you will LOVE this dessert! Maple + butter tarts are combined to make these incredible, sweet and delicious squares. Oh Canada!
Ingredients
Base
½ cup butter, softened
¼ cup brown sugar
1 cup flour
Topping
1 cup maple syrup
¾ cup brown sugar
½ cup walnuts, chopped
¼ cup butter
2 eggs
2 tbsp flour
pinch of salt
Instructions
Base
Preheat oven to 350°F. Combine butter, brown sugar and flour and stir until the mixture is crumbly. Press mixture into an 8 inch greased baking pan. Bake for 10 minutes. Remove and set aside.
Topping
In a saucepan, combine the maple syrup, brown sugar and walnuts and bring to a boil. Reduce heat and cook over medium-low heat for 5 minutes. Remove from heat and add butter and stir until melted.
In a bowl, beat the eggs with the flour and salt. Add egg mixture to maple syrup mixture and stir to combine. Pour over the base and bake for another 25 to 30 minutes, or until set. Cool completely before cutting.
Recommended Products
As an Amazon Associate and member of other affiliate programs, I earn from qualifying purchases.
Nutrition Information:
Yield:

12
Serving Size:

1
Amount Per Serving:
Calories:

317
Total Fat:

16g
Saturated Fat:

8g
Trans Fat:

0g
Unsaturated Fat:

7g
Cholesterol:

62mg
Sodium:

122mg
Carbohydrates:

43g
Fiber:

1g
Sugar:

31g
Protein:

3g