I guarantee you if you make these Bacon Wrapped Water Chestnuts, they will not last long. I almost ate this entire batch myself. It's the type of recipe where you cannot just have one. I eat one and I'm in for it. I have to eat them ALL!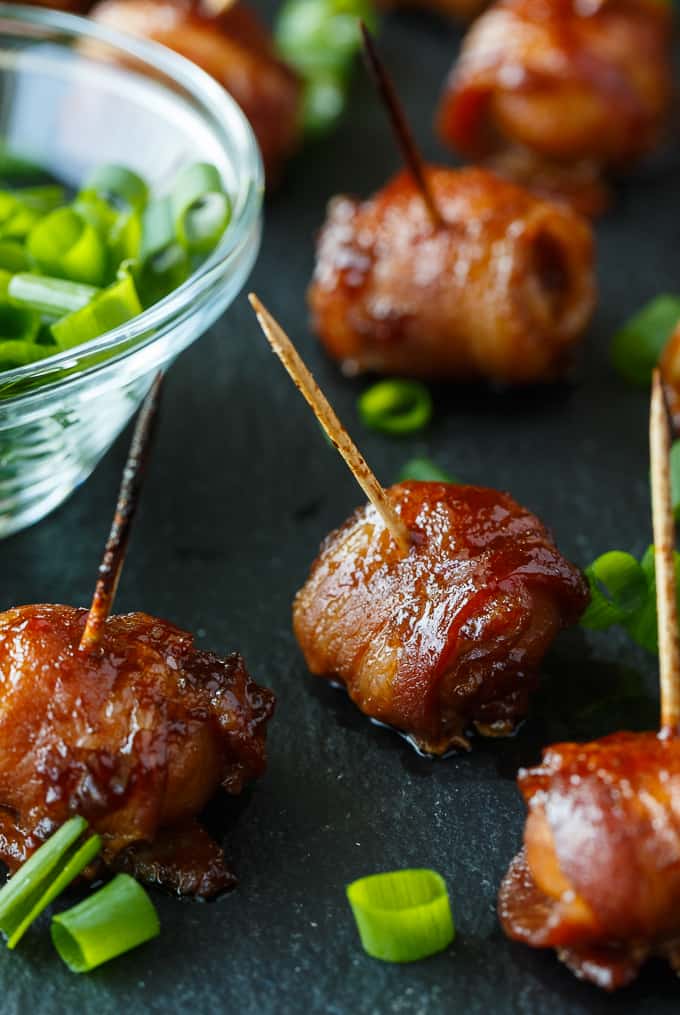 Bacon Wrapped Water Chestnuts
My mom calls this recipe, Rumaki, but I simply refer to it as Bacon Wrapped Water Chestnuts. Either name works. She used to make this recipe anytime she was hosting a party at our house. I used to bug her to make them "just because" and sometimes she would.
I'm not even a fan of water chestnuts. I dislike them in stir-fries. In bacon, though? Pure magic. I will eat just about anything if its wrapped in bacon.
My cousin, Allison, remembers this delicious appetizer, too. I called her over and told her I was making a few batches. She drove straight over and took a plate home. I don't think she shared with her husband and two boys. I don't blame her!
How to Make Bacon Wrapped Water Chestnuts
I remember making this recipe before and I only needed one package of bacon. They made the bacon packages so much smaller now so it takes about two packages to make this recipe. I wish they would stop shrinking all the packages, but that is a whole other blog post.
I also used two 227g cans of whole water chestnuts to make this recipe. I found water chestnuts with the soy sauce in the grocery store.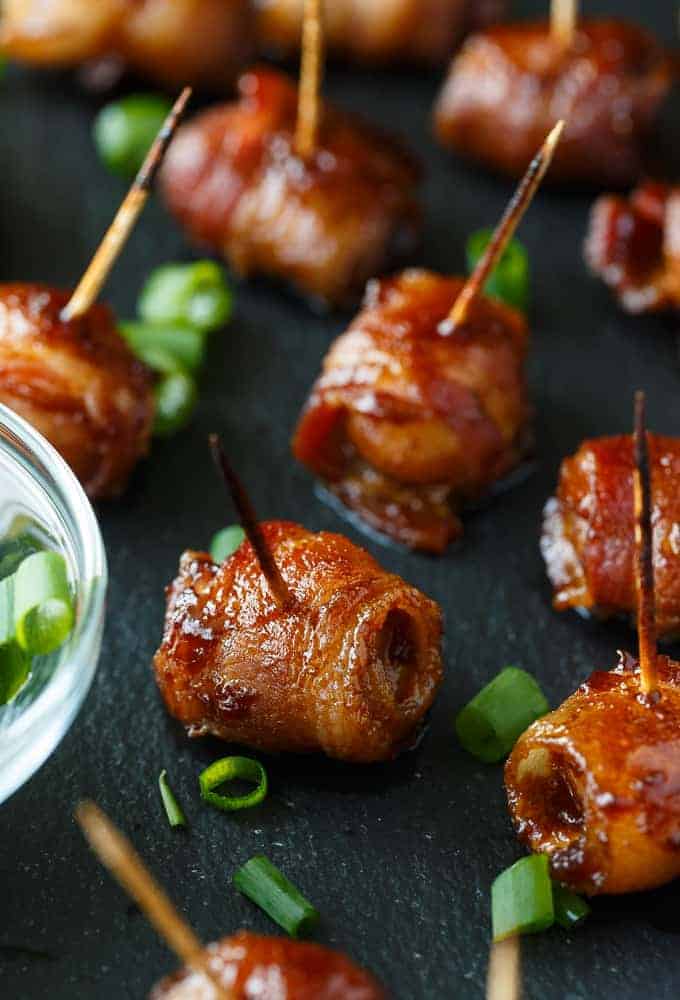 The first thing you need to do is cut the bacon strips in half so it's two shorter pieces. Wrap each bacon slice around one water chestnut and secure with a toothpick. I recommend using plain wooden toothpicks versus the coloured variety. The coloured toothpicks may leave stains from the dye.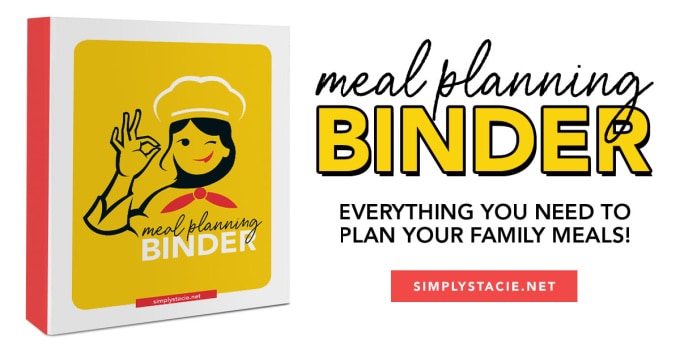 Bake the bacon wraps in the oven for 10 minutes in a 9×13 pan. While the bacon is baking, stir together the sauce. It's made with brown sugar, Worcestershire sauce, soy sauce, ketchup and garlic powder. Sweet and savoury!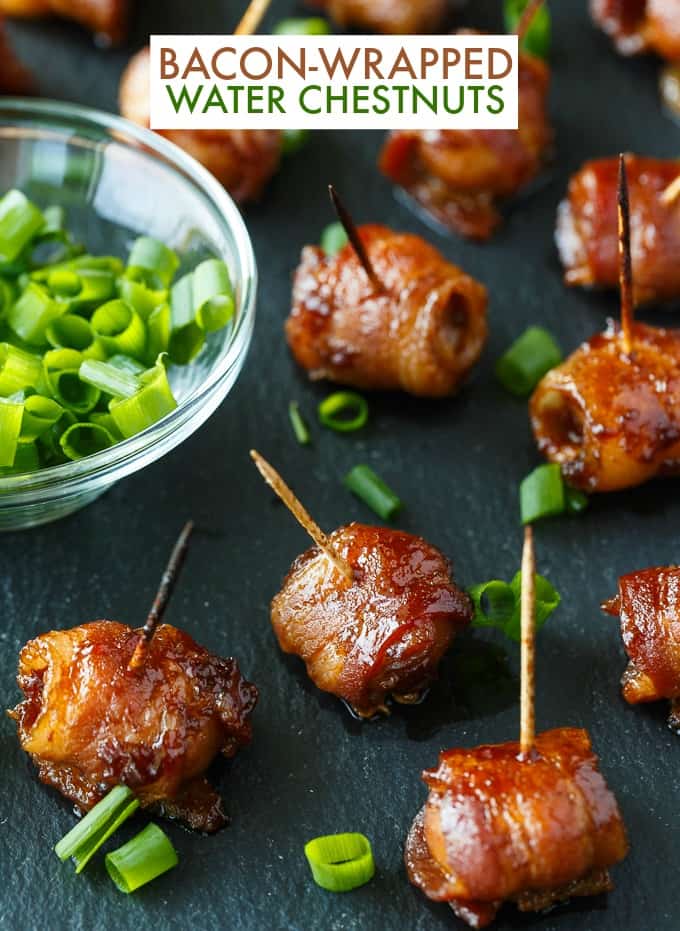 After the bacon has baked for 10 minutes, drain off the grease that has accumulated in the pan. I poured the grease into an empty water chestnuts can and let it harden before I threw it out.
Pour the sauce over top of the bacon and put back in the oven for another 30 minutes.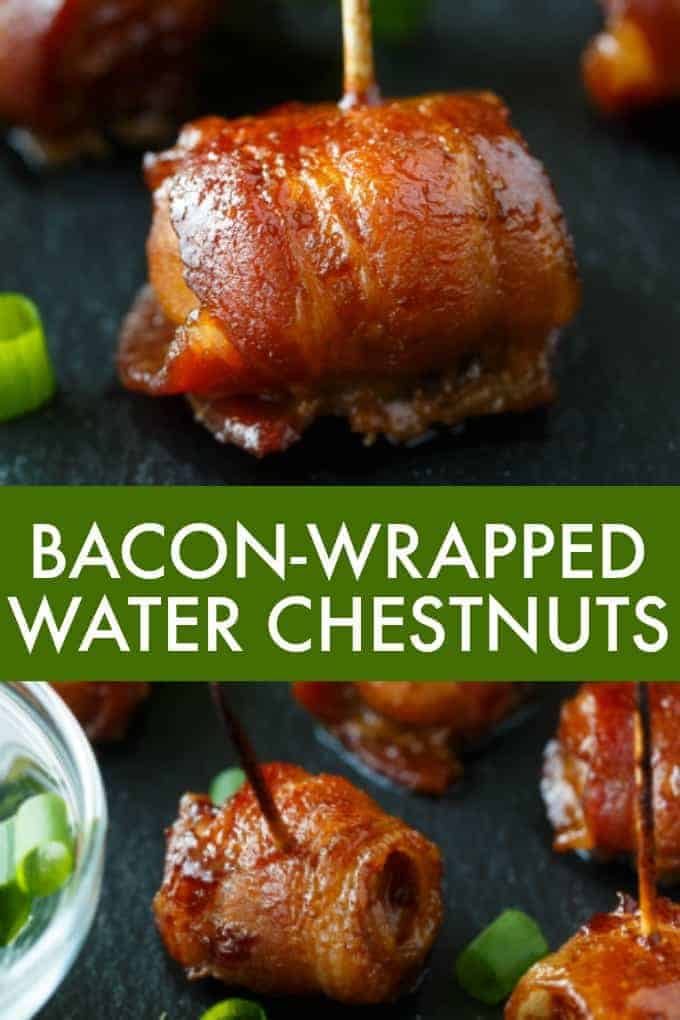 My cousin asked if my oven started to smoke when I made this recipe. It didn't, but maybe that is because I poured off the grease? I think had I left it, the wraps would be swimming in greasy sauce.
Helpful Kitchen Tools
This post contains affiliate links.
Make this recipe for your next party and impress everyone! They are a classic appetizer that is easy to make and well-loved.
Bacon Recipes
Since it's National Bacon Day on September 1st, I have more delicious bacon recipes to share with you today!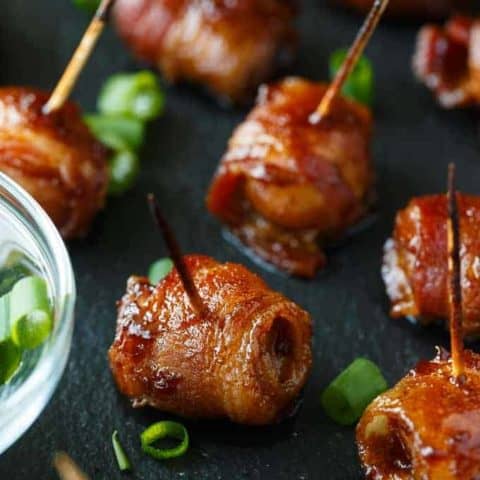 Bacon-Wrapped Water Chestnuts
Everyone goes NUTS over this easy appetizer. Whole water chestnuts are wrapped in bacon and marinated in a sweet/savory sauce.
Ingredients
2 375g packages bacon
2 227g cans whole water chestnuts, drained
1 cup brown sugar
2 tbsp Worcestershire sauce
1 cup soy sauce
1 cup ketchup
1/2 tsp garlic powder
Instructions
Preheat oven to 375F.
Cut bacon in half. Wrap each slice of bacon around water chestnut and secure with a toothpick. Place in a 9x13 baking pan.
Bake for 10 minutes. Drain grease from pan.
While bacon is baking, stir together brown sugar, Worcestershire sauce, soy sauce, ketchup and garlic powder.
Pour sauce over partially cooked bacon. Put back in the oven and bake for an additional 30 minutes. Serve hot.
Recommended Products
As an Amazon Associate and member of other affiliate programs, I earn from qualifying purchases.
Nutrition Information:
Yield:

8
Serving Size:

5
Amount Per Serving:
Calories:

628
Total Fat:

44g
Saturated Fat:

14.7g
Trans Fat:

0.1g
Unsaturated Fat:

26.5g
Cholesterol:

72.9mg
Sodium:

1941mg
Carbohydrates:

41.3g
Fiber:

1.5g
Sugar:

30.1g
Protein:

16.9g