Cheeseburger Chowder
I woke up this morning to -27°C weather. Brrrr. I know I lament about the heat and humidity in summer, but right now, I'm sure missing it. Spring can't come soon enough. I'm wrapped up in blankets on the couch trying to stay warm. As for food, I'm looking for comfort food meals to warm my bones. I made this Cheeseburger Chowder and it hits the spot on a chilly day.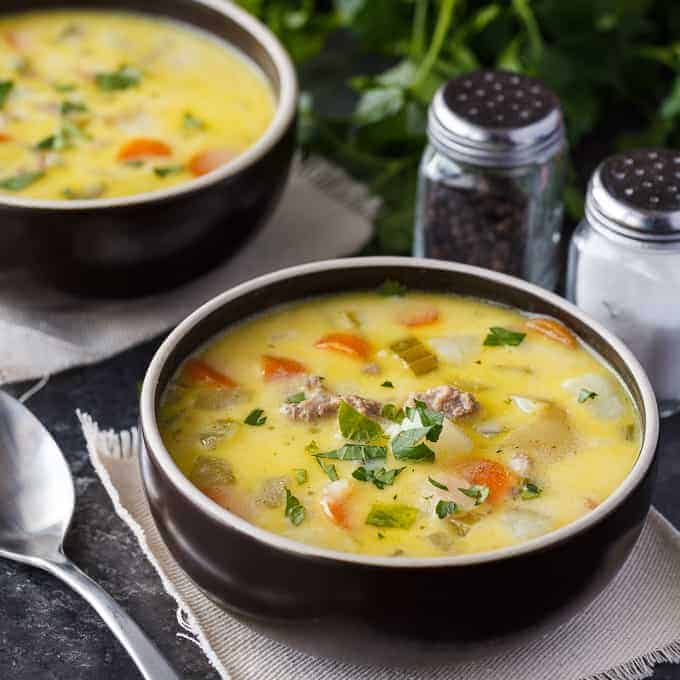 It's hearty and filling plus it's fairly simple to throw together. It smelled so good as it was simmering on the stove. I couldn't wait to fill up a big bowl and chow down on it.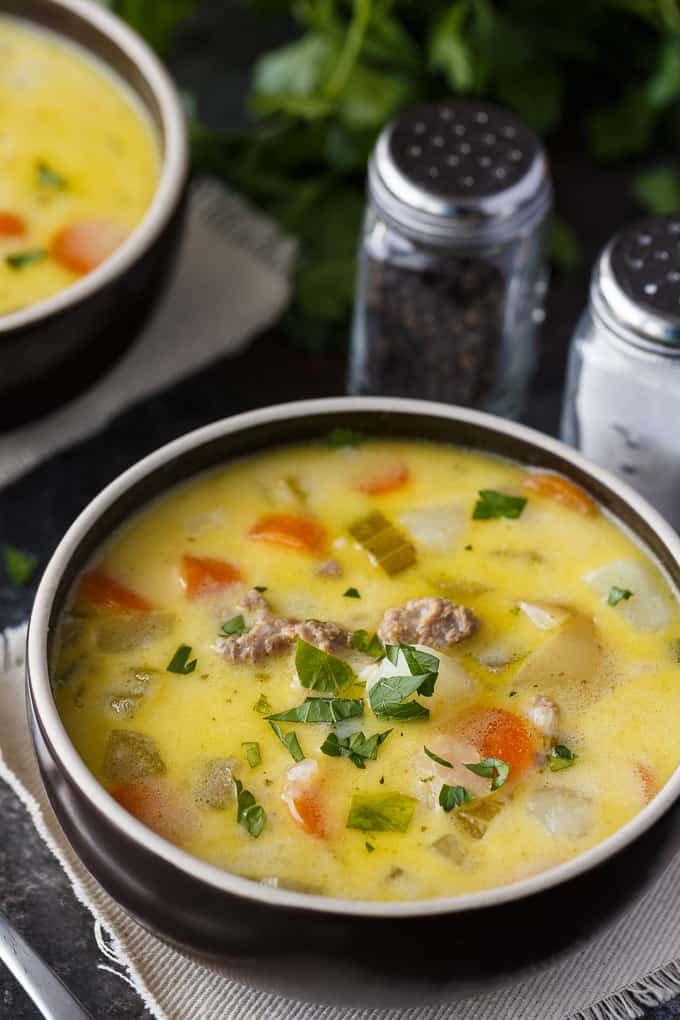 All the cheesy, creamy ingredients are added at the end. If you like it extra cheesy, add in more Velveeta cheese.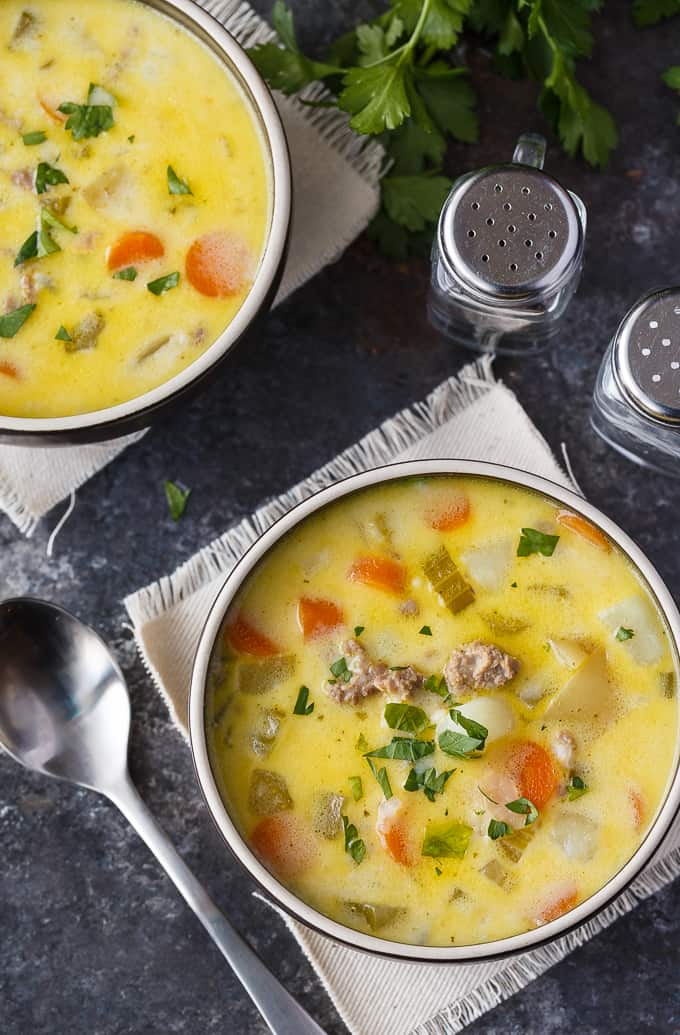 One serving was enough for me because it has so much going on. It's very filling which is exactly the kind of recipe I love in this kind of weather. Serve it with some crusty rolls for dipping if you like.
For more yummy soups, check out my soup recipe box. I have lots of selection to keep you going over the winter.
What kind of recipes do you like to make to stay warm in the cold weather?

Yield: 8
Cheeseburger Chowder
Hearty and comforting! A big bowl of this delicious chowder will keep you warm on a cold day.
Ingredients:
2 tbsp butter
1 cup onion, chopped
1 1/2 cups carrots, chopped into rounds
1 1/2 cup celery, chopped
5 cups water
3 cups potatoes, diced
1 envelope chicken noodle soup
1 tsp garlic powder
1 tbsp chicken bouillon
1 lb ground beef, cooked
2 cups milk
3/4 cup Velveeta cheese
1/2 cup sour cream
Dash of pepper
1 tbsp parsley, chopped, for garnish, optional
Directions:
Melt butter in a large pot over medium high heat. Add onions, carrots and celery, Saute for 8 to 10 minutes, until softened.
Add water, potatoes, chicken noodle soup mix, garlic powder, chicken bouillon, ground beef and pepper. Stir together. Bring to a boil. Reduce heat to medium low. Cover and simmer for 30 minutes.
Remove from heat. Stir in Velveeta cheese, milk and sour cream. Garnish with parsley.