Rocky Road Pizza
This Rocky Road pizza is similar to my S'mores pizza minus the graham crackers plus peanuts. It's loaded with marshmallows, creamy Nutella and crunchy peanuts. Nutella spreads so easily on the hot pizza dough. You are in for a sweet treat with this recipe.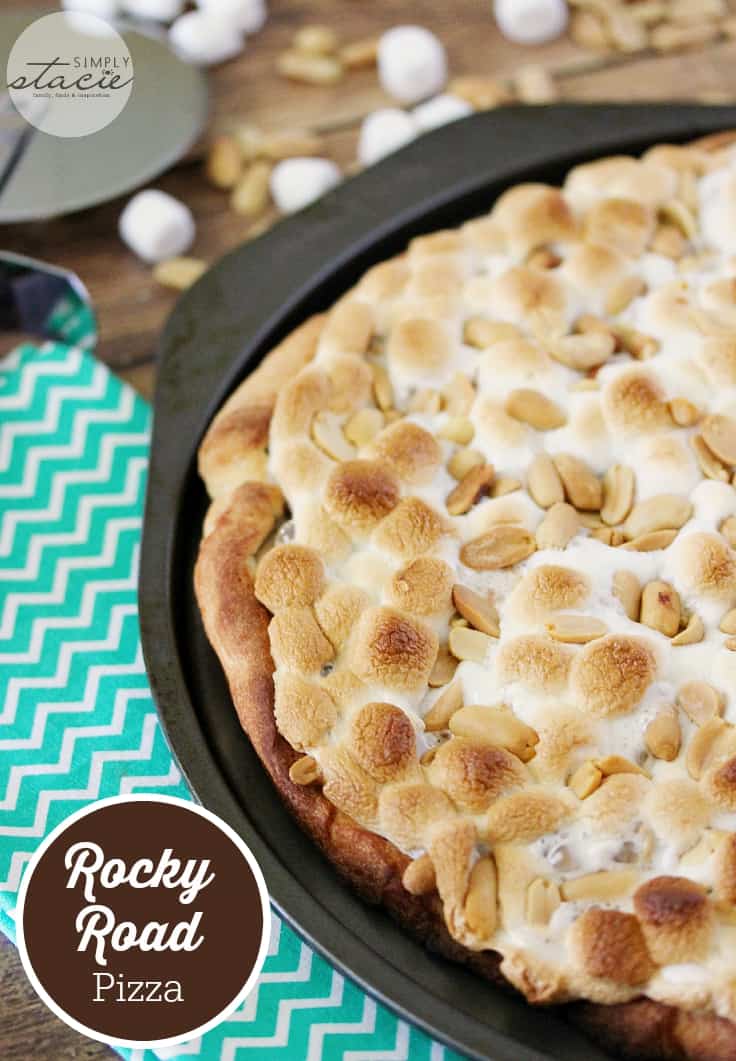 I'm not crazy about marshmallows on their own. Toasted though? That's a whole other experience. Toasted marshmallows are divine! They melt on top of the pizza like cheese! Each bite is sticky and sweet perfection.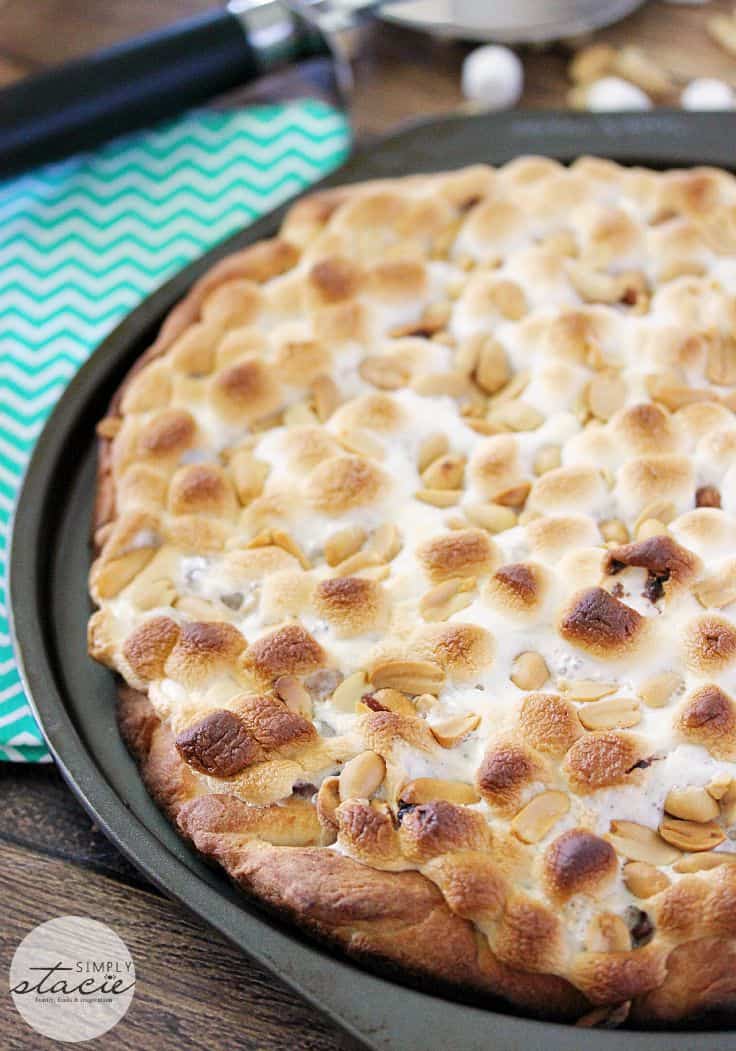 Now I know I've gone a little bit (ok maybe a lot) wild with the pizza recipes. I'm done…for now. I've used up all my pizza dough and am moving on. I hope you enjoyed all my pizza recipes. It was fun to create them and share them with you!
Here's a quick refresher on the pizza recipes I've shared so far: Taco Pizza, Peach & Blueberry Pizza, S'mores Pizza, Chicken Caesar Pizza, BBQ Chicken Pizza, Chicken Bacon Alfredo Pizza, Italian Meatball Pizza, Sweet Chili Chicken Thai Pizza and Cheeseburger Pizza.
What is your all-time favourite pizza?
Yield: 6
Rocky Road Pizza
Rocky Road Pizza recipe loaded with marshmallows, creamy Nutella and crunchy peanuts.
Ingredients:
1 Pillsbury Pizza Crust (or your own homemade pizza crust or other brand of refrigerated pizza crust)
3 to 4 tbsp Nutella
2 cups mini marshmallows
1 to 1 1/2 cup peanuts
Directions:
Preheat oven to 400F. Grease a pizza pan and spread out dough to fit. Bake for 10 minutes.
Remove from oven and spread Nutella over the cooked pizza dough leaving a gap around the edge. It will be very hot so be careful.
Sprinkle mini marshmallows and peanuts on top.
Put back in the oven for another 5 minutes, or until marshmallows are browned and crust is completely cooked to a golden brown. Serve hot. Refrigerate any uneaten portions.