25 Delicious Recipes for Brown Bananas
I buy bananas with good intentions. They sit on the counter waiting to be grabbed for a quick snack. Sometimes they are eaten up quickly. Most often, however, they sit there till they start to turn brown and gross. I hate to waste food so I'll throw them in the freezer to use in recipes. When they turn brown like this, I can't bring myself to eat one as is, but I don't mind using them up in a recipe. In fact, some recipes require the bananas to be overripe! They have many, many uses.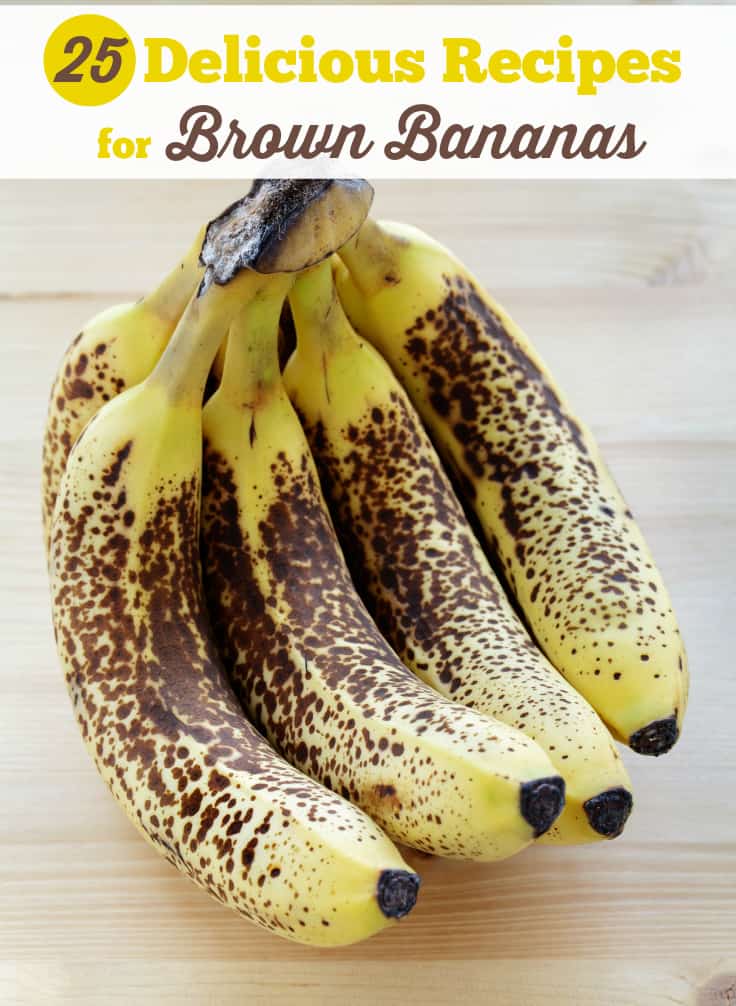 My mom always made banana bread with them. I remember having an after school snack of banana bread warm out of the oven and topping it with butter. The butter would melt and flavour the bread even more. My mouth is watering just thinking about it!
Classic banana bread is one use for your brown bananas, but I've discovered a bunch of other yummy ways you can use them. Don't let those bananas go to waste!
Here are 25 delicious recipes for your brown bananas.
As you can see, there are plenty of ways to use brown bananas in addition to banana bread! This is a great list to inspire you to enjoy those bananas at the bottom of your freezer.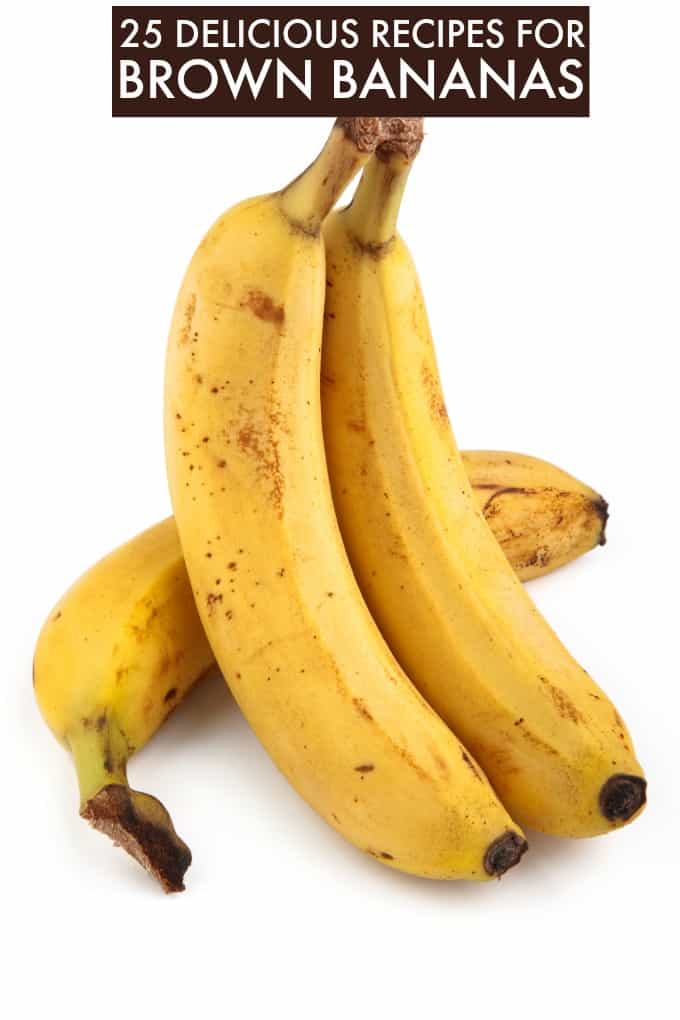 Bonus! Here are a few more banana recipes for you to try: Banana Boats, Banana Chocolate Chip Cupcakes with Peanut Butter Frosting and Banana Cake with Toffee Frosting.
If you don't want to EAT the bananas, here are 8 unusual uses for bananas you might want to try.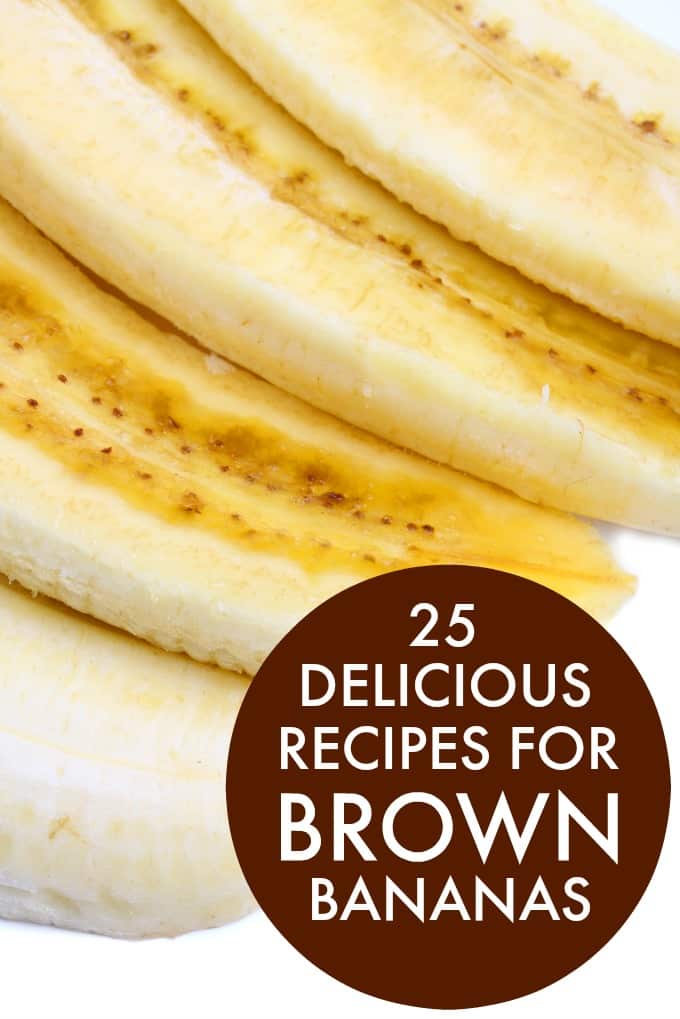 What is your favourite way to use brown bananas?
You Will Also Love
If you enjoyed this post, you will also love.