Chicken Fajita Pasta Salad
Move over slow cooker, it's time for Chicken Fajita Pasta Salad! My love affair with this versatile side dish continues again this year. In the winter, I tend to eat more comfort food recipes and use my slow cooker multiple times a week. When the warmer weather hits, it gets stored in the cupboard and I start making lighter meals. One of my favourite summer recipes is pasta salad. What's great about pasta salad is that there are so many variations. It's a dish that never gets boring and is fun to experiment with.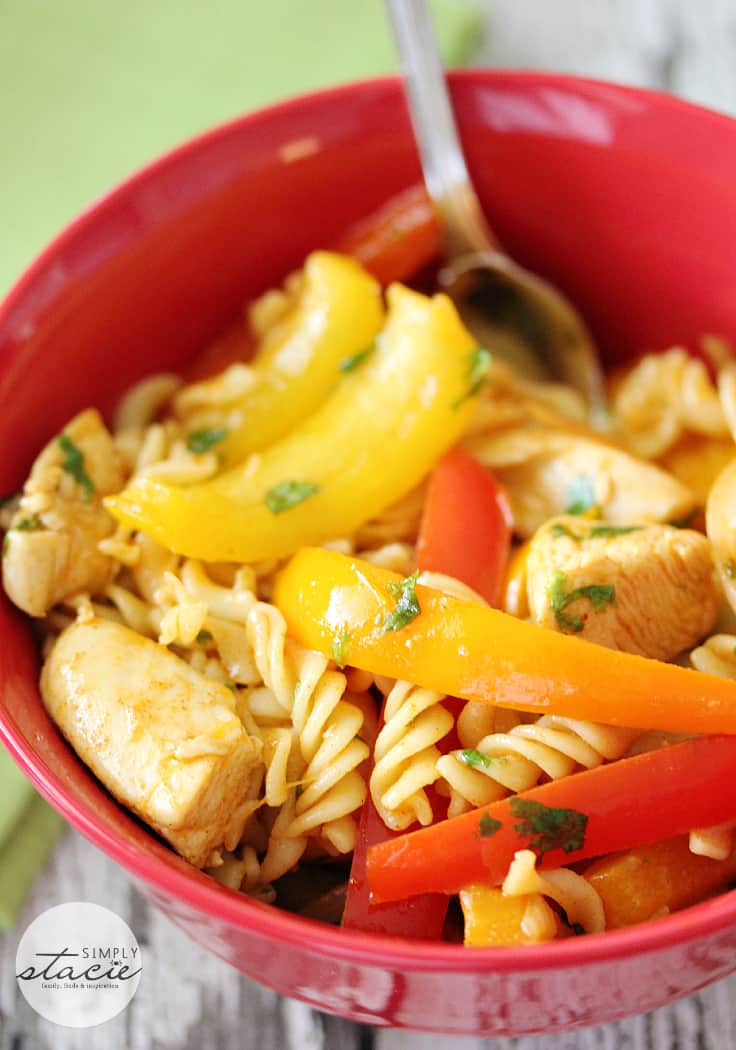 Chicken Fajita Pasta Salad
In this version, pasta salad meets chicken fajitas, without the tortilla wrap. You have the spicy Mexican flavours combined with marinated chicken, tender crisp peppers and tossed in a lime cilantro vinaigrettte. With each delicious mouthful, enjoy the flavour explosion. It tastes even better the next day!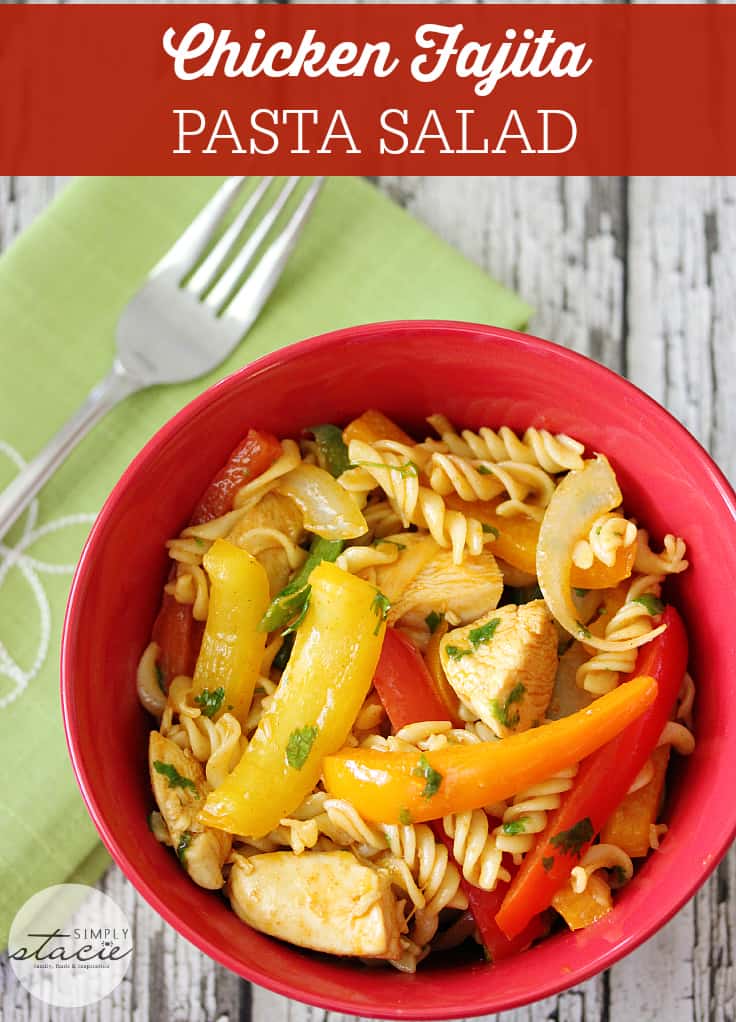 Whip up a batch for your next barbecue, picnic or just because. I also have a few other pasta salad recipes to check out including Roasted Pepper Pasta Salad, Greek Pasta Salad, Chili Pasta Salad and Easy Bacon Pea Pasta Salad. Also, check out my Pasta Salad board on Pinterest.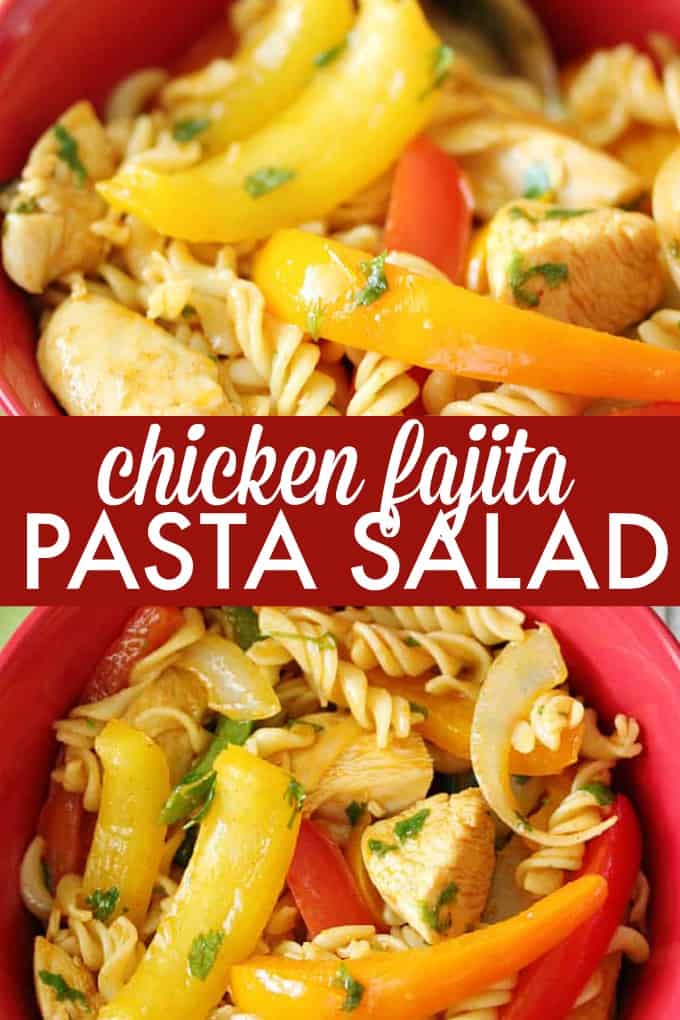 How often do you eat pasta salad?
Yield: 6
Chicken Fajita Pasta Salad
Chicken Fajitas meets pasta salad in this mouthwatering recipe for Chicken Fajita Pasta Salad.
Ingredients:
2 chicken breasts, chopped into 1/2 inch cubes
1 green pepper, sliced
1 red pepper, sliced
1 yellow pepper, sliced
1 orange pepper, sliced
4 tsp taco seasoning
1 onion, sliced
2 cups your favourite pasta, uncooked
2 tbsp fresh cilantro
1/4 lime juice
1/2 cup extra virgin olive oil + 1 tbsp
Directions:
Heat 1 tbsp of olive oil in a pan on the stove over medium-high heat. Add in the chicken and cook for 3 minutes. Sprinkle 1 tsp of taco seasoning over chicken and continue cooking an additional 2 to 3 minutes.
Add in the peppers and 1 tsp of taco seasoning and stir to combine with the chicken. Continue cooking for another 5 minutes, or until chicken is fully cooked and peppers are slightly softened.
Meanwhile on a separate burner, cook pasta according to its directions. Drain and set aside in a large bowl.
Once your pepper and chicken mixture is cooked, add it to the bowl with the cooked pasta. Stir to combine.
To make the dressing, whisk together lime juice, 1/2 cup olive oil, 2 tsp taco seasoning and cilantro. Pour over the pasta, peppers and chicken and mix together.
It tastes good warm if you can't wait to dig in. Otherwise, cover and place in the fridge and let it chill until you are ready to serve.