Slow Cooker Cranberry Orange Chicken
I'm not a big fan of orange jam, but I like it with chicken! I had a jar sitting in my fridge that no on in the house was using for toast. I felt bad for it sitting there alone and unwanted. I asked myself why did I buy it again??? My Slow Cooker Cranberry Chicken inspired me to use some of it up in another easy chicken recipe. The result was pure deliciousness! Orange jam you have redeemed yourself.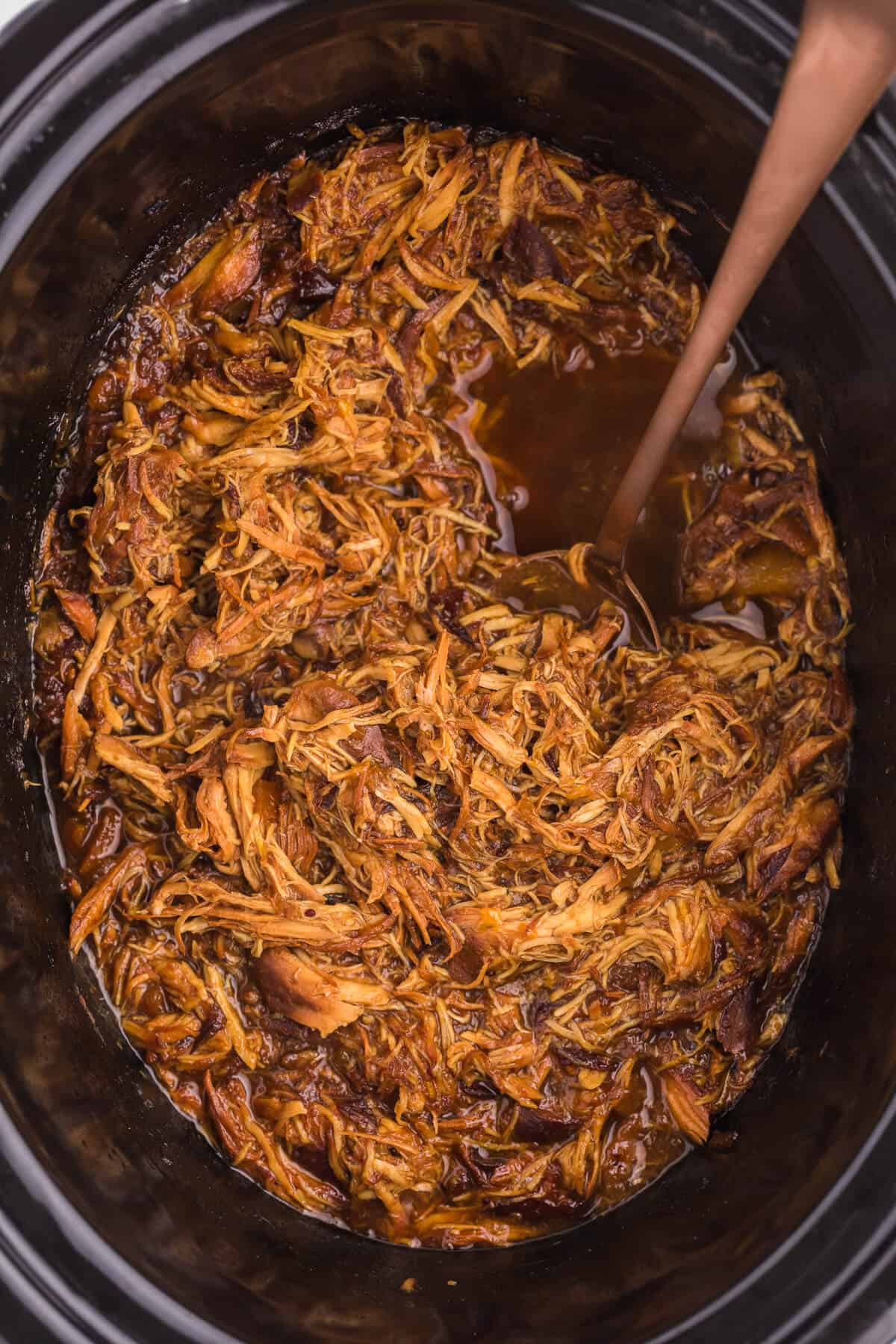 For this recipe, you'll need cranberry sauce, orange jam, mandarin pieces, onion soup mix and a little balsamic chicken. And yes, obviously you'll need the chicken, too. Unless, of course, you want to just eat the sauce….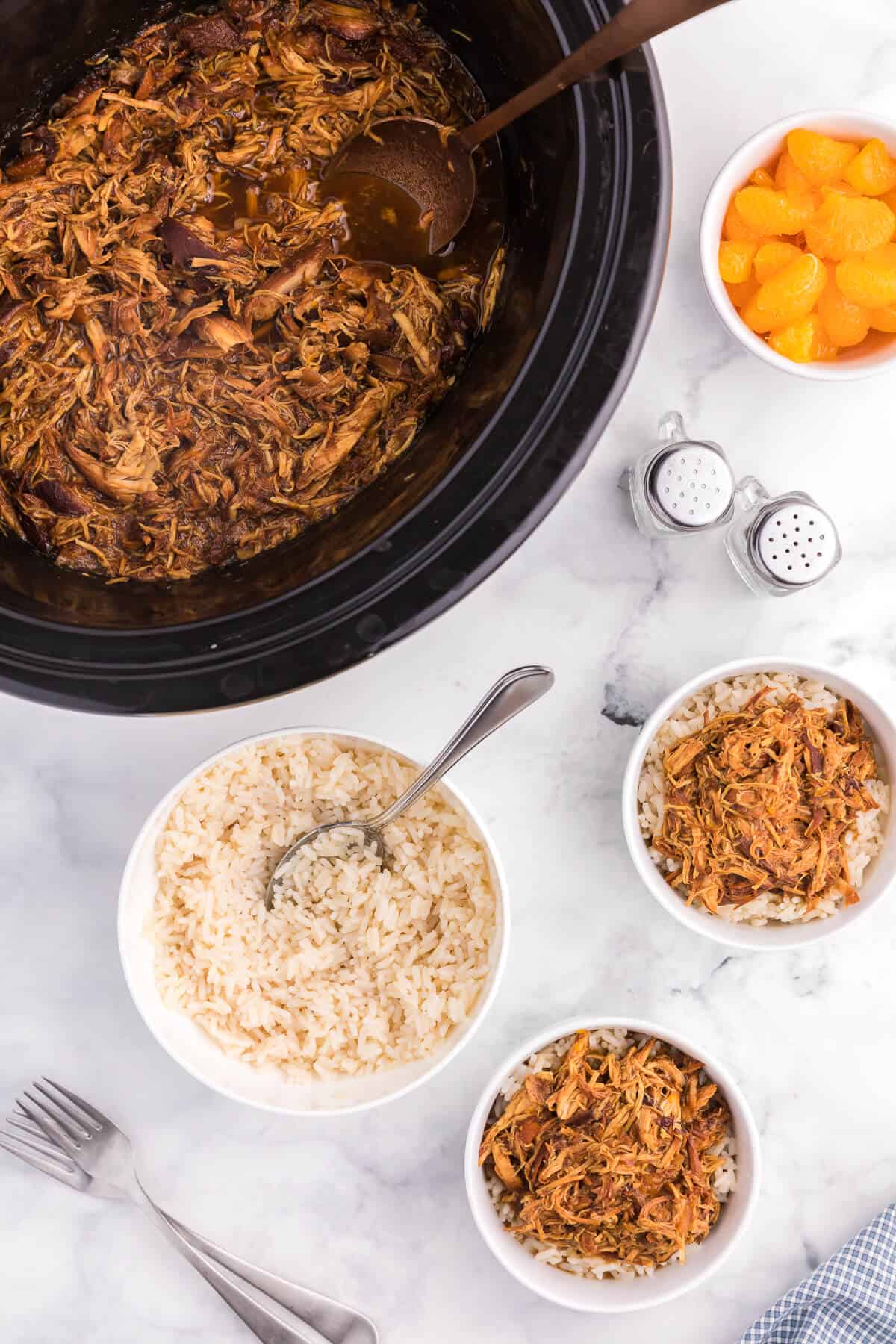 Pile on the sauce and add a few extra mandarin orange slices and green onions to serve. This chicken pairs beautifully with a crisp tossed salad.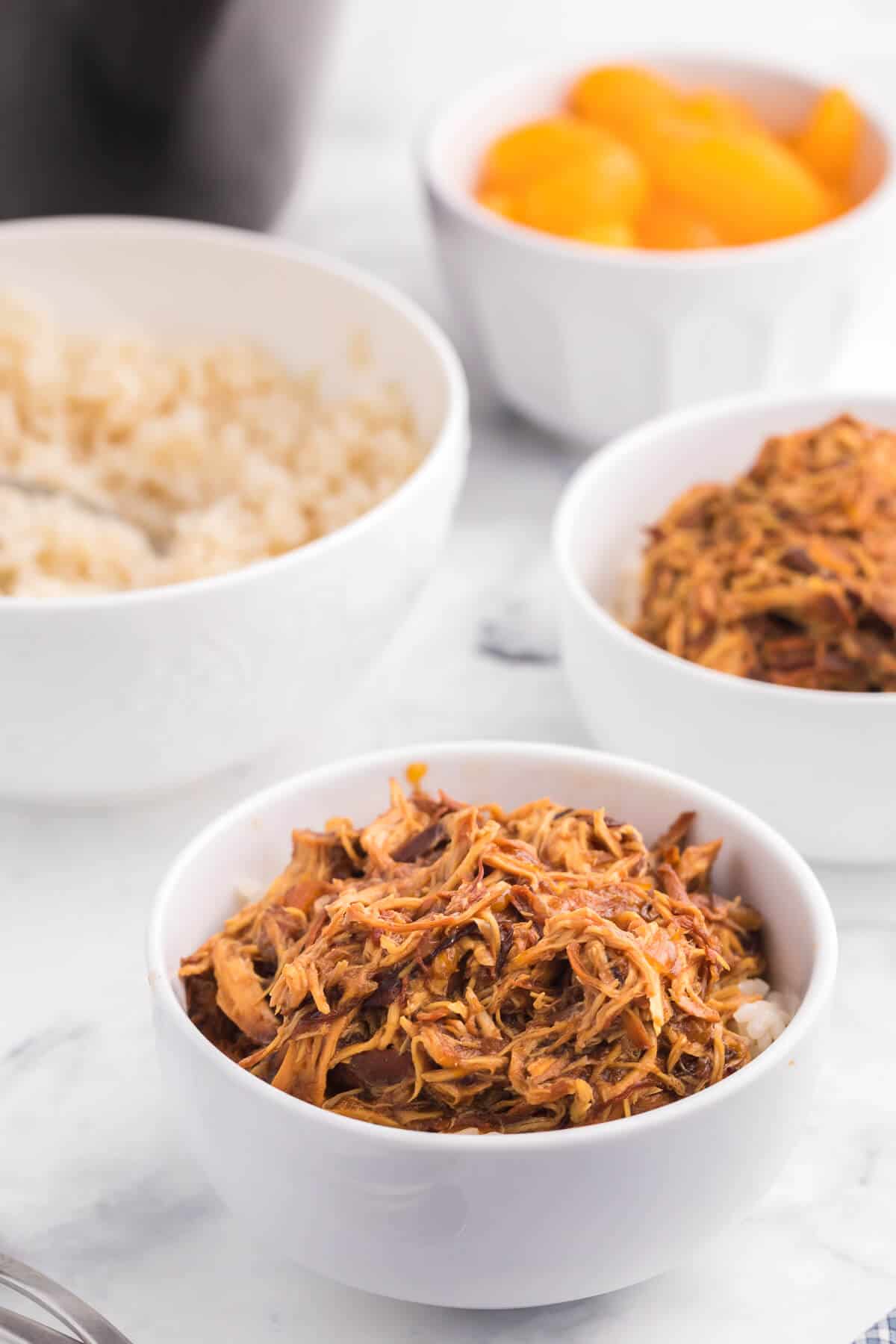 I have another sweet slow cooker chicken recipe coming your way shortly. This one doesn't use cranberries though!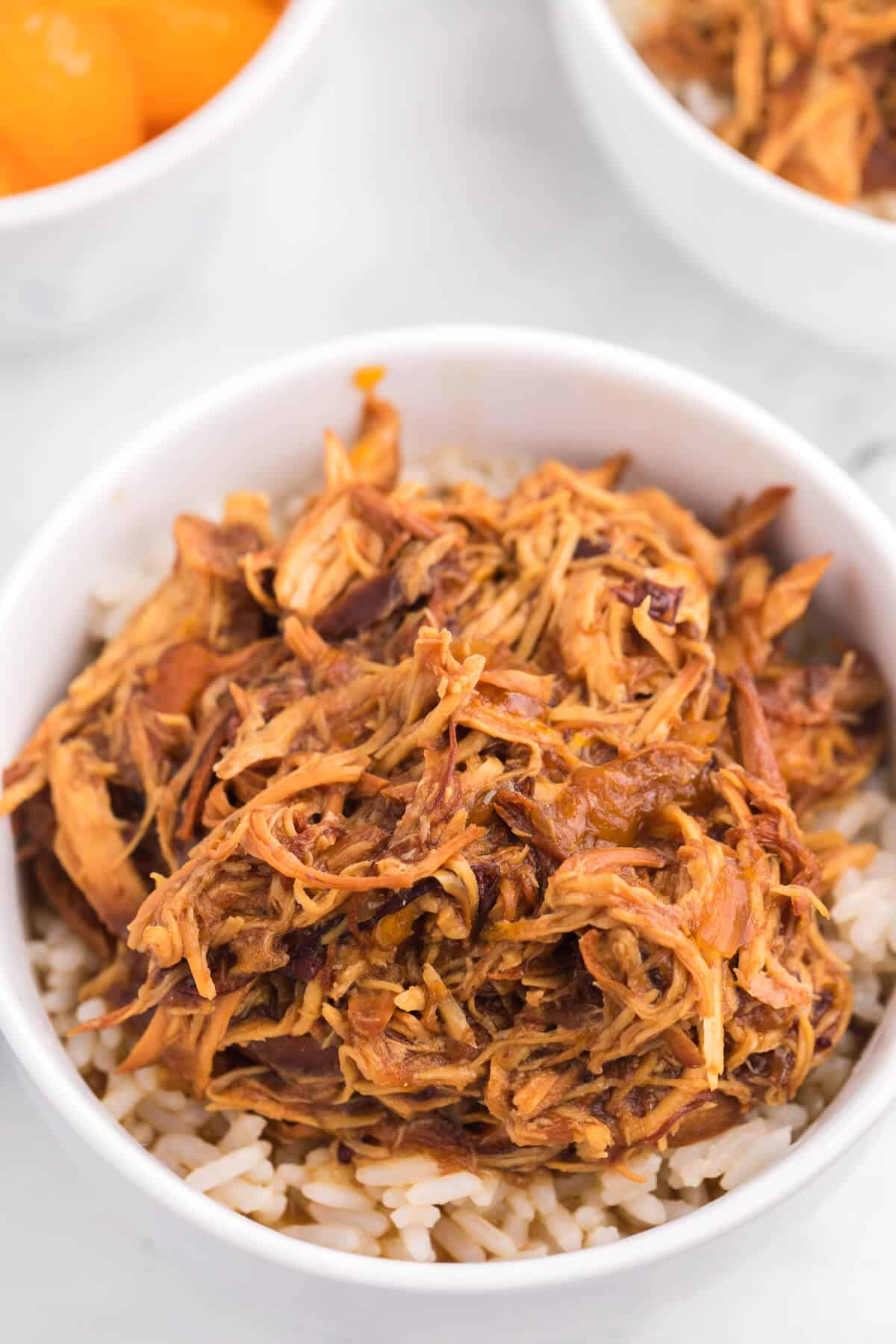 You'll also enjoy this Slow Cooker Cream Cheese Chicken.
What are your thoughts on orange jam? Think you'd give this recipe a try?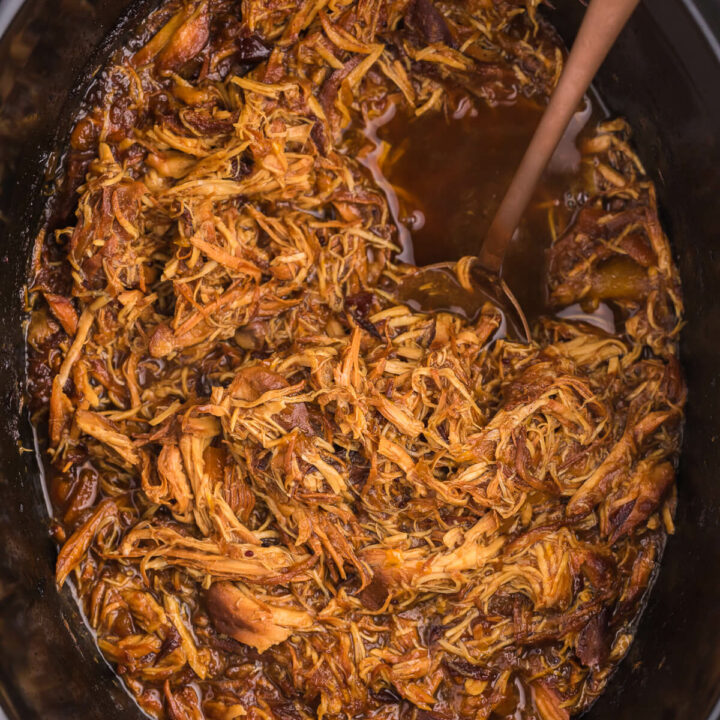 Slow Cooker Cranberry Orange Chicken
Yield: 4
Prep Time: 5 minutes
Cook Time: 8 hours
Total Time: 8 hours 5 minutes
Serve up this Slow Cooker Cranberry Orange Chicken for dinner tonight. Juicy, tart, sweet, and a seasonal recipe to make this fall and winter month.
Ingredients
4 boneless, skinless chicken breasts
1 can cranberry sauce (348ml)
1/2 cup orange jam
1/4 cup mandarin orange pieces
1/4 tsp ginger
1 package onion soup mix
2 tbsp balsamic vinegar
Instructions
Place chicken breasts in a slow cooker.
In a medium mixing bowl, combine the rest of the ingredients. Pour mixture over chicken breasts.
Cook on high 3 to 4 hours or low for 6 to 8 hours.
Shred chicken with two forks in the crockpot. Serve hot.
Recommended Products
As an Amazon Associate and member of other affiliate programs, I earn from qualifying purchases.
Nutrition Information:
Yield: 4
Serving Size: 1
Amount Per Serving:
Calories: 351
Total Fat: 4g
Saturated Fat: 1g
Trans Fat: 0g
Unsaturated Fat: 2g
Cholesterol: 102mg
Sodium: 247mg
Carbohydrates: 38g
Fiber: 2g
Sugar: 29g
Protein: 38g