15 Delicious Chicken Recipes for Sunday Dinner
My Sunday dinners in the past have included a roast beef or chicken, mashed potatoes and gravy, veggies, salads and pie for dessert. In our family, we typically only had the traditional Sunday dinners on long weekends and holidays like Easter Sunday and Thanksgiving. John and I have friends who enjoy a Sunday dinner with friends and family each week. Our version is much smaller since we have no family around where we live. I miss getting together with family friends to share a delicious home-cooked meal.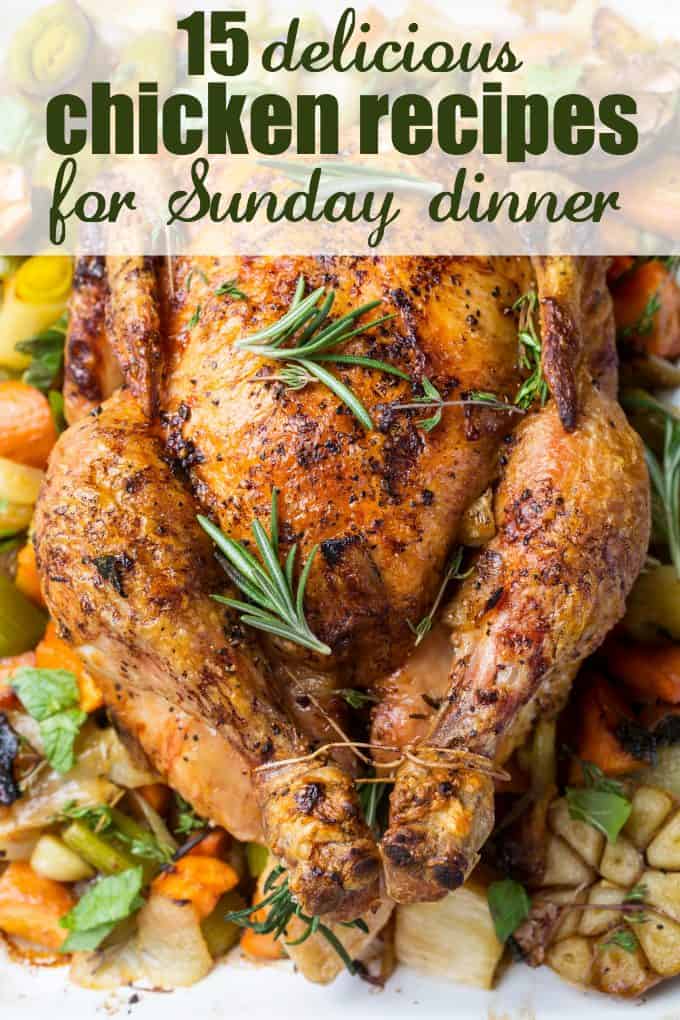 © chicken dinner recipes image via Shutterstock
Sunday dinners have traditionally included a roast as the main course. However, this tradition has evolved over the years and your Sunday dinner can really be whatever you want it to be. All that really matter is that the the food is prepared with care and love and you are spending time enjoying the company of family and friends.
One of my personal favourite type of fare for Sunday dinner is chicken. I love that it's easy to prepare, readily available in our small town grocery store and always a crowdpleaser. I've rounded up my pick of the best 15 delicious chicken recipes for Sunday dinner. These are all recipes I would personally serve to my family and friends and I tried to come up with a diverse selection.
Delicious Chicken Recipes for Sunday Dinner