I'm a fan of no bake desserts year round. In the heat of summer, I don't feel like turning on the oven so I turn to my arsenal of quick and easy treats. My house doesn't have central air and the humidity can be so stifling at my home in the Ottawa Valley. I don't want to make my home any hotter than it needs to be.
I went through my recipe box and found 13 quick and easy no bake desserts that our family loves. If you are a regular reader, you may have seen these recipes already. If you're not, here is your introduction.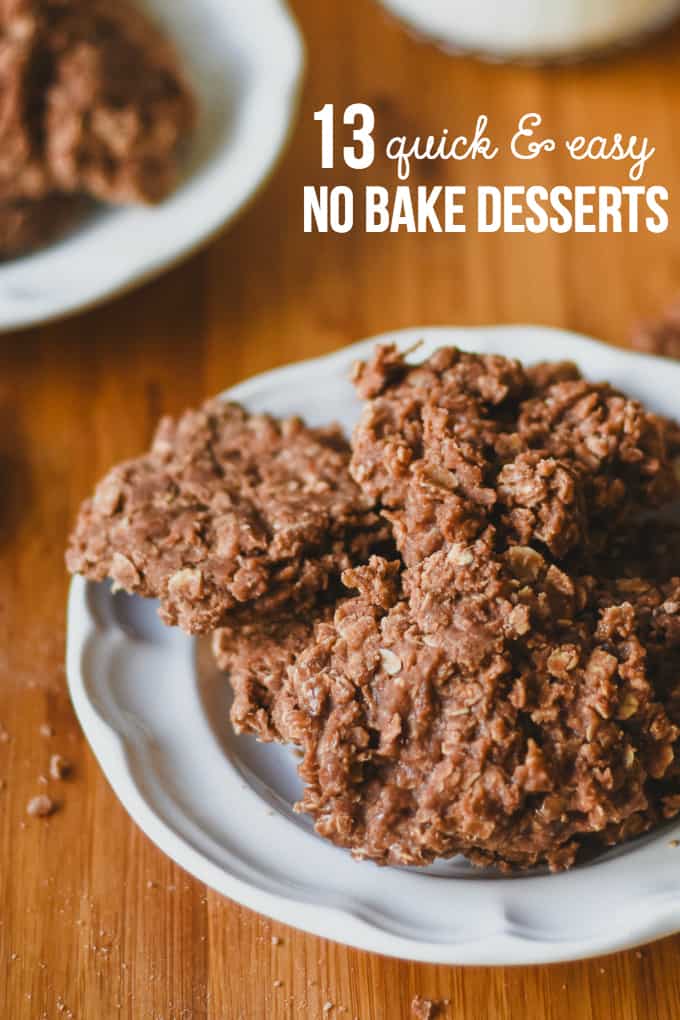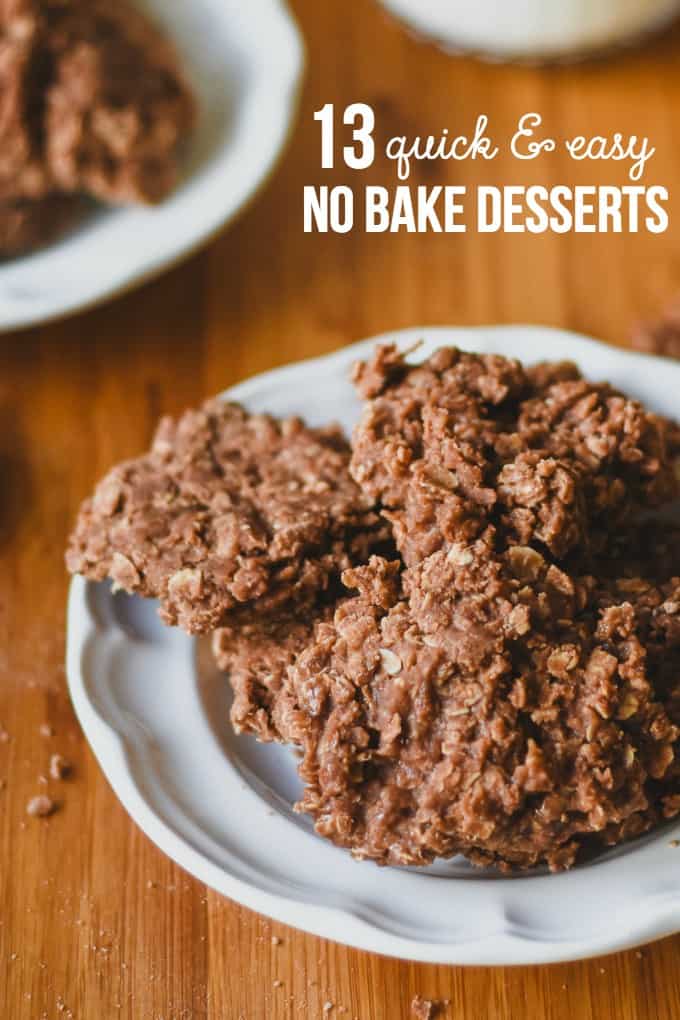 These desserts are in no particular order. I hope you'll have a chance to try some out and if you do, please come back and let me know what you thought!
No-Bake Desserts
What is your favourite no bake dessert?