If you haven't tried Marshmallow Pie before, you are missing out. It's creamy, sweet and is like a piece of heaven. It's also no-bake which is great for the hot summer months. Because who really wants to turn on the oven?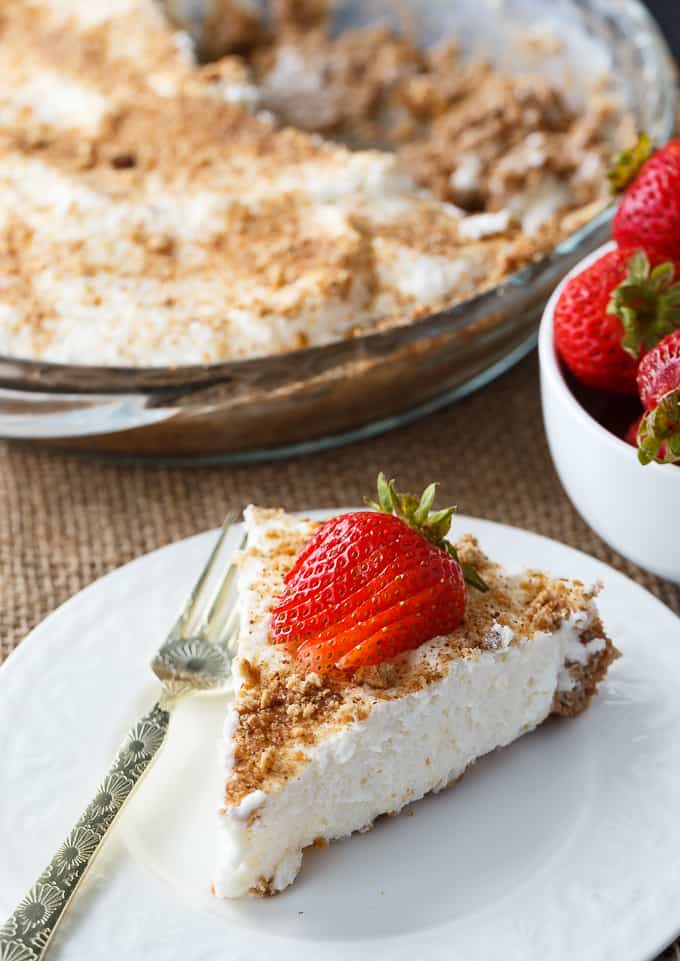 Marshmallow Pie
I was craving something sweet, but didn't want to get too elaborate with a full-blown baked pie. It's been incredibly hot this summer so I've been trying to limit my use of the oven. The thermostat rises two degrees when I use it! My poor air conditioner is running constantly. Give me no-bake, please!
Marshmallow Pie was a happy in-between. You need to use the stove to melt the marshmallows, but it doesn't take that long to make. The longest part of the recipe is chilling time which is a must unless you want the pie to fall apart when you cut a slice.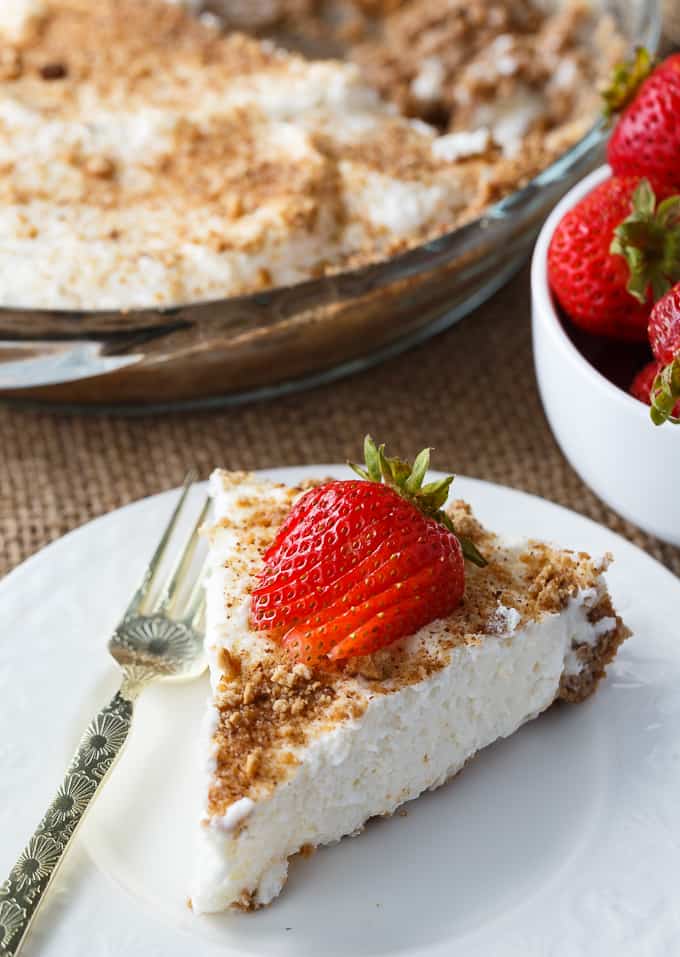 I was originally thinking of making a Millionaire Pie, but didn't have all the ingredients. Marshmallow Pie it is instead! I'm happy with my decision. I'll save Millionaire Pie for a later date.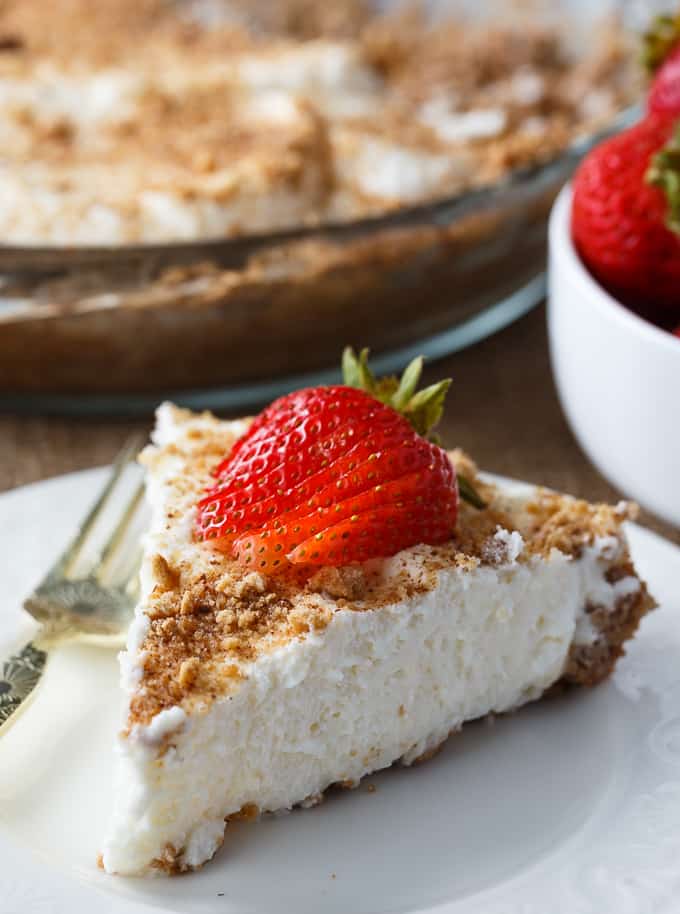 How to Make Marshmallow Pie
To begin, you'll add the marshmallows and milk to a saucepan over low heat on the stove. Stir the mixture constantly until the marshmallows melt. Set it aside while you work on the rest of the recipe.
In a large bowl, add the whipping cream and beat with an electric mixture until soft peaks form. Fold whipped cream into the marshmallow mixture.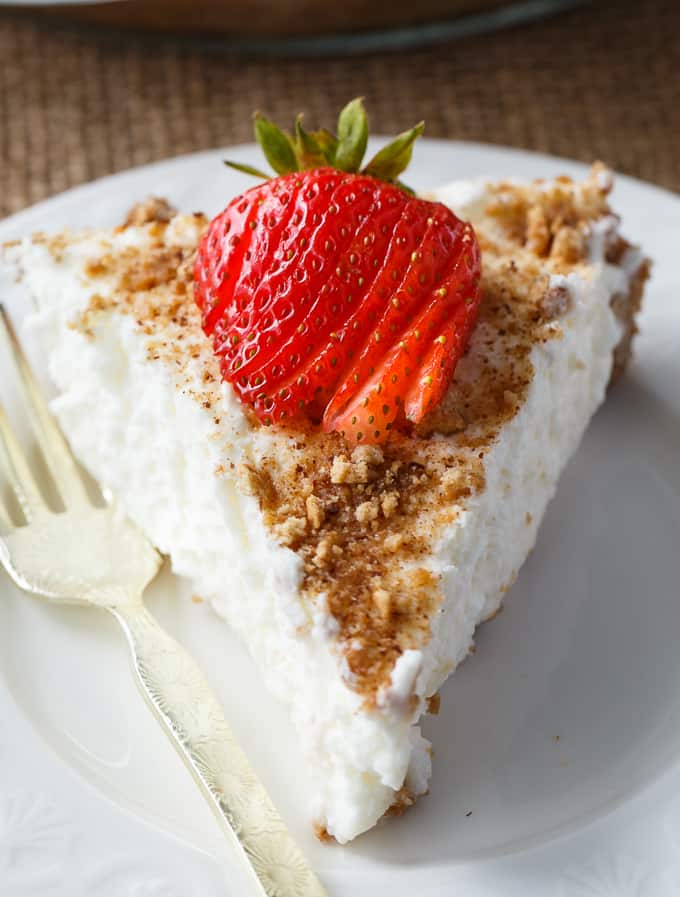 In a large bowl, mix together the graham cracker crumbs, chocolate and melted butter. Press half the mixture into a 9-inch pie pan.
Spread the marshmallow mixture on top of graham cracker crust. Top with the rest of the graham cracker crumb mixture. Put in the fridge to chill for at least 8 hours or overnight.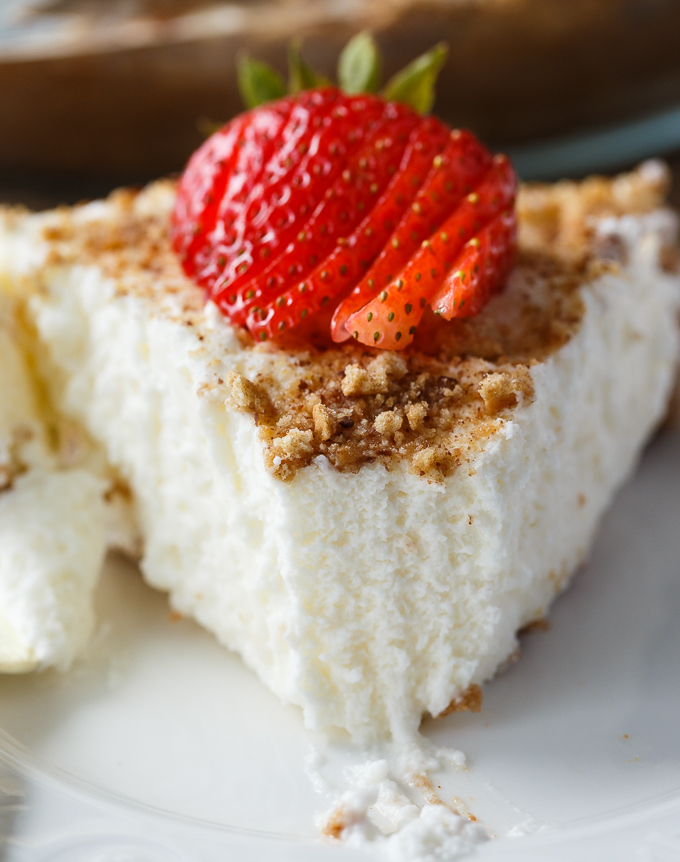 Helpful Kitchen Tools
This post contains affiliate links.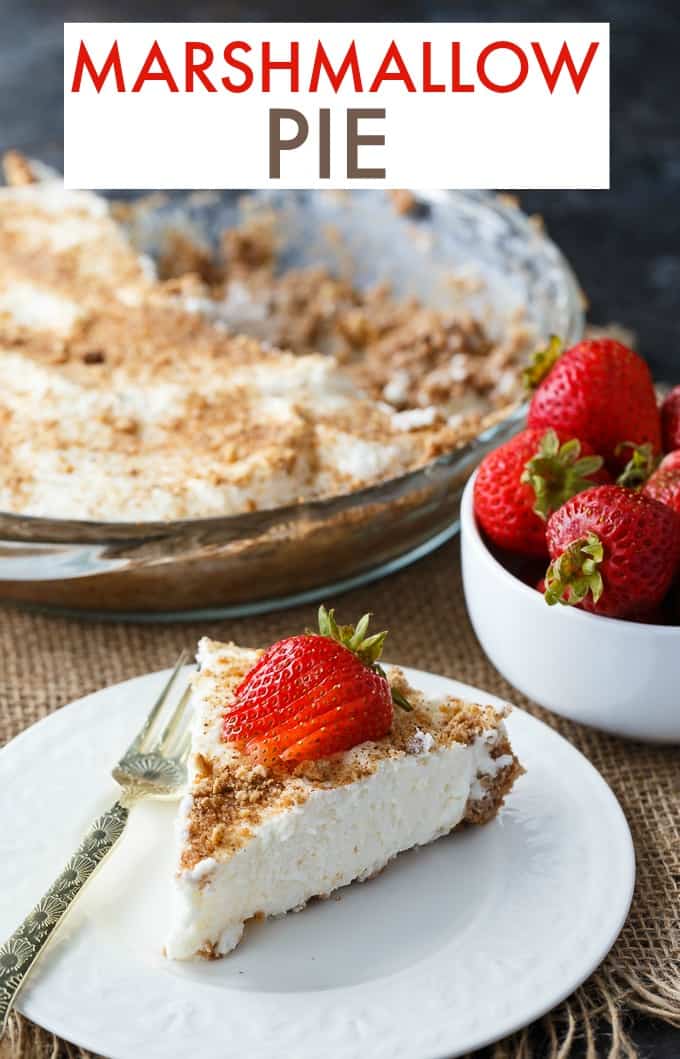 My cousin came over with her teenage son for a visit and they each had a piece of the pie. Connor, my cousin's son, asked for seconds which was awesome. Rarely do my girls ever ask for second helpings! Maybe it's a boy thing? Anyways, it was nice and I sent them home with a few extra pieces.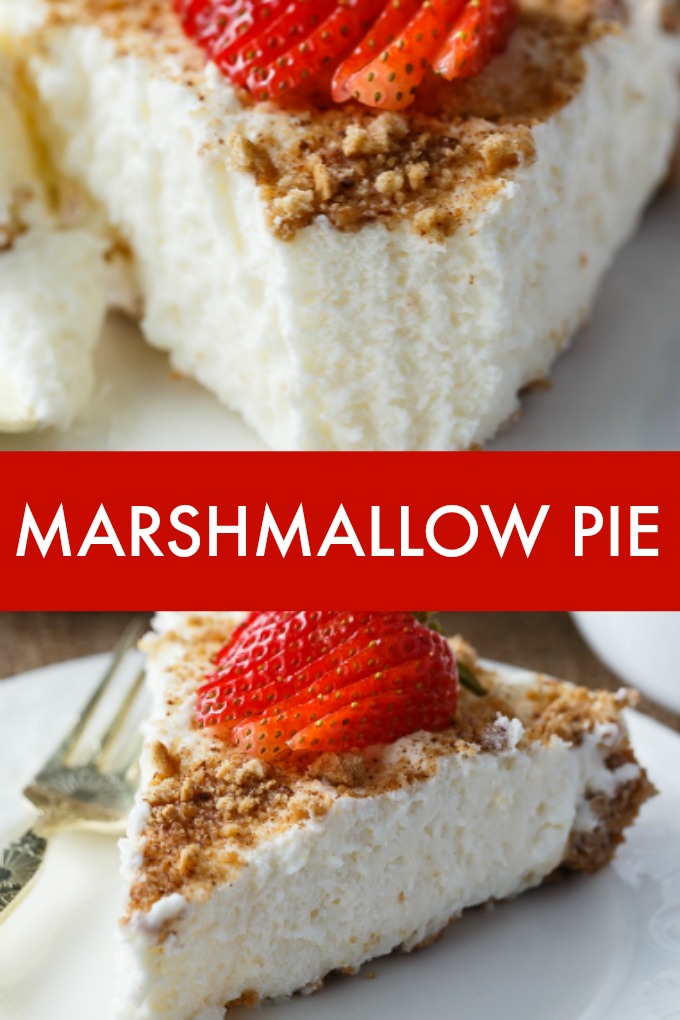 Love marshmallows? Me too. Here are a few more recipes to try: Chocolate Peanut Butter Whoopie Pies, Marshmallow Bars and Chocolate Confetti Bars.
You might also enjoy this Classic Lemon Pie, No-Bake Peppermint Pie, Impossible Pie, Strawberry Satin Pie and Sweet Potato Pie.
Do you love marshmallows?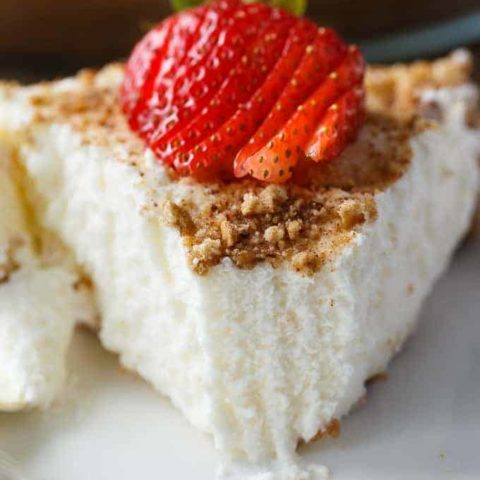 Marshmallow Pie
Total Time:
8 hours
20 minutes
The perfect no-bake dessert! Super fluffy and extra easy with a sweet toasty marshmallow flavor.
Ingredients
4 cups mini marshmallows
1 cup milk
2 cups whipping cream
4 squares semi-sweet chocolate, grated
18 graham crackers, crushed
1/4 cup butter, melted
Instructions
Add marshmallows and milk to a saucepan over low heat. Stir constantly until the marshmallows are melted. Let cool while you prepare the rest of the recipe.
Beat whipping cream with an electric mixer until soft peaks form. Fold into marshmallow mixture.
In a bowl, mix together graham cracker crumbs, chocolate and butter. Press 1/2 of mixture into the bottom of a 9-inch pie pan.
Spread marshmallow mixture into pie pan. Top with remaining graham cracker crumbs mixture.
Chill in the fridge for 8 hours or overnight.
Recommended Products
As an Amazon Associate and member of other affiliate programs, I earn from qualifying purchases.
Nutrition Information:
Yield:

8
Serving Size:

1 slice
Amount Per Serving:
Calories:

375
Total Fat:

26.8g
Saturated Fat:

16.3g
Unsaturated Fat:

8.4g
Cholesterol:

84mg
Sodium:

113.2mg
Carbohydrates:

32.5g
Fiber:

0.6g
Sugar:

21.7g
Protein:

3.7g