Get Organized in 2018 with Free Printables
Are you ready to get organized in 2018? I have a bunch of free printables to help you out. I've been writing this post for several years and it's always been one of the more popular ones that people seem to like. Who doesn't love free printables? I use mine on a daily basis to keep my place running smoothly!
I've updated my list for 2018 with several new printables for you to use. I hope they help you as much they have helped me!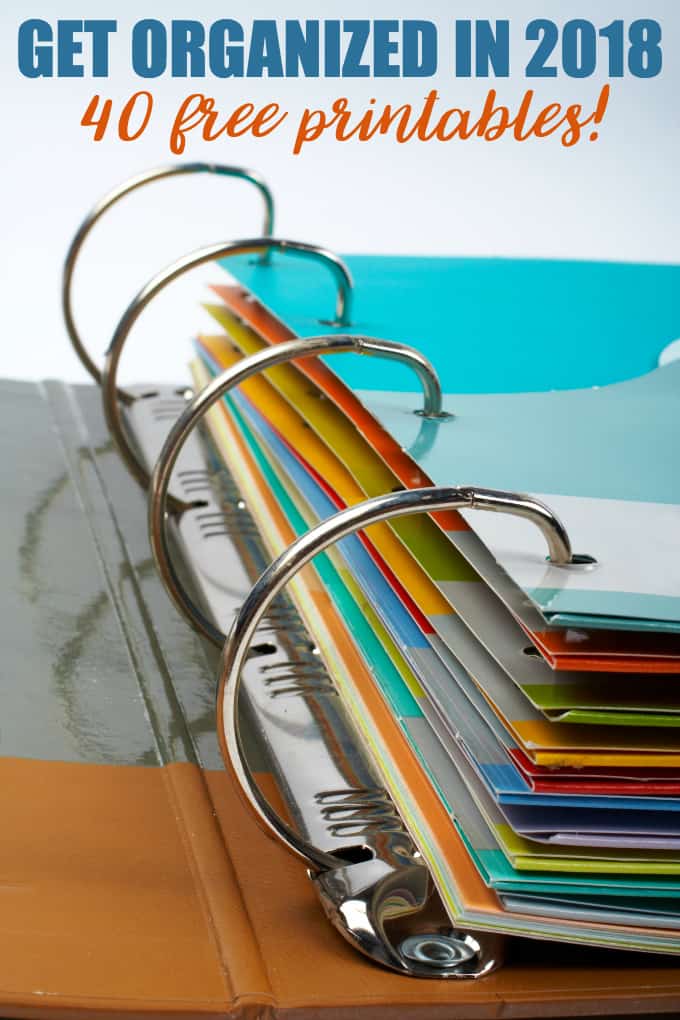 Get Organized in 2018 with Free Printables
6. 30 Days to a Clean and Organized Kitchen
12. Password Organizer Printable
14. Important Phone Numbers Printable
15. Grocery Shopping List Printable
17. Kitchen Inventory Printables
20. 30 Day Spring Cleaning Calendar
21. Measurement Equivalents Printable
22. Metric Conversion Chart Printable
25. Savings Challenges Printables
26. Christmas Printables for Kids
27. Summer Vacation Packing List for Her
28. Kids' Summer Camp Packing Checklist
29. Printable Valentine's Day Cards
33. Spring Cleaning Your Kitchen Checklist
37. Baby Shower Games for Girls
38. St. Patrick's Day Printables
40. Valentine's Day Printables
I always add getting organized to my new year's resolutions. Once the tree is put away for the year, I'm in full on cleaning and organizing mode. I like to think of it as a fresh start. These printables help keep me on track.
I regularly publish printables throughout the  year and also have many organization posts in my Household Tips section. Stay and subscribe if you like so you can be the first to know about new content when it's published.
What are you planning to organize in 2018?