I love the feel of a clean home. It's relaxing and nice to have everything fresh and "new". The daunting task is actually doing all the chores required. Where do you even start?
I've got a free printable for you today – a Deep Cleaning Checklist for your entire home! It covers all rooms in your home and the major tasks in each one. Print off a copy and poke away at the chores. I don't think it's possible to get it all done in one day – kudos to you if you can! However, it's doable over a number of weeks, I think!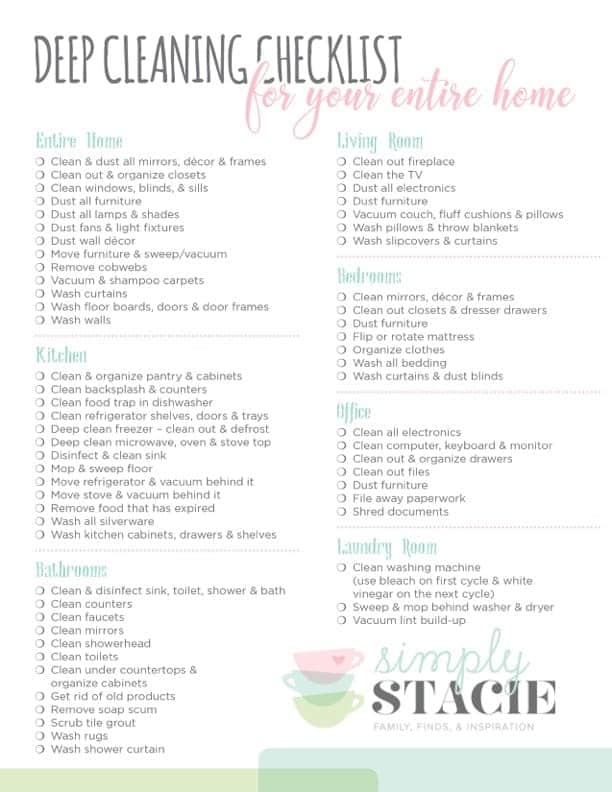 Fill out the form below and grab yourself a copy. Happy cleaning!