My 2020 Fitness Planner is more than just a printable planner. It is a way to truly work on a life change for a new year. Whether you are using a new year resolution for fitness and health, or want a new printable to keep going on your journey, these printables below are great.
Make your fitness goals a reality and kickstart off the new year with this 2020 fitness printable. A great way to make healthy choices for the new year.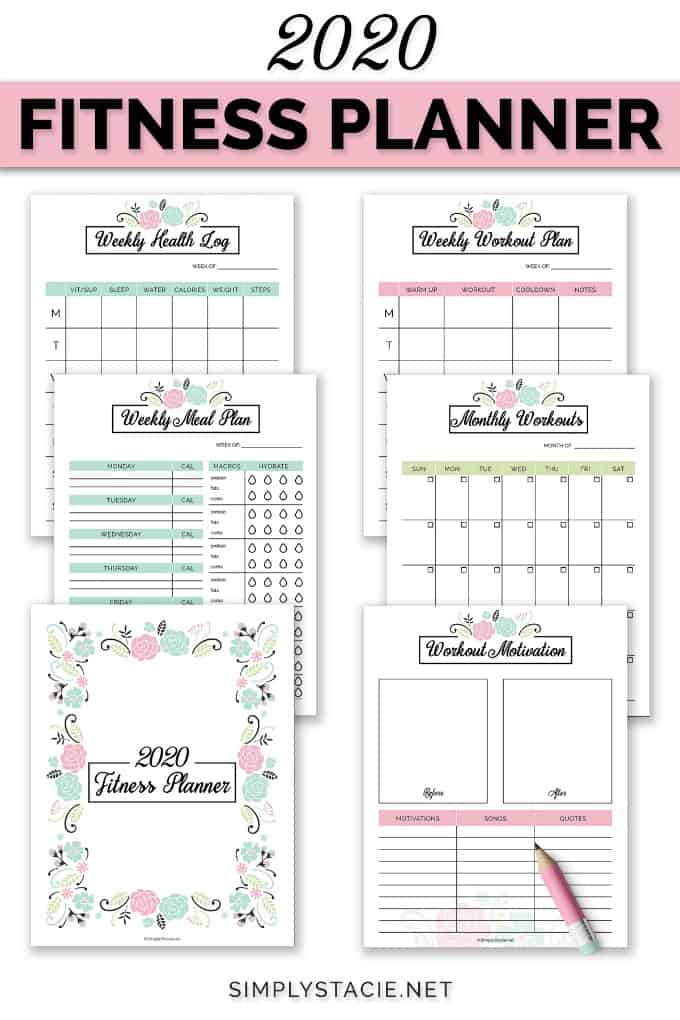 2020 Fitness Planner
Whatever your fitness goals are, this planner is great. Maybe drinking more water, making healthier choices, working out more, etc. I have you covered to make 2020 a year of growth and change for your body.
Workout Motivations Printable
Here is where I think it is great to start out. Add a before picture or jot down measurements of your body, so you can refer later on to what it is at the end of the year.
Then write down inspirational quotes, songs that will get you hyped up, and more. It is a great way to start getting you prepared for the new journey.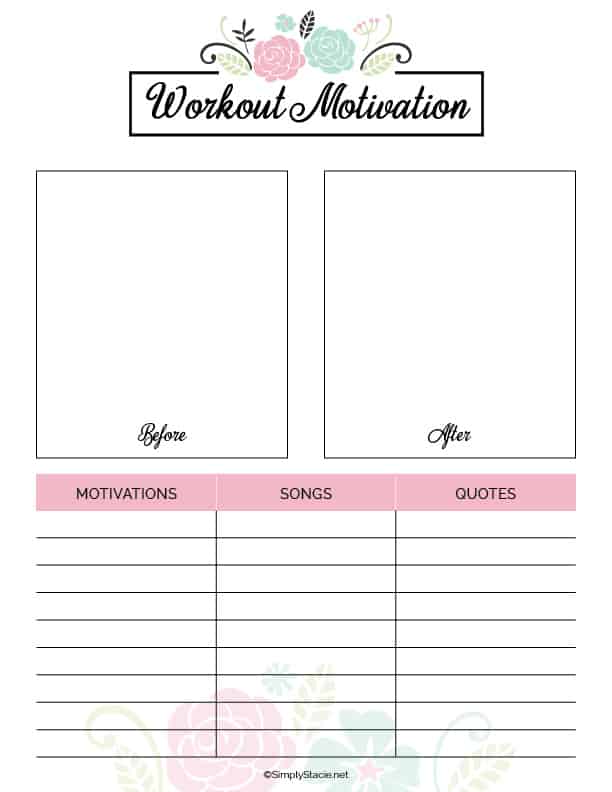 Weekly Meal Plan Printable
Now, if one area you are working on is eating healthier this printable is a must. You can sit down and plan out your meals, keep track of protein, carbs, fats, etc. No matter if you are on a diet or trying to eat at home more with home-cooked meals. You might love this printable.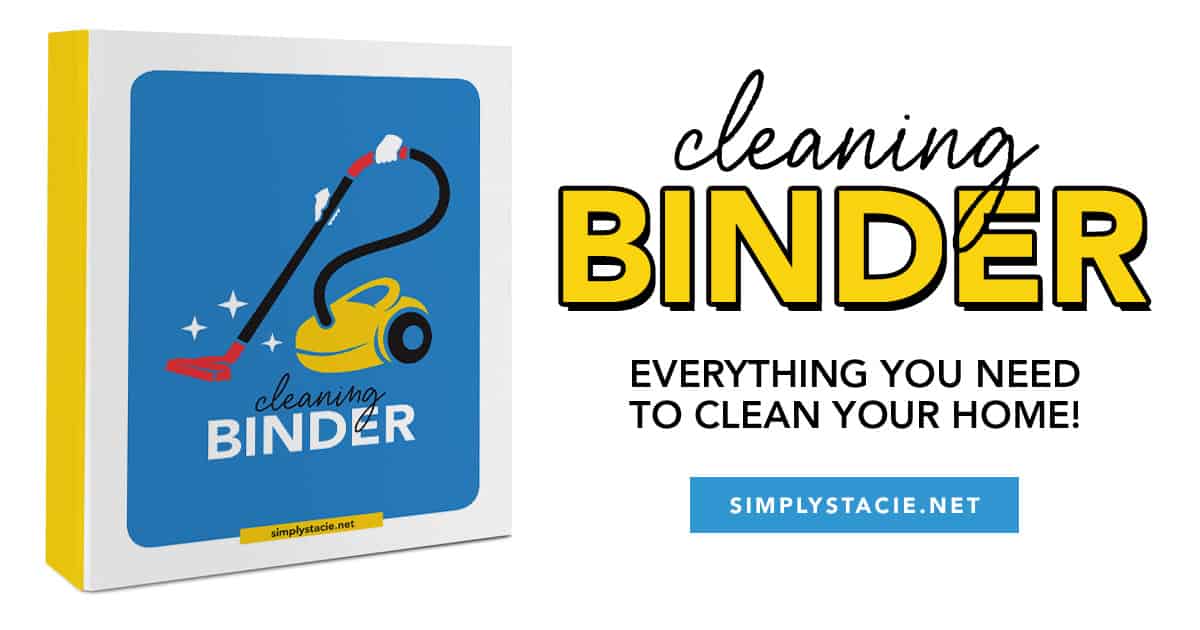 You could also place in a wipeable sleeve so you can use dry-erase markers on it each week. Or place in a picture frame and use dry erase markers to write and wipe off. That way you are not having to print a new sheet each week.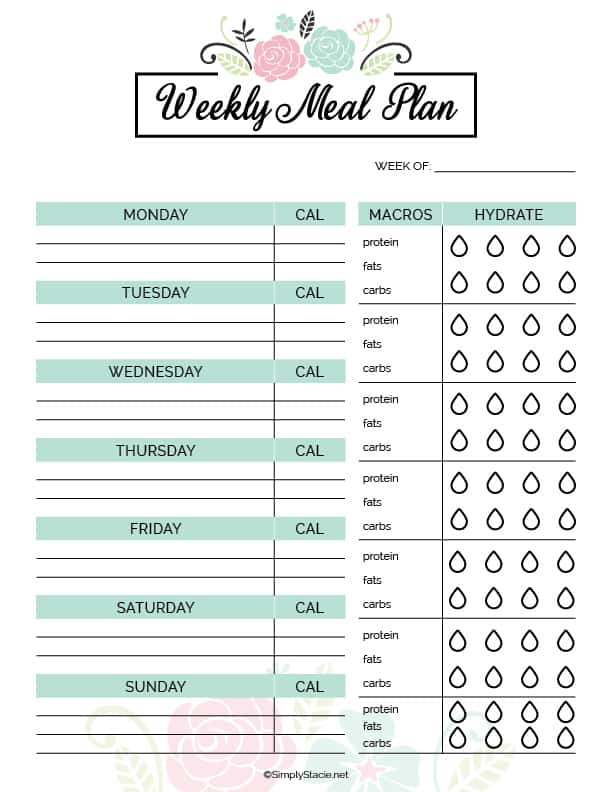 Monthly Workout Printable
Taking the time to plan out what you will do each day will really help to keep you interested in your exercising. Maybe one day do yoga followed by a Zumba dance class the next day. YOu will find that if you keep things rotating you won't get bored and it will keep your muscles constantly working since you change it up often.
Plus you can look at the calendar to see what is on the agenda for the week.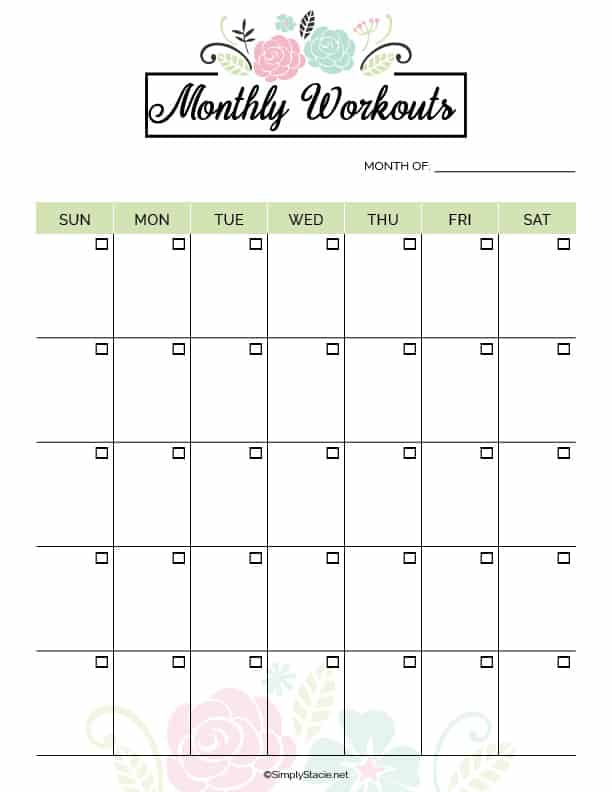 Weekly Workout Printable
This is a more in-depth printable. Write down what you plan to do for your warmup, workout and then cool down. This is a fantastic way to ensure you gain the most out of each workout by taking care of your body as well. Then you can refer to what you did previously to ensure your body is getting all areas worked over.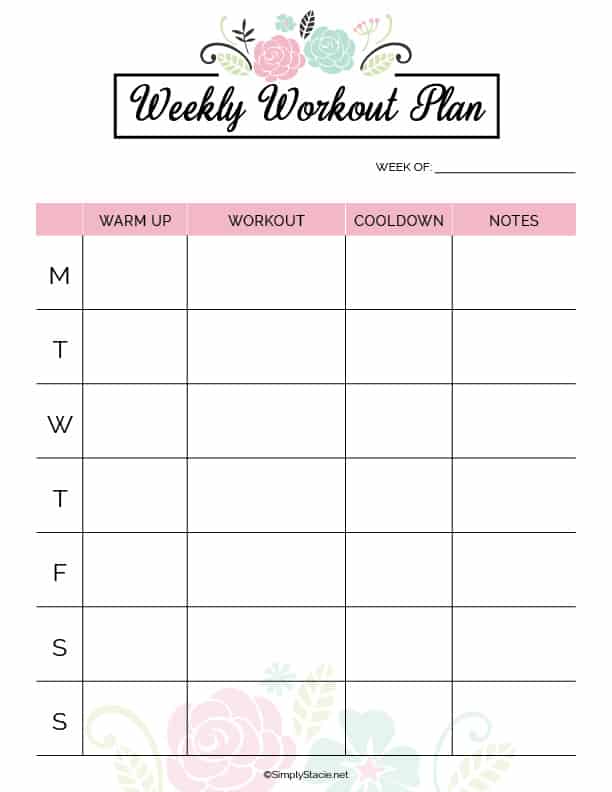 Weekly Health Log
This is another great health printable to have. Stay aware of how much water you are drinking, the amount of sleep you are getting, weight and more. Being healthy is a roundup of things. From exercise, the food we eat, and more.
Make sure to utilize this printable. It is a great way to remember to get in so many ounces of water each day. Many of us struggle with that, and when you track it, you can see where you lack.
Or this printable might help keep you totally zoned in and focused on the task at hand. Many love to have things laid out and this fitness and health printable set does just that.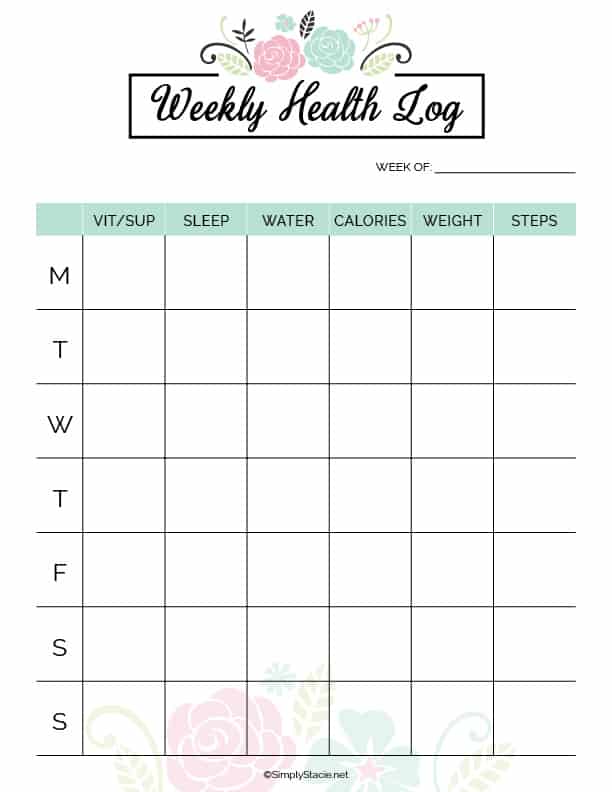 A Year Of Health
Now, this health printable set is for 2020, but if you want to get started earlier go right ahead. These printables will work for every single month of the year.
I have seen so many people taking the 100-day workout challenge lately. Where you workout for 100 days straight. This is a fun challenge that has truly motivated so many. Once you reach that 100-day mark, many keep going as it becomes routine and a lifestyle change.
Looking for some low carb meals to make
Low Carb Chicken Divan | A chicken casserole that is loaded with tender chicken, creamy sauce, and veggies for nutrients.
Cauliflower Crust Pizza | Make this pizza crust to enjoy your favorite pizza in a low carb form. Don't feel guilty for your weeknight dinner or lunch.
Keto Cauliflower Ziti | If you are on the keto diet, this is an incredible dinner recipe to make during the week. Rich and savory sauce, tender cauliflower and more.
You might also like this 2020 Yearly Calendar, 2020 Household Planner, 2020 Financial Planner and 2020 Meal Planner.
Make sure to check out Get Organized in 2020 with Free Printables with LOTS more printables!