Meal planners are a great thing to have on hand. You are able to plan out the week, month or even a full year. Breakfast, lunches, snacks, and of course the daily dinner recipes. Don't stress, just take it a little at a time.
My printable meal planner is a great way to stay on track and create wholesome and delicious meals at home for your whole family. My printable meal planners will help you to ensure you have the right groceries on hand, what is in your pantry, and of course what is for dinner.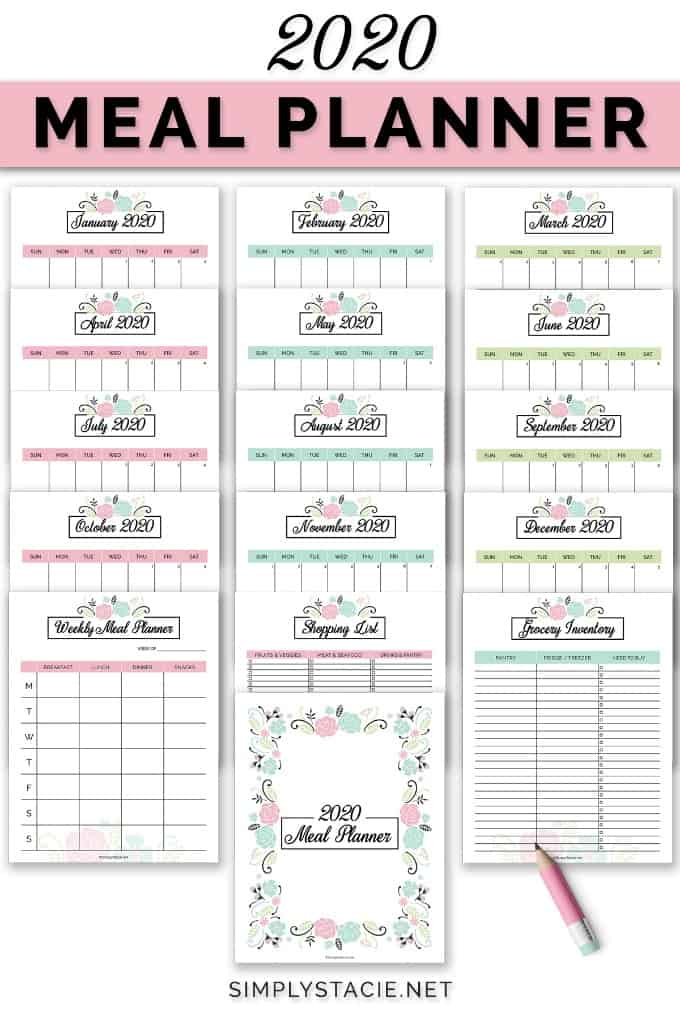 2020 Meal Planner
While we have certain foods we keep in constant rotation in our home, I also have a lot of new recipes I love to try. Variety is something we love, and having it all tracked out on my planner helps me to stay focused.
Let me share what is included in my 2020 meal planner printable bundle.
12 Month to Month Calendars Printable
Print out these month to month calendars to stay on track. Write out each day what you plan to eat, and more. Whether you do just dinners, or maybe you want to break it down to three meals for each day. The choice is totally up to you.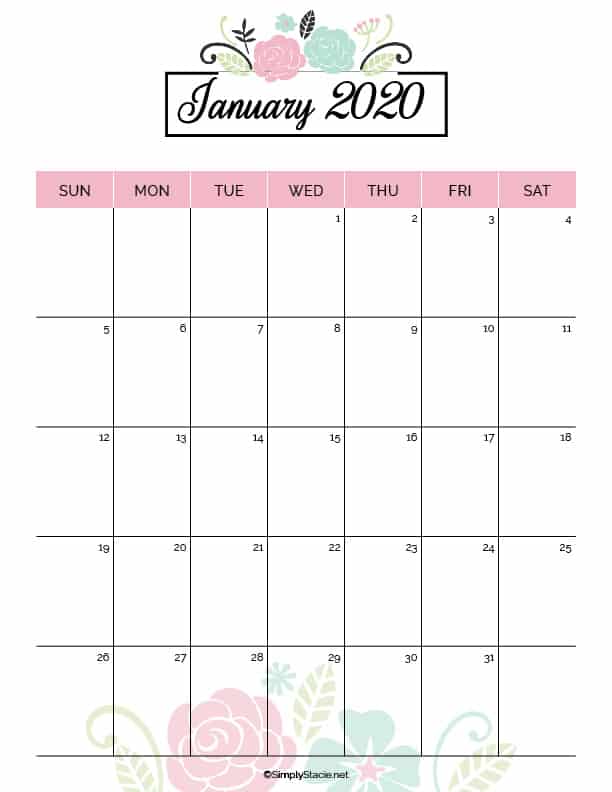 Weekly Meal Planner
Here is a great printable that allows you to break down your weekly meal plan week by week. Each day has a spot for breakfast, lunch, dinner, and even snacks.
That way you can for sure have all the items you need for your week to feed your family. I find writing it all out helps me to stay on track and we eat at home more.
You can print this off and write on it directly, or place it in an 8×10 picture frame and use a dry erase marker to write on the page. Then wipe it off and re-start the next week. A great way to reduce papers you print and still get to utilize the printable.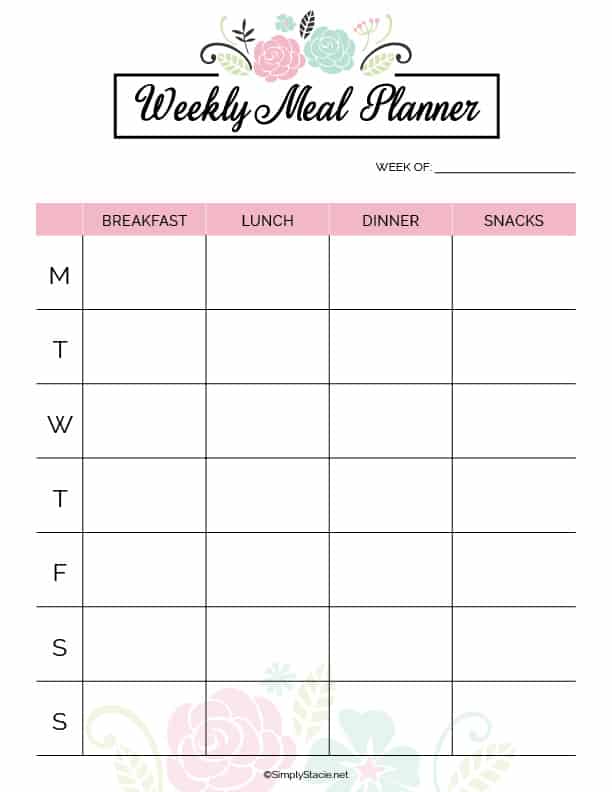 Shopping List
I break my shopping list down into categories. It helps me to remember all the things I need. That way I go to each category and write any foods I might need. Snacks and treats, deli, canned, frozen, etc. This way you can really think about the store you shop at and what you might need in all areas.
You can also use this shopping list as a way to always make sure you pick up the essentials you tend to buy a lot each week. Maybe you always buy certain produce or canned goods. It is a great way to always remember and check those items off.
V8 juice, soft drinks, body products, and more. I can find that I forget and then run out of our essentials. Using this list has really helped me make sure those essentials are bought each week.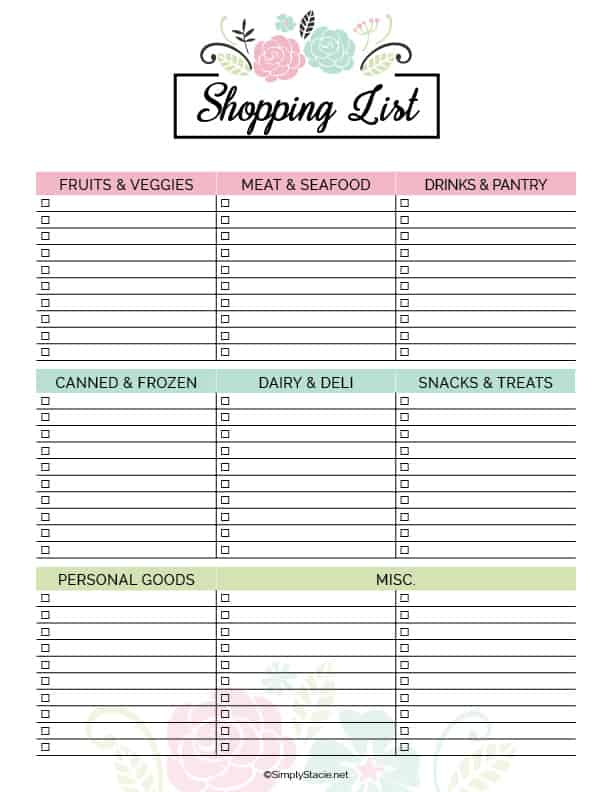 Grocery Inventory
Write down what you have in your pantry, fridge, and freezer. I can't tell you how many times I head to the store to buy beans, ketchup or other ingredients only to find some hidden items tucked behind items. This grocery inventory printable allows me to shop for my freezer and pantry before I head to the store.
You save money, use the foods you buy, and keeps you organized. I mean it is fantastic. Once you use an item mark it off and move on! This has saved me time and of course lots of waste.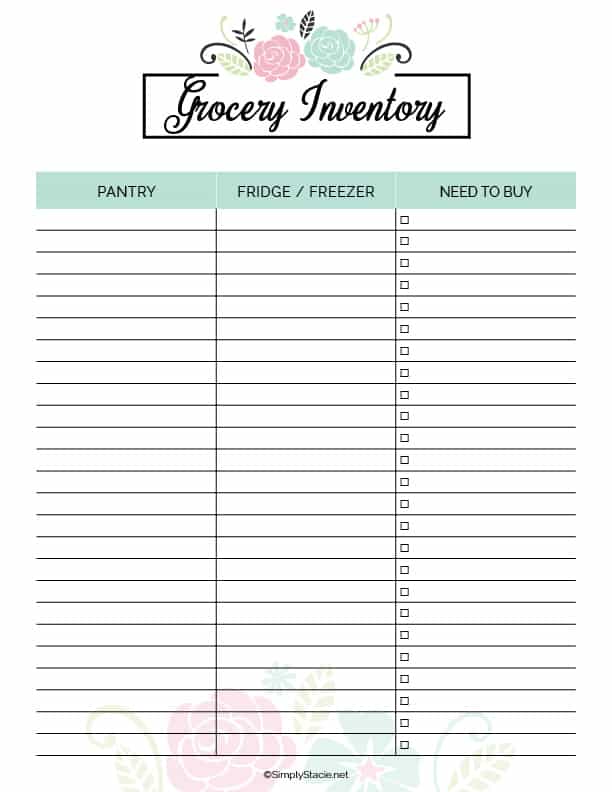 So as you can see this roundup of printables will be perfect for all your meal planning needs.
If you are looking for some recipes below, here are a few of my favorites!
I have tons of recipes on my site if you need help finding ways to make your meal time full of new flavors!
Update: My 2022 Meal Planner is now in stock in my new shop! I also have a 2022 Organizing Bundle with all the printable sets.
You might also like this 2020 Yearly Calendar, 2020 Household Planner, 2020 Fitness Planner and 2020 Financial Planner.
Make sure to check out Get Organized in 2020 with Free Printables with LOTS more printables!