Live in Canada and are following the keto diet? You've come to the right place. I've got a list of keto subscription boxes for Canadians plus other keto resources.
I started following the keto diet back in May. I didn't have a scale back then so I'm not sure how many pounds I've lost, but I know my clothes are a lot looser.
I started doing some research of keto products that I could access here in Canada. It can be frustrating at times when all the "good stuff" is only available to Americans. Turns out, there are some pretty fantastic keto products available to Canadians!

Discover keto subscription boxes and other sites where you can find yummy food to enjoy. I've found so many delicious new products because of my subscription box that I now purchase on a regular basis.
Keto Subscription Boxes
This post contains affiliate links.
1. Keto Can ($59.99/month CAD). Receive Keto snacks and food products every month. I've been getting this subscription box for the last several months and have discovered so many yummy new products. It's also Canadian!
2. The Keto Box ($40/month USD). Receive 7 to 10 Keto products every month.
3. My Keto Snack Box ($38/month USD). Receive 6 to 8 Keto snacks per month.
4. The Keto Box ($40/month USD + $15.99 shipping to Canada). Receive 8 to 11 Keto snacks per month.
More Keto Products
Live Fit Foods delivers individual sized Keto meals right to your door. Currently, they only service Ontario, but Canada wide delivery is coming soon. I tried them and they were delicious!
If you prefer to cook your own meals, I highly recommend this Keto Meal Planning subscription. I started getting it a couple weeks ago and am loving all the delicious and easy recipes. Use the code SIMPLYSTACIE for 15% off.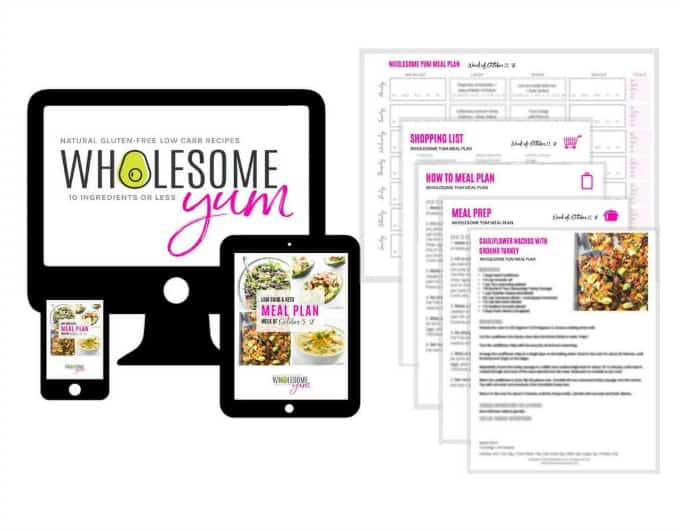 It's hard for me to find many Keto products locally. I've been shopping at Natura Market online for several months. They have a ton of selection and fast delivery.
I have a keto recipe that you might enjoy: Keto Cauliflower Ziti. You won't even miss the pasta.
You might also like this Keto Chicken Guide.
I'd love to hear about what your favourite keto products are. Let me know in the comments!