I've been meaning to write this post for a long time! We moved into our new home in Ontario last June. We'd just come from another home that we spent years renovating and now were getting set to take on even more renovations. However, this house wasn't as bad as our home in Nova Scotia, thankfully! I still have lots I want to fix in this house, but we've come a long way in one year's time. It feels like home now.
I'll share with you the before and after photos as we finish up the rooms in our home. The master bedroom was one of the first ones we did. In fact, work was started on it even before we arrived in Ontario thanks to my parents, sisters and extended family.
The previous owner was an older lady who was moving into a retirement home. The home was very dated and hadn't had any cosmetics updates in years. All the bedrooms were carpeted and that was all ripped out. In its place, we installed laminate flooring.
My mom shot a few before photos on her iPhone to share with me. This is our master bedroom.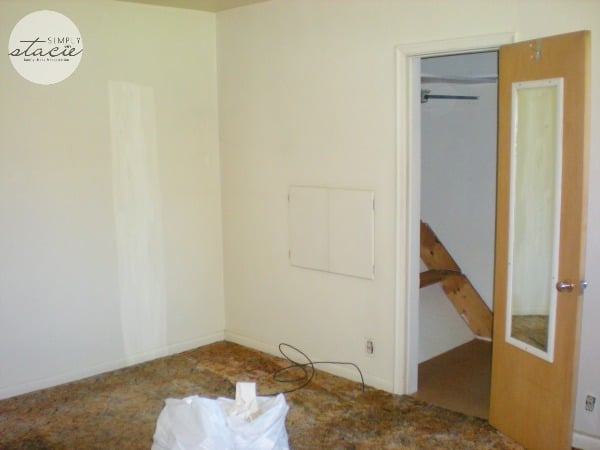 Yikes. It needed paint, new flooring and curtains. The only thing I haven't done yet is the closet. That will be a whole other post!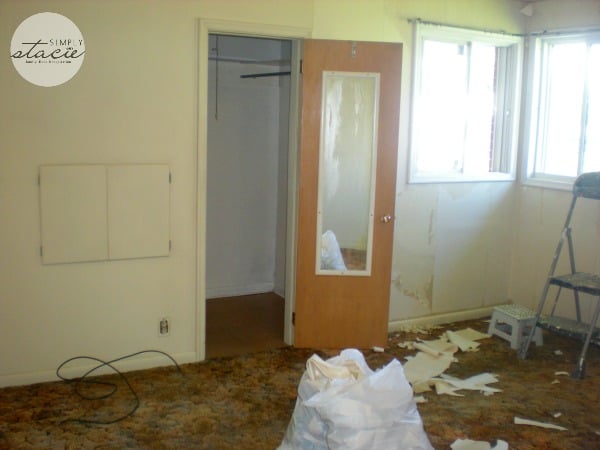 And here is the after! We painted the walls, Silver Fox by Benjamin Moore and found some grey curtains to cover all the windows. This bedroom has so much gorgeous natural light!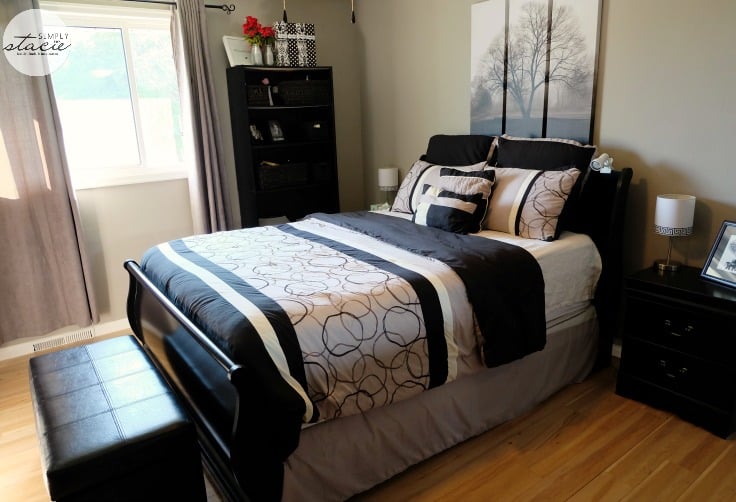 In our old home, I had recently redecorated our master bedroom. I already had new furniture and bedding so I did this room in the same theme. I love the black and white. So classic and simple.
I like laminate flooring because it's easy to clean and not as expensive to install as hardwood. John isn't crazy about laminate flooring, but I told him he'd adjust. And he did.
This master bedroom is a lot smaller than our last one. All our furniture fit without it being too cramped. No TV though! If we were to get one, it would need to be one that hangs on the wall.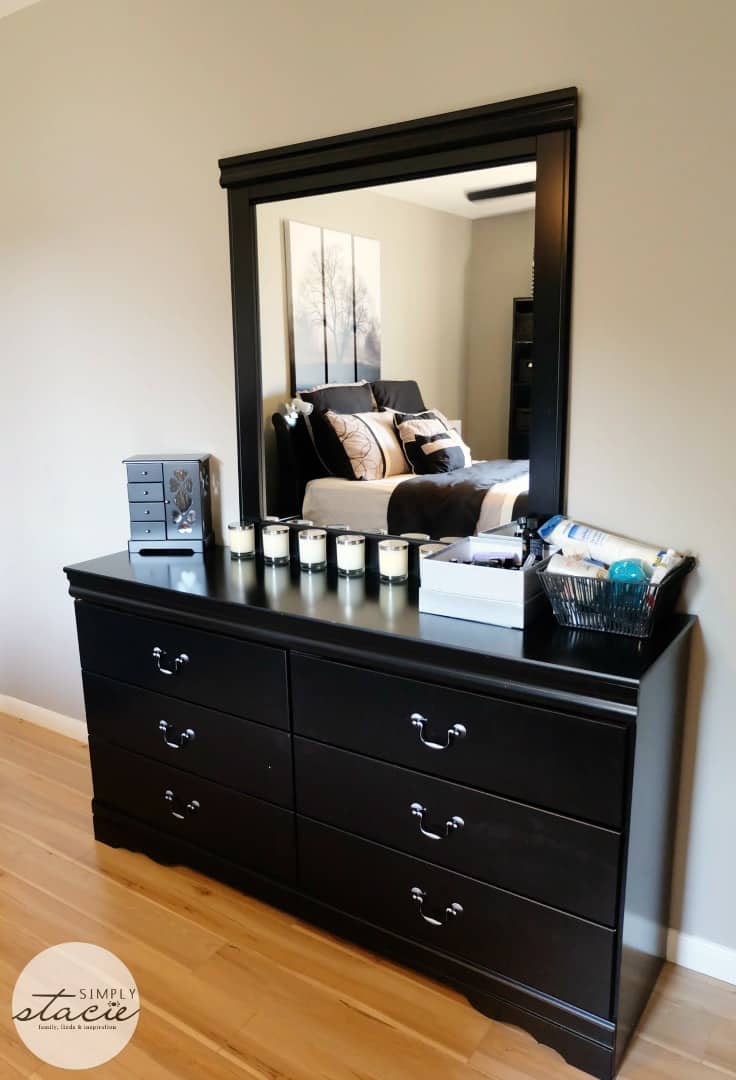 Instead of watching TV before bed, I read. It's probably better that way anyways to not have a TV in our room. I always stayed up way too late watching my favourite shows.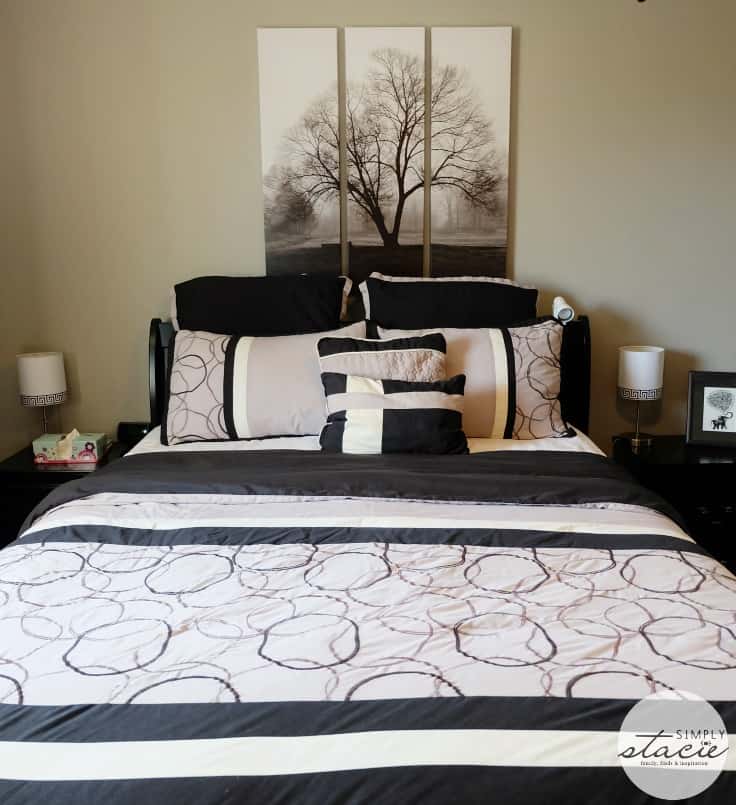 Despite the large windows, the room can get nice and dark with the curtains closed. No room darkening blinds required.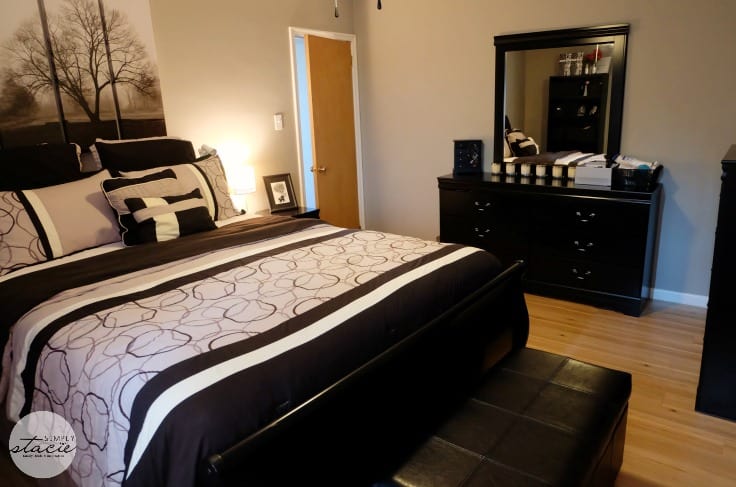 It's a completely different room now compared to when we first took the keys. It's home.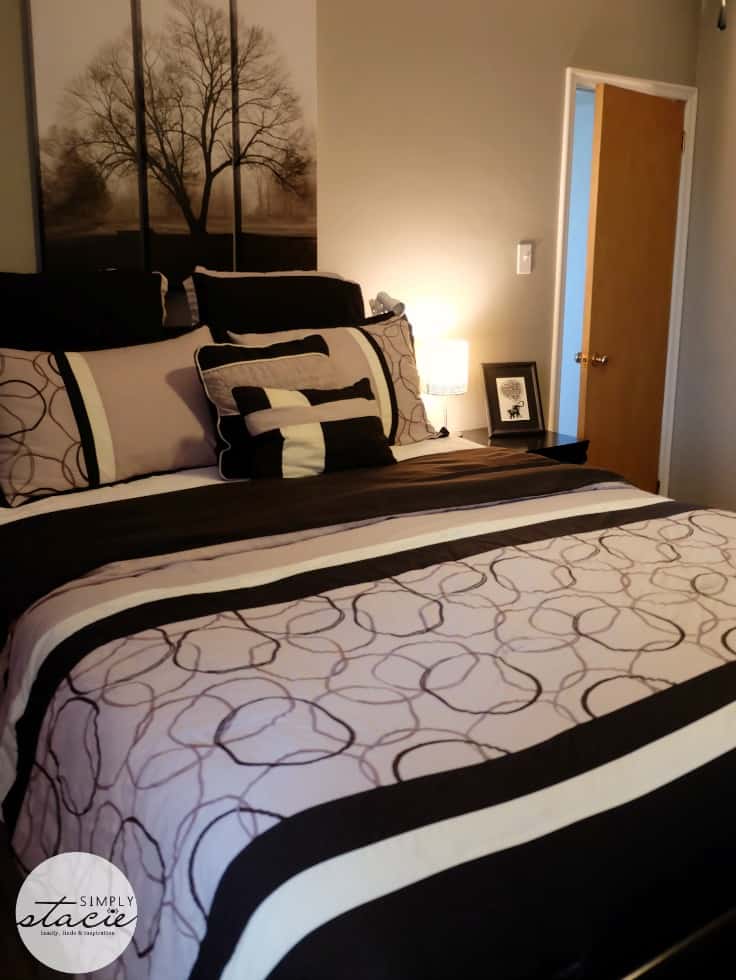 I have a couple other small things I'd like to do like replace the old doors to the room and the closet. I also want to give the closet a complete makeover, but that will take some careful planning. I'm not quite ready to do that just yet. We are also waiting on the electrician to come and replace the outlets. Some of them are the old two prong outlets and we are switching to three.
Watch for more before and after posts coming up soon. I'll show you the rest of the rooms we have completed. Fun stuff!