Nothing beats an ice cold glass of water on a hot day. It gets so humid here in the summer and I'm not a person who enjoys the heat. I always keep a bottle of water with me wherever I go. I know it can get a little blah drinking water day and day out. Sometimes, I'll whip up some fruit infused water just to keep things interesting. I know some people who hate the taste of water and the only way they can drink it is if it is mixed with something. Mix your water with fruit and keep it healthy!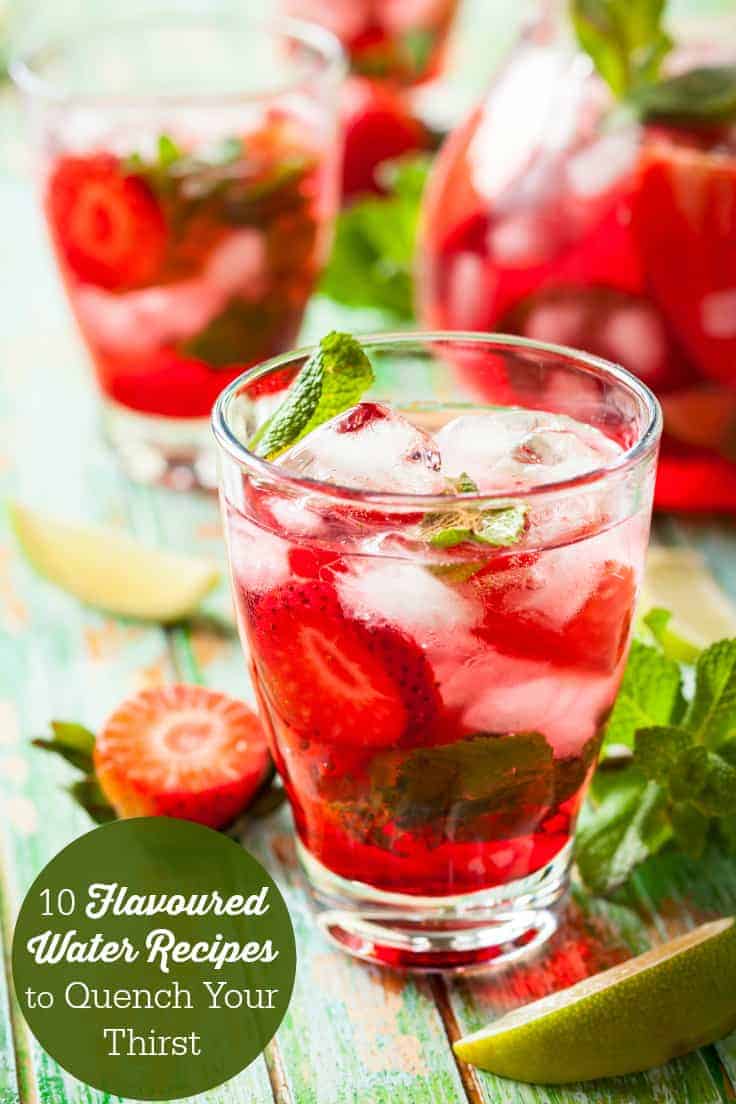 I enjoy trying new recipes and found several that look very promising! I made a list of 10 flavoured water recipes to quench your thirst this summer. Two of the recipes are from my blog and the others are ones I found online that I want to try. All are healthy!
Flavoured Water Recipes
Some of the recipes are as easy as plopping a few pieces of chopped fruit into a water pitcher. Others involve a little bit more work like my Strawberry Agua Fresca. Not much extra work though and it's worth the effort!
Next time your at the grocery store or farmer's market, pick up some extra fruit, veggies and herbs and make yourself some infused water. Experiment with different flavours. Who knows – maybe you'll discover a new recipe that you'll crave all summer long? I've been drinking the Citrus Bliss Infused Water like crazy lately. I'll probably get sick of it and then move onto something else!
Do you have a favourite water recipe?