5 Tips for a Healthy Summer
I know it's supposed to be the lazy days of summer, but lately it's anything but! The kids are out of school and I swear I'm never home for more than a couple hours at a time with the constant chauffeuring. I'm trying to keep my 10 year old busy with activities. My oldest is working part-time and often out with friends. I have to remind myself that I need to take care of "me" too! I need to be healthy so I can keep up with everything.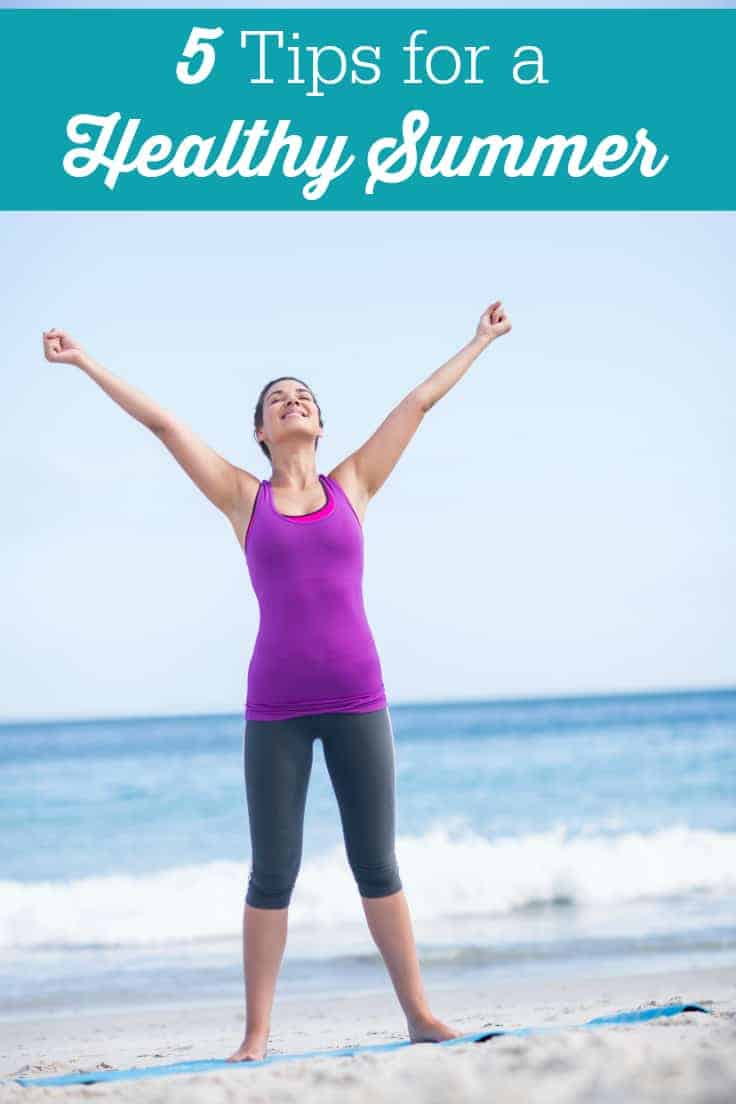 Here are a few tips to help you (and me) have a healthy summer!
1. Drink water. I keep my water glass full to stay hydrated and cool especially on the really hot, humid days! Water helps to refuel your body and keep your energy up. If plain water bores you, try any of these 10 flavoured water recipes to quench your thirst.
2. Don't forget the sunscreen. Sunny days are wonderful, but it's also important to remember the risks. Protect your skin with sunscreen always, wear a hat and some shades. I burn so easily that sunscreen is a must!
3. Fill up on healthy fruit and veggies. Loads of fruit and veggies are now in season and options are plentiful at local farmer's markets. I love the fresh flavour and the affordable prices!
4. Get active. It's hard to get outside and be active when the ground is covered in snow and ice. Now that the weather is nicer, head outdoors for a walk around your neighbourhood, hike a local trail, go for a run or even just do a little bit of yard work to burn some calories.
5. Take your vitamins. It's important to continue to take those daily vitamins year round. Vitafusion™ Men's Complete Multivitamin and Women's Complete Multivitamin are a tasty and easy option to try so you can feel your best.
What do you do to stay healthy in the summer?