Your morning coffee isn't just for drinking. Well, the actual coffee liquid is, but the grounds? Don't throw those in the compost just yet. You can use them to whip up a quick batch of this lovely Vanilla Coffee Soap.
This post contains affiliate links.
It's made with three ingredients: Goat's milk melt and pour soap base, coffee grounds and vanilla soap scent. I love how it looks with the pretty coffee flecks spread throughout.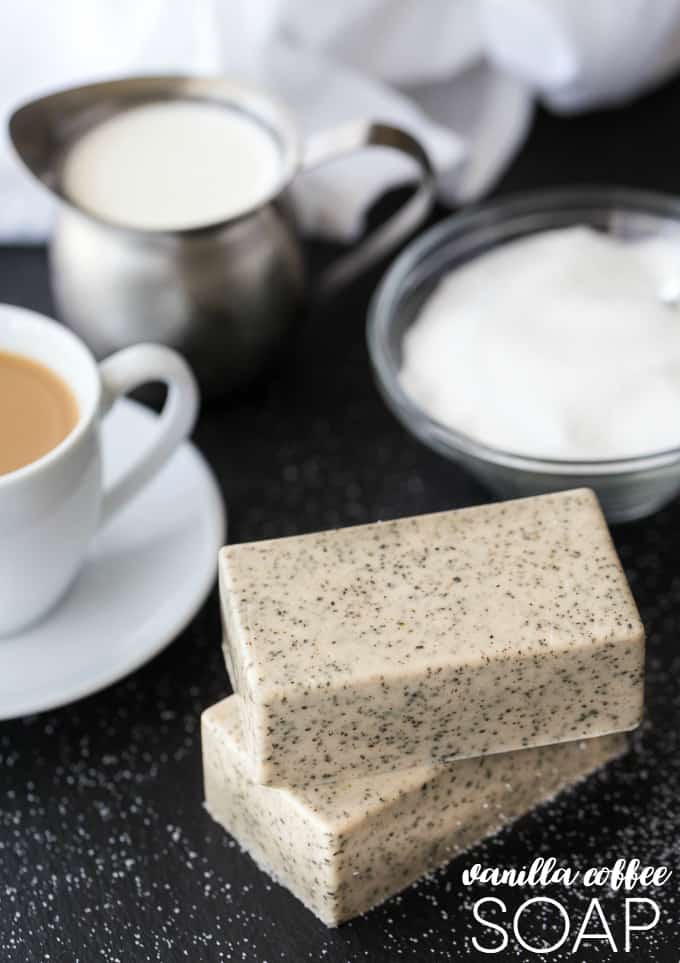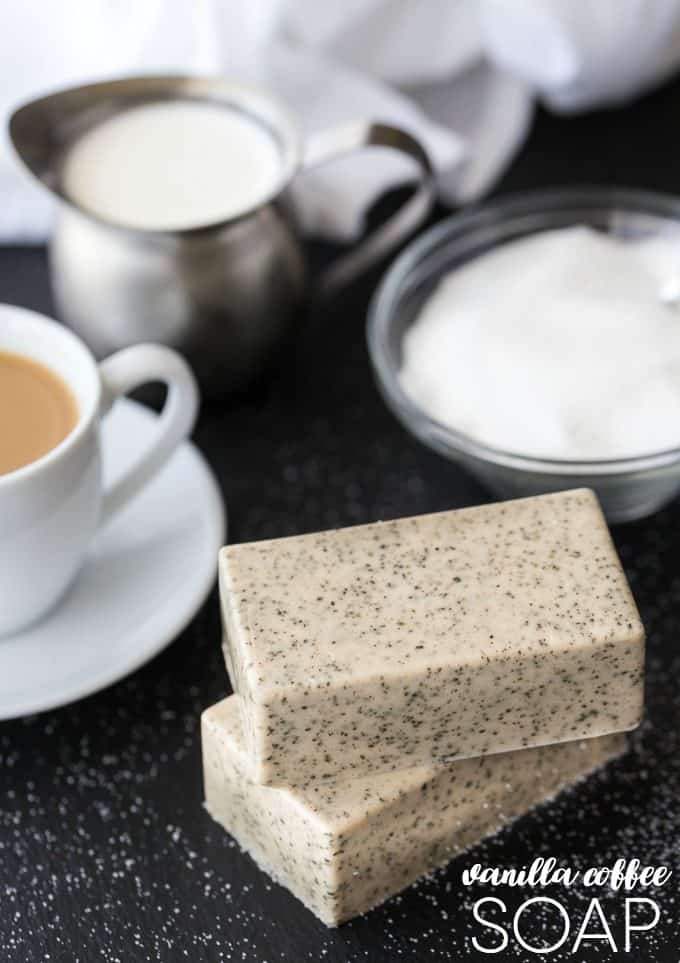 Ingredients
Use ground coffee that has already been used in your coffee maker if you like.

It even has a creamy milky colour of coffee thanks to the addition of the coffee grounds. Go ahead and make your coffee and then take what's left from the coffee filter to make this recipe. You might as well get two uses out of them!
With the holidays coming up, I know many of us are looking for gift ideas. Why not make your friends and family some soap? It's super easy and they'll be impressed with how nice they look (and smell too!). It can be our little secret about how easy it is to make soap with the melt and pour soap bases.
For more DIY soap recipes, check out my Orange Creamsicle Soap and Honey Oatmeal Goat's Milk Soap.
What are your favourite soap scents?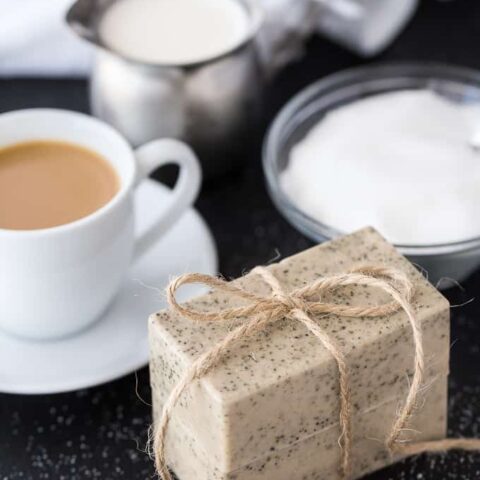 Vanilla Coffee Soap
Total Time:
1 hour
10 minutes
Keep your coffee grounds from your morning coffee and whip up a batch of this lovely soap!
Materials
1 lb Goat's Milk melt and pour soap base, cut into 1 inch cubes
1/4 cup ground coffee
20 drops vanilla soap scent
Instructions
Add Goat's milk cubes to a microwaveable bowl. Microwave for 30 seconds. Stir. Microwave 10 seconds and stir. Continue to microwave at 10 second intervals, stirring in between, until melted.
Stir in coffee grounds and vanilla soap scent. Pour into a silicone soap mold.
Let sit at room temperature for 40 minutes to 1 hour, until hardened. Remove from soap mold by carefully pushing on the bottom to release the soap.
Recommended Products
As an Amazon Associate and member of other affiliate programs, I earn from qualifying purchases.