I can't get enough of the smell of orange creamsicles! Vanilla + orange is one of the best scent combinations ever, in my humble opinion. I've been wanting to make a soap version for a while now and I finally got around to doing it. I was so happy with how it turned out.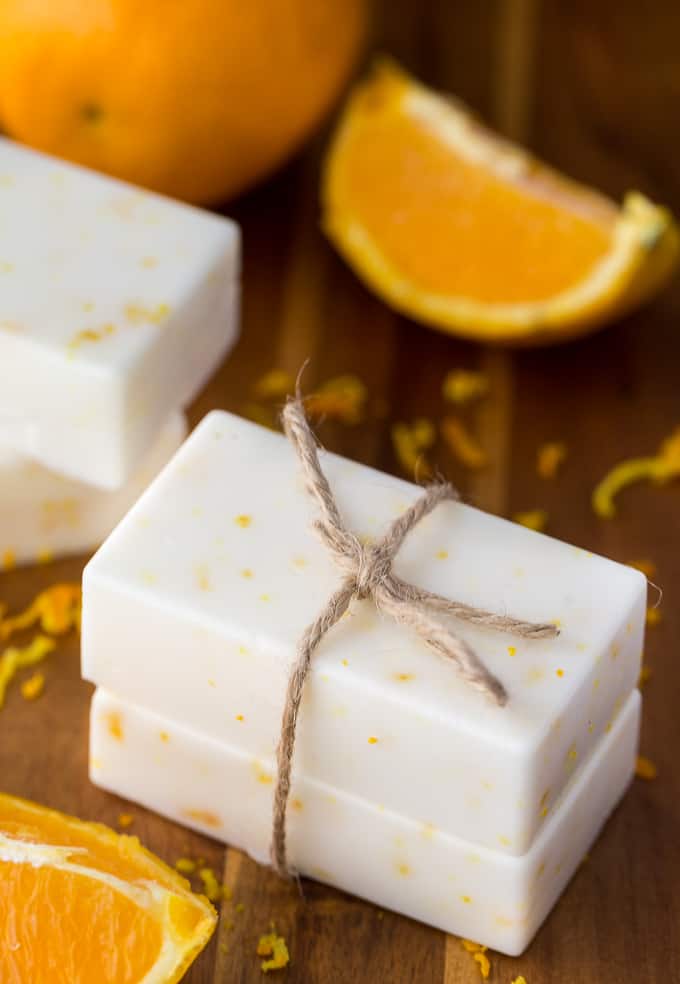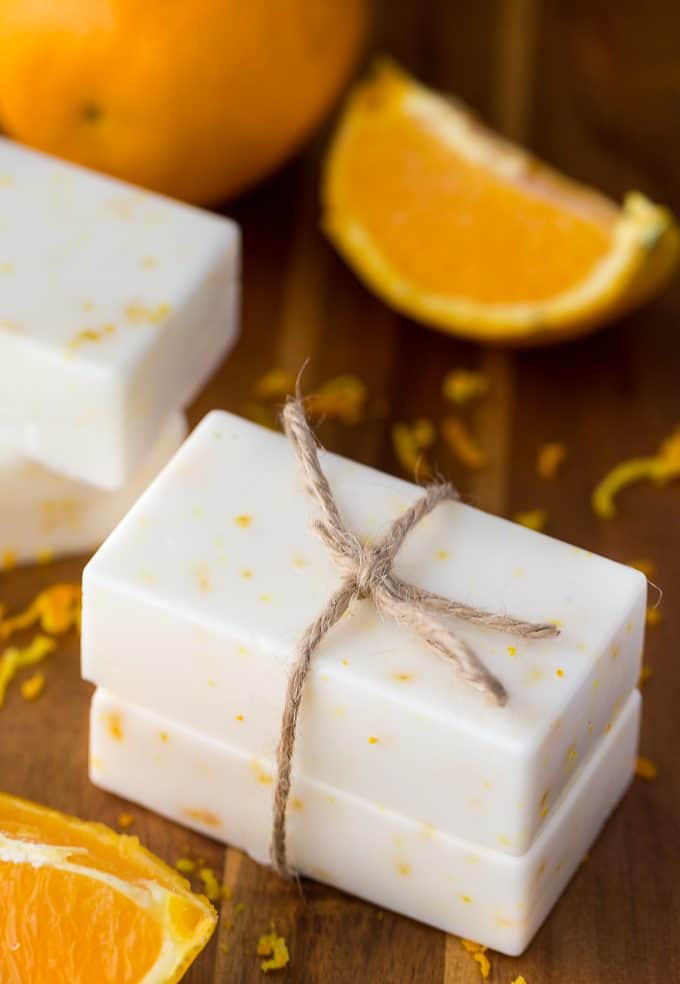 Orange Creamsicle Soap
My base was goat's milk melt and pour soap. I buy them at Michael's and try to use a 40% or 50% off coupon when I go to save $$$. Using the melt and pour soap bases makes the job super simple and they always turn out beautifully.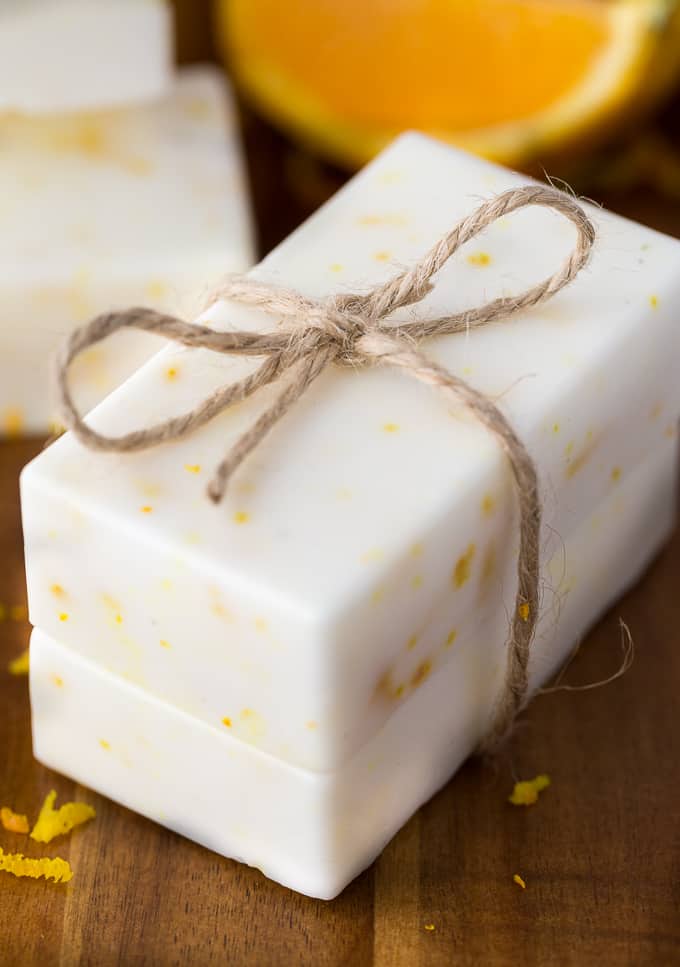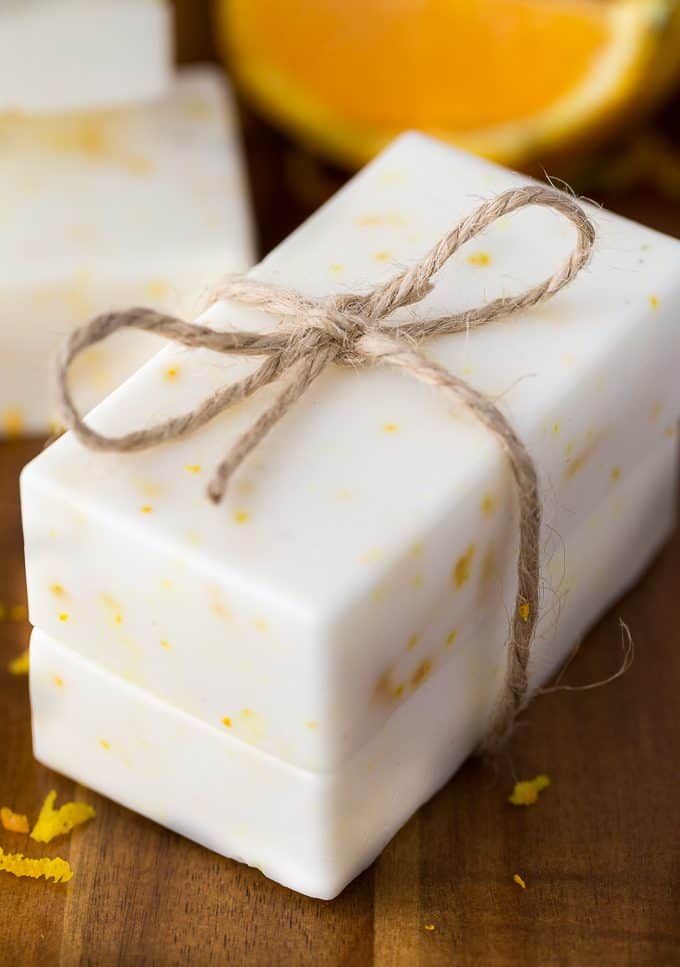 To create the delicious creamsicle fragrance, I used vanilla soap fragrance and orange essential oil. I also added in some orange zest to give it a bit of colour.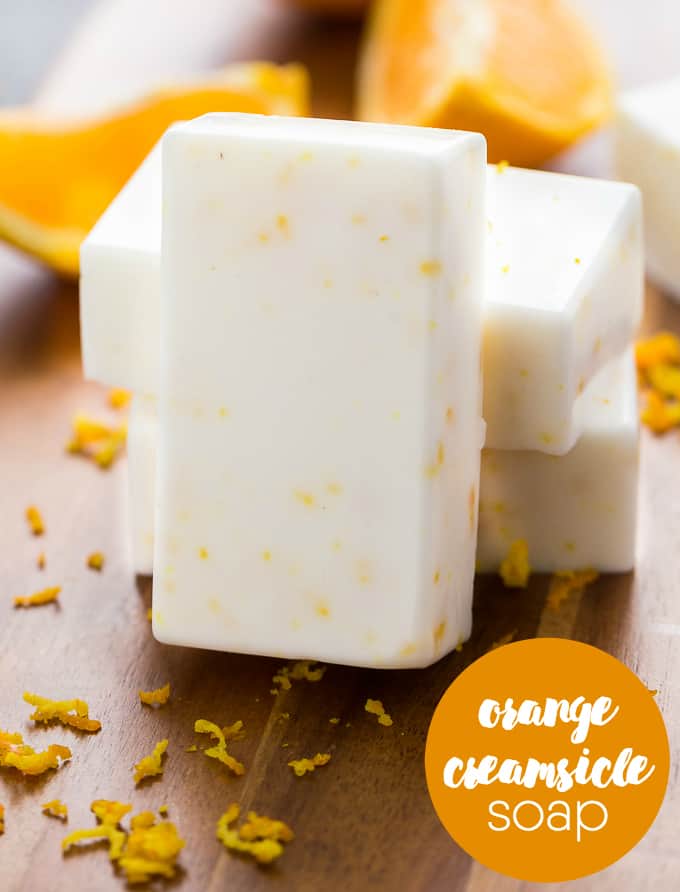 Ingredients
This post contains affiliate links.
*I used Goat's Milk melt & pour soap


This recipe makes four bars with a rectangular silicone soap mold. I prefer using the silicone molds over the plastic molds because removing them is 100 times easier.
Save some for yourself and give some away as gifts to friends. My friends think of me as the soap lady and always ask me if I have any bars for them to try when they come over for a visit.
Check out my other soap recipes: Lime Cilantro Soap, Orange Zest Soap, Lemon Zest Soap and Coconut Shea Butter Soap.
Let me know if you have any specific soap scent combinations you think I should try. I'm always looking for suggestions!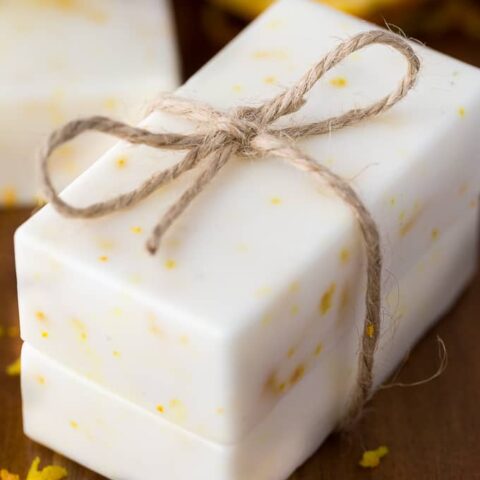 Orange Creamsicle Soap
Smells like a dream! I can't get enough of the vanilla + orange scent combo.
Materials
1 lb melt and pour soap*, cut into cubes
15 drops orange essential oil
15 drops vanilla soap fragrance
1 tsp orange zest, patted dry with a paper towel
Instructions
Add soap to a microwaveable bowl. Microwave on high for 30 seconds. Then microwave at 10 second intervals, stirring in between, until soap is melted.
Quickly stir in orange essential oil, vanilla soap fragrance and orange zest. Pour into a silicone soap mold. Let sit at room temperature for at least 40 minutes.To remove, turn over soap mold and carefully push on the bottom to pop out the soaps.
Notes
I used Goat's Milk melt & pour soap.
Recommended Products
As an Amazon Associate and member of other affiliate programs, I earn from qualifying purchases.