It feels SO GOOD to have my kitchen back. We survived though. It wasn't easy, but I think that, in the end, it was worth the inconvenience and mess. Before you continue reading, make sure to check out the Before photos and the Process photos to get the full picture of the transformation. We started the renovations at the end of the May and it's now almost the end of June and everything is done!
Meet my new kitchen! We hired The Home Depot to do everything from demo to painting to cabinets. They subcontracted out to Gorr Flooring who were fabulous to work with.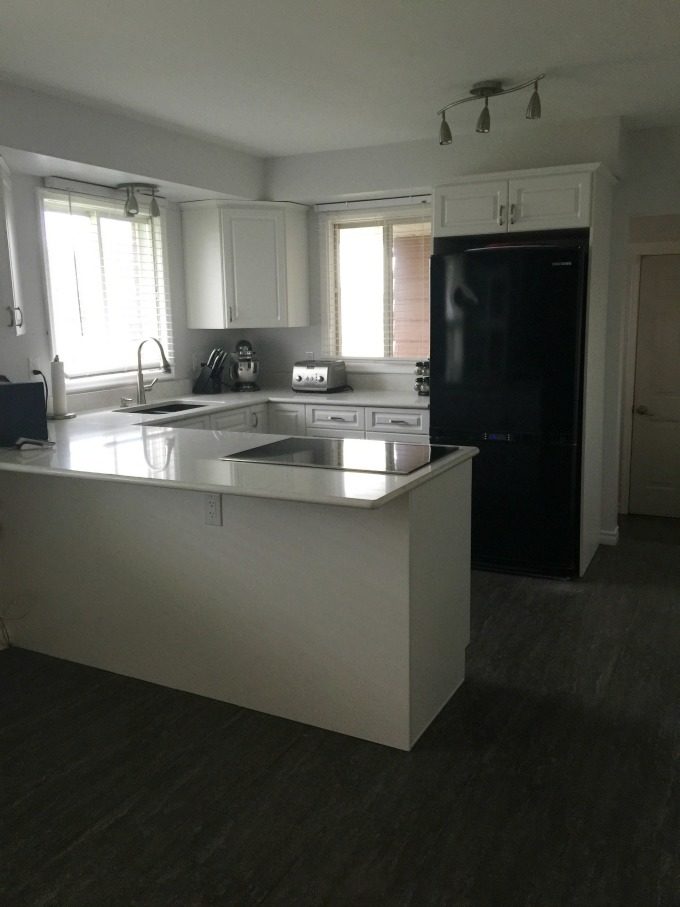 We ended up getting all new appliances except the fridge. I was going to keep my dishwasher, but when they took it out, they told me that it was done. Thankfully, it was the only unexpected extra expense. I knew that things could come up in a renovation so I'm grateful that was it! Plus, now everything matches so it was a good thing.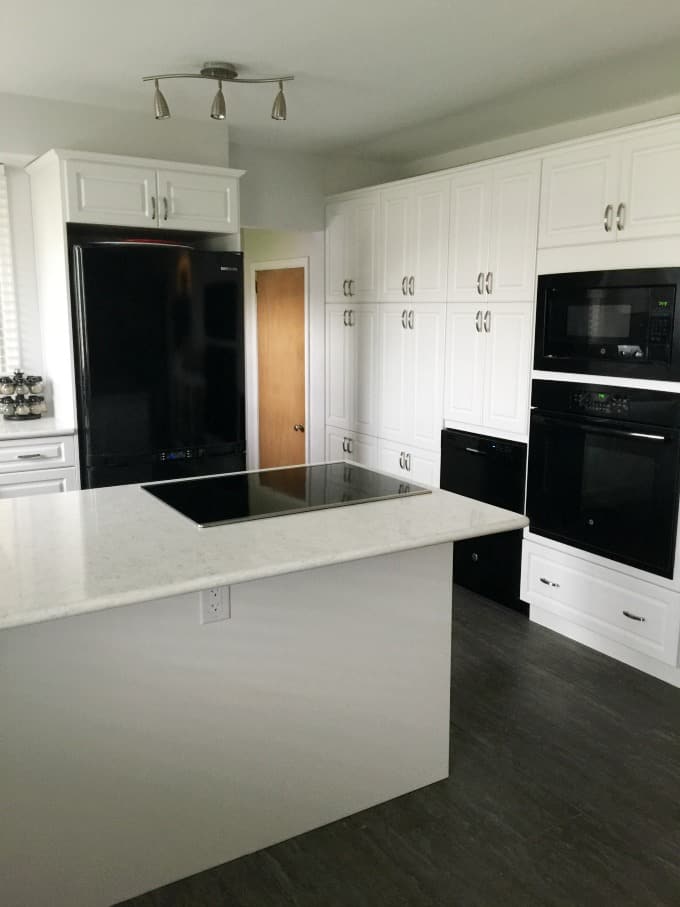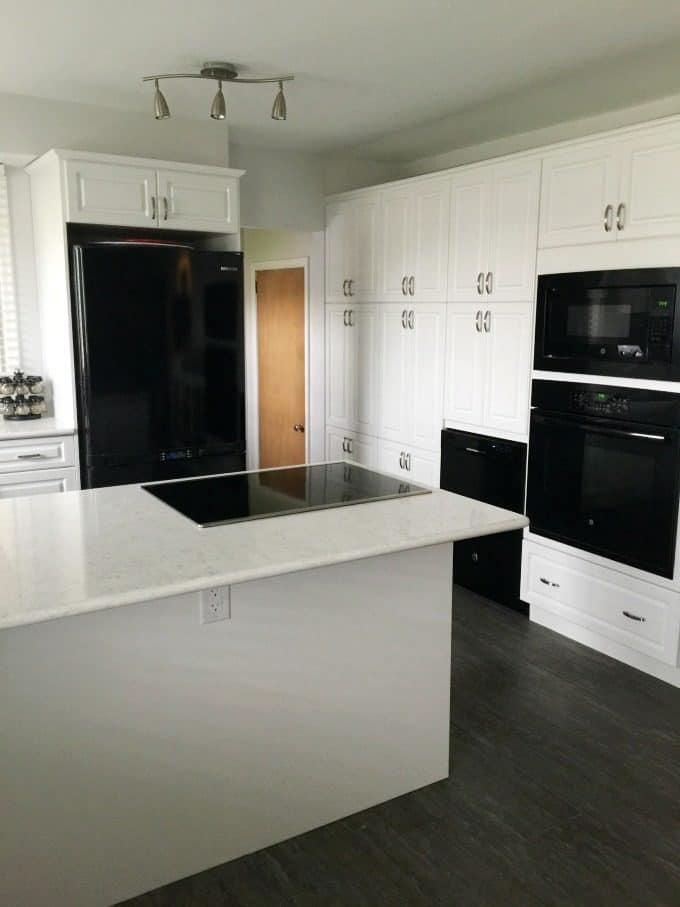 The cabinets are from Thomasville Cabinetry (bought at The Home Depot). I've always wanted a white kitchen. I think it will brighten the place up. I found it too dark and dull before.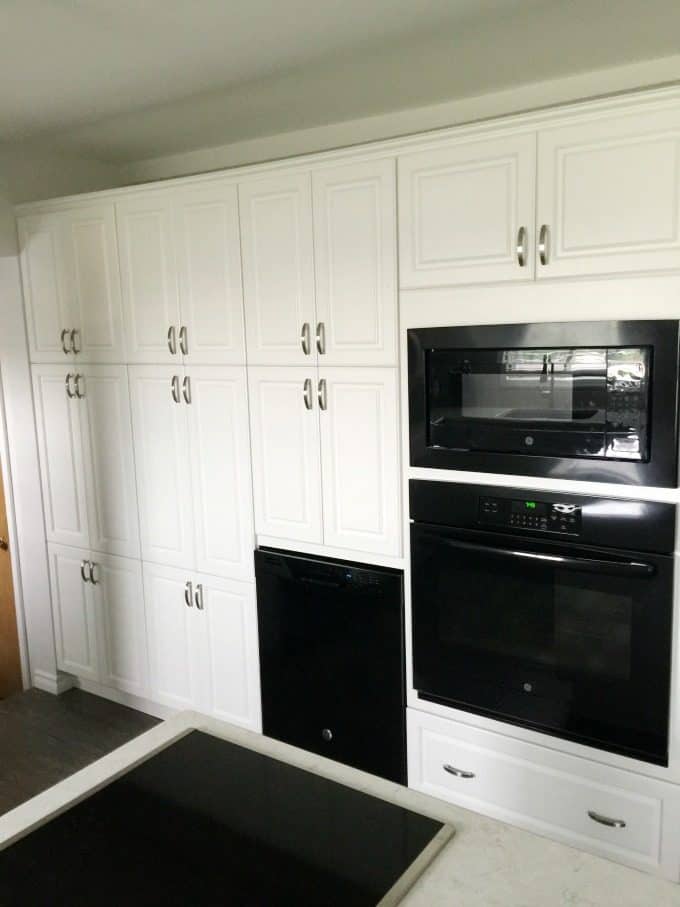 The appliances ended up being all GE. I asked a friend who used to sell appliances and she recommended that brand. I bought the extended warranty on all of them (except the microwave) just to be on the safe side. They say that appliances aren't built like they used to be. I'm just glad to have a cooktop that finally works. My old cooktop would work off and on again which was very frustrating.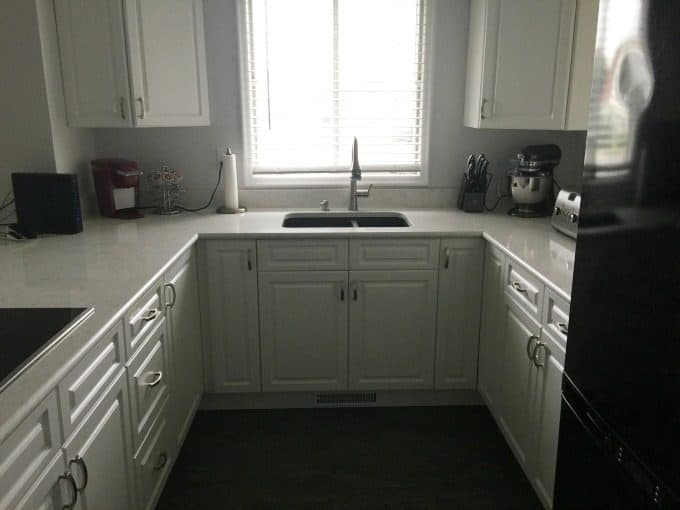 We got an undermount Blanco sink in black. I was thinking about getting a farm sink at first, but John vetoed the idea. He didn't like that they stuck out of the cabinets. The faucet is American Standard's Huntley Pull-Down faucet. I'll be writing a post all about it soon so stay tuned.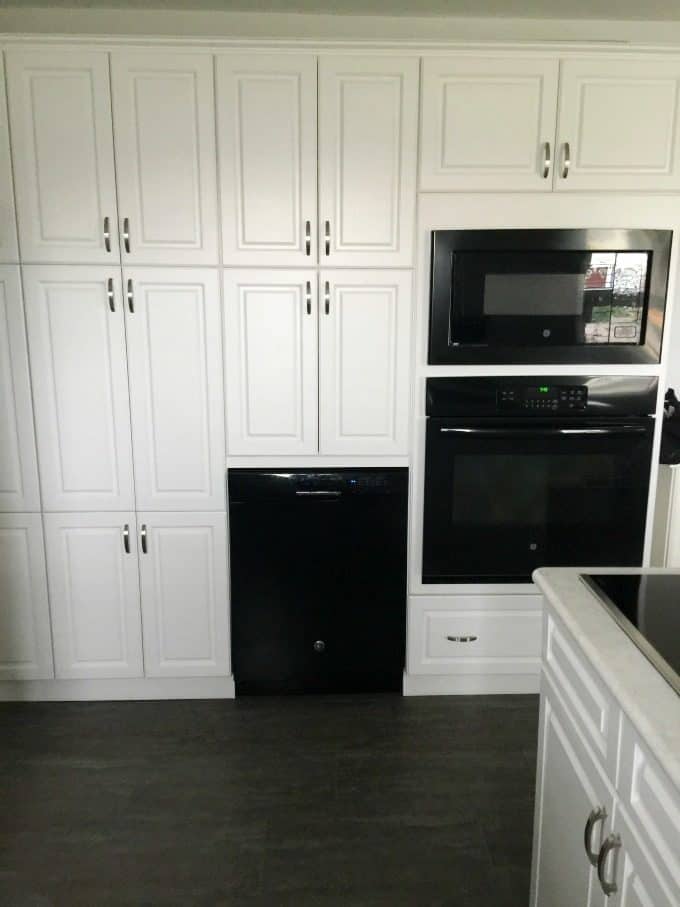 They also added to porcelain tile to my kitchen, dining room, two entrances and hall. I had hideous flooring before that the contractor botched installing. All I can say is good riddance!
The countertop is quartz from Granit Design (through The Home Depot). It was pricey, but worth it.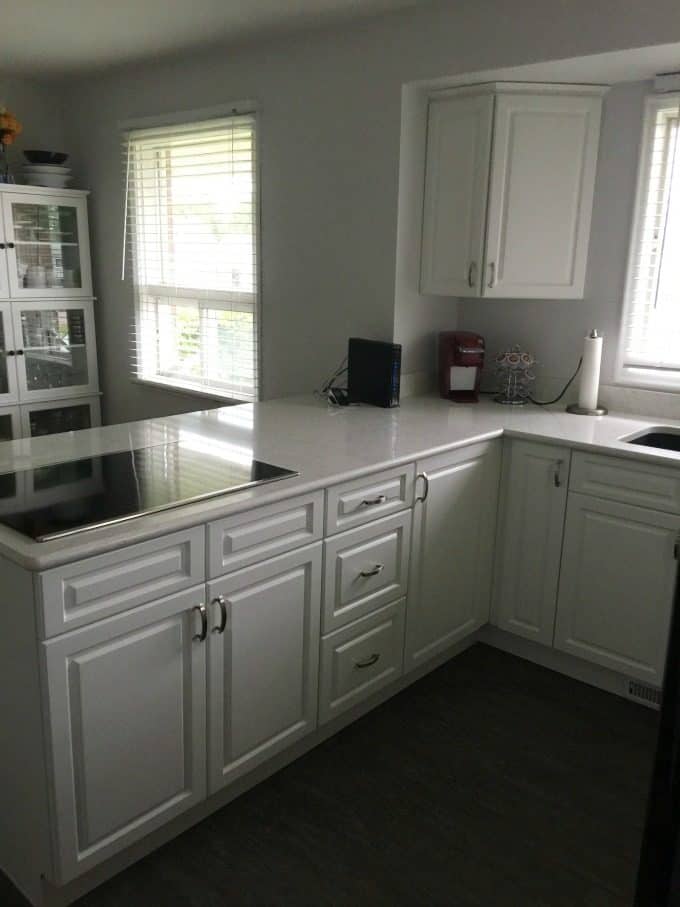 The only thing left that I still want to get are bar stools and a small kitchen table. Our old table doesn't really match.
I can't wait to get back to making my recipes. I missed doing them! A person can only eat so much takeout. On the plus side, I feel much more confident using the BBQ! I grilled almost every day.
Have you ever gone through a kitchen renovation?