Do you love homemade gifts? How about homemade beauty gifts? Today, I'm sharing a simple DIY beauty recipe for Oatmeal Brown Sugar Scrub. Package it up in a nice jar with a few finishing touches and you have yourself a thoughtful holiday gift!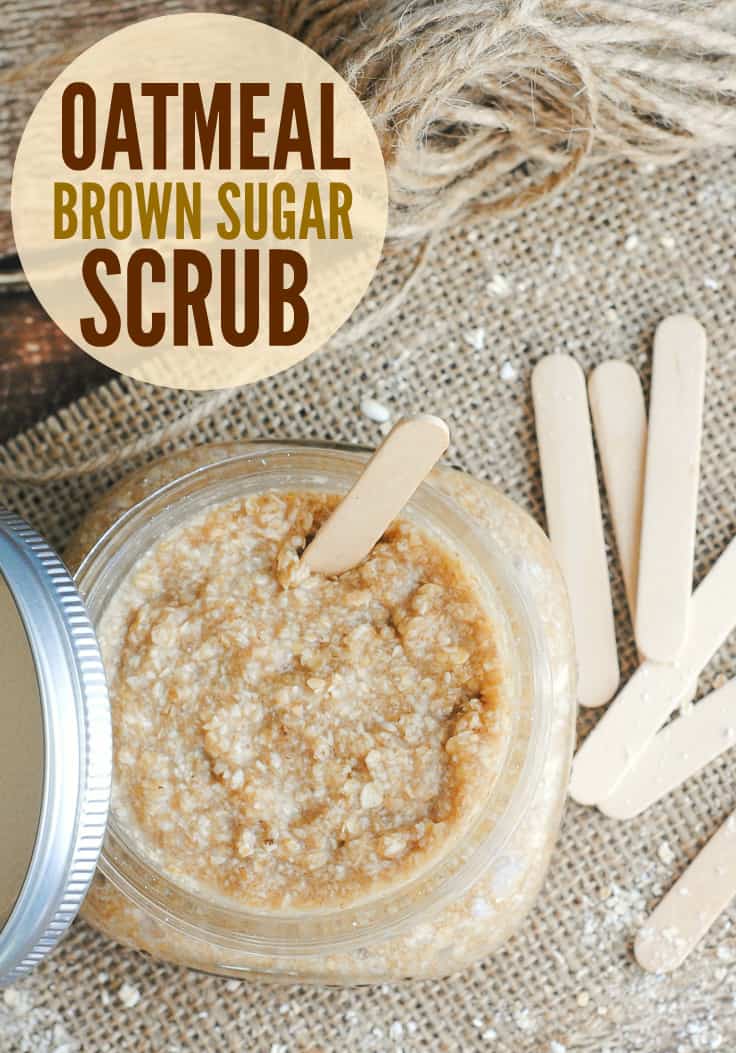 Oatmeal Brown Sugar Scrub
After spending years making my own beauty products, I can tell you this for sure. People love to receive DIY beauty gifts! My family always knows to expect a little something from me every Christmas and it's also something I enjoy doing too. Each recipe is made with love and are all items that I've tested out myself.
DIY beauty gifts are also budget friendly. Most of the ingredients you'll probably already have in your pantry and use on a regular basis. Mind you, you most likely EAT these ingredients, but as you'll see, they have other interesting and beneficial uses too!
Materials Required
This post contains affiliate links.
Oatmeal
Honey
Brown sugar
Tools Required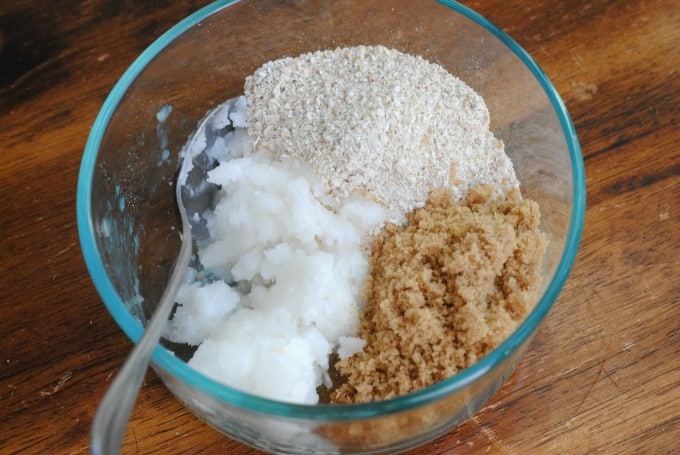 For this recipe, you'll only need to go to your pantry! This Oatmeal Brown Sugar Scrub is a perfect for beginners. It makes a simple, budget-friendly holiday gift.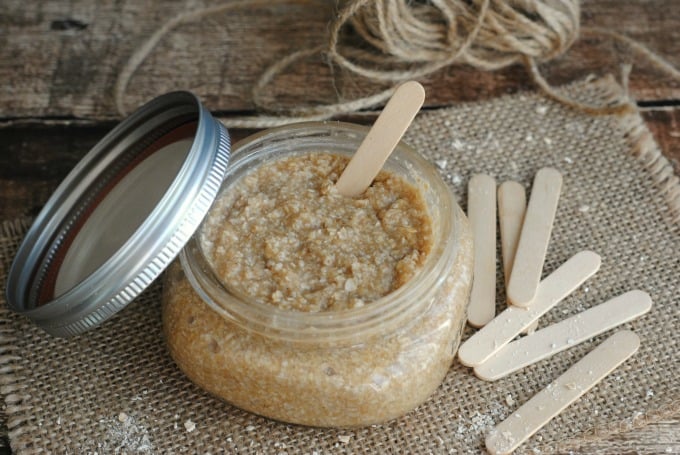 If I'm keeping the scrub for my own personal use, I'd use a regular household mason jar. For gift giving, I like to get a bit fancier. Make it pretty! Buy a decorative mason jar or spiff one up yourself with a little burlap and ribbon.
On the lid, give it some rustic charm with a chalkboard label. Write the name of the product with a White Liquid Chalk Marker. Put it in a festive gift bag filled with coloured tissue paper, add a holiday label and voila! You have a heartfelt, homemade gift!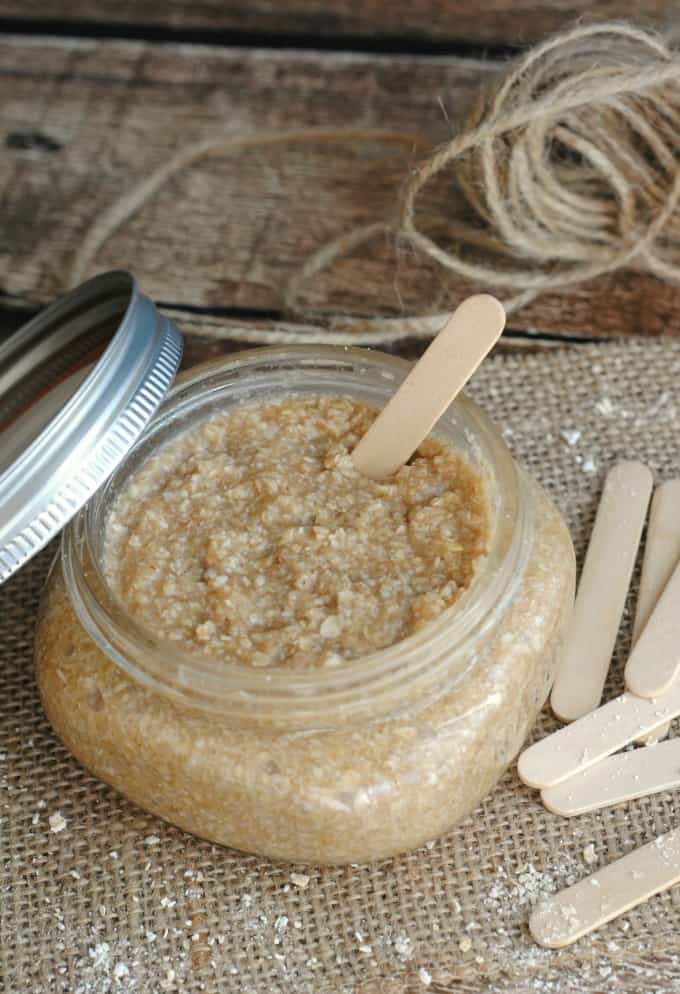 Homemade Scrubs
I have lots more homemade scrubs for you to try!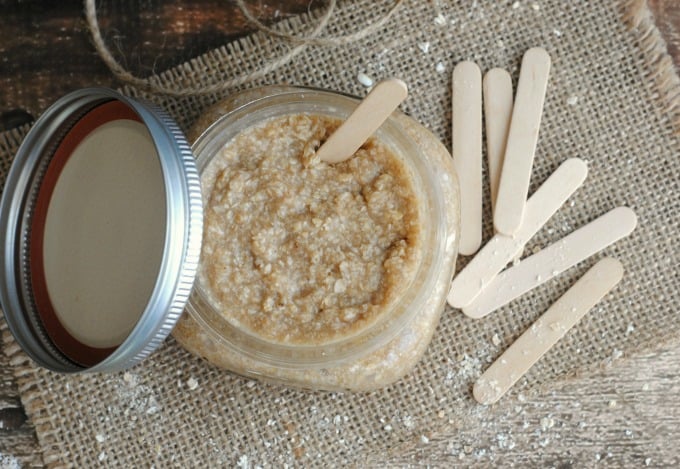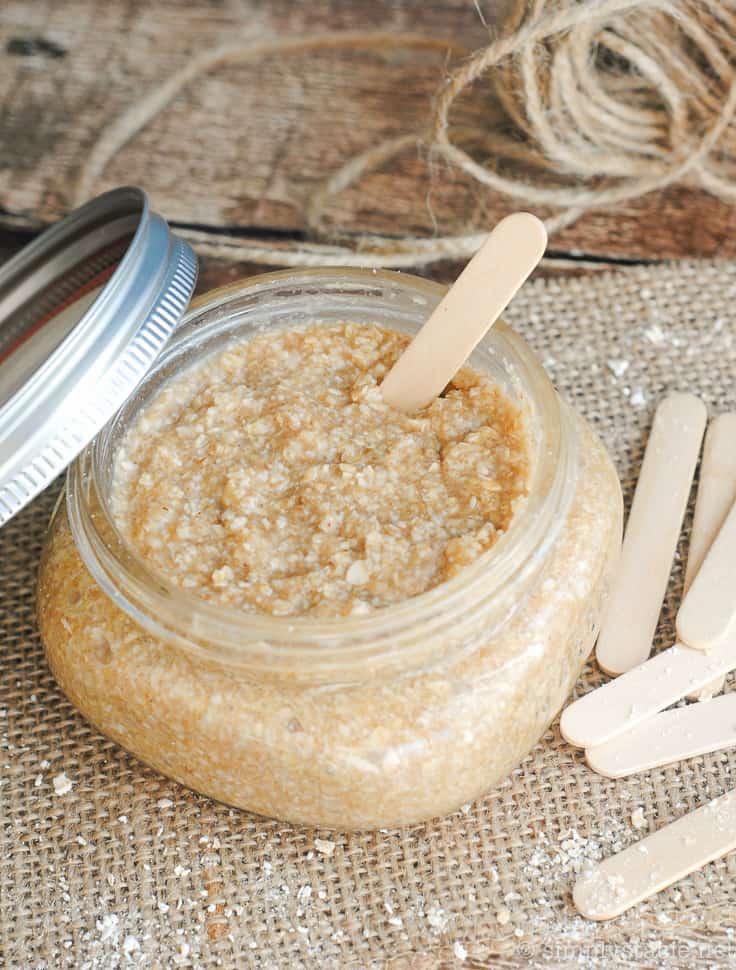 Oatmeal Brown Sugar Scrub
Easy to make scrub with only 4 ingredients! So moisturizing and makes skin feel soft and supple.
Materials
1 cup finely ground oatmeal
1/3 cup coconut oil
1 tbs honey
1/4 cup brown sugar
Tools
Jar with lid
Food processor
Instructions
Combine the finely ground oatmeal, coconut oil, honey and brown sugar. Mix well until there are no lumps in the mixture.
Pour the scrub into a jar, seal with a lid and give as a gift or keep for yourself.
Notes
Directions to Use
Apply a generous amount of scrub to wet skin and massage in a circle motion.
Rinse off with warm water.
Pat dry and apply moisturizer to keep your skin feeling soft and smooth.
Recommended Products
As an Amazon Associate and member of other affiliate programs, I earn from qualifying purchases.