Let's talk chocolate. I love to indulge every once in a while and savour each sinfully sweet bite. Ok, who am I kidding – I'd eat it every day and maybe I do ;). For those of you who are fellow chocoholics, try a chocolate sugar scrub that you make yourself with a few simple ingredients. It's 100% edible, but works better if you use it on your body and not as a snack!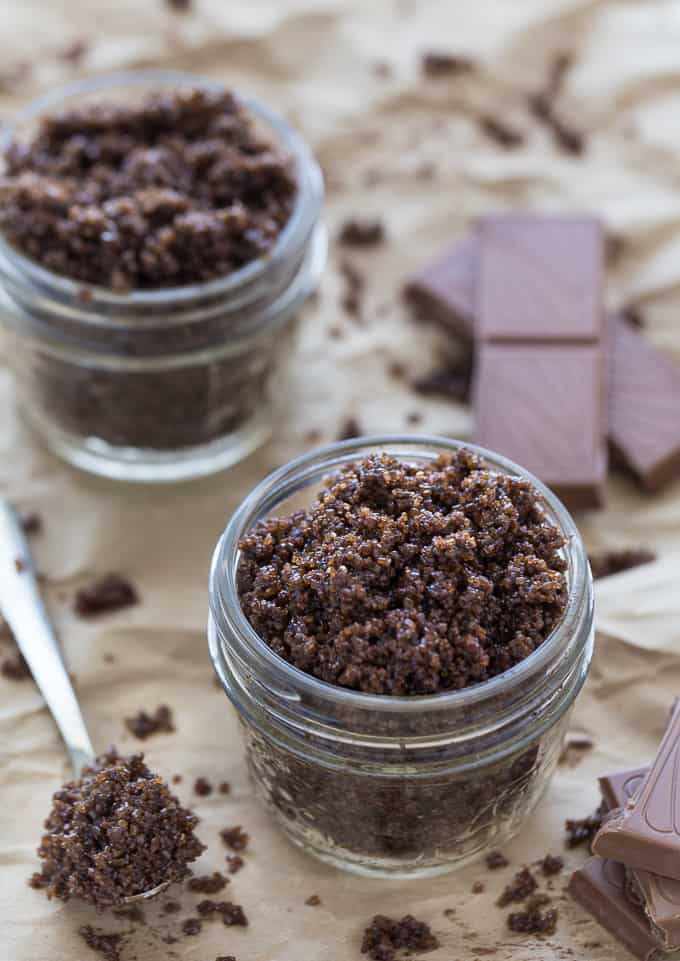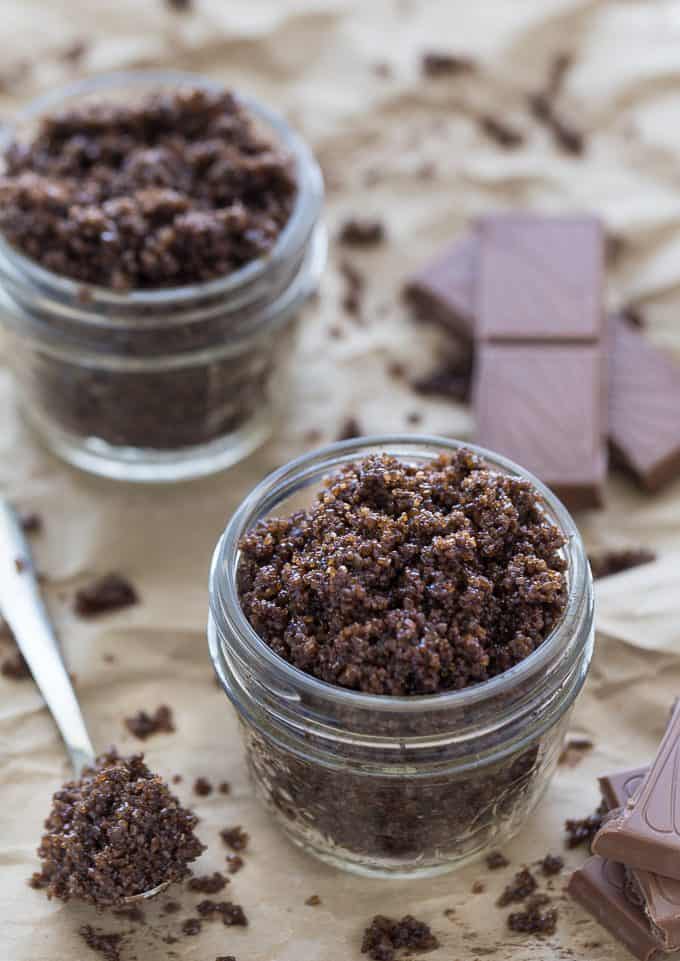 Chocolate Sugar Scrub
This post contains affiliate links.
THREE ingredients – can you guess what they are? Cocoa powder, natural raw sugar for its gritty texture and melted coconut oil. Mix them up in a bowl and boom! You have yourself a luxurious and, dare I say, decadent, body scrub.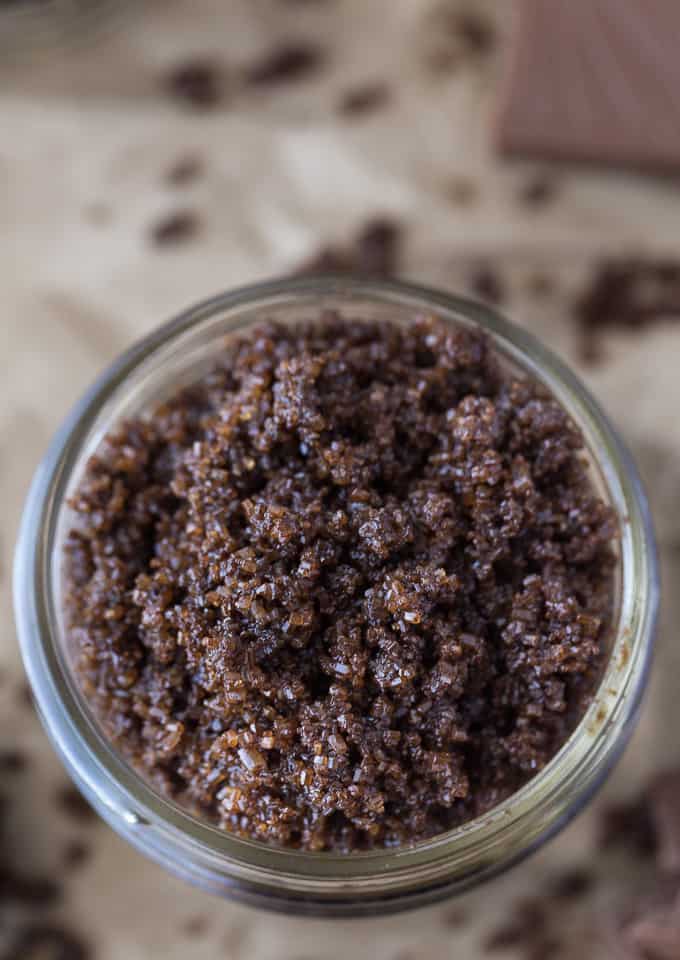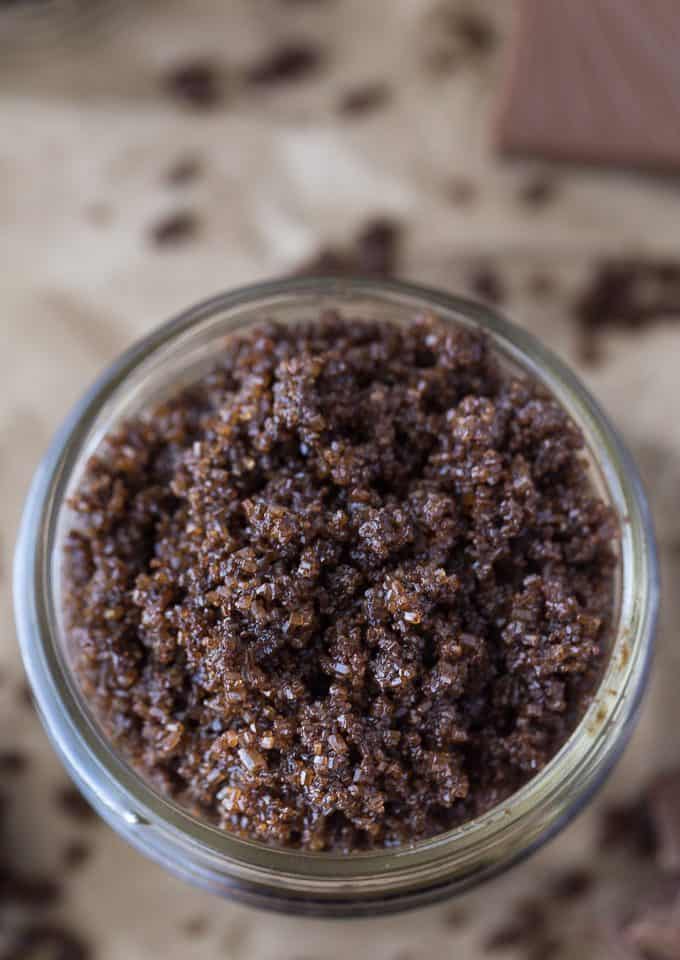 Have a chocolate lover you need to buy a gift for? Here you go. Make it pretty by wrapping your jar in twine and adding a nice label to the lid.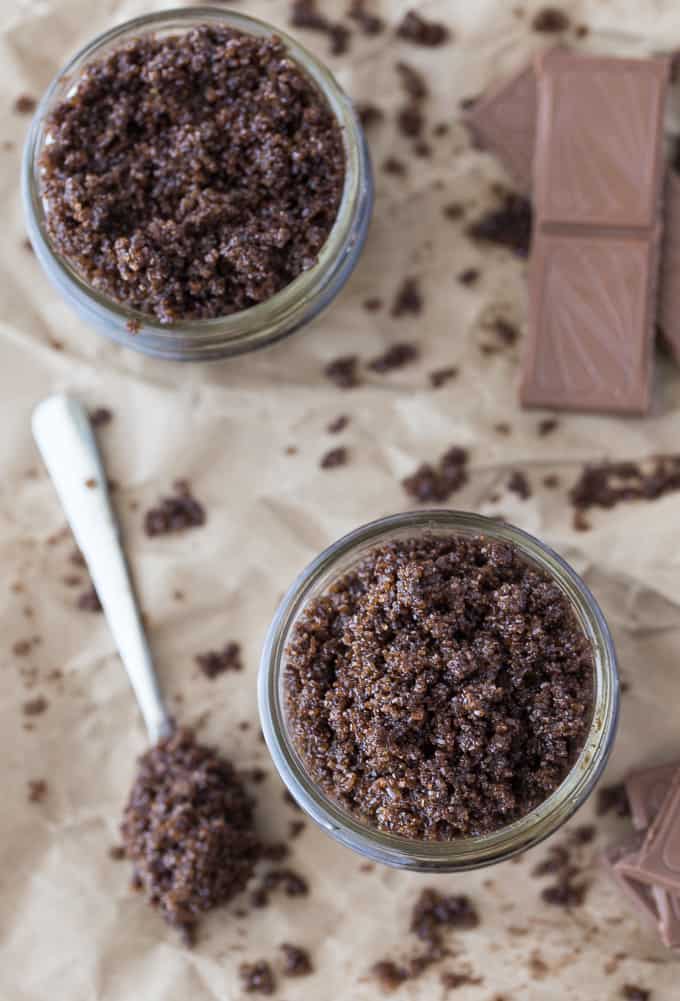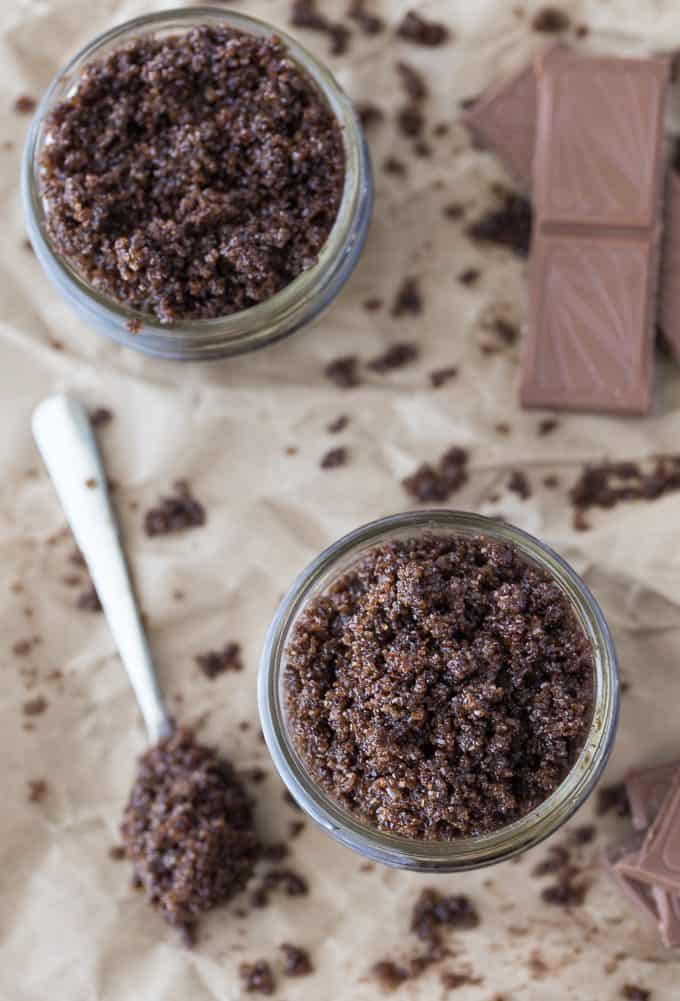 Use it in the shower to exfoliate and your skin will feel amazing afterwards.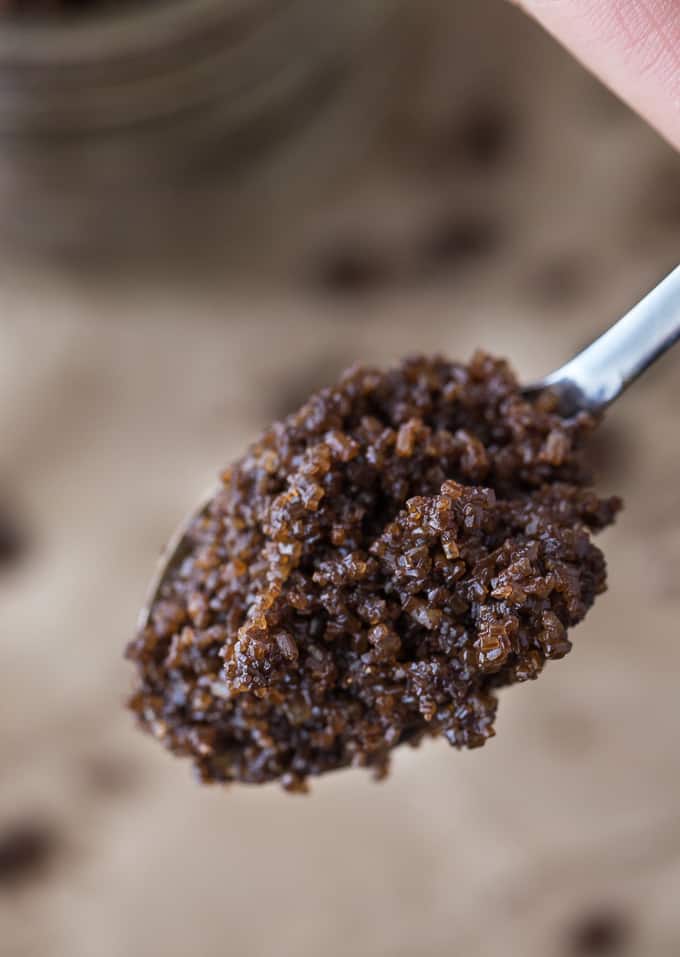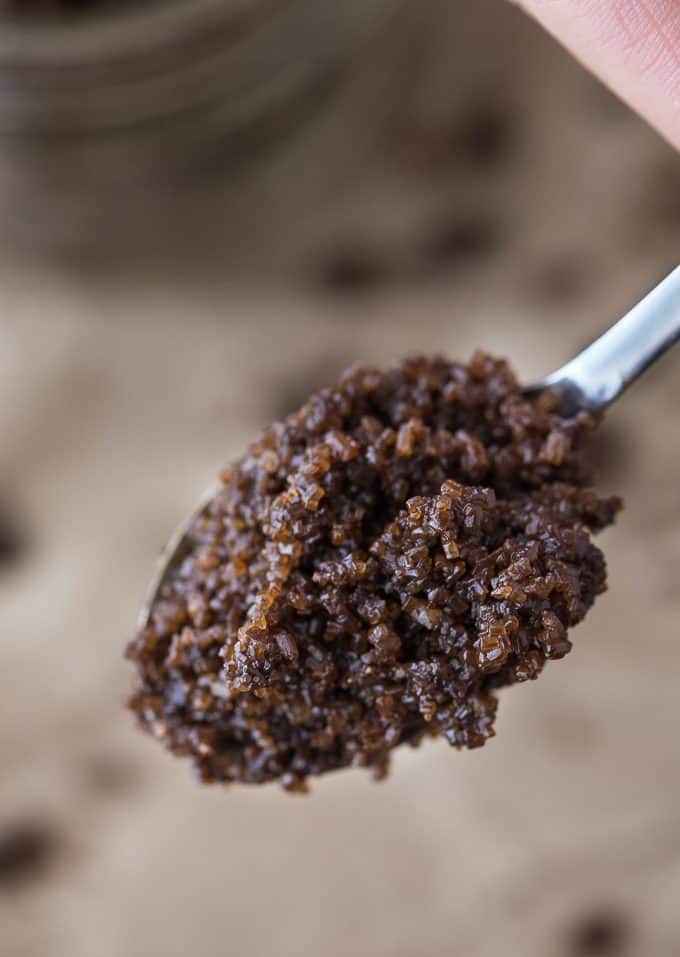 Scrub away, relax and enjoy. You deserve it.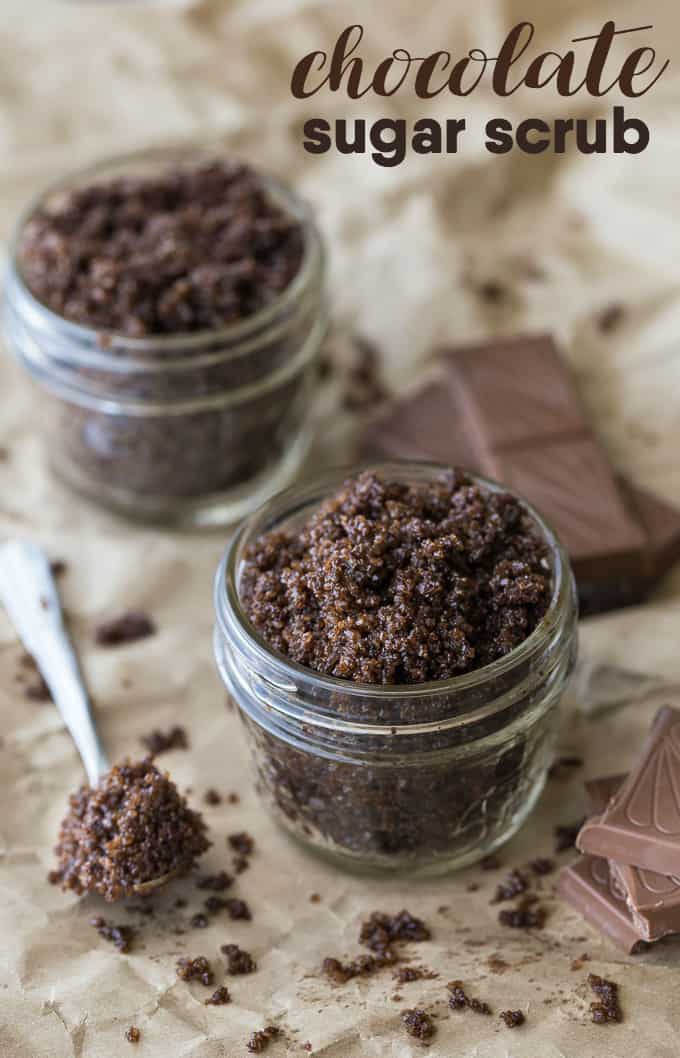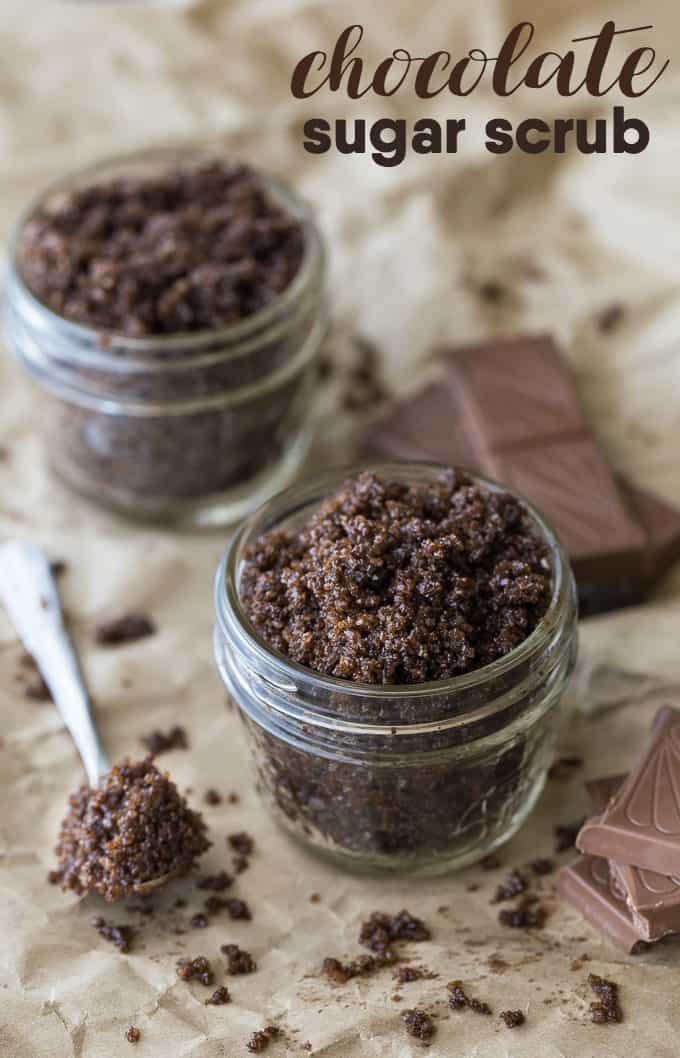 Ingredients
Brown sugar can be substituted for the raw natural sugar.

Check out my other DIY beauty recipes for more inspiration. I've been on a roll lately and still have lots more to share with you. I hope you are enjoying them.
Would you make this Chocolate Sugar Scrub as a gift or keep it all to yourself?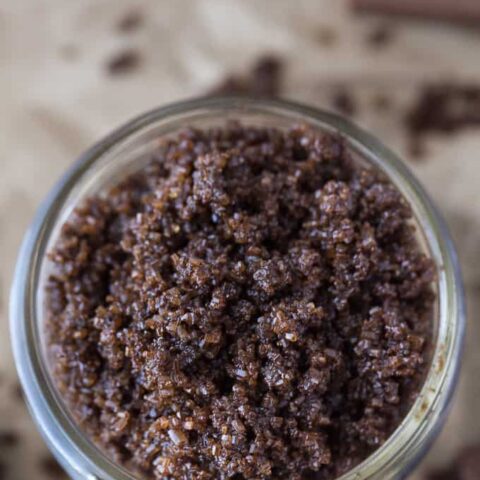 Chocolate Sugar Scrub
Luxurious and decadent! You may be tempted to eat this sweet scrub, but resist if you can. It feels amazing on your skin.
Materials
1 cup natural raw sugar
1/4 cup cocoa
1/8 cup coconut oil, melted
Instructions
Add ingredients in a bowl and stir to combine.
Store in a mason jar.
Notes
Brown sugar can be substituted for the raw natural sugar.
Recommended Products
As an Amazon Associate and member of other affiliate programs, I earn from qualifying purchases.