A Holiday Open House Party is an easy, casual way to entertain for the holidays. Instead of an hours long party where the expectation is a meal and entertainment, the Open House involves a set time frame, snacks or appetizers, drinks and a shorter time commitment for the guest. They may stop by for a quick visit or stay for the entire time. Either way, it's easier on the hostess and a good time for everyone. This is the kind of party where your guests can drop in on their way to their office party or on their way home from holiday shopping. This makes a great afternoon party like from 3 p.m. to 7 p.m.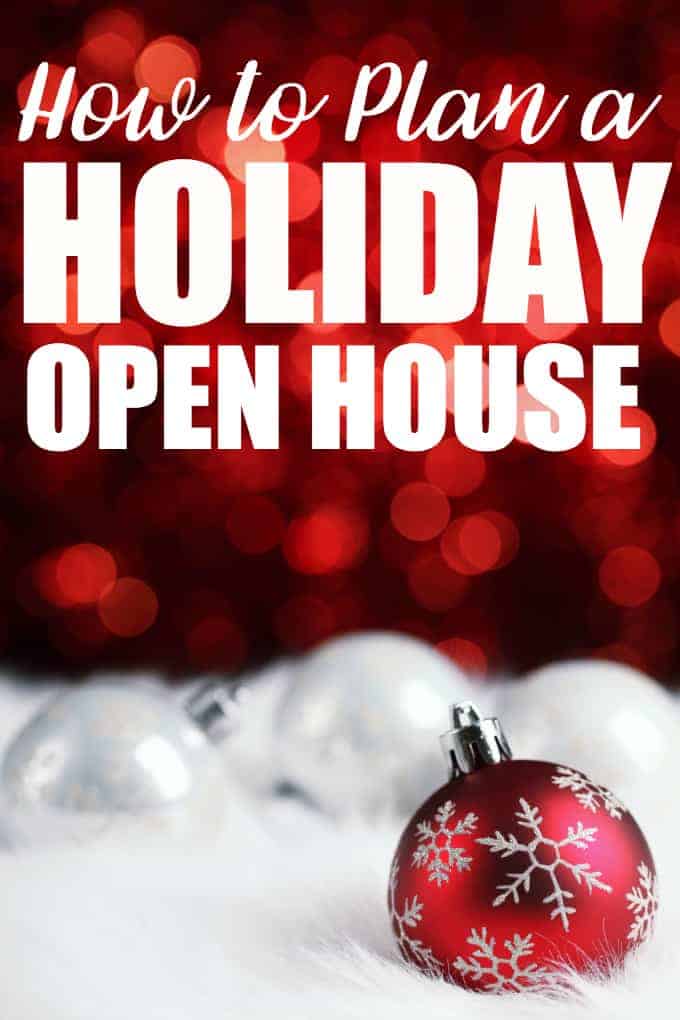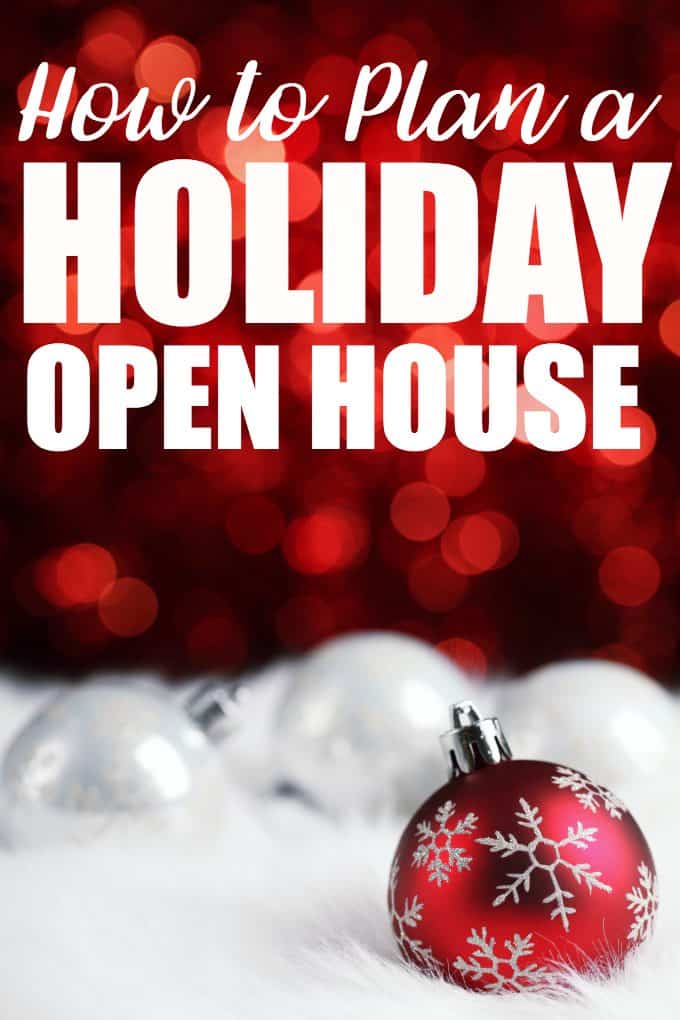 © Christmas party image via Shutterstock
When planning your Open House, start with a budget, your guest list, and space limitations. You can serve appetizers and drinks or even have a cookie buffet with coffee and hot chocolate. It's up to you. A good mix is some savoury appetizers that can be made ahead, holiday treats, a punch and coffee/tea. It's easy on the host and guests will have some choice.
Send invitations out three to four weeks ahead of your party with an RSVP. Your party should have a date with a beginning and ending time. Start planning your menu and decorations. One of the nice things about having a Holiday Open House is that a lot of the decorating is already finished – the tree, lights, etc. With the purchase of some greenery and/or flowers, you are set.
Three weeks before your party, purchase your disposable partyware (plates, cups, etc.), non-perishable foods and any frozen foods you plan on serving. Make a cooking plan – dishes that can be frozen can be made any evening and stored until the party. Purchase beverages, too. NOTE: If you are trying new recipes, now is the time to prepare them. Don't wait until the last minute.
Two weeks before the big day, get out all of your tables, tablecloths, and servingware. Clean it if necessary and borrow or purchase any pieces you may still need. Hire a teenager (your own or a neighbour) to help with keeping food stocked, taking out trash, and set-up and clean-up. Plan your music; music puts everyone in a good mood! Put away anything you won't want out for your party.
A week before, set up your tables with linens, and non-perishable decorations. If possible, put a drink table near the entrance, and food tables at different places around the room(s) you will be using. Have a place for coats, and expect that some will bring gifts or food. Make a plan of how you want to handle them.
Except for your perishables and last minute preparations, you should be set. In the few days before the party, pick up your flowers if using as decorations. Give your home a final cleaning and prepare the food that won't keep for more than a few days. Make sure you have plenty of ice for cold drinks, and a large pot for coffee or crockpot for hot chocolate. The day before your party, set up everything that doesn't need refrigeration or to be cooked –even cookies and baked goods can be placed on the tables in zip-top bags or covered with plastic wrap.
The morning of your party, prepare your last minute dishes, set your tables, put on your holiday attire, and relax! Make sure your helper(s) know their duties, and are appropriately dressed. Remember, too, that some guests may arrive early, especially if they are coming a long distance. Be prepared for these early arrivals. Turn on your lights, music and get the party started!
Grab your free holiday open house planning schedule here!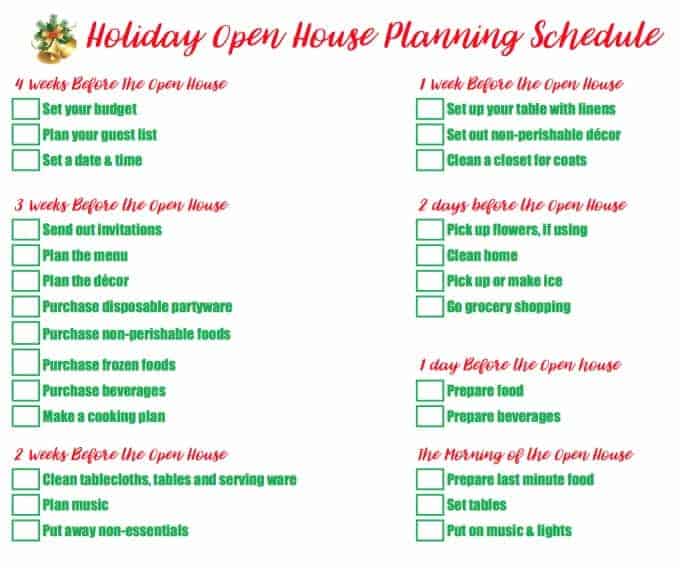 Are you planning a Holiday Open House this year?
You might also like these free party planning printables.